8 Organic & Sustainable Bed Frames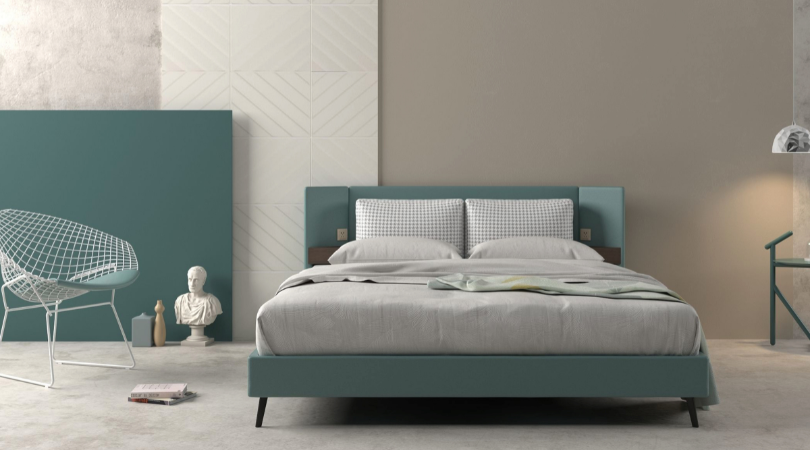 If you are on the hunt for the best organic and sustainable bed frames to help you take a proactive step toward a more eco-friendly life, consider your mission complete. You see, we take our sleep-related purchases seriously and that includes choosing non-toxic frames that do not contain harmful substances and chemicals. It's a well-known secret that furniture can offgass which can cause an array of health issues.
Formaldehyde, Acetaldehyde, Benzene – these are only a few of the chemicals you should be avoided at all costs. Exposure to offgassing can cause everything from burning sensations in the eyes, nose, and throat to watery eyes, coughing, wheezing, nausea, and irritation of the skin. But long-term exposure side effects can include cancer. Luckily, our favorite brands not only use solid wood and eco finishes but also encourage recycling and reuse of materials but also prevent deforestation by choosing certified wood.
It's true that we've already created quite a few all-composing lists of non-toxic brands that are redefining our concept of what the best organic mattresses and sustainable bedding look and feel like. Heck, we even scoured the internet for natural beds under $1000 –which is an extremely hard quest, if we may add. But what's more important than a natural wood bed frame to tie the entire natural list together? So let's find the best sustainable wooden bed frames for your specific snooze needs.
Organic & Sustainable Bed Frames For Natural Bedrooms
1. Floyd Home Wooden Bed Frame
Price:
From $860 for queen size
Sustainable Ingredients:
Birch Veneer, Birch Plywood, Honeycomb Core, Powder Coated Steel,Nylon Ratchet Straps
Floyd Home offers a wide range of consciously made, natural furniture including a super stylish and minimalist natural wood bed frame. Basically, they've created a modular organic bed frame system designed to evolve in both size and function. Featuring all-natural wood veneer and beautifully finished steel supports, let's just say that this clean geometric beauty is designed to last a lifetime.
2. Saatva "Santorini" Organic Bed Frame
Price:
From $1,495$ for queen size
Sustainable Materials:
Hardwood & plywood
If you are looking for luxurious and understated sustainable bed frames, Saatva is the brand you've been looking for. Their non-toxic bed frames have nothing to distract from their sophisticated lines. The platform bed "Santorini" has a smooth headboard, a lower profile, and graceful legs that seem to float above the floor.
But what makes this minimalist style so unique is the great choice of materials. The natural wood bed frame is made of sustainably sourced hardwood that has been Kiln-dried for extra durability –it never twists or warps. Then, we have the premium plywood slats for long-lasting support as well as multiple support feet and vertical center support adds stability to the slats
3. Avocado Sustainable Bed Frame
Price:
From $1199 for queen size
Sustainable Materials:
 Maple or walnut wood
Avocado is the mecca for non-toxic furniture that are equal parts durable and inherently stylish – including some fantastic affordable sustainable bed frames. The options range from mid-century modern to barely-there low-profile eco-friendly bed frames. On top of that, the brand handcrafts each and every piece in their own FSC®-certified (C156318) Los Angeles woodshop from stunning maple or walnut wood.
So if you want to elevate your bedroom with a classic, endearing charm, this Certified B Corporation has ethical non-toxic bed frames for virtually every taste. *PS, most of their products are Greenguard Gold and MADE SAFE® certified.
4. Thuma Natural Wood Bed Frame
Price:
From $1095 for queen size
Sustainable Materials:
Repurposed wood, CertiPUR-US® certified foam 
Thuma's organic bed frame includes s the frame, extra-strength cushion-coated slats, and either The PillowBoard or The Headboard. No matter your choice, rest assured (literally) knowing that your sustainable bed frame is GREENGUARD Gold Certified. This means that it's undergone extremely thorough testing for chemicals and has proven to meet some of the world's most rigorous third-party emissions standards. But eco materials aside, it's important to also examine the construction. Of the Japanese Joinery.
This timeless Japanese technique is the cornerstone of the perfect platform bed frame. Also, the versatile, low-profile frame opens up any room. In other words, you've just "met" your Strong, sturdy, and silent foundation for countless hours of peaceful snooze.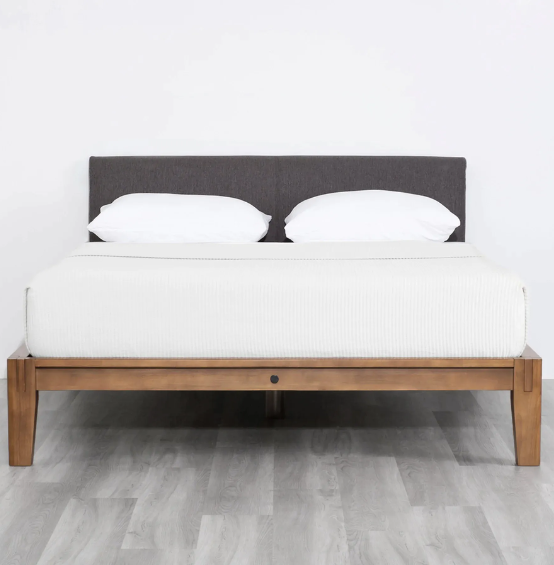 5. Inside Weather Customizable Bed Frame
Price:
From $1,358 for queen size
Sustainable Materials:
FSC-certified plywood with an eco-solvent finish
Inside Wrather does not simply offer some of the best sustainable wooden bed frames, but with modern silhouettes in multiple heights, but also the most customizable organic bed frames on the internet. More precisely, each frame is made to order—per your specs—at the brand's own California Crafthouse in order to support all mattress types and promote temperature regulation for optimal ZZZs. Plus, you can select from 100+ fabric choices, choose your desired height and take advantage of their carbon-negative shipping!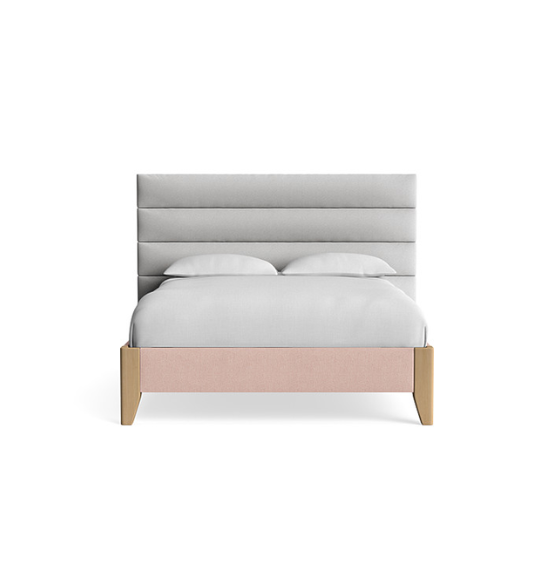 6.  Medley Sustainable Wooden Bed Frame
Price:
From $2,733 for queen size.
Sustainable Materials:
Hard White Maple and FSC-certified American Walnut, CertiPUR-US foam, natural glues and dyes, 
Medley uses premium-quality Solid wood including Hard White Maple and FSC-certified American Walnut to create sustainable bed frames finished with all-natural eco Daddy Van's wax. What's more, their upholstered bed frames are skillfully padded with high-grade CertiPUR-US foam or certified organic latex wrapped in OEKO-Tex-certified wool.
Then, the brand opts for Water-based, zero VOCs glues to complete the manufacturing process that takes place in an LA-based California factory. Granted, these natural wood bed frames are a bit pricey, but the quality is top-notch!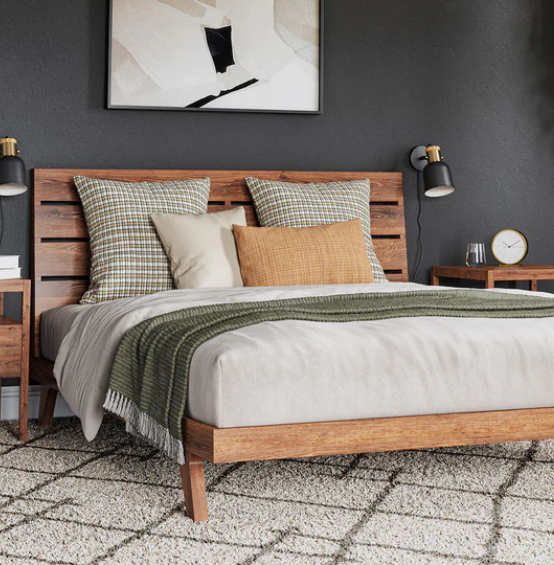 7. Quagga Designs Bed Frame 
Price:
From $429
Sustainable Materials:
Birch harvested in Quebec, eco-friendly linseed oil finish
Quagga Designs is ready to equip your safe space with sustainable wooden bed frames made of FSC-certified birch finished with linseed oil. Currently, there are 4 beautifully minimalistic options available: The Rustic, Flex (with included but optional attachable nightstands), No Fuss Plus, and Tic Tac Toe.
Note that the headboard features additional CertiPUR-US-certified foam inside a removable fabric cover which is extremely practical. Of course, all options are manufactured in Ontario, Canada based on Japanese joinery and "mortise and tenon" joinery techniques that eliminate unnecessary hardware.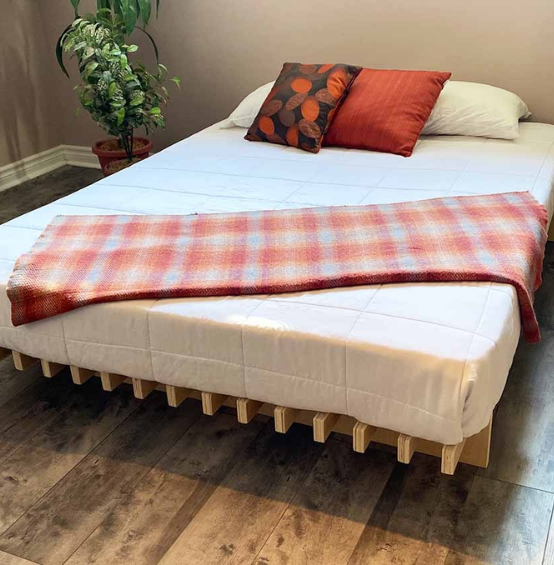 8. The Futon Shop Affordable Sustainable Bed Frame
Price:
From $889.95 for queen size
Sustainable Materials:
GOTS Certified Hemp fabric, certified solid wood,  low-VOC linseed oil and beeswax finishes
The Futon Shop has an array of non-toxic products for every part of our home. However, when it comes to sustainable bed frames their beautiful designs definitely separate them from the eco crowd. You can choose four-poster beds, futon frames, and the raved-about Tatami mat platform bed which is manufactured based on traditional Japanese furniture style.
What's more, the organic bed frames come in several different options – sustainably harvested American hardwoods like maple, black walnut, cherry, and oak. During the finishing process, the brand uses low-VOC linseed oil and beeswax instead of the traditional formaldehyde-emitting glues.
To top it all off, The Futon Shop's sustainable wooden bed frames are ethically made in the USA in one of San Francisco's oldest factories.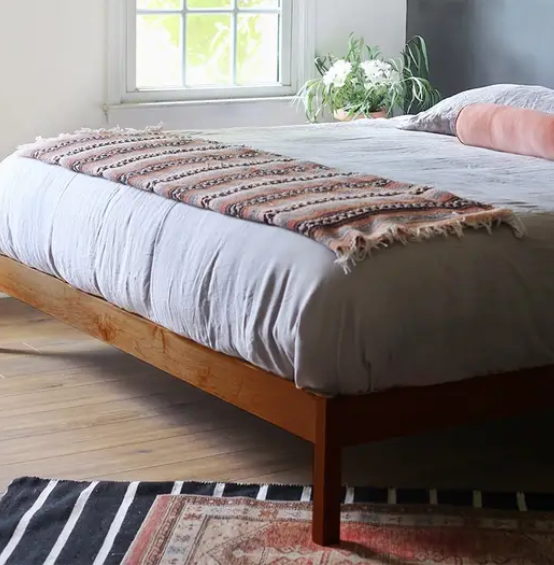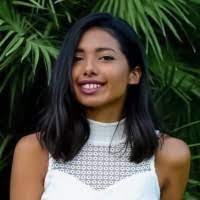 About Author
Konstantina Antoniadou
Freelance fashion and sustainability writer with an ongoing curiosity to explore new innovative technologies, and report on trends in "green" industries.