Is Tencel or Lyocell Sustainable? Here's What You Need to Know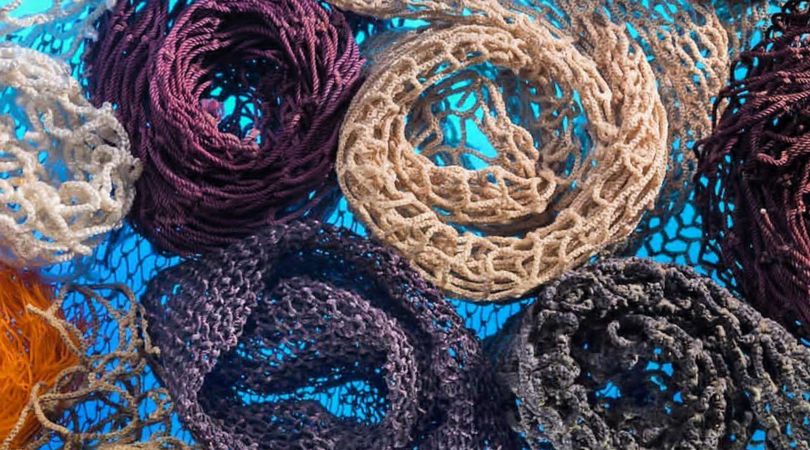 Econyl; the regenerated material that promises to help us expand our sustainable-dressing horizon, minimize plastic waste, and save countless marine species in the process. But Is Econyl sustainable? Is it really safe and biodegradable? Most importantly, what is Econyl made from and what properties does it have? Here's what you need to know about this innovative fabric.
As more and more people are becoming aware of fast fashion's mounting toll on the environment, designers, manufacturers, and eco-conscious consumers are looking for brand new ways to minimize their sartorial impact while also helping the Earth and all its inhabitants. This time, Econyl is here to tackle 5 of the most prominent issues: greenhouse gas emissions, natural resource consumption, waste fabric, and marine pollution.
What Is Econyl Fabric & What Is It Made From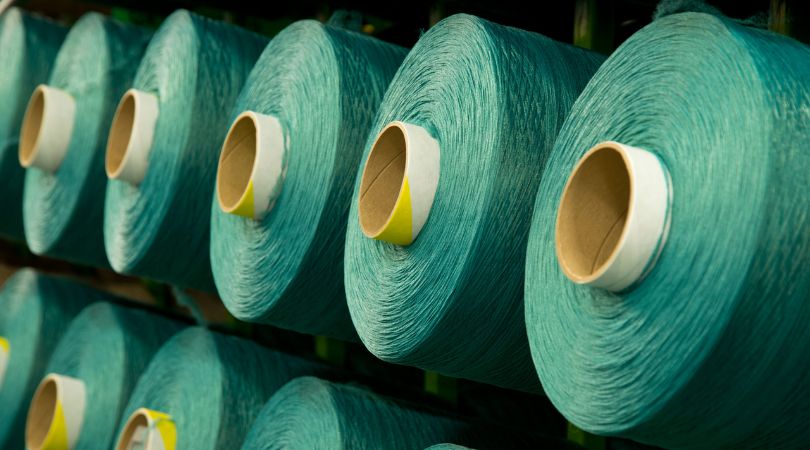 Created by Italian company Aquafil in 2011, Econyl is a man-made material very similar to Nylon. However, unlike the latter, Econyl is not only produced using green energy but also made entirely from recycled waste products such as post-consumer waste, industrial waste, textile waste, and fishing nets.
Essentially, sustainable Econyl fabric aims to become a green alternative to original plastic-based products. Once the plastic is collected, it is then shredded, depolymerized, and regenerated into nylon yarn that shares the same qualities as virgin nylon in terms of texture, elasticity, and longevity.
Aquafil's sustainability pledge is backed up by the company's 21 textile yarn certifications and 27 carpet yarn certifications. In fact, they have adopted the United Nations Sustainable Development Goals (SDGs) and have achieved sustainability results on 8 SDGs.
Sustainability Of Econyl
One of the most common answers to the question "Is Econyl Sustainable" is that this regenerated fabric not only saves around 70 thousand barrels of crude oil for every 10 thousand tonnes of Econyl but also averts the release of over 65 thousand tonnes of Co2 emissions. On top of that, it reduces the global warming impact of using nylon by up to 90% compared with virgin (oil-based) nylon.
In addition, one of the most noteworthy pieces of evidence of Econyl's sustainability is the company's initiative to clean the oceans and seas of marine litter.
Econyl Fabric helps clean ocean plastic
As you are probably aware, fishing nets pose a huge danger to marine life. Also called ghost nets, this non-biodegradable plastic debris is "lost" in the sea where it continues to trap fish, entangling or suffocating turtles, sharks, whales, dolphins, as well as marine birds. To put this into perspective, at least 10% of marine litter is estimated to be made up of fishing waste, which means that between 500,000 and 1 million tons of fishing gear are entering the ocean every year, according to WWF.
In 2021 alone, Aquafil collected 185,500 kgs of fishing nets and other waste from the ocean.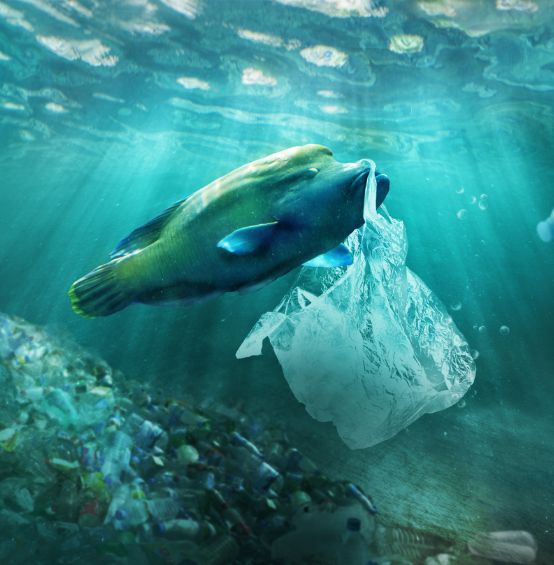 Econyl Fabric helps minimize landfill waste
Furthermore, the company helps divert textile waste from entering the landfills through its two two carpet recycling facilities. Each of these facilities can process up to 36 million pounds of carpet annually. In reality, more than 11.2 million tons of textile waste is entering the landfills each year. The majority of the waste can take up to 200+ years to decompose due to their materials. These textiles generate greenhouse methane gas and leach toxic chemicals into the groundwater and soil.
Econyl's sustainable manifacturing practices
Last but certainly not least, we can measure Econyl's sustainability by looking at the company's production methods. In 2017 the production of Econyl caprolactam has saved more than 150.000 tons of CO2 emissions and almost 2.8 million GJ of energy. In fact, for every metric ton of caprolactam generated by the Econyl process, it helps save over 16.2 gigajoules of energy, and seven barrels of oil are saved. Additionally, 1.1 metric tons of waste are disposed of compared to nylon's production.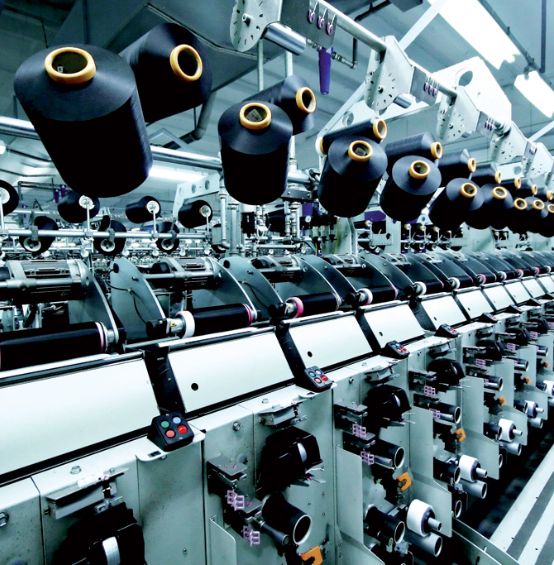 What Can Econyl Be Used For?
While sustainable Econyl fabric is widely used in the fashion industry, many companies have taken advantage of this stellar regenerated material for industrial purposes – most notably, in flooring and carpets.
In the eco-fashion sphere, brands are reaping the benefits of Econyl by creating a slew of garments such as swimwear, underwear, activewear, jackets, shirts, trousers, and backpacks as an alternative to nylon. Even luxury fashion labels like Gucci and Prada have taken interest in this sustainable fiber.
Below are 3 of the dozens of sustainable fashion brands that focus on the recyclability of Econyl to create eco-friendly collections.
4 Sustainable Brands That Use Econyl
1. Outerknown
Price Range:  $128 – $148
Hailed as one of the most sustainable swimwear brands for men, while also being a top e-destination for quality sustainable men's jeans, Outerknown was quick to use Econyl.
Actually, it was the first brand to use this regenerated fiber. This is no surprise if you consider that 90% of its inclusive, Fair Trade Certified sewn products use recycled, regenerated, or organic materials.
The brand's skilfully-designed The ECONYL® yarn NATO strap collection offers many color options to everyone who admires the laid-back surfing lifestyle of the 1960s with modern elements.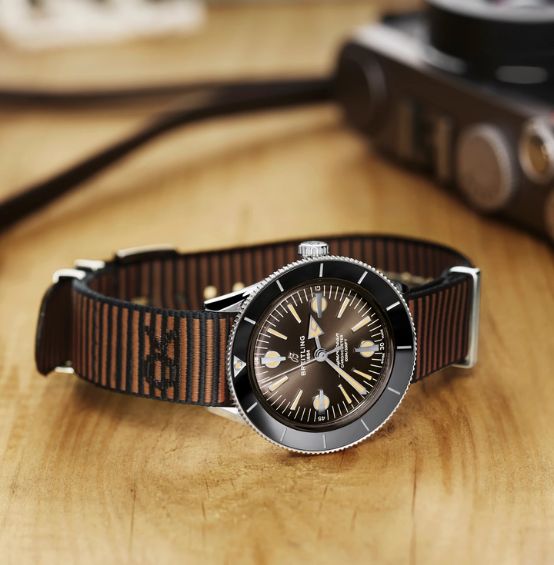 2. Patagonia
Price Range:  $18 – $499
Patagonia's range of sustainable rain jackets for men is one of the reasons why it's known as one of the leading eco-friendly ski / snowboard brands. No wonder why they use Econyl for their heavy-duty outdoor clothing.
The company aims to lessen their dependence on petroleum as a raw material source, that's why they incorporate as much Econyl as possible. You can opt for Fair Trade Certified sewn swimwear, rainjackets, backpacks, underwear, socks, and more, knowing that the founding company of 1% for the Planet is doing its best to use this sustainable Econyl across their collections.
Did you know that Econyl offers UV protection at UPF 50+? That's yet another reason to score Patagonia's swimwear.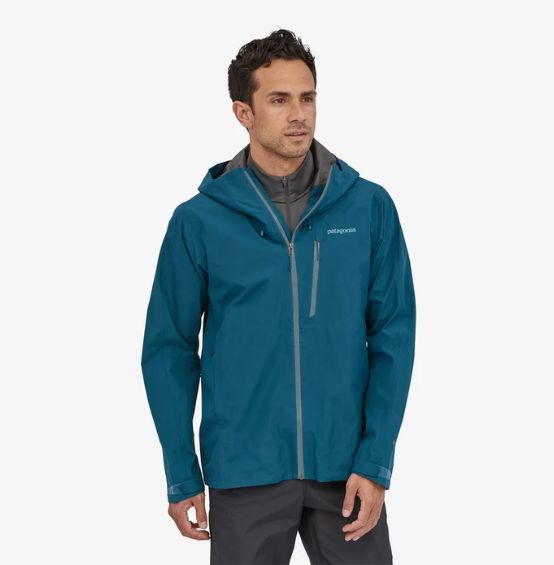 3. Vuori
Price Range:  $58– $68
The sustainable athletic clothing brand Vuori uses Econyl nylon made from recycled nylon fishing nets to create their Eco Happier collection. You can find many different bottoms, tops, and tank options. Plus, they work with several partners such as Bluesign, Oeko-Tex, Unifi & U Trust Recycle Verification, and California's Prop 65, to certify their eco-materials. Also, they are offsetting 100% of our carbon emissions.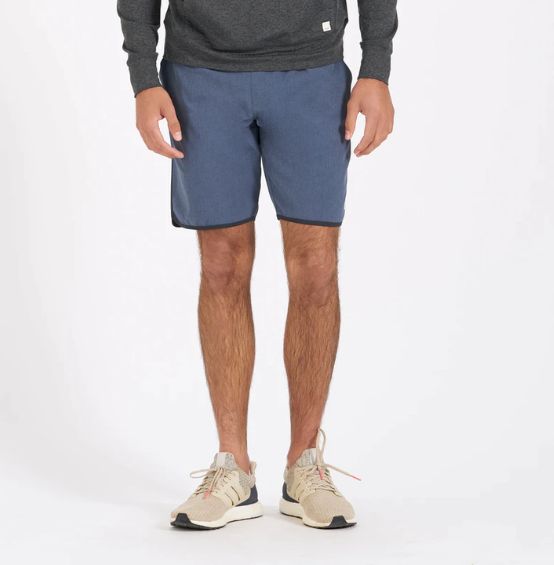 4. Noho
Price Range:  $375
noho is a company with purpose and respect for the natural beauty and cultural values of home. From the language of New Zealand's indigenous Māori, noho means to sit, stay, dwell, live. It embodies a fundamental belief in kinship and connection between humans and the natural world (kaitiakitanga). Their designers tapped into ECONYL® nylon for its sustainable and regenerative qualities to reimagine conventional furniture design that supports the Earth as much as it supports you.
So Is Econyl Sustainable? The Conclusion
Yes. This regenerated fiber is one of the most eco-conscious materials available today. Apart from using green energy, the company behind Econyl strives to clean our Earth and oceans from plastic waste and consumer waste for a brighter, more sustainable future.
The fiber might not be biodegradable, however, it can get regenerated time and time again. Overall, it's a safe alternative to virgin nylon, which is responsible for polluting the landfills, waterways, and oceans every time it gets tossed away.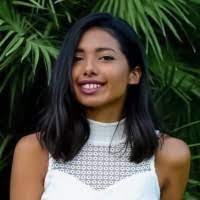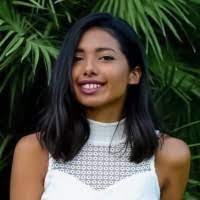 About Author
Konstantina Antoniadou
Freelance sustainability and fashion writer with an ongoing curiosity to explore new innovative technologies, and report on trends in "green" industries.