6 Sustainable & Ethical Beanies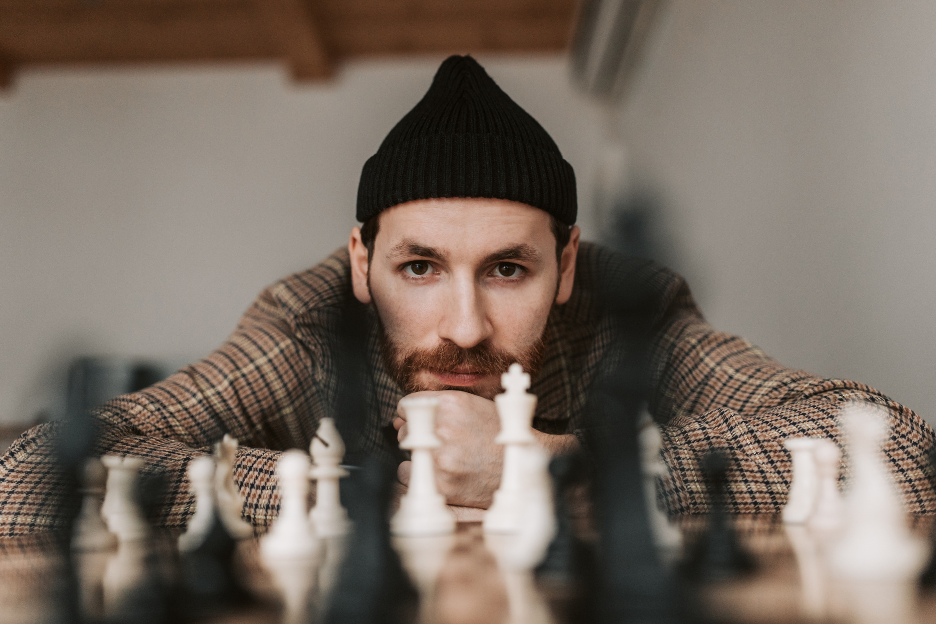 Stay warm this winter – without warming up the climate
Winter is coming, and as we do our best to keep global warming from occurring, we need to make sure we're ready for the cold!
Finding beanies that are not only good for the environment but also for the communities and people that produce them is important – but it can be difficult to know if the products you're buying are actually sustainable or just paying lip service and pretending to be "green."
That's where we come in. We did all the heavy lifting and found 6 sustainable and ethical beanies for men that will have you looking and feeling good, with every last one of them being sustainable and GOOD for the environment – as well as impactful in the communities where they are made.
Read on to discover these beanies that men everywhere should be gearing up with this winter!
01
Recycled Cashmere Beanie
Organic Basics
$75
This Organic Basics Recycled Cashmere Beanie is as soft and warm as you could ask for, with a touch of ultrafine merino wool added for strength and warmth. Plus, it's minimalist style goes with everything.
Cashmere is incredibly comfy, but this desirable fabric takes a hard toll on the environment. That's why Organic Basics uses only GRS-certified recycled cashmere produced in Italy from worn out cashmere garments. This saves water and chemicals, reduces CO2, and eliminates harm to animals.
Finally, a cashmere beanie to feel good about wearing.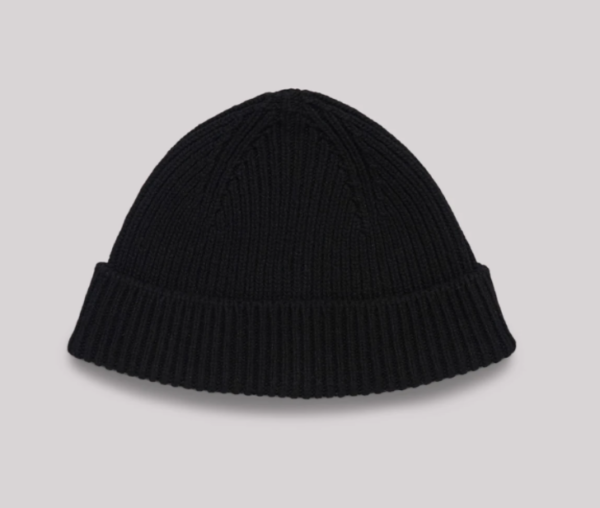 02
Oskar Beanie
Krochet Kids Intl.
$26
This loose, unisex cuffed knit beanie fits snug with the perfect amount of stretch. It's made sustainably in Peru and is 100% acrylic, so you can rest easy knowing it's easy on the environment – and that it helps benefit the people that produce it.
Dress it up or dress it down, this beanie is perfect for any winter occasion. One size fits most, making it a great option for everyone.
03
American Bison Beanie
United by Blue
$58
This classic fit beanie has a ribbed knit cuff and is specifically made to fit all head shapes and sizes. It's made of strong, sustainable, and soft merino wool, and sustainably-sourced, incredibly comfortable bison down, with a touch of nylon for support.
Best of all,  the American Bison Beanie is responsibly made in North America! There aren't many better options than this when it comes to high-quality winter gear.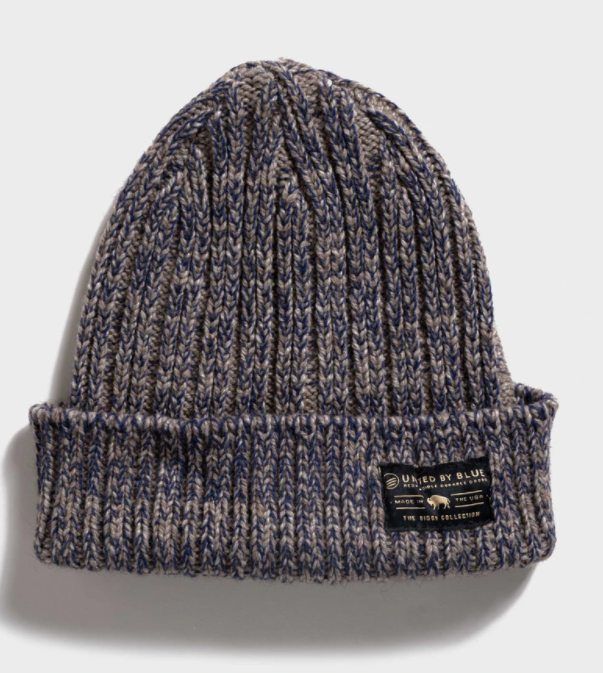 04
The Squad Recycled Low Profile Beanie
Coal Headware
$30
The Squad is a total classic. This low profile beanie is designed to closely hug the head for a snug, tight fit. It's made with fine rib knit styled after military surplus beanies.
Coal's custom mountain label is located at the hem on this beanie, so it can be worn cuffed or unrolled. The Squad is also made using recycled Polylana yard to be more eco-friendly and better on the environment.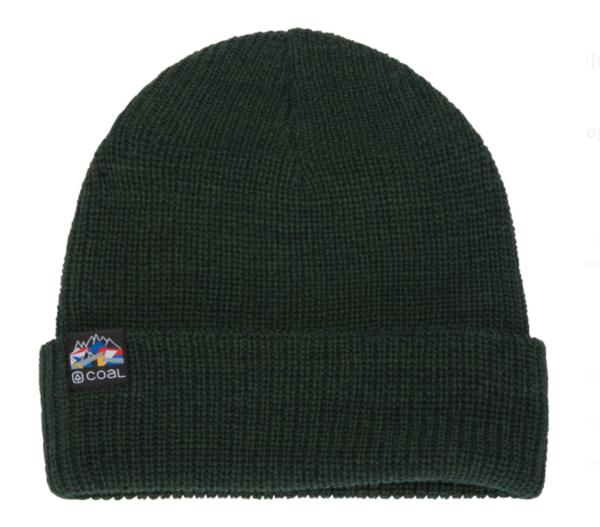 05
Cork Patch Beanie
Tentree
$32
Tentree takes the cake when it comes to sustainability. Not only are the Canadian-designed garments ethically made in fair and sustainable conditions around the world, they plant 10 trees for every item purchased. 10! For each one!
The gorgeous Tentree Cork Patch Beanie is made of 50% Merino Wool and 50% REPREVE® Polyester, which is ethically sourced and manufactured. It's comfy, warm, and will leave you feeling extra good knowing ten more trees are on earth because you purchased it.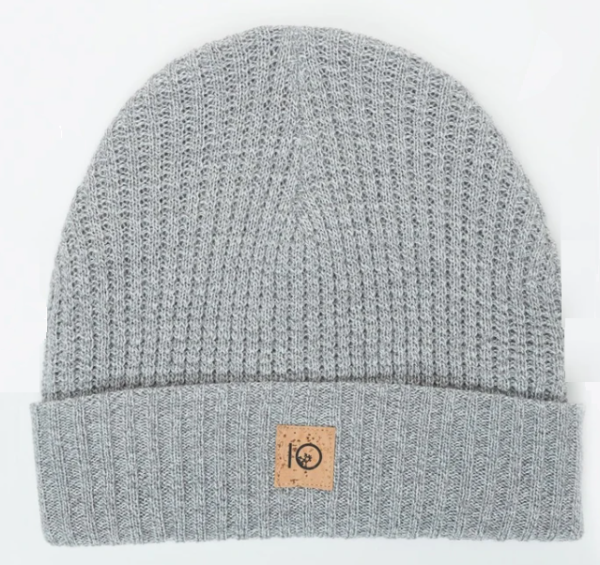 06
Tise Beanie
Haiti Made
$25
It's difficult to overstate how much we appreciate what Haiti Made is doing with their high-quality, handmade garments. The company is centered around locally-produced products, dignified jobs, and economic sustainability in an effort to diminish the poverty cycles in Haiti, one of the hardest hit yet most resilient countries in the world.
The Tise Beanie is a beautifully knitted, 100% acrylic beanie complete with a hand-sewn Haiti Made Logo tag. It's incredibly soft and fits the contour of your head perfectly.
Tise means "Loom" in Haitian Creole, and even though these beanies are handcrafted in the tropical heat of Haiti, they're perfectly created to withstand  winter weather to the north.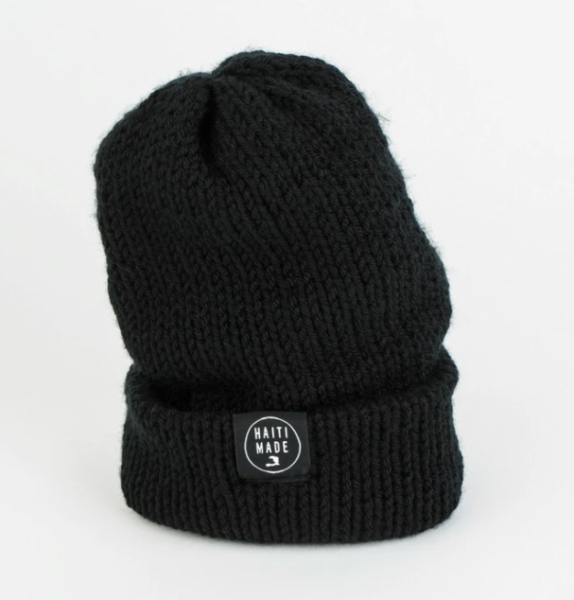 Alright guys, that's a wrap! 6 sustainable and ethical beanies for men that are fashionable and good for the planet. Sustainable fashion shouldn't be hard, yet we know shopping sustainably can be overwhelming at times. One article at a time, we hope to make it a bit easier! Discover a full list of sustainable menswear brands here.
Want to talk more about eco-friendly fashion or anything else on your mind? Get in touch! We love to talk about all things indie garb-related!
If you liked this article and want to find out more coverage on these brands be sure to follow us on all social networks. Not seeing a brand and think it deserves the spotlight, DM us on Instagram and we'll see if we should update the list.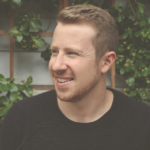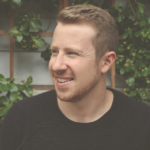 About Author
Brandon
Owner of IndieGetup, the premier sustainable marketplace for men to shop ethically.