Sustainable Golf Clothing For Men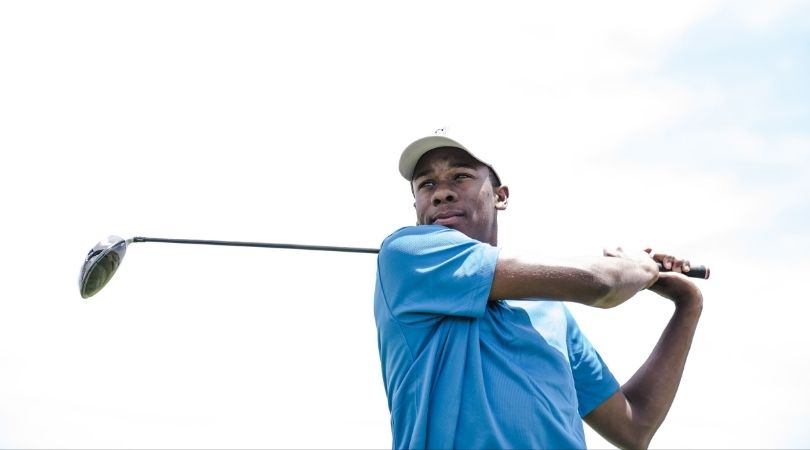 There's nothing like the peace and tranquility that comes with being on a golf course. Natural beauty and human sophistication collide in the rolling hills, manicured lawns, and bunkers.
As the world is changing, the same can be achievable for your golf kit. Sophistication and style should meet with functionality and performance in every game, and we've put together a list of everything you need to make that happen, sustainably. This is your breakdown of eco-friendly golf clothing for men that will empower you to enjoy the game while conserving the only planet we have.
All The Eco-Friendly Golf Clothing A Man Could Want
1. Kennedy Polo – Swannies Golf
Price: $59
Sustainable Materials: 100% Brushed Polyester, carbon neutral product
The Kennedy Polo by Swannies Golf is everything a golfer wants in a polo, with a little added visual interest. It's comfortable and stylish enough to be worn on and off the greens, stretchy enough to move with your body with every swing, and durable enough to last many seasons. Th easy care is an added bonus, but really the quirky pattern is what makes the Kennedy Polo stand out.
This polo is sustainable because it's a carbon neutral product, supporting social responsibility, renewable energy, and reforestation with the profits.
Swannies Golf is implementing sustainable packaging for online orders, with all packaging and tags made from 100% recycled, compostable, or biodegradable materials. Their mailers are also recycled and resealable, so returns, exchanges, or just good old reusing is made easy, with a low environmental impact.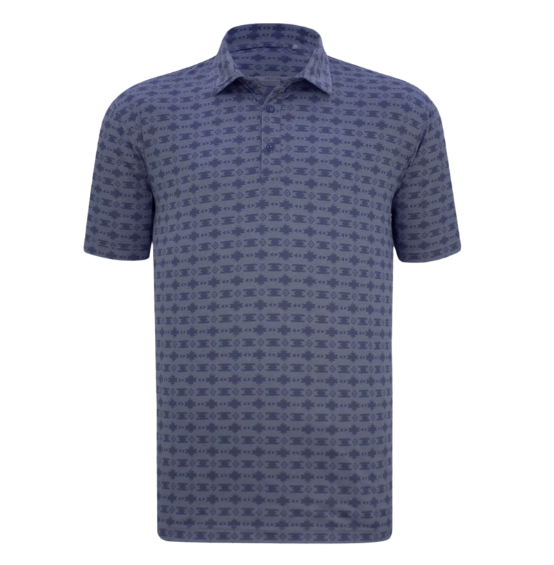 2. Lucas Jacket – Galvin Green
Price: $239
Sustainable Materials: BLUESIGN® approved 100% Polyester
Galvin Green's Lucas Jacket is a must-have for golfing. It's windproof and water-repellant, yet breathable to see you through any weather conditions with ease and style. It has a golf-centric design, boasting shaped sleeves for next-level comfort that doesn't hold you back on the course.
It also boasts elasticated cuffs and an elastic drawstring at the hem for a customizable fit.
The BLUESIGN® fabric used in this jacket offers the perfect amount of stretch, and is also sustainably manufactured, so you can golf well, and without guilt.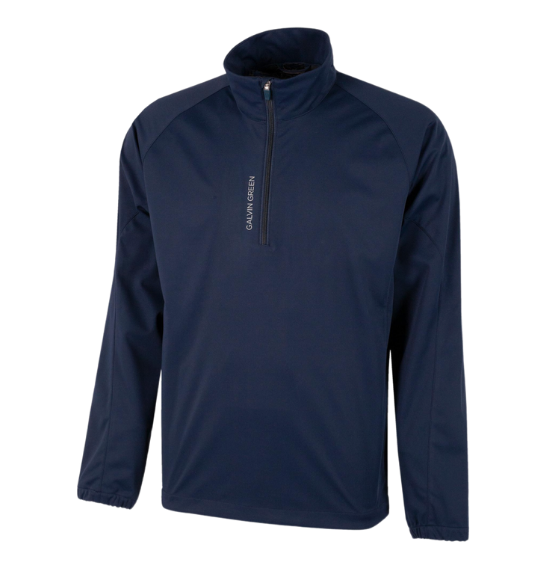 3. Men's Kinetic Short – Ministry Of Supply
Price: $108
Sustainable Materials: 60-g 100% Primeflex® Warp-knit Japanese Polyester (15% corn based)
Patagonia's Men's Nano Puff Jacket is warm, windproof, water resistant, lightweight, and compressible, so you can take it anywhere for anything.
The colour range is something to behold, with vibrant greens and reds, to mustard yellow, and classic neutrals. There really is something for every man.
An added bonus is this men's puffer is completely sustainable, made from 100% recycled materials.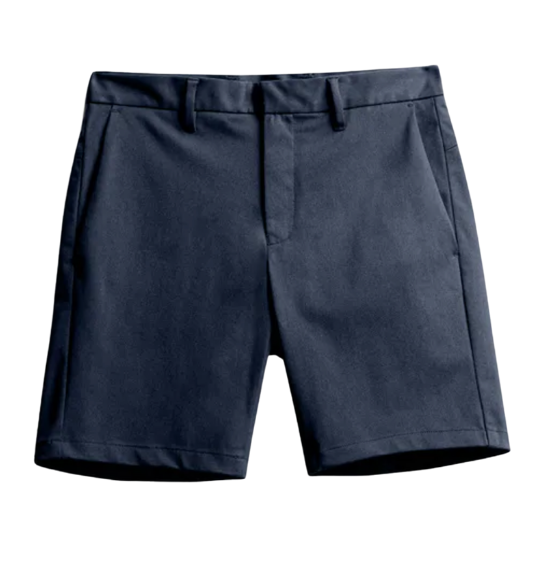 4. Adicross ZX Primeblue Spikeless Golf Shoes – Adidas
Price: $130
Sustainable Materials: 50% of the upper is textile, 75% of the textile is Primeblue yarn. No virgin polyester.
Adidas is finally joining the sustainable clothing crew and they're starting out strong! The Adicros ZX Primeblue Spikeless Golf Shoes are made using Primeblue, a high-performance recycled material partly with Parley Ocean Plastic. The Traxion outsole gives the ultimate grip and stability needed to navigate the greens like a pro. The cleverly designed midsole provides energy return for the duration of the game, and the waterproof textile upper keeps your feet dry in rain or shine.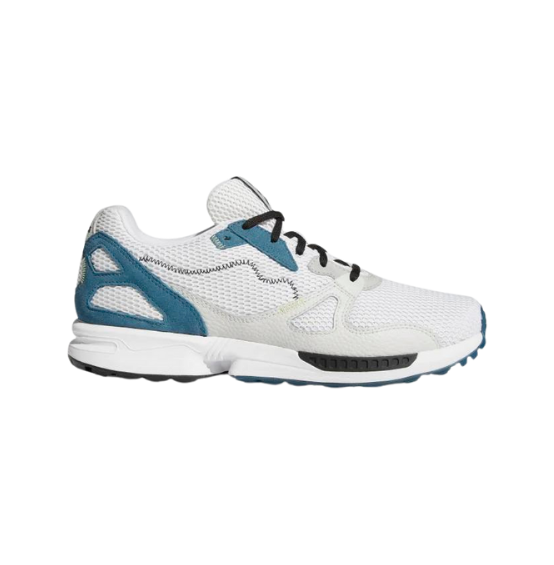 5. Fall-weight Pants – Adidas
Price: $90
Sustainable Materials: 93% Recycled Polyester/7% Spandex
Another eco-friendly golfing classic brought to you by Adidas is the Fall-weight Pants. The hearty heavier weight knit is cosy enough for chilly days out yet offer enough stretch to get all those steps in with ease. The fabric is also water-repellant for ultimate weather versatility.
These pants are furnished with front and back pockets so you can keep all your personal items on your without the hassle of additional carry bags.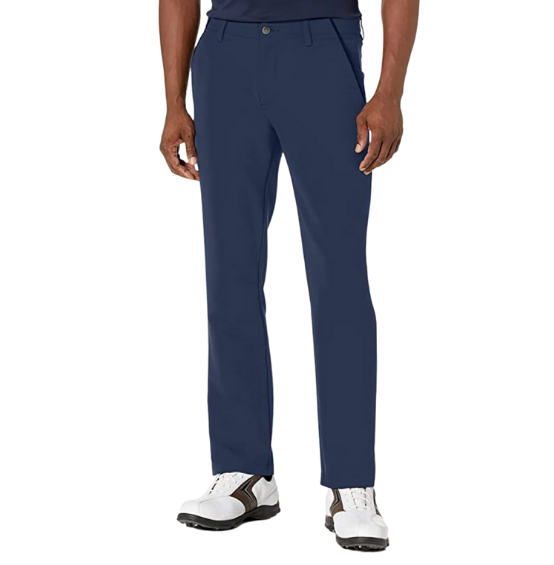 6. Sustainable Performance Chino – Tact & Stone
Price: $120
Sustainable Materials: 64% Organic Cotton/36% Recycled Polyester
Performance, comfort, style, and durability collide in Tact & Stone's Sustainable Performance Chino. They offer all the comfort, flexibility and practicality you need for the golf course, with all the style and sophistication needed to fit in at clubhouse events.
The performance chino is made from Orbital Hybrid Yarn™, which is moisture-wicking, resistant to pilling, and abrasion resistant, making them perfect for an on-the-go life flowing seamlessly from the office, to the course, to dinners out.
Tact & Stone prioritizes the planet with the circular strategy, purpose, quality, and ethics that guide every one of their products from concept to execution.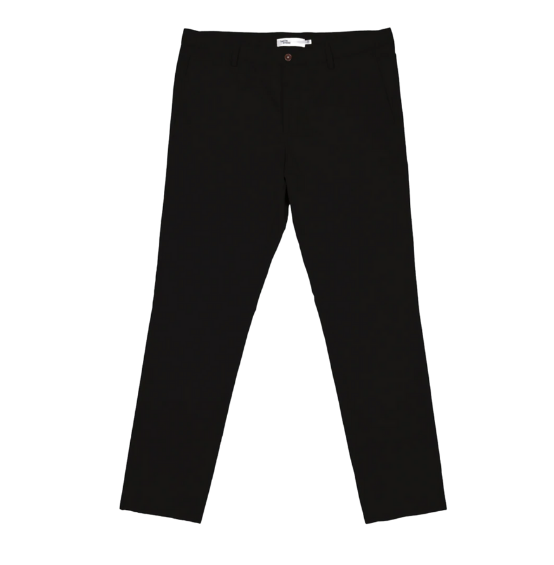 7. Trino Sprinter Crew Socks – Allbirds
Price: $16
Sustainable Materials: Eucalyptus fiber and ZQ Merino wool
The Trino Sprinter Crew Socks by Allbirds are the ultimate performance socks and every golfer needs a selection of them in their sock drawer. They're designed with their purpose in mind, with reinforced heels and toes, and Trino® material that is breathable, moisture-wicking, and odor minimizing. The yarn is expertly made from renewable eucalyptus fiber and ZQ Merino wool for a high-performance, low-impact fabric.
Allbirds is committed to transforming the fashion industry through regenerative agriculture, renewable materials, responsible energy, and transparency to document it all.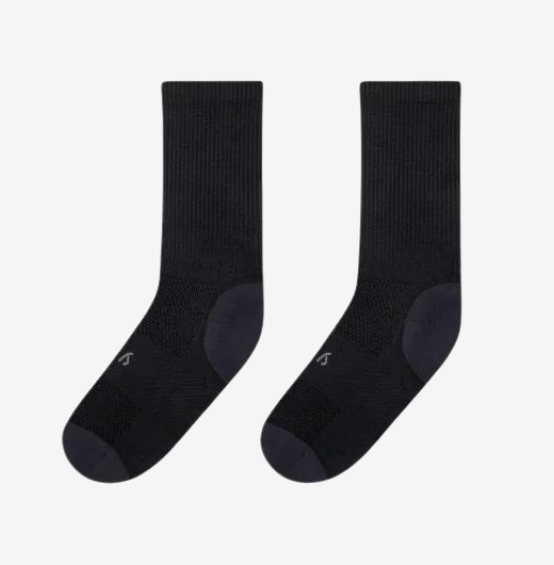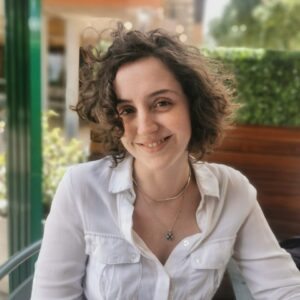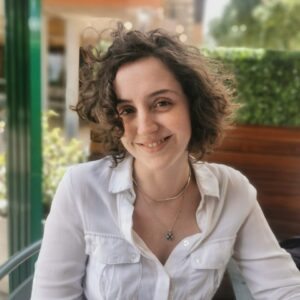 About Author
Jessica Robin
I strategize and write blog content for sustainability and health brands that want some action. Find me on LinkedIn and let's chat about writing your vision to life.