Sustainable Clothing Brands Perfect For Travel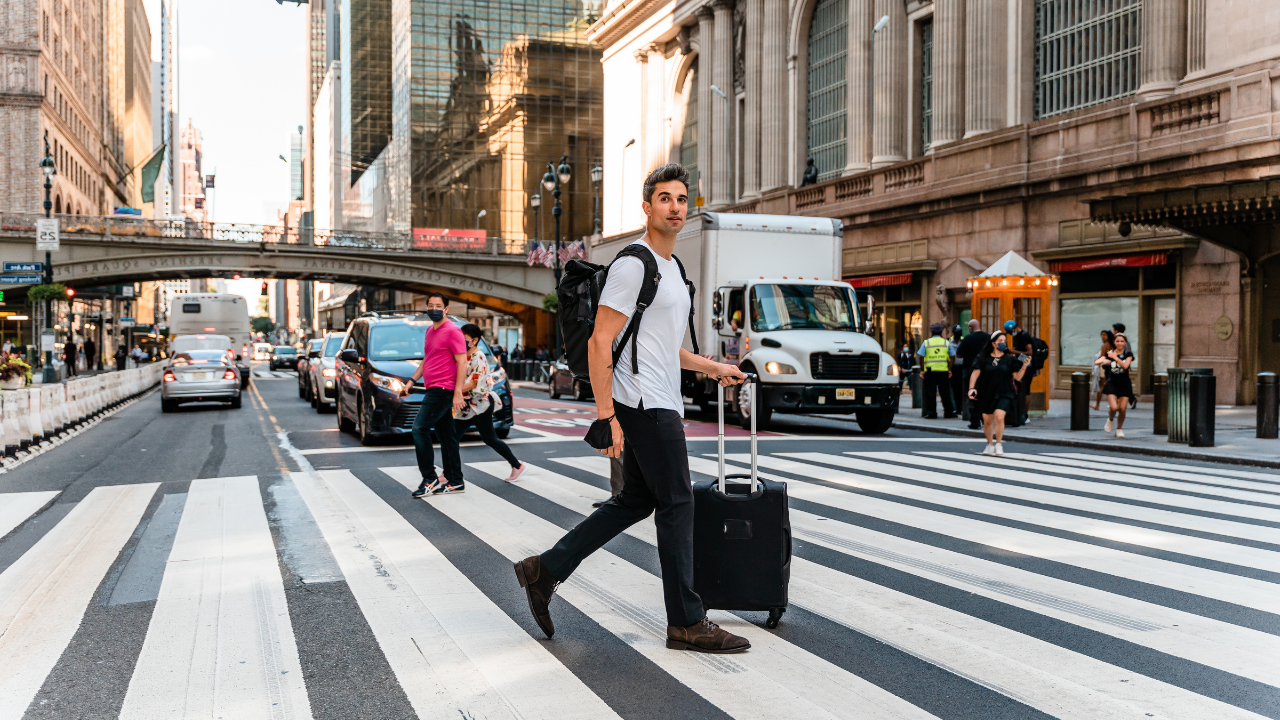 Finding the perfect clothes for traveling has always been difficult – and when that includes finding sustainable options, it becomes even harder. But now that worldwide travel restrictions are being lifted and the world is opening up, it is the perfect time to find these diamonds in the rough as we all begin to go exploring our beautiful planet again. That's why we've done the legwork and come up with 9 of the best brands that you can get all your travel clothing needs from, for wherever you are going.
Read on to discover these sustainable travel clothing brands that you should definitely have in your backpack or suitcase the next time you take to the road or the skies.
Top Sustainable Travel Clothing Brands
Price Range:
$12 – $150
Sustainable Materials:
Sustainable Packaging, Recycled Materials, Made in USA
NxTStop's mission is to create products that meet the versatile needs of travelers while reducing waste in the world. We do this with innovative travel wear to help people to pack less, and do more.
Travleisure® apparel and accessories combine premium sustainable materials with superior performance, comfort, and style for commuting to work, exploring the world, and everywhere in between.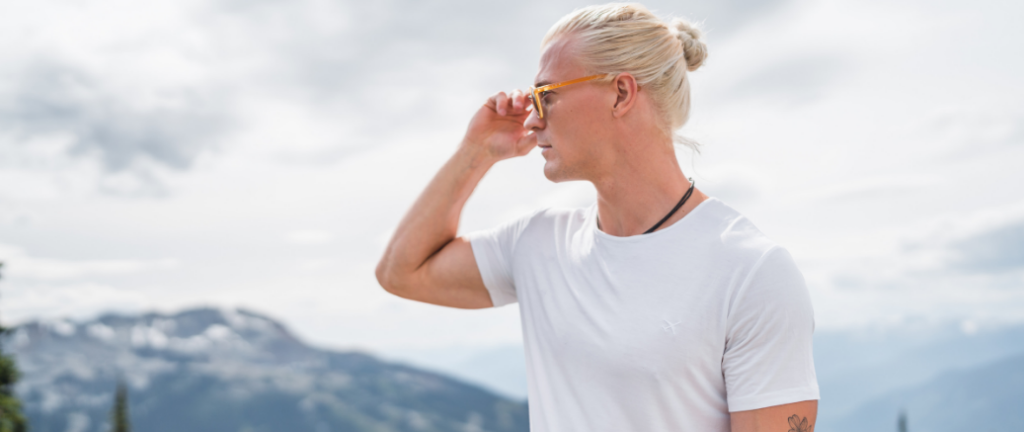 Price Range:
$20 – $330
Sustainable Materials:
Merino Wool
Unbound Merino is a brand that will help simplify your life and allow you to travel lighter than ever. From the yarn to the fabric, to the final cut and stitch, every production detail is meticulously chosen, implemented, and tested to ensure the garments can last a lot of time and be used over and over.
Behind every simple piece, this brand has extraordinary benefits: simplicity, versatility, and performance. Perfect qualities for travel.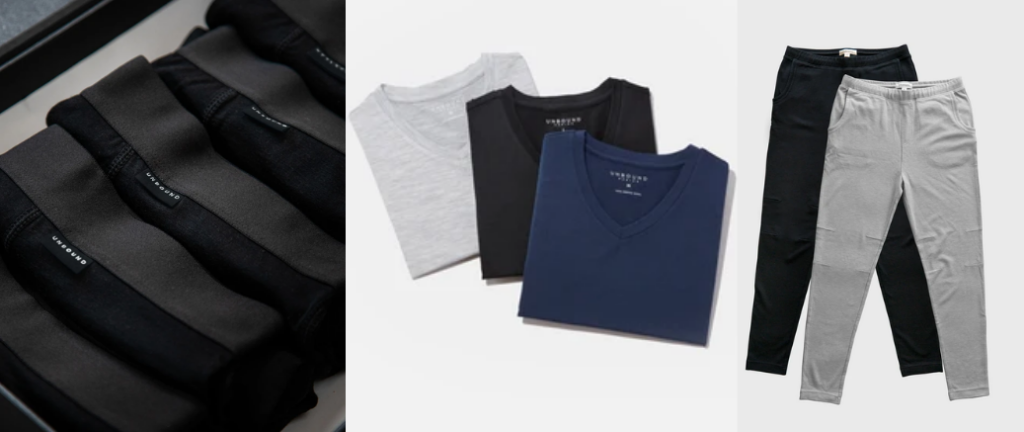 Price Range:
$39 – $170
Sustainable Materials:
Performance Bamboo
Free Fly makes clothing for the planet-conscious traveler. From sun protection to stretch and breathability, every item of Free Fly Apparel was designed with practicality in mind. Using only certified organic bamboo, Free Fly's approach to sustainability starts with the raw materials.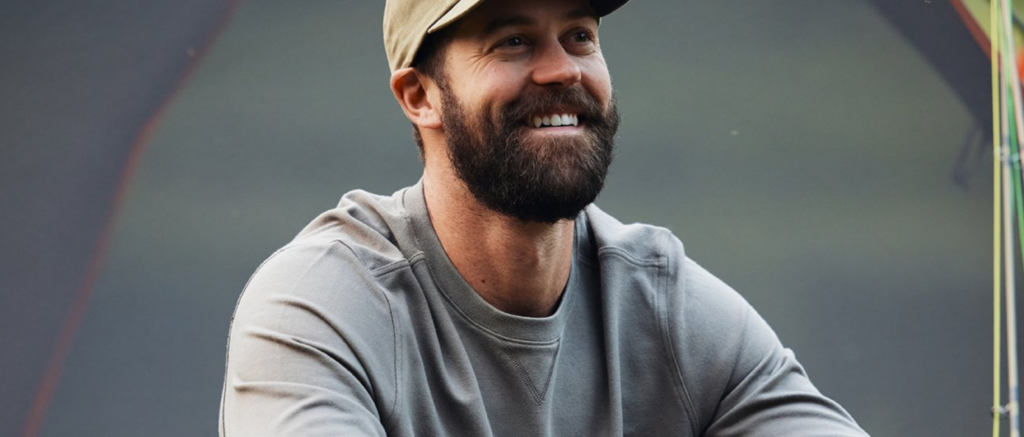 Price Range:
$65 –  $85
Sustainable Materials:
Organic Cotton. Hemp, Tencel, Recycled Fibers, Vegan
Toad & Co's eco-friendly clothing is made from sustainable fibers and recycled materials, and their casual day and night designs make them a wardrobe staple – as well as a travel staple. On top of that, the brand employs adults with disabilities in their packing warehouse, adding to the ethical benefits of using sustainable materials to create their garments.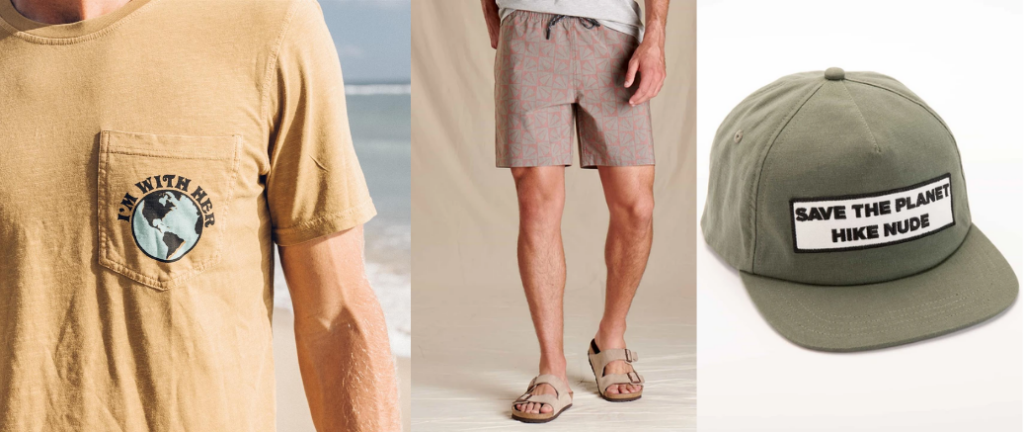 Price Range:
$15 – $229
Sustainable Materials:
Plant-Based Plastic
This brand is the highest quality eyewear for people like who live for outdoor adventures. Focused on more than just being an eyewear company, Zeal Optics' mission is to create sunglasses that enhance your time outdoors while working to protect the world around us. They are committed to reducing environmental impacts, using renewable resources in the manufacturing of sunglass frames and lenses, eliminating the use of fossil fuels.
All Zeal Optics sunglasses are made from the castor plant and replace the use of traditional plastics. Also, the use of Z-Resin significantly reduces the amount of CO2 produced during manufacturing.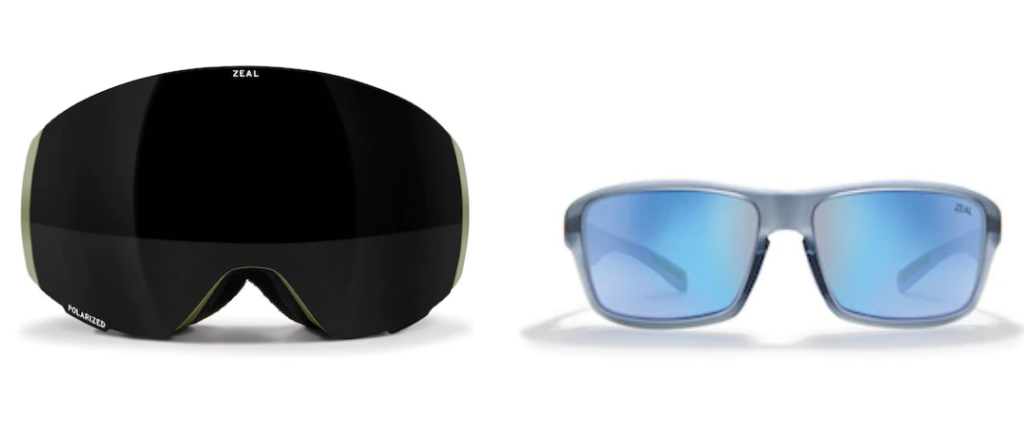 Price Range:
$118 – $12
Sustainable Materials:
Recycled Materials, Recycled Coffee Grounds, Recycled Plastic Bottles
Coalatree designs eco-minded gear and apparel for the adventurer in everyone. Their products are practical, stylish, and functional, especially when it comes to travel.
They use a dye method that reduces energy and water waste at their factories. Their hangtags and packaging are printed on recycled paper with post-consumer waste content, keeping trash out of landfills and preserving forests.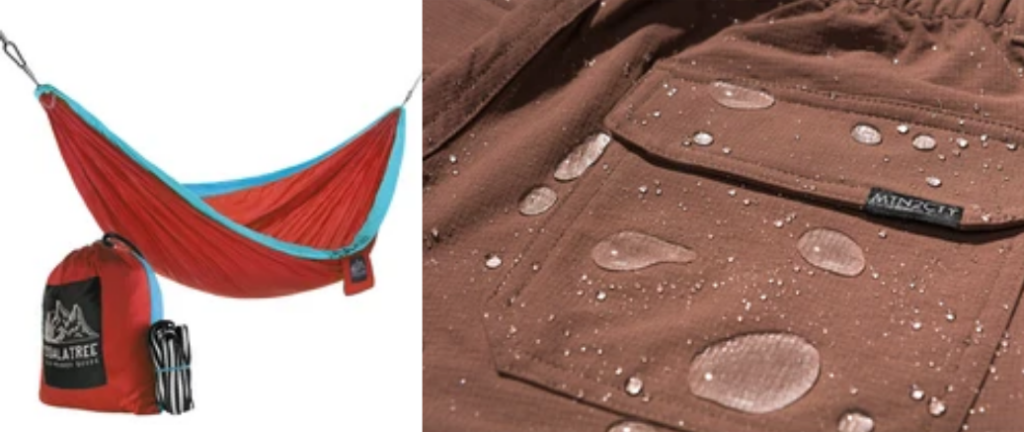 Price Range:
$30 – $250
Sustainable Materials:
100% Organic Cotton, Recycled Polyester, Recycled Straps
Cotopaxi is a trustworthy sustainable brand that designs colorful products such as jackets, pants, sweatshirts, and backpacks for people who like to do outdoor activities like camping, mountaineering, hiking, and more. . The people who sew together Cotopaxi's garments are given the opportunity to participate in the design process, instead of simply being told what to do. So most of them add their own custom stitching, pockets, or customized design accents, which is reflected in the unique styles.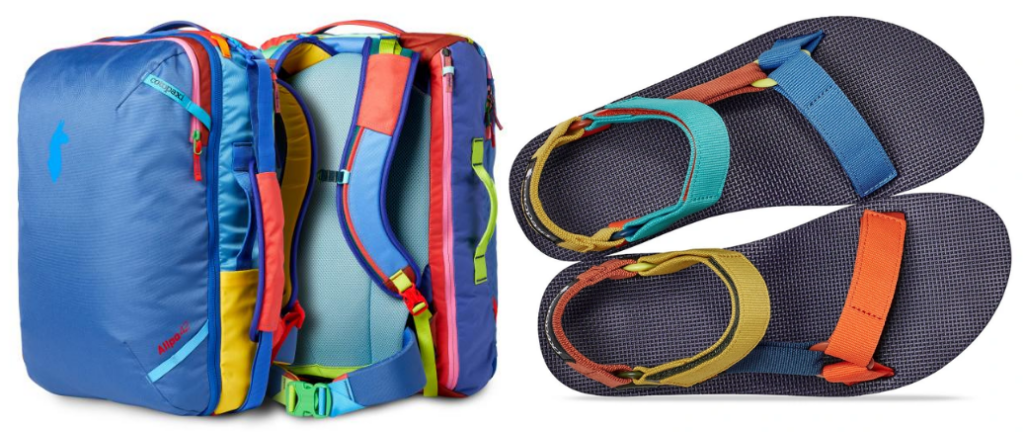 Price Range:
$29 – $109
Sustainable Materials:
Recycled Nylon, Recycled Polyester, Recycled Wool, Recycled Cotton, Organic Cotton, Organic Hemp
From the farm to the factory to the closet – we all have an opportunity to reduce our impact on the environment. When you choose to invest in a piece of Prana's clothing for your travels, you are helping to propel the sustainable clothing movement forward. They believe that quality, durability, and versatility play an integral role in the path to creating clothing sustainably – and they are doing a great job of living up to their role in making this happen.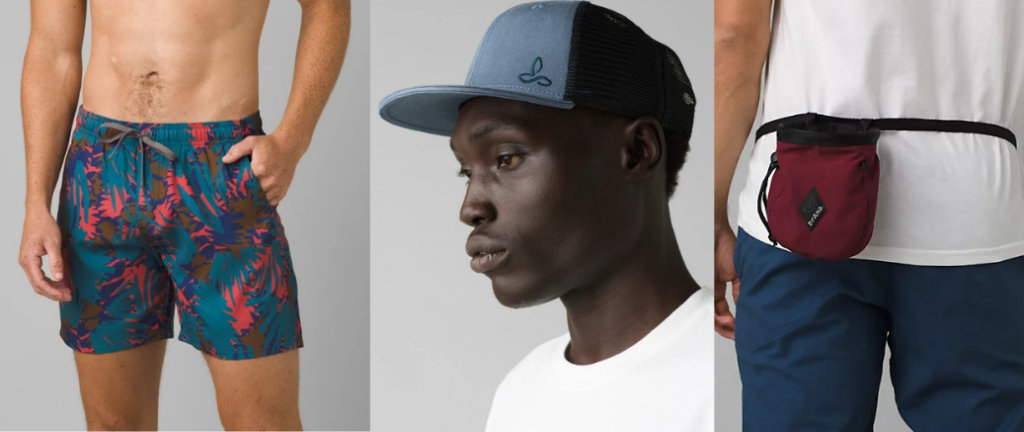 Price Range:
$38 – $98
Sustainable Materials:
Recycled Polyester, Elastane, Organic Cotton
United By Blue an environmentally friendly menswear brand that you can wear any day, for any occasion – especially travel. Their clothes are made with recycled and organic materials in an ethical manner.
And best of all, for every product purchased, United By Blue removes 1 pound of trash from oceans and waterways through company organized cleanups!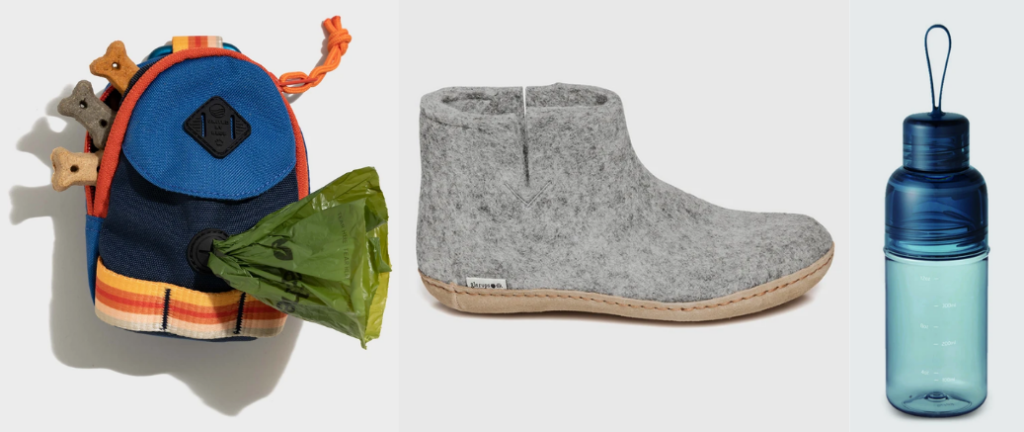 Price Range:
$55 – $349
Sustainable Materials:
Organic Cotton, Hemp, Fishing Nets, Rubber, Wool
Patagonia produces high-quality clothes using recycled nylon and polyester fabrics, and Patagonia's vintage vibe is based on the idea that its clothes are built to last for years, not just seasons. Their outdoor-inspired clothing is perfect for climbing mountains and trekking in the elements – as well as on the journey towards these adventures.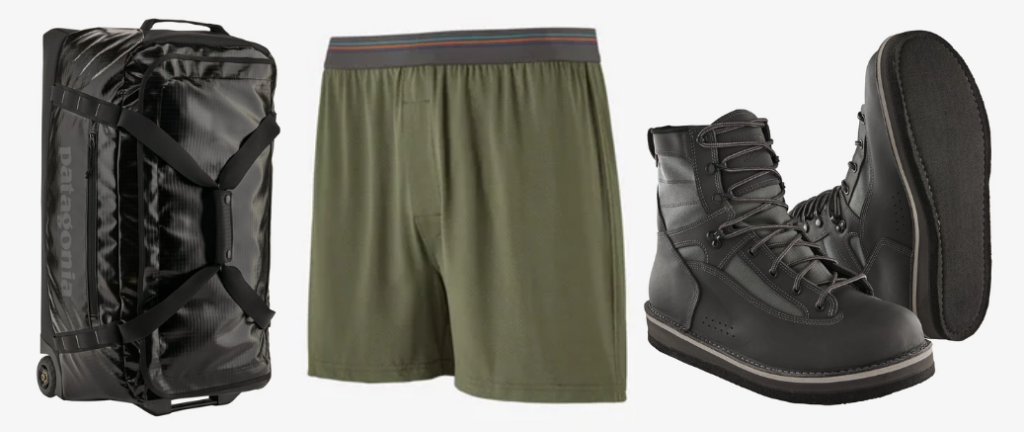 Price Range:
$128
Sustainable Materials:
Recycled Plastic Bottles
Psudo produces sneakers built with eco-friendly fabrics and recycled material. Their dream is to deliver the most sustainable sneaker in the world – and they are definitely in the running for this title.
Psudo sneakers are different from other sneakers not just by the design. They are slip-on with printed-on designs to make it appear there are laces – and all their shoes are produced at a solar-powered facility in Wisconsin.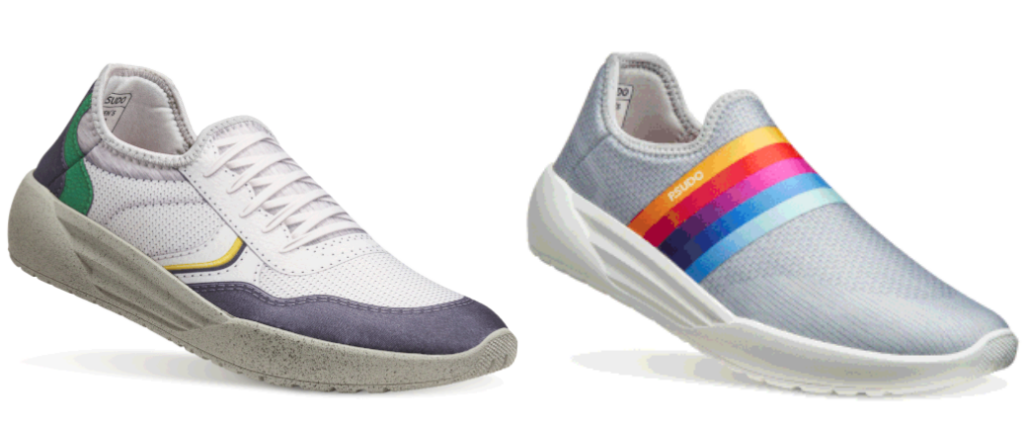 There you have it – a curated selection of ethical and sustainable travel clothing brands that you can trust! There really are so many great affordable brands that use high quality, sustainable materials with a lower carbon footprint. These amazing brands are helping to change fashion and doing so much good for the earth. Investing your dollar to support these sustainable companies is such an easy way to vote for a greener planet!
Want to shop some of the most revolutionary companies? IndieGetup makes it easier for you to have access to clothing with a conscience. Click here to visit more brands we love that are creating a greener future.
If you liked this article and want to find out more coverage on these brands be sure to follow us on all social networks. Not seeing a brand and think it deserves the spotlight, DM us on Instagram and we'll see if we should update the list.
Promoted By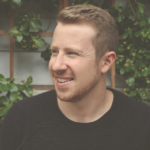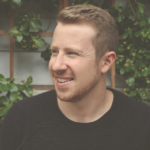 About Author
Brandon
Owner of IndieGetup, the premier sustainable marketplace for men to shop ethically.