Best Eco-Friendly Saunas With Non-Toxic Materials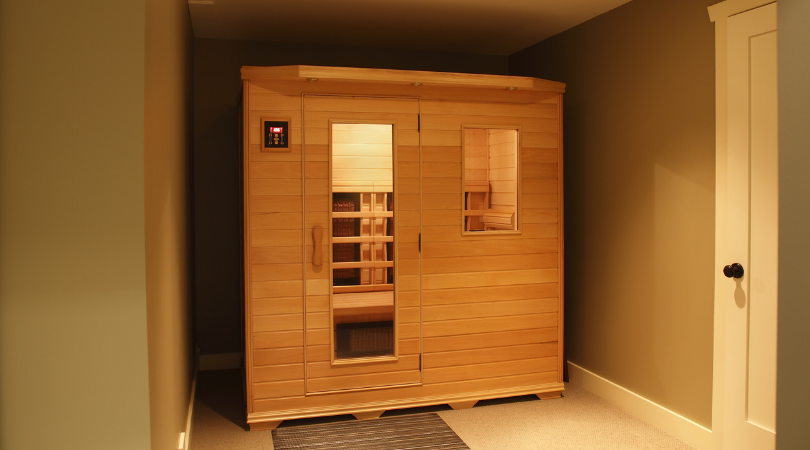 One thing is certain; once you get into one of the best eco-friendly saunas, it's hard to imagine a life without these small wood-panel-clad rooms. Amidst the many non-toxic saunas that are available today, people seem to particularly love infrared saunas with chromotherapy.
It makes sense if you consider that these high-quality saunas offer a mind temperature environment while also allowing for the light to travel much deeper into the body — despite the lower temperature. To top it all off, instead of expressing hot air (or steam), infrared environmentally friendly saunas emit radiant heat to swaddle us in the same therapeutic warmth.
The 6 Best Eco-Friendly Saunas With Non-Toxic Materials
1. Influence Sauna
Price Range: $5,195-$6,695
Sustainable Materials: Certified, grade "A" Canadian Western Red Cedar, Eco-Certified Wood Planks, Spectrum Carbon 360 Heaters
The Influence Sauna is here to tick all your quality, price, and sustainability boxes. You can opt for a 2, 3, or 4- person sauna according to your preferences and enjoy hours of relaxation. The brand puts much emphasis on the health benefits of non-toxic saunas.
For starters, they have taken the necessary steps to lower radiation levels within the sauna while achieving 55% more infrared heat than all competitors. Also, you can set the temperature up to 170° which is proven to be therapeutic, and take advantage of the LED Chromotherapy. To top it all off, the brand's most affordable high-quality at-home saunas are Certified, grade "A" Canadian Western Red Cedar – yes, it's that durable and luxurious.
You can (literally) rest assured knowing that yourbest eco-friendly sauna has no NO toxic stains, glues, or chemicals.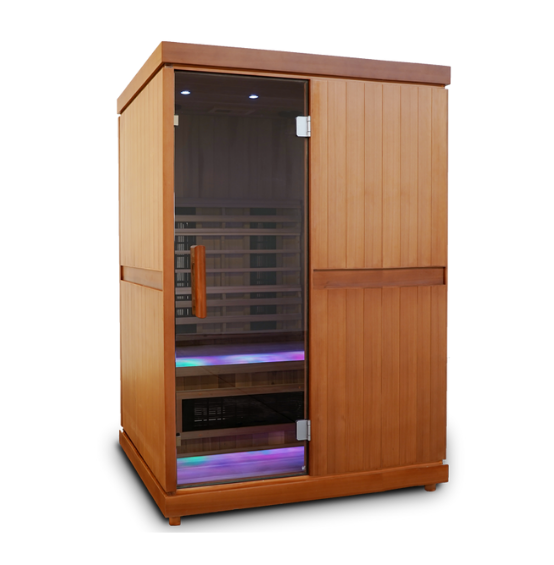 2. Radiant Sauna
Price: $5299
Sustainable Materials: A-Grade reforested Canadian cedar and 9-carbon heaters
Radiant might not be the most affordable environmentally friendly sauna, but the benefits are many! Along with the hand-picked "A" Grade reforested Western Red Canadian Cedar material, this high-quality sauna is packed with a Bluetooth touch screen control pad, performance speakers, and innovative Infrawave heating technology for energy-efficient. Not to mention the LED chromotherapy lights.
On top of that, it carries a thicker heat-retention wall and CE, CETL, RoHS, and ISO 9001 certifications. It also has a 7-year limited warranty.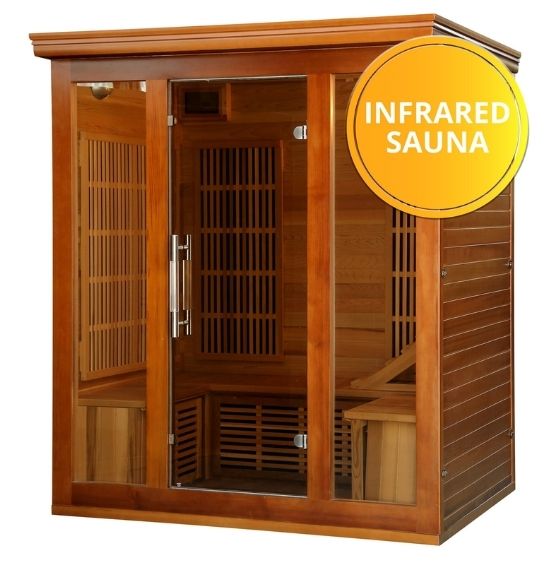 3. Eco-Tech Saunas Horizon Purity Series
Price: $8,600
Sustainable Materials: Medical Grade Ceramic Radiant Heating Emitters, poplar or cedar construction, Ceramic Emitters
As the name suggests, the Horizon Purity series has some of the best eco-friendly saunas that are backed by their CE, CETL, RoHS, and ISO 9001 certifications. What makes this the best infrared sauna with chromotherapy is the array of characteristics.
It comes with has 6 carbon heaters, a LED control panel, Bluetooth touchscreen controls, built-in speakers, a magazine rack, a max temperature of 141 Fahrenheit, and absolutely no adhesives. The brand used western Red Cedar and American poplar as the main materials along with stainless steel grills and solid medical-grade ceramic heaters.
Plus, it has a 5-year replacement warranty.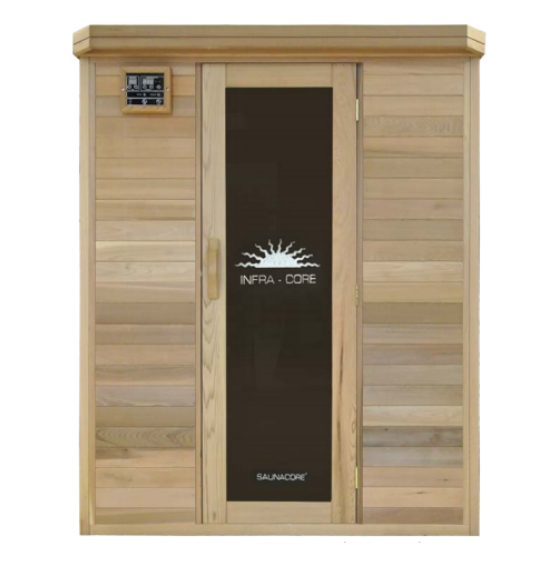 4. HL400K SunRay Sequoia 4-Person Cedar Infrared Sauna
Price Range: $2689
Sustainable Materials: 10 carbon-Nano FAR infrared heaters, Canadian Cedar Wood,
Amongst the many environmentally friendly saunas, HL400K rises above the competition for quite a few reasons.
It's not only crafted from high-quality Canadian Cedar and 10 carbon nano heaters for even heat distribution but it's also packed with 7-color chromotherapy lighting and an oxygen ionization system for purifying the air.
Additionally, it comes with FM radio w/CD and MP3, and movable ergonomic backrests to make your "me time" even comfier. To put your mind to ease, this infrared sauna with chromotherapy is is ETL/CSA certified and adheres to all US and Canadian electrical safety standards.
It has a 10-year structural warranty.
5. Maxxus Seattle 2 Person Low EMF FAR Infrared Carbon Canadian Hemlock Sauna
Price: $1,999
Sustainable Materials: Responsibly-Sourced Canadian Hemlock Wood, Low EMF* Carbon Heaters
If you are on the lookout for the most affordable high-quality at-home saunas, look no further than Maxxus.
Made from responsibly-sourced Canadian Hemlock wood, this energy-efficient, eco-friendly infrared sauna has six low EMF* carbon heaters and a Floor-Feet Reflexology heater. Furthermore, it comes with an interior and exterior LED control panel to set the mood and reap the benefits of chromotherapy.
You'll be pressed to find a non-toxic sauna to meet all the above characteristics at such a low price + a 30-day moneyback guarantee policy, a 5-year warranty, and free shipping.
6. Tungsten Infrared Sauna Panel
Price:  $999
Sustainable Materials: ThermaLight® Bulbs, Sustainable North American Basswood, Untreated, USA-manufactured guards free of powder coating
This might not be one of the best affordable eco-friendly saunas, but it is a fantastic compartment that will seamlessly adhere to your existing far-infrared or other cabinet-style saunas.
This panel futures ThermaLight technology to offer infrared heat and light therapy for your "do not disturb me" time while also being hypoallergenic and EMFs-free. Additionally, you can freely save space by stowing it away in minutes. It has a 10-year warranty and a 100-day trial.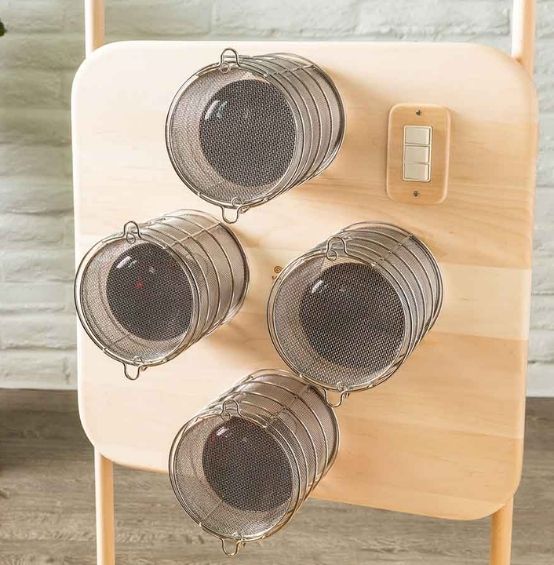 These were the 5 best eco-friendly saunas with non-toxic materials!
Apart from the obvious relaxation benefits, environmentally friendly saunas are proven to have an array of health benefits. From minimizing the risk of vascular diseases to offering detoxification, metabolism increase, weight loss, and better blood circulation, the list goes on.
When shopping for eco-friendly saunas, make sure to look for options with unpainted, Cedarwood interiors with no chemicals and toxic adhesives and temperature controls. Also, carbon heaters offer lower temperatures and are much more efficient in energy production and heat transmission.
Whether you are looking for the most affordable high-quality at-home saunas or don't mind splurging on the best eco-friendly saunas with impressive technology, the aforementioned non-toxic saunas are definitely worth your attention.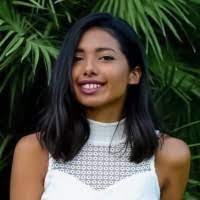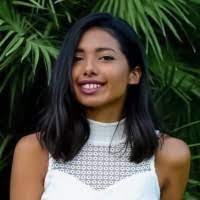 About Author
Konstantina Antoniadou
Freelance sustainability and fashion writer with an ongoing curiosity to explore new innovative technologies, and report on trends in "green" industries.