Is Urban Outfitters Ethical, Sustainable, or Fast Fashion?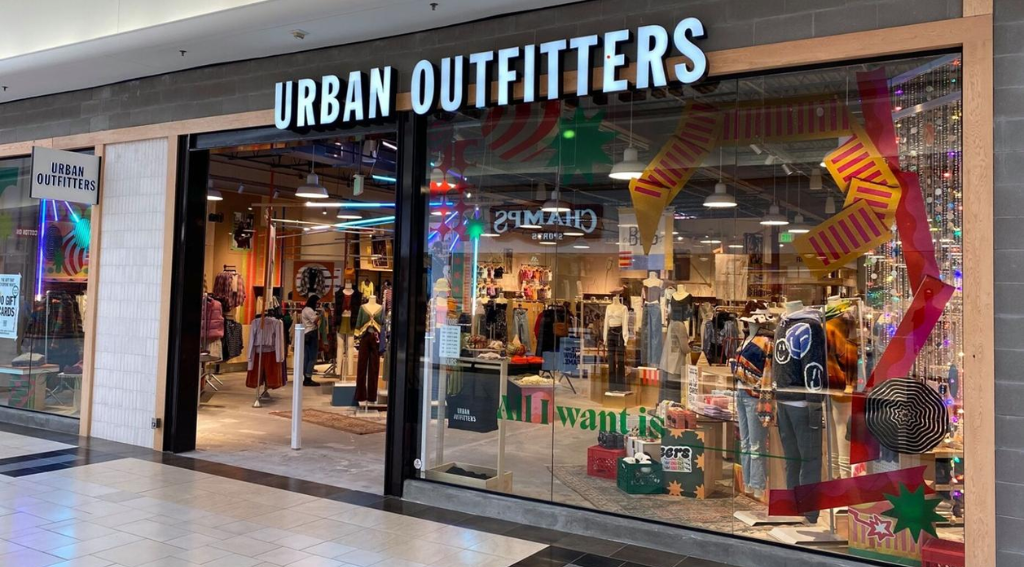 If you are wondering "Is Urban Outfitters ethical?" or, "Is Urban Outfitters fast fashion", we've got you covered. For this brand analysis, we decided to shed light on the affordable clothing that so many young, trend-loving shoppers swear by since the 70s. 
It all began in 1970 with a small store in Philadelphia that sold bohemian clothing and accessories. Free-spirited, comfy, and, most importantly, affordable, the company quickly gained the trust of most fashion-savvy connoisseurs. bell bottom pants, frayed jeans, midi skirts, maxi dresses, tie-dye, peasant blouses, and ponchos – and the soon-to-be fashion giant certainly delivered! In the 1990s, Urban Outfitters acquired several other retail brands, including Anthropologie and Free People. Over the years, Urban Outfitters has opened over 200 stores in various locations throughout the United States, Canada, Europe, and Asia. 
And of course, we can't talk about Urban Outfitters without mentioning their social media presence. With over 10 million followers on Instagram, they're basically the Kim Kardashian of the retail world – always on trend and always posting selfies (of their clothes, of course). Despite its success, however, Urban Outfitters has faced criticism over the years for some of its marketing tactics, social impact, and product offerings.\
So, where are Urban Outfitters clothes made? How can they justify the low price tags? After all, is Urban Outfitters bad for the environment and all its inhabitants? We'll break it down for you
Is Urban Outfitters ethical or fast fashion?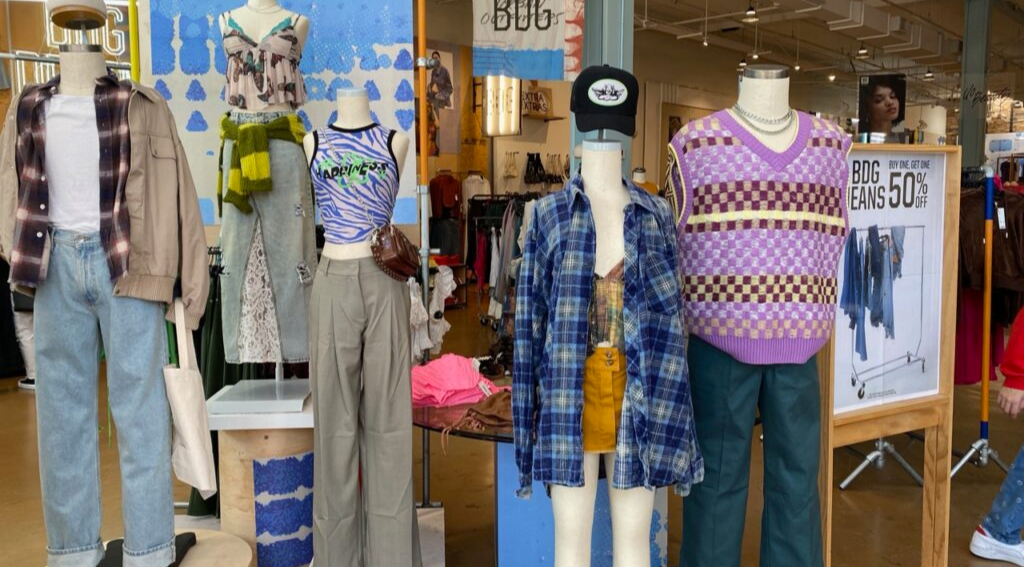 Urban Outfitters is a fast fashion brand.
Much like Asos and H&M, their goal is to produce and sell clothes quickly and cheaply in response to the latest trends. One of the ways Urban Outfitters achieves this is through its use of offshore manufacturing in countries such as China and Bangladesh, where labor costs are low. By outsourcing its manufacturing, Urban Outfitters is able to produce clothing quickly and at a lower cost.
Additionally, Urban Outfitters produces large quantities of clothing and accessories, often in limited editions or small batches, which creates a sense of scarcity and urgency among consumers. So to put it simply, the Urban Outfitters fast fashion approach to production allows the company to respond quickly to changing fashion trends and offer new products to customers on a regular basis.
It's no secret that the fashion industry is one of the largest polluters in the world, with the production of clothing contributing to greenhouse gas emissions, water pollution, and textile waste. The use of synthetic fibers, such as polyester and nylon, also contributes to the problem, as these materials are not biodegradable and can take hundreds of years to break down.
Plus, The pressure to produce clothing quickly and cheaply can also lead to worker exploitation and abuse. In other words the answer to the question "Is Urban Outfitters ethical" is, sadly, no.
Urban Outfitters fast fashion labor conditions
Urban Outfitters has faced much criticism for its labor conditions, including low wages and poor working conditions in factories overseas. In 2020, the brand was accused of canceling orders and refusing to pay suppliers during the COVID-19 pandemic, leaving factory workers without income or job security. On top of that, the company has also been accused repeatedly of using prison labor to produce its products.
Even though the brand briefly outlines some of its labor policies In its response to the California Transparency in Supply Chains Act, there is no actual evidence to support these claims. 
Urban Outfitters child labor
In 2008, Urban Outfitters was one of several companies accused of using child labor in factories in India. The company denied the allegations but later admitted that it had used a subcontractor who employed children.
Sweatshops 
In 2011, Urban Outfitters was accused of using a factory in Bangladesh that paid workers just $0.21 per hour. The factory was also accused of unsafe working conditions, such as overcrowded buildings, inadequate fire safety measures, and lack of proper ventilation.
Labor violations
In 2015, the US Department of Labor accused Urban Outfitters of violating labor laws in its Pennsylvania warehouse, including failure to pay workers for all hours worked and failure to provide a safe working environment.
Supply chain transparency
Last but not least, Urban Outfitters has also faced criticism for lack of transparency in its supply chain. In 2015, the company was ranked last in a survey of 72 major apparel companies for transparency in its supply chain. 
The company has taken some steps to address these labor concerns, such as joining the Better Cotton Initiative, which aims to improve the sustainability of cotton production, and signing the Bangladesh Accord on Fire and Building Safety, which commits companies to improve safety standards in Bangladesh factories. However, many advocacy groups have called for more action to improve conditions for workers in its supply chain.
Is Urban Outfitters bad for the environment?
Suprising-to-no-one, like many fast fashion brands, Urban Outfitters has a significant environmental impact due to its manufacturing processes and the materials used to create its products.
Production process
Urban Outfitters uses resource-intensive production processes that contribute to pollution and waste. For example, to create those photo-worthy 'fits textile production involves the use of large amounts of water and energy, as well as chemicals that can be harmful to the environment. To put this into perspective, the fashion industry uses nearly 700 gallons of water to produce one 1 cotton shirt. Let's not forget that residual dye is often outsourced into clean water resources like streams or rivers as well.
Textile waste
Clothing is one of the fastest-growing sources of waste in the world, and much of it ends up in landfills. Urban Outfitters contributes to this problem by producing large volumes of clothing that are quickly discarded by consumers. After all, that's the whole point of fast fashion, isn't it? Up to 100 billion garments are produced by the fashion industry every year. And each year, as much as 92 million tons of clothing end up in landfills. That's A LOT of waste if you ask me.
Supply chain
Urban Outfitters sources its materials from around the world, which involves transportation emissions and contributes to deforestation and other environmental issues. Regular cotton, polyester, rayon, and fleece are only a few of their most-used materials.
Overconsumption 
Urban Outfitters encourages overconsumption by promoting fast fashion trends and offering low-cost clothing options. This leads to a culture of disposability, where clothes are worn only a few times before being discarded.
Does Urban Outfitters use animal products?
Yes, Urban Outfitters uses animal products. While it does not use fur, down, angora, or exotic animal skin, the brand sells leather shoes, bags, and accessories. The company also sells wool sweaters and other clothing items made from wool. Additionally, some of Urban Outfitters' clothing items are made from silk, which is produced by silkworms.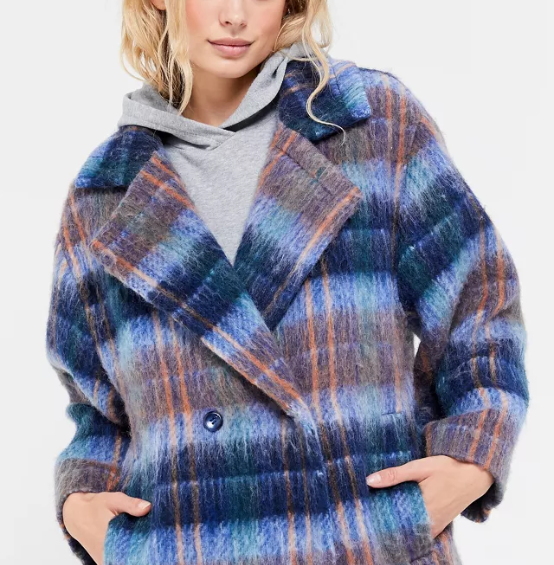 Urban Outfitters controversies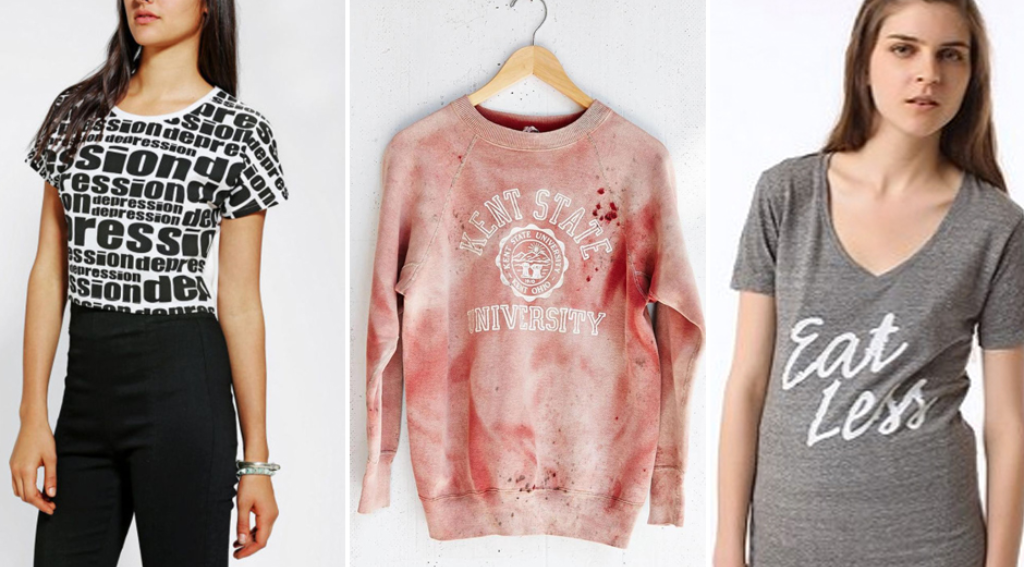 Urban Outfitters has faced several controversies over the years related to its advertising, product designs, and business practices.
Cultural appropriation
Urban Outfitters has been criticized for appropriating cultural designs and symbols in its products. For example, in 2012, the company was criticized for selling a line of Navajo-inspired clothing and accessories, which led to a legal dispute with the Navajo Nation. In 2015, the company faced backlash for selling a tapestry that resembled a Nazi concentration camp uniform.
Offensive merchandise
Urban Outfitters has also faced a huge backlash for selling products that are considered offensive or insensitive. More precisely, in 2010, the company came under fire for selling a T-shirt with the word "depression" written on it in a style that resembled the logo of the band Joy Division, whose lead singer had died by suicide. In 2014, the company was criticized for selling a sweatshirt with the words "Kent State" written on it in red, which many people felt was a reference to the 1970 Kent State shootings.
CEO
Urban Outfitters has come under for issues related to the behavior of its CEO, Richard Hayne. In 2016, Hayne was criticized for making a political donation to a candidate who opposed same-sex marriage, which led to calls for a boycott of the company. In 2020, Hayne was criticized for his handling of the COVID-19 pandemic, including his decision to keep stores open and not offer paid sick leave to employees. 
These controversies have led to calls for boycotts and negative publicity for the company.
Urban Outfitters sustainability initiatives
During the last few years, Urban Outfitters has taken several sustainability initiatives to address its environmental impact and promote more responsible and ethical practices in the fashion industry. Like many fast fashion companies that adopted the oh-too-familiar greenwashing strategy, Urban Outfitters increased its use of sustainable materials in its products, such as organic cotton, recycled polyester, and TENCEL Lyocell.  
 Also, Urban Outfitters has implemented energy and water conservation measures in its stores and warehouses, such as using LED lighting, low-flow toilets, and high-efficiency HVAC systems.
Urban Outfitters has partnered with the non-profit organization I:CO to offer a recycling program for clothing and textiles. Customers can drop off used clothing, shoes, and accessories at participating Urban Outfitters stores, and the items are then recycled or repurposed. 
While Urban Outfitters still has room for improvement in terms of its sustainability practices, the company's efforts are a step in the right direction towards a more responsible and ethical fashion industry. Unfortunately, the company's fast fashion business model remains a significant contributor to environmental issues, and it has faced criticism from environmental groups for its lack of action to address the issue.
But luckily for us, there is an array of sustainable alternatives to Urban Outfitters in 2023.
 Sustainable Alternatives to Urban Outfitters for ethical fashion
1. Afends
Price: From $45
Sustainable Materials: Hemp, Organic Cotton Jersey
Afends, a beloved sustainable fashion brand from Byron Bay, takes pride in its responsibility and leadership in the realm of hemp fashion. By drawing inspiration from the natural world, urban streetwear, and surfing culture, Afends aims to promote sustainable fashion through innovative techniques, proactive measures, and positive change.
What's more, as advocates for hemp production, they have invested in a 100-acre farmland known as Sleepy Hollow to cultivate their own hemp crops and ignite a revolution in the use of this versatile plant. On their virtual shelves, you can find an array of modern closet staples in classic neutral tones and vivid hues that promise to remain in your wardrobe for years.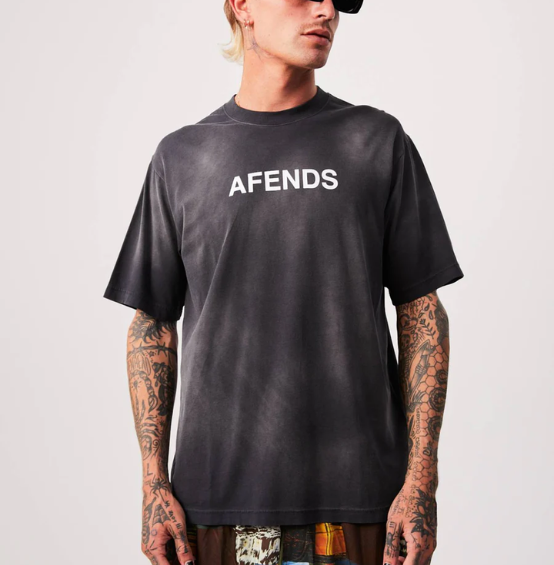 2. Known Supply
Price: From $38
Sustainable Materials: Organic cotton
The Fair Trade Certified ethical fashion brand Known Supply has a strong commitment to transparency and responsible sourcing. First and foremost, the company allows customers to trace their clothing back to the person who made it, providing information on the artisans and factories involved in the production process. Their material of choice?GOTS-certified cotton!
Secondly, Known Supply also partners with non-profit organizations to support social and environmental causes, such as providing clean water and education to underserved communities. Fairly made, sustainable, and timeless, what more do we need?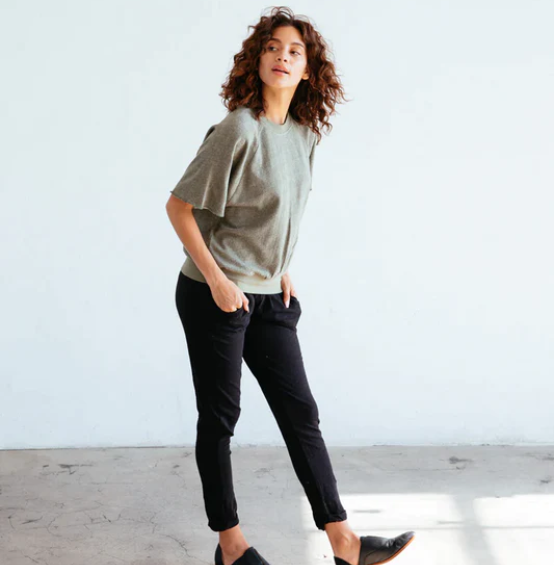 3. Seneca 
Price: From $168
Sustainable Materials: FSC (Forest Stewardship Council) certified yarns
Seneca is a raved-about sustainable brand from New York. The company is on a mission to create fashionable, responsible, and innovative menswear that is well-suited to the modern world. Seneca offers a wide range of clothing that is highly versatile, making it suitable for a variety of occasions. The brand's designs combine comfort and softness with smart refinement and are designed to last a long time and remain a core part of your wardrobe.
Additionally, Seneca's progressive design elements are paired with specially sourced fabrics from Italy, and its clothing is ethically produced in New York and Portugal.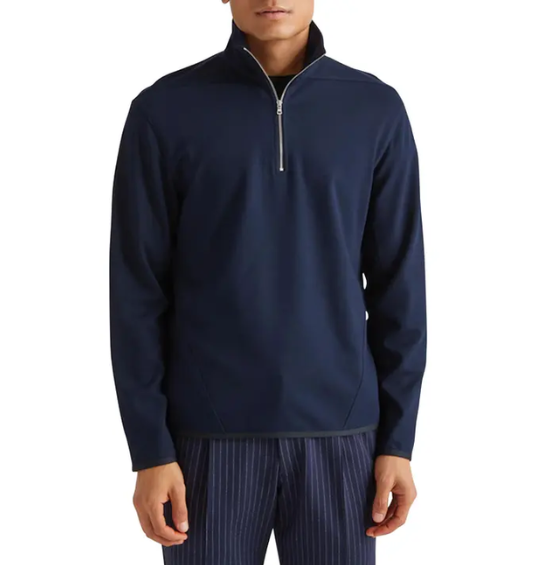 Wrapping up: Is H&M ethical or fast fashion?
In conclusion, it's clear that H&M operates as a fast fashion brand. While H&M's progress towards sustainability is promising, it's important to continue monitoring the company's practices and holding it accountable for its impact on workers, communities, and the environment. Consumers can also make a difference by choosing to support brands that prioritize sustainability and ethical practices, and by making conscious and responsible purchasing decisions.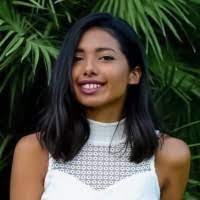 About Author
Konstantina Antoniadou
Freelance sustainability and fashion writer with an ongoing curiosity to explore new innovative technologies, and report on trends in "green" industries.