Is ASOS Ethical, Sustainable, or Fast Fashion?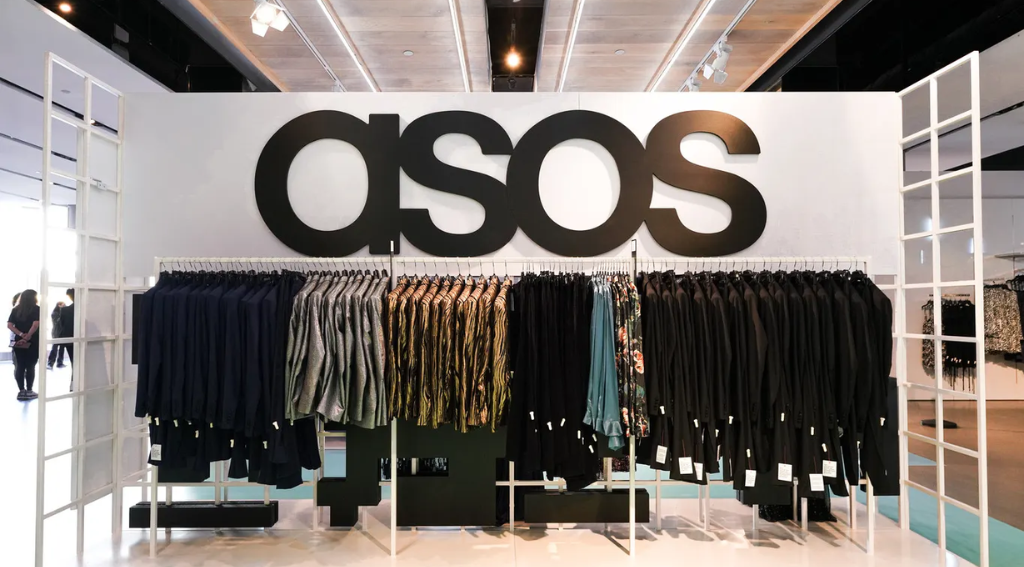 Asos is one of the biggest fast fashion companies of 2023. By why? What are the ethical standards? Is Asos bad for the environment? Or, is it at least a good brand? Here's everything you need to know about the UK-based online fashion and cosmetic retailer. 
Is ASOS fast fashion? 
Much like Zara, ASOS has been having a huge moment on social media. The widely-popular fast fashion brand offers a huge range of products that runs the gamut from men's formal and casual staples to women's shoes, eveningwear, and loungewear in every color, size, and aesthetic imaginable. They even have a beauty and lifestyle department. Currently, the fast fashion brand Asos touts that they have over 40,000 items on display. Now, if you segment down to men's shoes alone, you have 2,532 + options! 
In fact, it is reported to have an incredible 26.4 million active ASOS customers worldwide. With more than 850 different brands proudly sitting on their virtual shelves, and ASOS's private range gaining momentum now more than ever, should we really ditch the convenience of getting your shopping fix for an all-inclusive destination? 
The sustainability issues of Asos are many –including questionable labor policies and production processes that have a huge impact on our environment and the people in its supply chain.  
Undeniably, the online retailer is built a successful business model. But is Asos' business plan a sustainable one? How ethical is ASOS at the end of the day?
How sustainable or ethical is ASOS in 2023?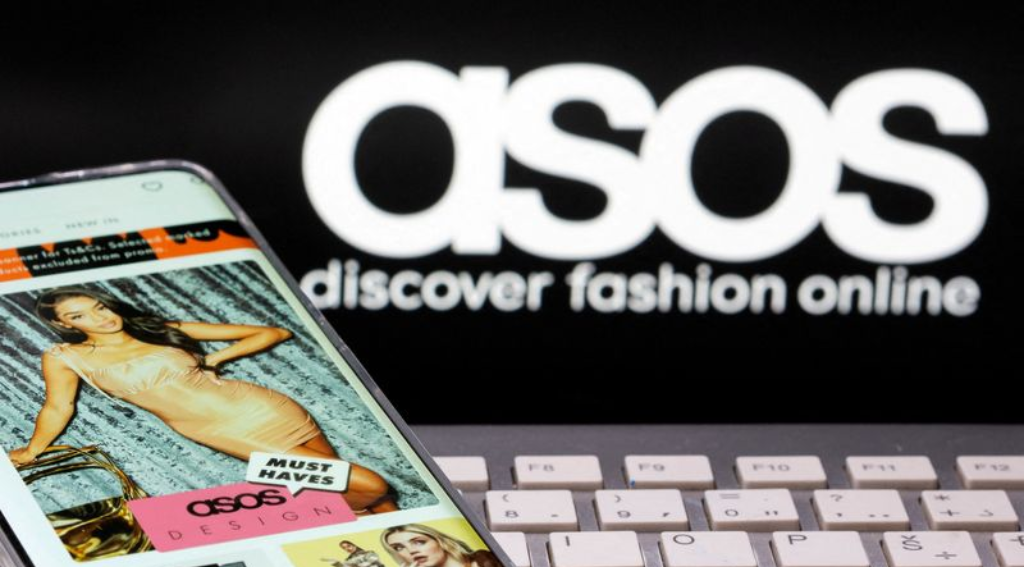 The fast fashion brand has been vocal about the inclusivity and sustainability values at the forefront of its agenda since 2010. Yes, not many actions were taken to ensure the aforementioned targets.
Inclusivity & equity
Granted, almost 3,000 plus-size clothing pieces are available on ASOS, with the largest sizes falling between US sizes 22 and 26 for women and 2XL and 4XL for men. Given the the importance of size diversity in the fashion sphere, it's encouraging to see ASOS provide some expanded sizing, particularly for the more difficult-to-find male styles.
Aiming to achieve 50% female and over 15% minority participation throughout their combined leadership team by 2023, and at every leadership level by 2030, ASOS has inclusiveness programs and targets inside its corporate headquarters.
Projects
Thus far, Assos successfully manage to convert its cut-offs into sanitary pads for women in Africa and took part in a second partnership with the LGBTQ+ organization GLAAD. Alsos also invited Paralympian Chloe Ball-Hopkins to its design team for a unique initiative. With regard to the latter, it vowed to forbid the sale of mohair, silk, cashmere, and feathers across the board and introduced a training program for sustainable fashion. 
Sustainability Iniviatives
The corporation has publicly stated its intention to become a net zero emissions company by 2030, but there is no proof that it has established an exact goal. What's more, Asos is starting to consider opting for more fair trade-certified textiles and more sustainable production methods. Its objective is to reduce landfill trash by 50% by 2025 –according to the brand's reports & policies. Lastly, they seemingly want to start using 100% sustainable or recycled packaging by 2025 on top of reinforcing their Circularity strategy by 2030.
Although the ASOS clothing line includes certain environmentally friendly materials, there is no proof that it minimizes textile waste during production. There is also  little indication that ASOS uses water conservation measures throughout the majority of its supply chain.
Indeed, all of these promises are headline-worthy, but are they also sleazy tactics to appear more "woke" and sustainable? 
Especially when the fast fashion brand refuses to share any information about the actual conditions of the factories they are producing their clothes, how the workers are treated, or any details on their supply chain. Cheap prices and the rapid trend cycle leaves no room for ethical manufacturing, after all.
The fast fashion labor conditions at ASOS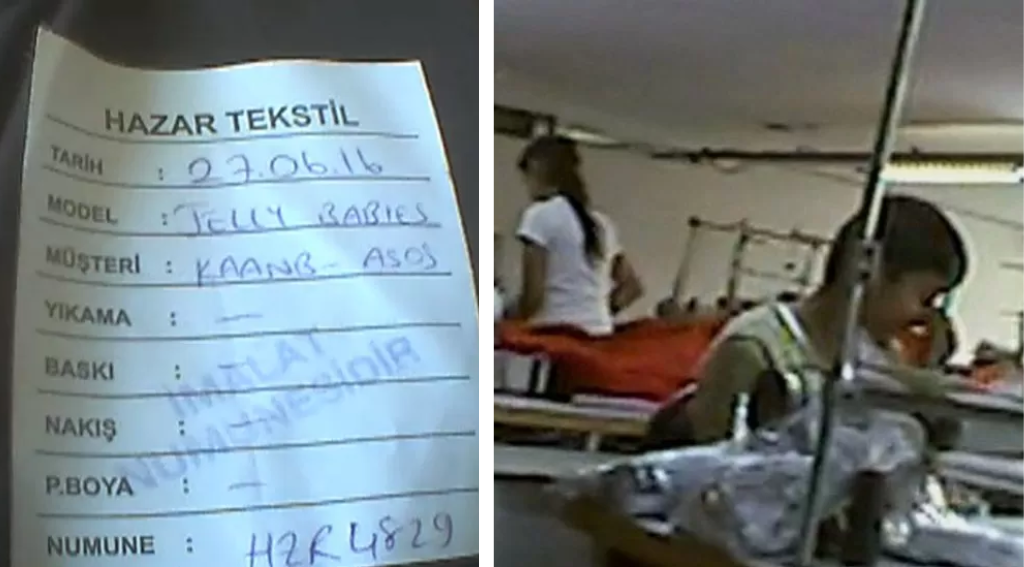 So is Asos ethical when it comes to labor conditions? Unfortunately, almost none of its supply chain is verified by labor standards that guarantee worker health and safety, livable wages, or other labor rights. In other words, this is the "winning" formula of slave labor and most fast fashion companies like SHEIN and Zara do this! 
During a BBC investigation, child refugees in Turkey were found making clothes for UK shops –including Asos. According to the report, Asos accepts its clothes were made in the factory, but says it is not an approved factory. The company has since inspected and found 11 Syrian adults and three Syrian children under 16 at work.
It's a fantastic start that ASOS has mapped its Tier 1, 2, and 3 suppliers because transparency is a prerequisite for ethics. But although they proudly display an interactive supply chain map on their website, the link doesn't really lead to any maps, thus it seems like the transparency stops there.
 ASOS releases a comprehensive list of suppliers involved in the final stage of manufacturing, some details on the second stage of production, as well as a few policies to shield its supply chain's vendors and workers from the effects of COVID-19.
The company announces only a handful of details on its supplier rules, audits, and corrective action procedures. Usually, reports should include details about forced labor, gender equality, or freedom of association. Something that ASOS fails to do repeatedly. The most troubling aspect, however, is that despite having the means to do so, we could find no proof that it guarantees that a livable wage is paid across its supply chain.
The environmental issues of ASOS: chemicals & water usage
As of right now, ASOS is not engaged in any form of intersectional environmentalism, which is an admission that the fabric and chemical waste they produce has an impact on the neighborhoods and residents around their production facilities. Environmental sustainability which is intersectional is crucial to take into account since it demonstrates that a company cares not just about the environment but also about the community and its employees. Who will care if we improve the earth if there are no people left?
Both the amount of water used at their manufacturing facilities and the amount of CO2 they produce are not made public by ASOS. Moreover, they don't demonstrate that they have any intentions to attempt and cut back on their water usage, enforce wastewater regulations, or control their emissions.
Let's not forget that the fashion industry is responsible for 10% of global emissions – and the fast fashion brand Asos is definitely a part of this statistic. They don't have a strategy to get rid of dangerous chemicals, build a closed-loop supply chain, decrease waste, safeguard the welfare of their raw material suppliers, or utilize textiles manufactured from sustainably produced raw materials (in more than 50% of their collections).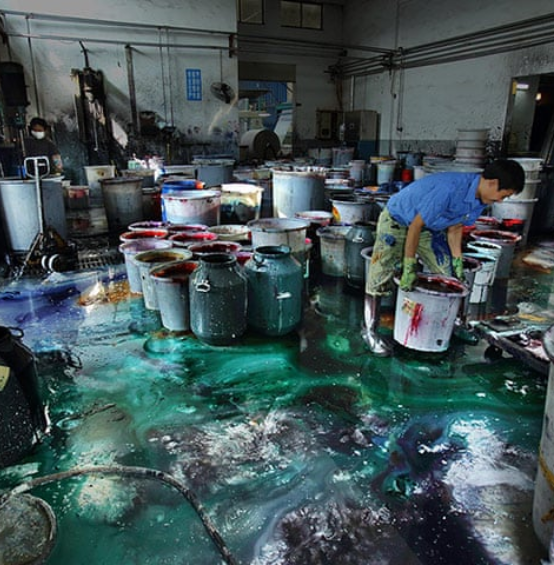 How ethical & sustainable is ASOS' fabric choice?
So how ethical and sustainable is ASOS when it comes to the fabrics they use? 
The "Responsible Edit" line, which ASOS debuted in 2010, features a range of apparel, accessories, and beauty goods that are promoted for having a minimal impact on the environment. Around a quarter of this collection is made up of ASOS private label clothes, which uses textiles like Tencel and is produced in Kenya with fair labor partners.
From the outside, it may seem like a great initiative. However, this range alone is undoubtedly inadequate for a business of this size. It's an indication that the business is reacting to rising consumer demand for ethical products. The rest of the Asos product line is not protected by robust regulations that aim to lessen the impact of the production phases, therefore this assortment only represents a small portion of the total goods produced by Asos. Major brands' "eco collections" are frequently indicators of greenwashing.
Asos claims to prioritize environmental sustainability. Although not as ethical and sustainable as GOTS-certified organic cotton, the company is actively moving toward adopting BCI cotton, which is a step in the right direction.
At least, finally, they have outlawed any items produced by animals. Cashmere, wool, feathers, silk, and leather are no longer used in manufacture as of 2019.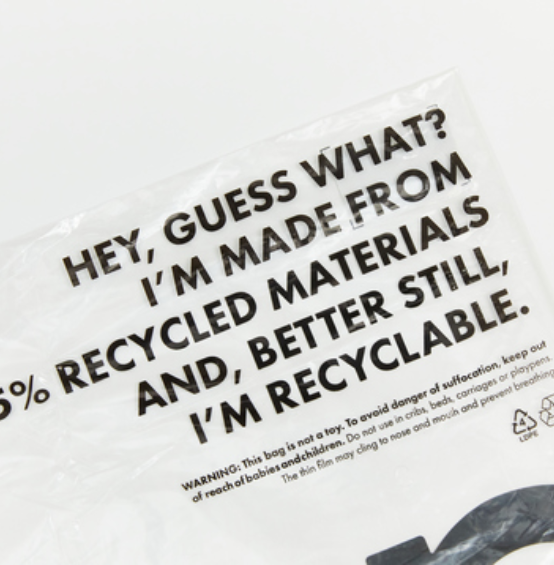 So is ASOS fast fashion, ethical or sustainable? 
Unfortunately no. There is not enough evidence to support their sustainability claims or ensure that their workers are treated fairly. The fast fashion brand doesn't have any measures in place to ensure that wastewater and chemicals are disposed of correctly. Despite their initiatives, Asos has still a long way to go. But luckily for us, there is an array of sustainable alternatives to Asos in 2023.
Ethical Alternatives To ASOS
1. Asket
Price:  $45-$260
Sustainable Materials: 100% organic cotton, Tencel, Recycled Polyester, and cashmere
Asket's line of sustainable men's clothes includes a variety of high-quality ethical dress shirts in addition to denim, chinos, sweaters, and t-shirts.
Their fair trade-certified manufacturers use 100% organic cotton to make their organic essentials, and the supply chain is closely watched to ensure total transparency.
Your brand-new ethical men's apparel also includes an Impact Receipt that includes information on its price, traceability, CO2 emissions, and other factors like where it was made, colored, and milled.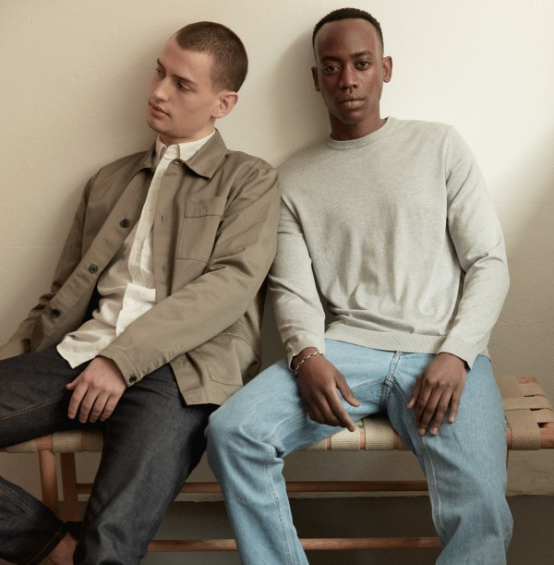 2.Warp + Weft
Price: $78 – $545
Sustainable Materials: Recycled Polyester, Recycled Down, Alpaca Wool, Organic Cotton, PFC-free DWR, Merino Wool, Hemp, Tencel, Micromodal
Warp & Weft specializes in producing eco-friendly, high-quality denim that can rival Asos' lineup with ease. Warp jeans use less than 10 gallons of water compared to conventional jeans' 1500 gallons, and the water they do use is recycled. They provide nearly all styles of pants, including straight, chino, corduroy, joggers, and more. Their quality denim is handcrafted using moral methods. They purchase fine fabrics, and then they produce the denim themselves. Here, we're bringing up one of the notable ethical apparel companies.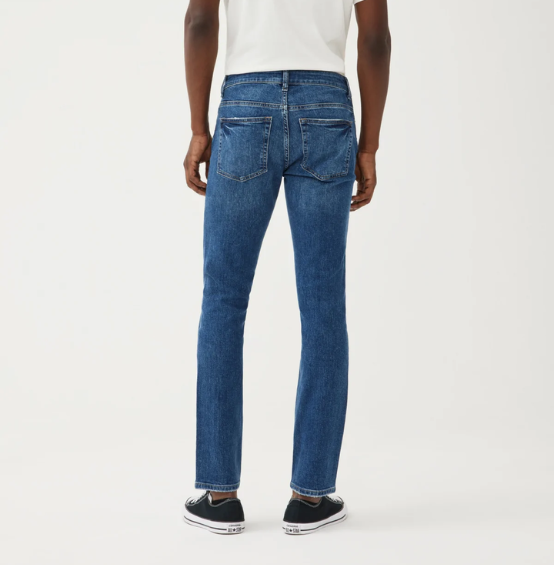 3.Everlane
Price: $14-$228
Sustainable Materials: Organic Cotton, Alpaca Wool, Econyl, Reused Wool, Recycled Polyester, and Nylon, Organic Cotton, Recycled Poly & more
Everlane is known for producing apparel that's equal parts stylish and sustainable, adhering to the highest ethical standards. They solely use the highest-quality fabrics, and their products are made to last. The company aims to help us build a long-lasting capsule wardrobe, and thus they don't focus on trends. From sweaters, shirts, and polos, to bottoms and outerwear, this company has all our needs covered.
 Conclusion: Is ASOS Fast Fashion, Ethical, Or Sustainable?
Asos is unquestionably a fast fashion company. While Asos has some sustainability goals, they are quite generic and don't yet demonstrate any real social responsibility with enough evidence to back up their claims.
At the end of the day, fast fashion brand makes a significant effort to appear more ethical than they actually are. If you are looking for sustainable alternatives to Asos, there are luckily many options available at an array of different price ranges!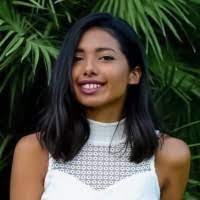 About Author
Konstantina Antoniadou
Freelance sustainability and fashion writer with an ongoing curiosity to explore new innovative technologies, and report on trends in "green" industries.