Top 13 Bamboo Clothing Brands You Probably Never Heard Of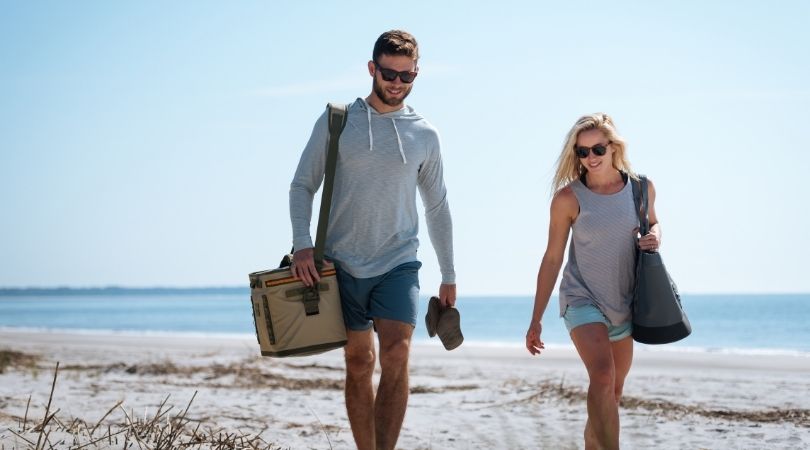 Help sustain our world and look stylish! These are the top bamboo clothing brands creating organic apparel you'll love wearing every day.
In 2020, we are at a crossroads where major alterations must happen in order to reverse the damage to our lovely planet. Major fashion manufacturers are beginning to use eco-friendly, sustainable materials for their clothing lines.
One of the up and coming options is Bamboo. Not only does it grow quickly but it is durable and if processed correctly, will not leave a lasting imprint on the environment.
If you have never considered bamboo for your clothing, you are not alone. While cotton has been the major resource for fashion production it uses large quantities of water and requires plenty of manpower for harvesting. Bamboo fashion is one of the latest trends for companies serious about helping our environment.
Unsure where to get some trendy, bamboo clothing brands? Then keep reading to learn more.
Best Bamboo Clothing Brands For 2022 & Beyond
1. Free Fly
Price Range: $25 – $70
Sustainable Materials: Bamboo, Synthetic, Cotton
Free Fly was created by a family that was obsessed with the outdoors. They were passionate about finding a shirt that was perfect to wear from sun up to sun down. The problem was they couldn't find a shirt that was sustainably sourced and didn't feel like plastic. Together, they quit their jobs and created their own performance apparel company.
Free fly offers all types of performance products from t-shirts, sun shirts, dresses, hoodies, hats and more! Their gear is affordable, ranging anywhere from $25-$90.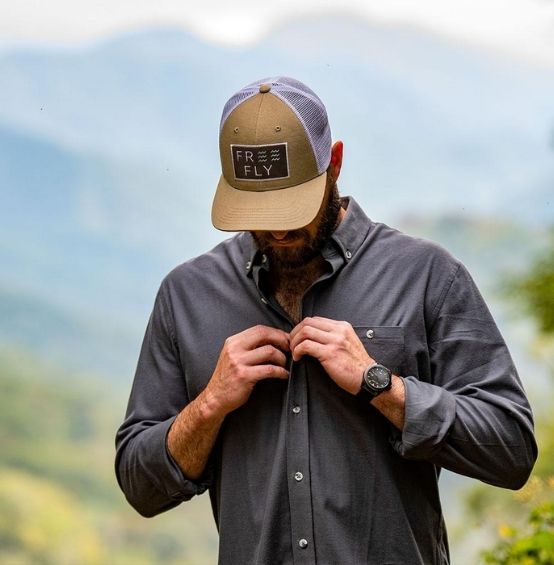 2. NxtSTOP
Price: $40
Sustainable Materials: Viscose from bamboo
NxtSTOP bamboo clothing basics are not only utterly soft, versatile, and stylish, but also odor resistant and wrinkle resistant thanks to the Travleisure® construction.
You can find relaxed crew neck t-shirts in black and white for all-day comfort because each style was designed with our traveling demands in mind. On top of that, the tees come with left and right side slits to reduce bunching while seated.
The brand works solely with ethical factories that commit to utilizing methods that reduce energy and water waste. Every order is shipped in environmentally friendly packaging and thus fur, they have planted 4392 trees worldwide via their Noissue's Eco-Packaging Alliance.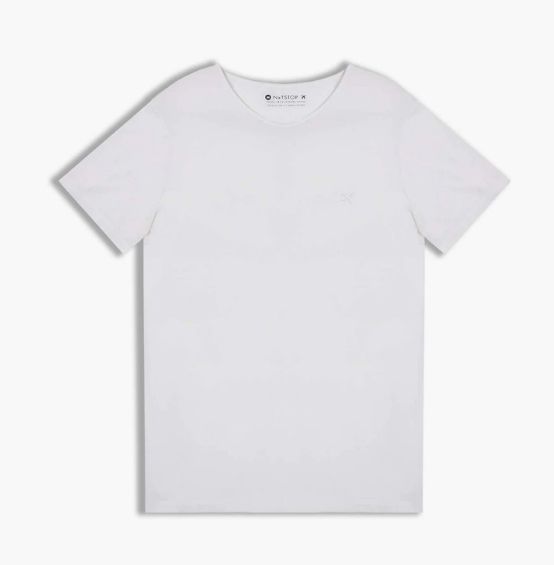 3. Cariuma
Price Range: $70 – $100
Sustainable Materials: Recycled PET, Bluesign-certified chemicals to dye materials, Recyclable packaging, Mamona Oil, Cork, Organic Cotton, Sugarcane, Rubber, Bamboo
Cariuma is a Brazilian brand with a mission to create sustainable, comfortable, and timeless sneakers. Their co-founders were so passionate about this mission, they left their corporate jobs in the hope of building a company that would serve the people and the planet. We think they are doing a pretty great job!
They are actively taking a stand against fast fashion and reinventing the sneaker game. They do this by designing timeless silhouettes for their sneakers and using raw materials that yield to a smaller carbon footprint. They even use recycled and recyclable packaging for your new shoes' journey to your front door!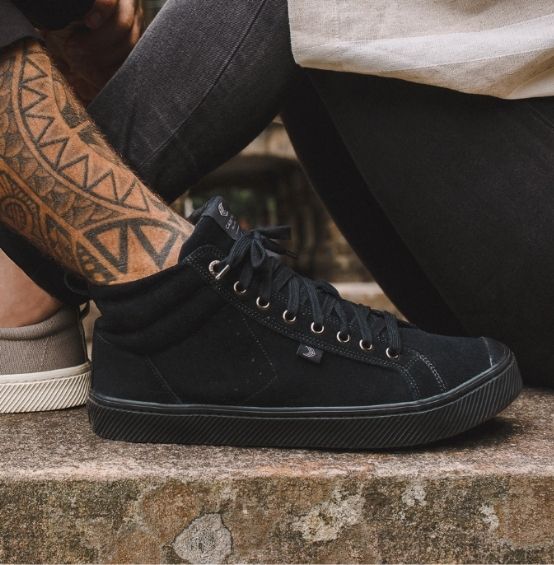 4. Tasc Performance
Price Range:  $30 – $100 Sustainable Materials: Bamboo, Bamboo Performance Technology
Tasc Performance is a family owned performance apparel brand passionate about using natural materials rather than chemically derived materials. Tasc spent years researching to find just the right materials and finally ended up creating their own material called BamCo. Using bamboo, they created a fabric that has zero chemical enhancements and has a feel thats even better than cotton!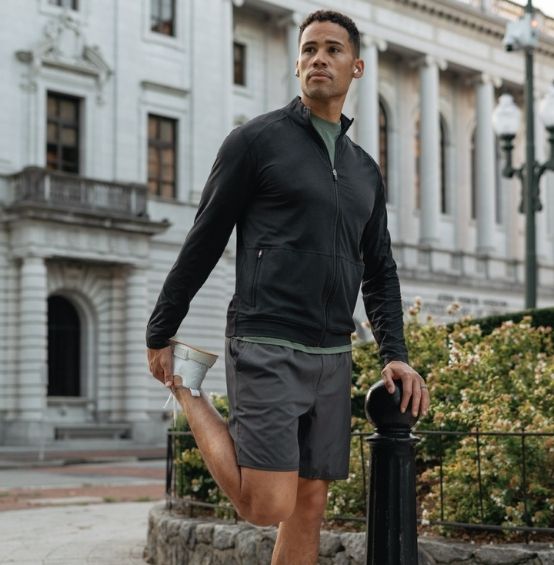 5. Onno
Price Range: $30 – $50
Sustainable Materials: Bamboo, Hemp, Pima Cotton
We love the good Onno is putting into the world! They only work with small, family-owned factories in India and China. They also create intimate relationships with these factories and put full transparency on their website so you can trace back where your clothes are made and read about the factories!
Onno makes amazing basic bamboo t-shirts and long sleeve shirts. These shirts are silky, lightweight, and built to move with you. We can guarantee these are comfy AF and will become a front runner in your weekly rotation.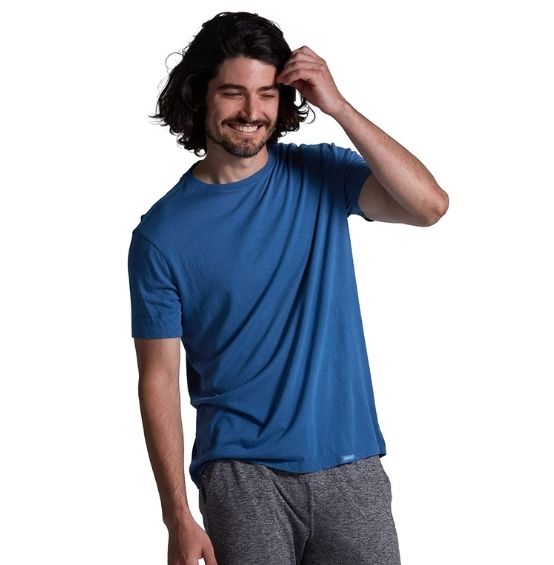 6. Cariloha
Price Range: $30 – $90
Sustainable Materials: Bamboo
Cariloha does it all from bedding, apparel, active wear, bath goods and more! This company is passionate about giving the consumer exactly what they are looking for. They set themselves apart by being the only multi-showroom retailer with entire collection of products made of viscose from bamboo.
Cariloha states, they are driven by comfort, health and eco-conscious lifestyle.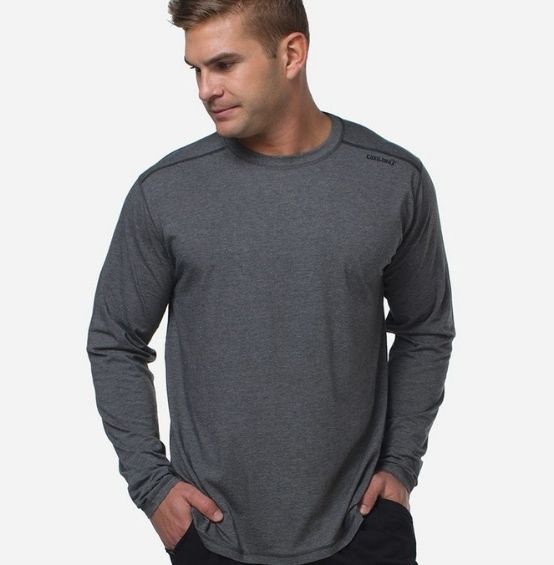 7. LNBF (Leave Nothing But Footprints)
Price Range:  $30 – $120
Sustainable Materials: Organic bamboo, organic cotton, and Tencel. Non-toxic Oeko-Tex 100 certified dyes that are free of heavy metals and allergens
LNBF, based in Toronto, Ontario, Canada and founded by people passionate about making soft apparel while adhering to the need to preserve nature.
They manufacture their items using bamboo and organic cotton viscose. The mills used to make those fabrics OEKO-TEX® 100-certified which use fewer chemicals and water.
Product Range: Women's tops, bottoms, dresses, sweaters, and loungewear.
Men's t-shirts and loungewear are also sold.
If you wish to do your part and cut down on your footprints consider shopping at LNBF and be ready to spend between $17.00-95.99.
8. Thought
Price Range: $30 – $100
Sustainable Materials: Organic Cotton, Bamboo, Hemp, Tencel, Modal, Wool, Recycled Polyester
Thought, in London and produces Bamboo clothing for men and women. Their apparel is colorful and fun. It also appears soft to the touch due to the use of breathable bamboo and organic cotton.
Luckily you can search their website to locate their breathable bamboo items.
Product Range: Men's socks and underwear
Women's tops, bottoms, dresses, scarves, socks, tights, and underwear
While their men's section needs more bamboo products the prices aren't bad. Be prepared to cash out at $5.95-$59.00 per item depending on what you buy. But be sure to convert to U.S. dollars if you don't live in the U.K.
The experts at Cuts do extensive research on finding the perfect shirt cut for every male body type. And they offer a variety of hem-types so you can wear your shirt tucked or untucked, whatever you prefer.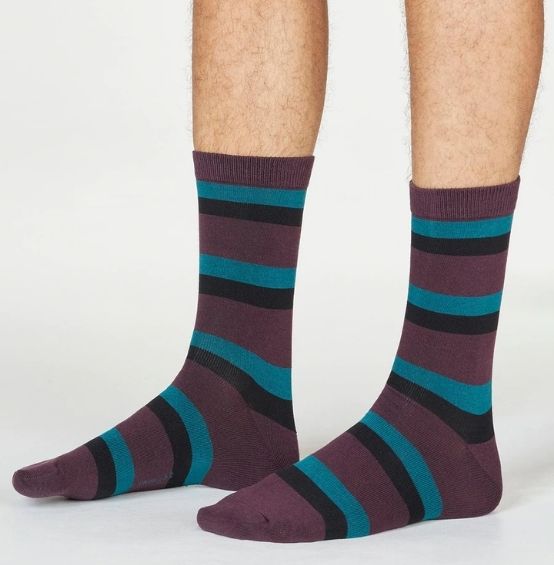 9. Boody Eco Wear
Price Range:$15 – $40
Sustainable Materials: Bamboo fibers
Boody started in 2011 in Sydney, Australia. They are a brand that focuses on the essentials. Socks, underwear, bras, undershirts, accessories, and even baby clothes. Their minimalistic brand is adamant on complete transparency of their supply chain from start to finish.
From the bamboo crop to the consumers hands, they are passionate about reducing the negative impact on the world and helping their consumers live a more sustainable lifestyle. Their focus is the health conscious consumer that appreciates affordable luxury.
Boody products range anywhere from $10-$70 and can be found worldwide!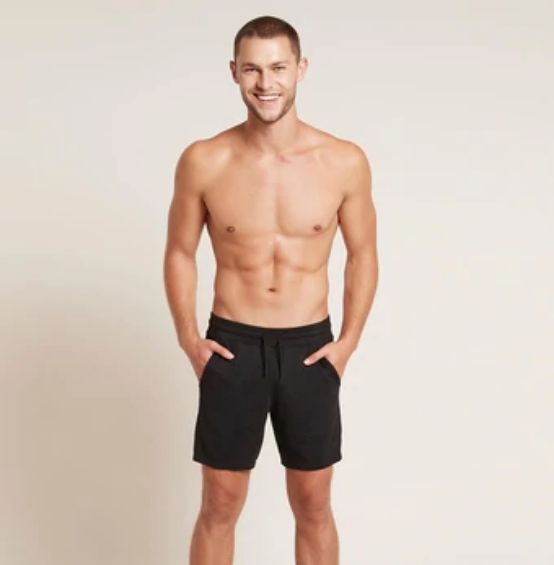 10. BAM
Price Range: $20 – $100
Sustainable Materials: Bamboo
BAM makes all of their clothing from bamboo, using different variations of the fabric. They know that bamboo is way more sustainable than any other plant. Further, they strive to be sustainable and ethical in every step of the supply chain. From the bamboo to the people, to the practices, they do everything the right way, not the easy way.
You can find everything at BAM from bamboo t-shirts, shorts, hoodies, base-layers, and more. Their innovation of all their different fabrics is really admirable. They have created jerseys, lightweight, cling-free, silky, and soft. Basically anything you're looking for, they have! BAM is a no-brainer, we love this brand!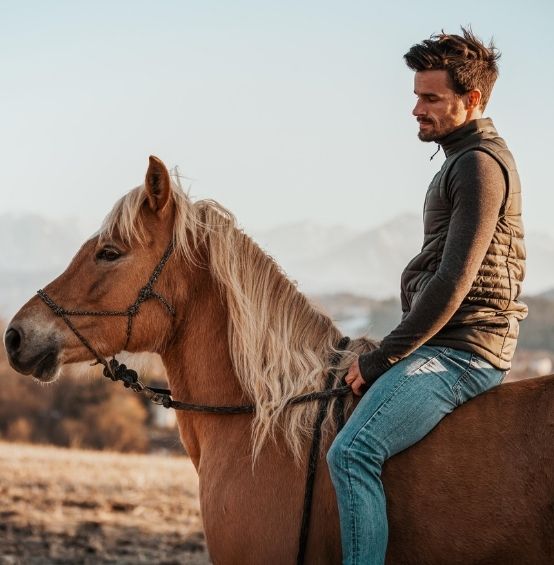 11. Spun Bamboo
Price Range: $28.99-$65.99
Sustainable Materials:  Viscose from bamboo and certified organic cotton
As the name suggests, Spun Bamboo is one of the top sustainable bamboo clothing brands that leverage the amazing properties of this fast-growing natural-organic resource.
Their eco-conscious collection includes their signature, straight-cut bamboo crew-neck t-shirts (available in 18 colors), comfy long sleeve options, hoodies as well as underwear, socks, and even face masks.
Each style features a blend of Viscose from bamboo and certified organic cotton – so durability and quality it's pretty much guaranteed.
What's even more amazing? Bamboo is proven to cut 98% of harmful UV rays while also possessing anti-static and thermal-regulating properties. No wonder why it's one of the most beloved fibers.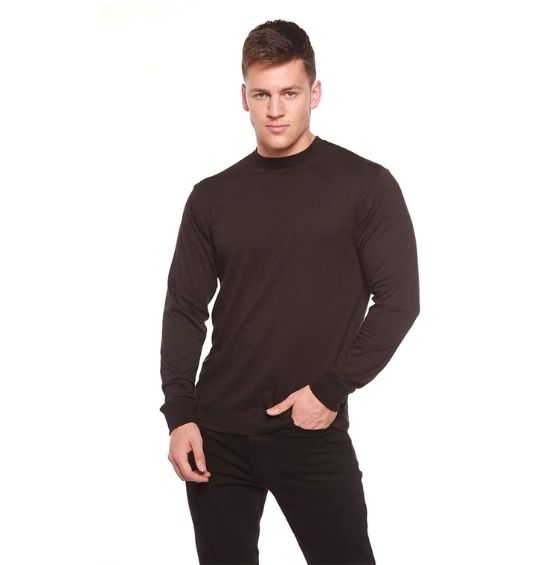 12. Ettitude
Price Range: $56-$68
Sustainable Materials:  CleanBamboo fabric
There are many great reasons why Ettitude is known as one of the best bamboo clothing brands for men who value comfort and sustainability above everything else.
Their range of silky-smooth men's sleepwear is not only breathable, moisture-wicking, and hypoallergenic but also relatively affordable compared to other sateen PJs. Whether you need a pair of sleep-approved pants, shorts, an ultra-soft shirt, or a robe, they've got you covered.
The B-certified corporation uses an exclusive CleanBamboo fiber made with a non-toxic, closed-loop system that saves 98% of the water. Of course, the raw materials come from FSC-certified sustainable forests.
Also, you can enjoy free carbon neutral shipping on orders of $50+.
13. Cozy Earth
Price Range: $48-$370
Sustainable Materials:  Viscose from bamboo
Cozy Earth may be the e-home of the most coveted bamboo bedding and bath options, however, their collection extends to luxury men's loungewear for indoor and outdoor use as well.
The temperature-regulating viscose from bamboo fabric promises to be your go-to uniform no matter the season. You can opt for the ultimate loungewear bundle or get your favorite joggers, tees, hoodies, and pullovers separately.
Their collection comes with an enhanced weave to make every product even more durable. As the brand points out you will "never worry about hot flashes again!" It's no surprise that Oprah named these ethically-produced bamboo pajamas and joggers as some of her favorites for the past two years.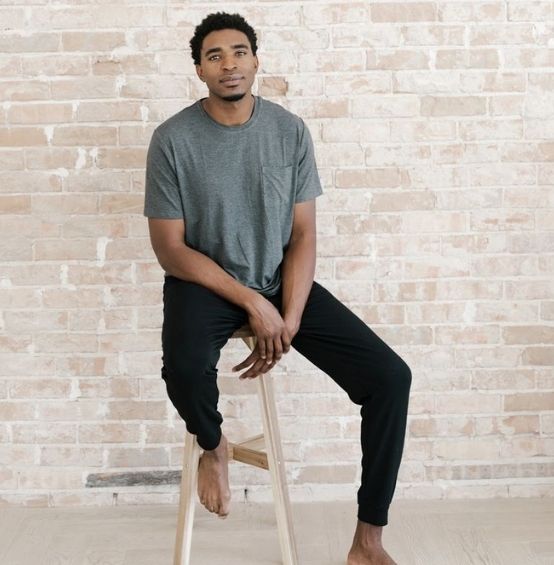 Go Shopping
Now that you know about these awesome bamboo clothing brands it's time to indulge in retail therapy. Investing in companies like these not only helps them but it shows other fashion manufacturers that clothes can be made beautifully and ethically.
If you liked this article and want to learn more about what we do at IndieGetup please visit our website.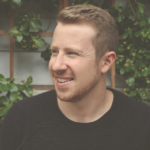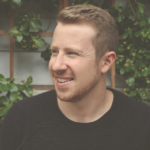 About Author
Brandon
Owner of IndieGetup, the premier sustainable marketplace for men to shop ethically.