9 Natural & Organic Deodorant For Men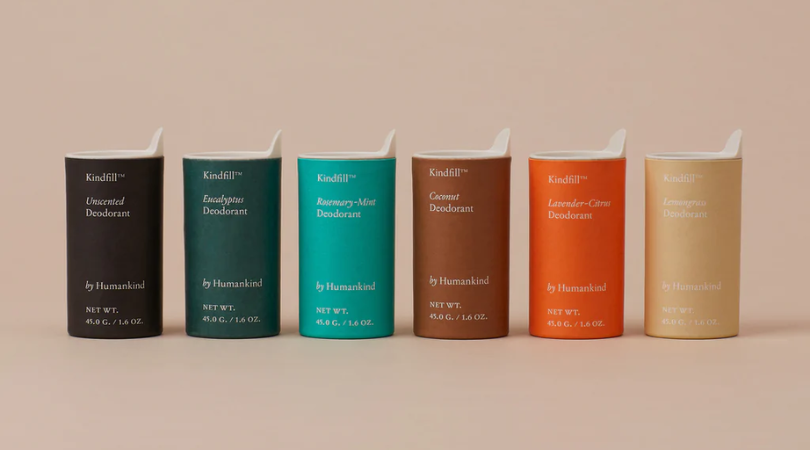 Looking for the best organic deodorant for men that can withstand the test of your most intense workouts? Ream on to discover the 9 most highly-reviewed natural deodorants for men that actually work.
Whether you've been on the natural-deo train for years or looking to switch your chemical-packed formulas to an aluminum-free men's deodorant, we've got you covered. Rumors have swirled that certain ingredients in antiperspirants, like aluminum chloride, phthalates and parabens may cause certain cancers. But, there's more! Aluminum is the ingredient in antiperspirants that actually prevents sweating by blocking the sweat glands with aluminum salts. In other words, it clogs your pores. What's more, research has also linked phthalates to lower IQs and higher rates of asthma. 
 An organic men's deodorant, on the other hand, poses no threat to your health. The plant-based ingredients won't clog your pores and provide a smooth, skin-conditioning feel. Instead of clogging the pores, the most raved-about men's deodorant for sensitive skin allows your body to naturally regulate itself by targeting the bacteria on your skin and minimizing all natural odors.
Have a look at the most high-performing natural deodorants for men, ahead, that not only help prevent any B.O. from entering the chat but also glid on easily and get absorbed very quickly.
Best Natural & Organic Deodorant For Men That Really Work
1. Lovett Sundries Organic Deodorant Stick
Price:
$14
Sustainable Ingredients:
Cocos nucifera (coconut oil), maranta arundinacea root (arrowroot powder), sodium bicarbonate (baking soda), cera alba (beeswax)
Lovett Sundries' stick deodorant promises to keep us fresh as a daisy all day long by harvesting the gentle yet super-effective powers of coconut oil. The natural,  aluminum-free deodorant comes packed in a recyclable paper tube which is recyclable and biodegradable. and All you have to do is choose your favorite scent –  lavender, lemongrass, evergreen– or, opt for the unscented if natural aromas aren't really your thing.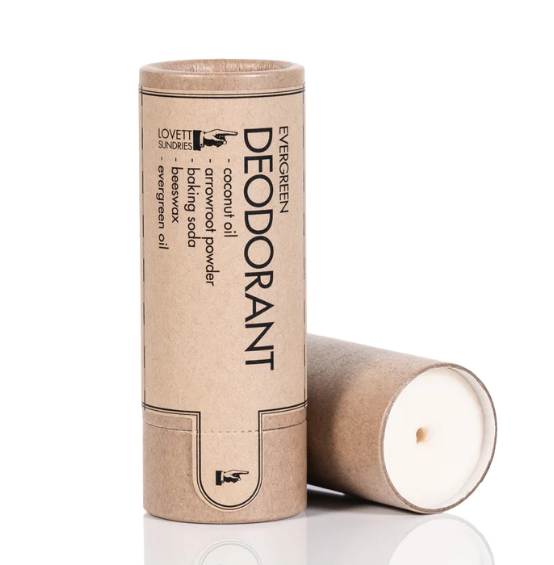 2. Tom's of Maine Organic Deodorant Stick
Price:
$15
Sustainable Ingredients:
Propylene glycol, water, sodium stearate, Aloe barbadensis leaf juice, glyceryl laurate, Humulus lupulus (Hops) extract & more
 Tom's of Maine personal care lineup includes fantastic natural deodorants, toothpaste, and mouthwashes for every man who wants to stay clear of all toxic chemicals. This organic men's deodorant feels cooling and soothing on the skin without leaving any residue. The tea tree oil, in particular, not only neutralizes odorous bacteria but can also soothe inflammation while the aloe extract calms the skin. Plus, it comes in a convenient pack of 2 for only $15!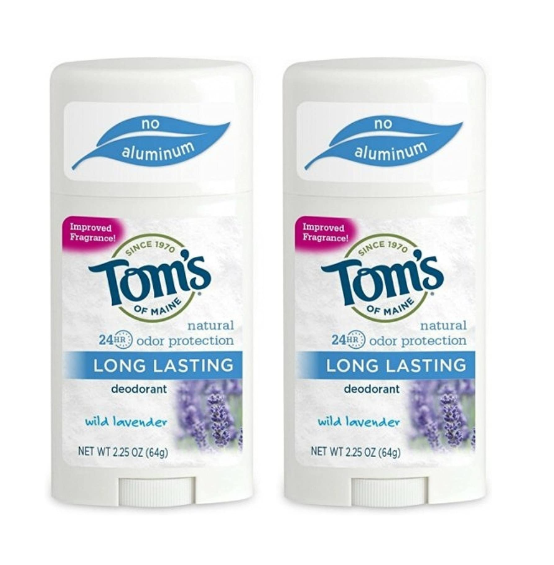 3. Malin + Goetz Natural Stick Deodorant For Men
Price:
$22
Sustainable Materials:
Eucalyptus leaf oil, citronellyl & more
If you are looking for the best organic deodorant for men in stick form that guarantees to leave no residue behind, the Malin + Goetz Deo is for you. Less packaging, fewer (unnecessary) ingredients, less fuss, less waste. The brand thrives on creating all-natural and skin-loving formulas that are completely stain-free and incredibly high-performing. 
Formulated with eucalyptus leaf oil and citronellyl, this aluminum-free men's deodorant neutralizes odorous bacteria without being harsh on the skin –or our favorite sustainable clothing. No wonder why it's been their 1 best-seller for over 10 years.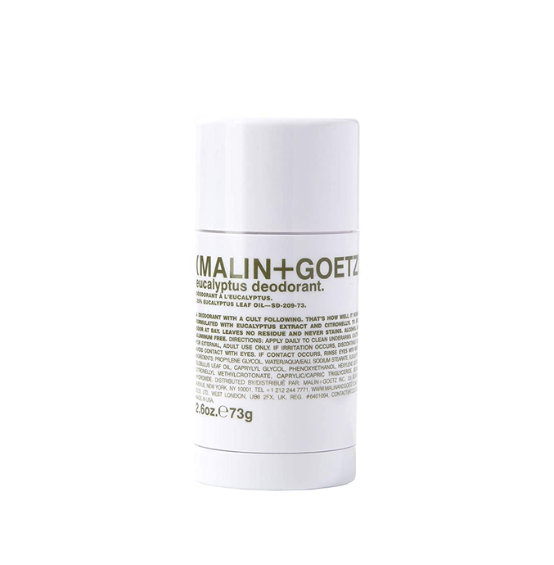 4. Baxter Of California Aluminum Free Men's Deodorant
Price:
$16
Sustainable Materials:
Propylene Glycol, water (Aqua), Sodium Stearate, Methylpropanediol, Glycerin (plant derived), fragrance (Parfum), allantoin (comfrey root derived) 
Your quest to find the best men's deodorant for sensitive skin is officially over. Baxter's citrus and herbal-musk-tinged stick is simply a cult favorite. Aside from offering its moisturizing abilities, it also helps neutralize odor all while toning the skin. You can thank the tea tree oil and witch hazel extracts for that. Plus, it glides on ridiculously easily and gets absorbed very quickly–which is a big plus.
5. ALO Supernatural Deodorant
Price:
$18
Sustainable Materials:
Caprylic/capric triglyceride, helianthus annuus (sunflower) seed wax, emblica officinalis fruit extract & more
ALO's baking soda and aluminum-free formula has helped thousands of men feel and smell fresh before, during, and after workouts. The secret? The brand uses organic ingredients we typically find in skincare such as Vitamin C, tea tree oil, and even amla super-antioxidants. This organic deodorant for men is ultra-long-lasting, non-sticky, and infused with the most rephrasing citrus scent.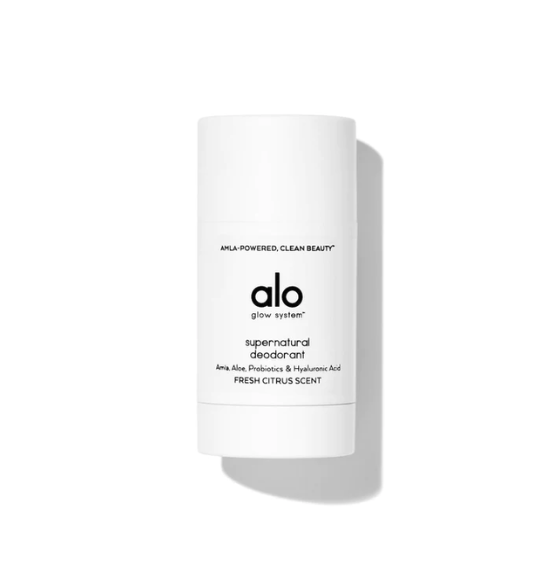 6. NATIVE Eucalyptus & Mint Natural Deodorant for men
Price:
$15
Sustainable Materials:
Coconut Oil,  Shea Butter, Baking Soda, Magnesium Hydroxide
Granted, Native's natural deodorant for men needs no introductions. The stick deo is Aluminum Free with Baking Soda, Probiotics, Coconut Oil, and Shea Butter, and more natural ingredients that feel light and fresh under your arms, but provides you with effective protection against odor. The cruelty-free, award-winning formula goes on very smoothly and stays on for hours! Bonus point: the refreshing Eucalyptus & Mint scent.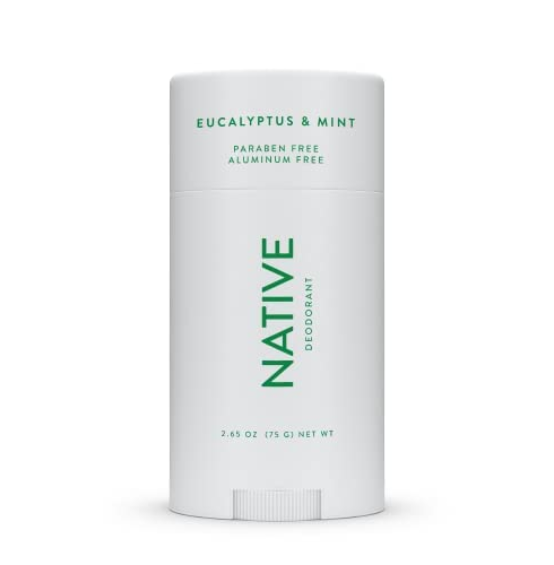 7. BY HUMANKIND Refillable Men's Organic Deodorant
Price:
$12
Sustainable Materials:
Caprylic/Capric Triglyceride, Stearyl alcohol, Glyceryl Stearate SE, Sucrose stearate, & more
It's not only the compostable PLA and straw blend container or the 6 heavenly-scented options that made us obsess over BY HUMANKIND's ethically-made, organic deodorant for men. The brand lets us customize our refillable deo by choosing our favorite scents and design based on our preferences. Just opt for a recyclable-packaged refill before you run out and place it in the container. What's more, this formula is scientifically proven to eliminate B.O.-causing bacteria 40% faster than other leading natural deodorants.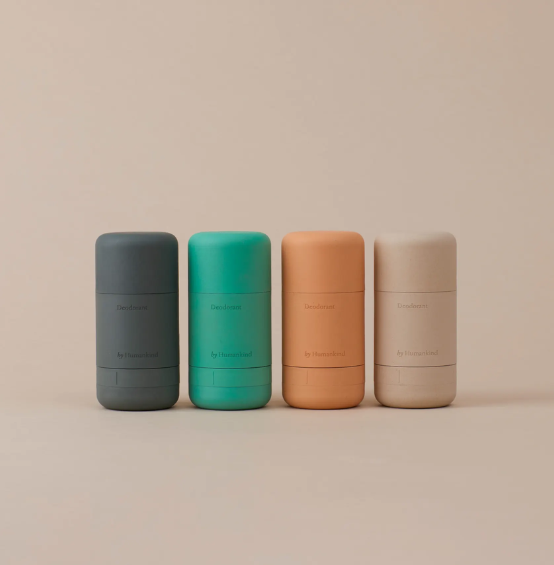 8. OARS + ALPS Natural Deodorant
Price:
$14
Sustainable Materials:
Propanediol, Water, Aloe Barbadensis Leaf Juice, Sodium Stearate, Zea Mays (Corn) Starch & more
If you are the outdoorsy type, then your preferred natural deodorant for men should be able to keep you fresh during all your future, sudden weekend excursions. That's exactly what Oars + Alps organic men's deodorant promises to do. it goes on clear and non-sticky, dries quickly, and won't leave pit stains on your light shirts. All you have to do is choose one of the 7 available scents –plus one unscented option– and let the deo stick work its magic.  Oh, there are also plenty of options for men's deodorant for sensitive skin!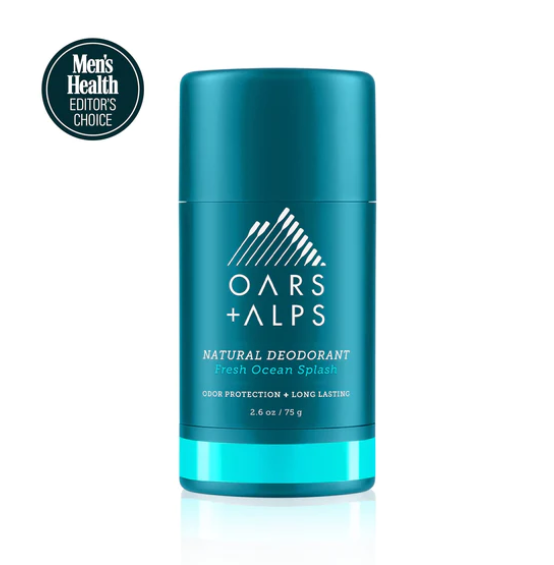 9. CORPUS Organic Deodorant For Men
Price:
$226
Sustainable Materials:
Propylene Glycol, Aqua, *sodium Stearate, **alcohol Denat., *glycerin, *saccharomyces Ferment Filtrate, & more
Corpus's natural deodorant is a water-based formula made with plant-based enzymes, minerals, and botanical extracts clinically proven to help combat odor. A deodorant stick that glides on flawlessly while delivering a complex and elevated scent free of synthetic fragrances. In fact, it's safe and gentle for even the most sensitive underarms. No baking soda, no parabens – just Certified Organic Ingredients and Natural extracts from the root, seed, stem, pulp, and rind.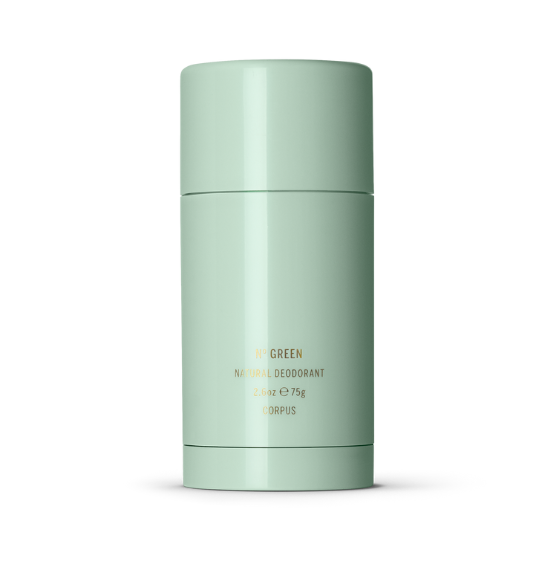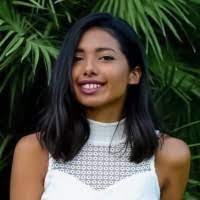 About Author
Konstantina Antoniadou
Freelance fashion and sustainability writer with an ongoing curiosity to explore new innovative technologies, and report on trends in "green" industries.