Best Merino Wool Underwear For Men in 2023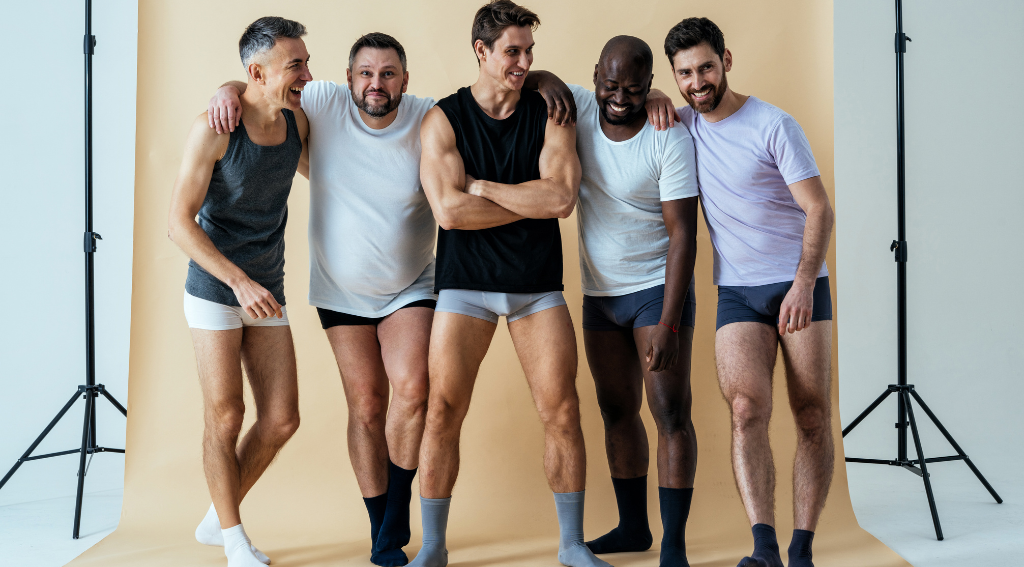 Are you on the hunt for the best merino wool underwear for men? Thermo-regulating, ultra comfy, and hypoallergenic, this premium fabric deserves a place in every top drawer. That's why created a list of top-rated options, including merino wool boxer briefs, trunks, and more!
Ethical men's merino wool underwear in 2023
What makes men's merino wool underwear so darn unique? First, the fibers can absorb a significant amount of moisture (up to 30% of their weight) without feeling wet. This makes it excellent at wicking away sweat and moisture from the body, keeping you dry and comfortable throughout the day. Another fantastic benefit is that merino wool is naturally insulating, helping to regulate body temperature in both cold and warm environments. It keeps you warm when it's cold and cool when it's hot, making it ideal for year-round use. To top it all off, merino wool underwear for men has natural antimicrobial properties, which means they can resist the growth of odor-causing bacteria. This is especially beneficial for underwear, as it helps to keep you feeling fresh and odor-free even after extended wear.
From an environmental standpoint, Merino wool is a renewable, biodegradable, and natural fiber. It's sourced from merino sheep, which are shorn annually in a process that doesn't harm the animals. 
Read on to find the best men's merino wool underwear brands of 2023.
Best Merino Wool Underwear For Men (Briefs, Boxers, Etc.)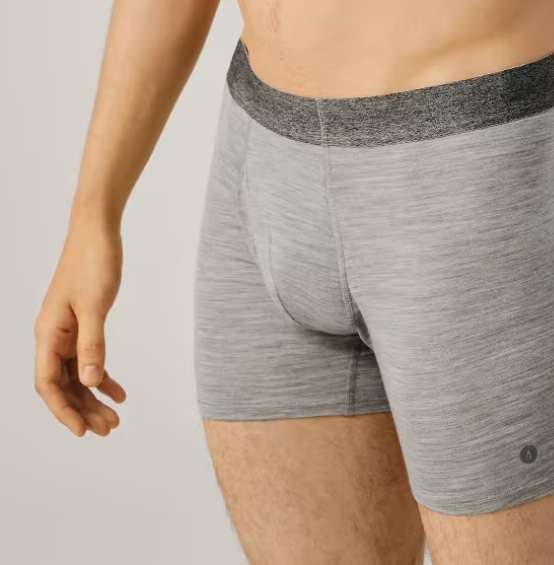 1.  Allbirds 
Price: From $22
Sustainable Materials:  65% TENCEL™ Lyocell, 28% Merino Wool, and 7% Spandex
Allbirds has a fantastic sustainable men's underwear collection. While it might not have as many options as some other eco brands, the quality and style are top-notch. You've got two great choices: the Trino Trunk and merino wool boxer briefs, available in three regular colors and two limited edition ones. What makes these undies stand out is the unique blend of moisture-wicking eucalyptus fiber combined with soft merino wool, giving you that amazing "barely-there" sensation.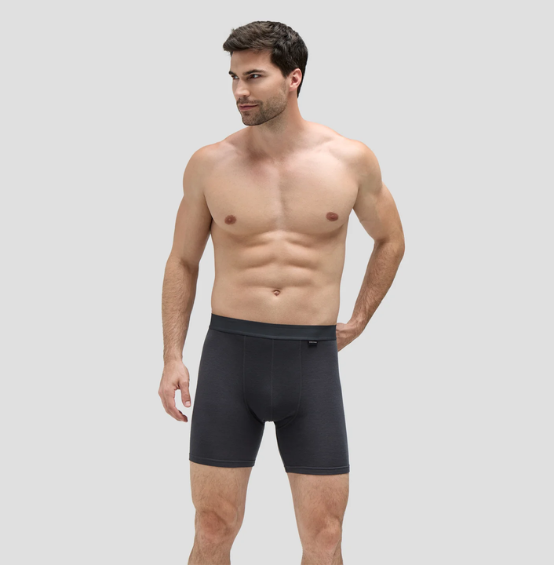 2.  Unbound Merino
Price: From $40
Sustainable Materials: 84% Merino wool, 12% nylon and 4% spandex
Unbound Merino is the ultimate place to find merino wool underwear for men. Their undies are like a perfect harmony of features: odor-resistant, anti-bacterial, moisture-wicking, fast-drying, durable, and tag-free. It's all about that barely-there, sustainably-made sensation that lasts.
What's even better is how they source their Merino fibers. Everything comes from independent, cruelty-free wool farms, following top-notch standards like RWS (Responsible Wool Standard), WRAP (Worldwide Responsible Accredited Production), and Woolmark®. They have a deep care for the sheep and our environment for the long haul!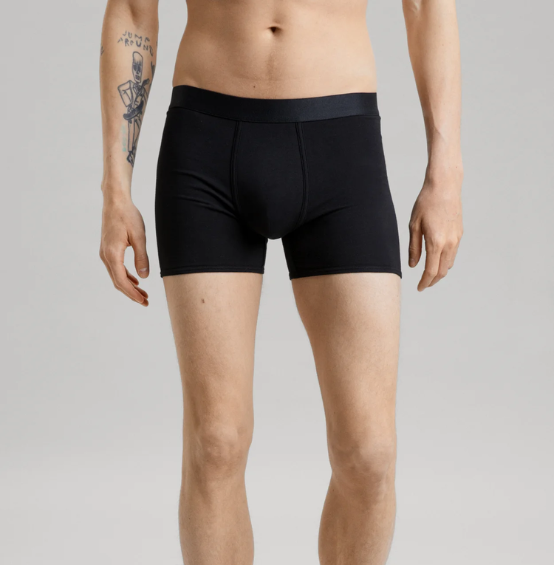 3. ASKET
Price: From $30
Sustainable Materials: Egyptian cotton, Merino wool, and elastane.
The sustainable brand Asket offers a wide range of organic mens underwear are made with Egyptian cotton, Merino wool, and 5% elastane. Men opt for their merino wool boxer briefs on repeat and for a pretty good reason, The undies are manufactured and sourced from 40+ factories, all holding certifications including GOTS, WRAP, SA8000, and/or OEKO-TEX. On top of that, Asket offers receipts to demonstrate exactly how much energy, water, and CO2 emissions were saved during the manufacturing circle of each pair! Plus, you can find options in so many timeless, solid colors.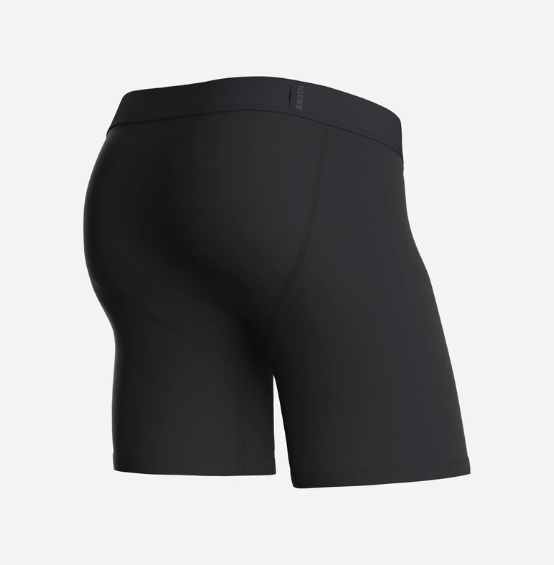 4.B3NTH
Price: From $60
Sustainable Materials: 87% Merino wool, 13% Nylon; 200 GSM; 18.5 Micron
B3NTH is the mecca of top-quality merino wool underwear for men, all made from sustainable materials that are both renewable & comfortable. What makes them so special? The MyPakage Pouch Technology™ is here to ensure that everything stays in place without any uncomfortable shifting. The fabric is gentle against your skin and naturally fights off microbes, thanks to the Responsible Wool Standard certification. And the details matter too: a premium no-roll waistband and chafe-free flatlock stitching. It's the little things that make a big difference in your daily comfort!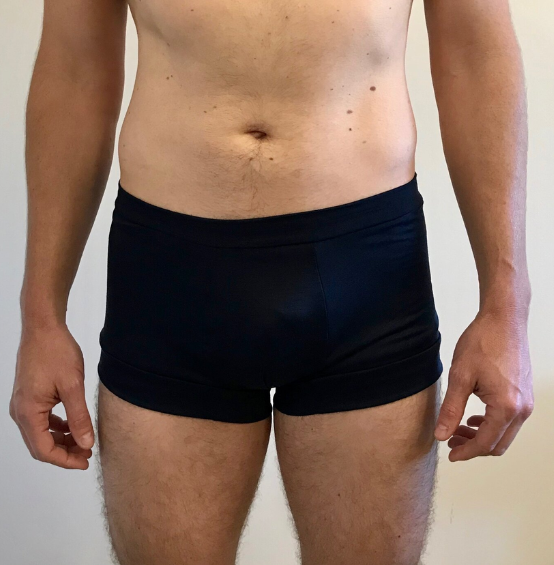 5. Wonderpants
Price: From $36
Sustainable Materials:  95% merino wool / 5% elastane
Wonderpants choose organic cotton and cozy merino wool, all ethically crafted in Australia, to create their amazing men's merino wool underwear. What sets them apart is their dedication to keeping it simple. The undergarments are crafted entirely from one fabric—no elastic, no uncomfortable binding. Everything is designed with your comfort in mind. The waist and leg bands strike that perfect balance, offering a secure fit while allowing you to move with ease. Also, Wonderpants aims to bring a pop of color to your wardrobe with options like blaze red, classic black, versatile grey, deep charcoal, and a bright burst of yellow.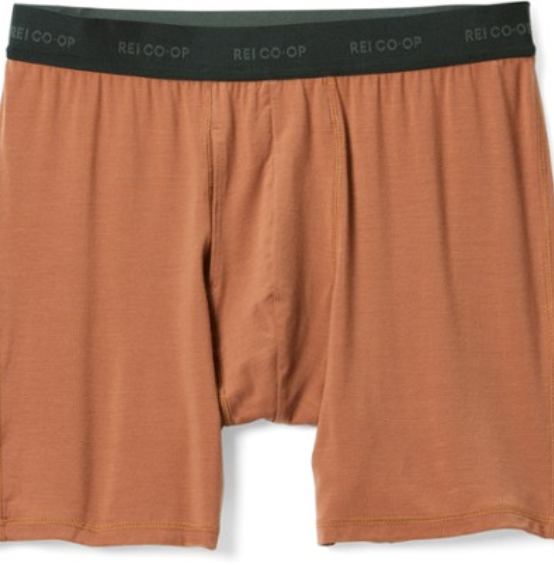 6. REI
Price: From $11.83
Sustainable Ingredients: 50% merino wool/33% TENCEL lyocell/12% nylon/5% Lycra spandex
Imagine boxer briefs as sports cars—well, the Icebreaker Anatomica Cool-Lite boxer briefs are the ones with the platinum trim, the high-end package that zooms leagues ahead. All thanks to their ultra-smooth, moisture-wicking blend of merino wool and TENCEL lyocell (sustainably harvested wood pulp). No more itchiness that often comes with pure merino products—TENCEL lyocell ensures they stay super soft. The addition of a touch of spandex and a gusseted crotch (a unique feature for men's underwear) provides an incredible range of motion without that annoying loosey-goosey feeling. They're so comfy that you might just forget you're wearing them, just as one satisfied customer pointed out. 
7. Finisterre
Price: From $54
Sustainable Materials: 100% merino wool
Finisterre offers an array of premium warming base layers made from quality Merino wool, including merino wool boxers, long johns, wrist warmers, and both long and short-sleeved shirts. These undies are the definition of comfort and eco-friendliness. The blend allows for breathability, and they naturally fight off unwanted bacteria. Plus, the best part? Finisterre provides full traceability for their supply chain. So, you know exactly where your undies are coming from, ensuring a conscious choice every time you slip into a pair.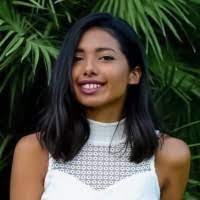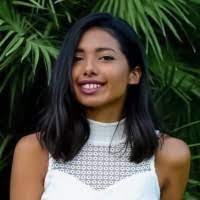 About Author
Konstantina Antoniadou
Freelance sustainability and fashion writer with an ongoing curiosity to explore new innovative technologies, and report on trends in "green" industries.