15 Top Natural & Organic Cologne for Men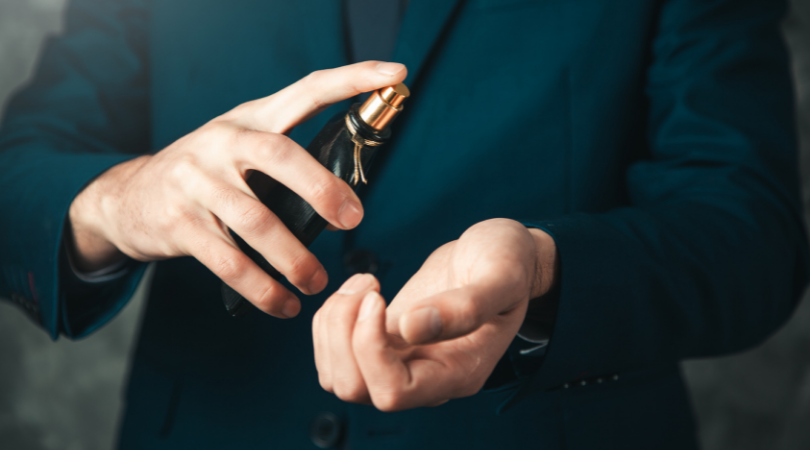 It's time to abandon all chemicals and swap your go-to scent with one of the best organic cologne for men for 2022 and beyond. While many assume that non-toxic colognes for men lack the lasting power and aroma complexity of traditional perfumes, this could not be further from the case.
In reality, natural colognes for men can easily rival your go-to-perfume with 20 hard-to-pronounce ingredients. The best part? They are vegan, cruelty-free, and contain no chemicals and unnecessary additives that might cause skin irritations and numerous health issues.
In fact, out of 37 fragranced consumer products tested, 42 of the VOCs (volatile organic compounds) they emitted were actually classified as hazardous. That's certainly not the case with the best organic cologne for men 2022 has to offer.
Below are the 15 best non-toxic colognes for men to help you find your new scent-mate.
Natural & Organic Cologne For Men With Non-Toxic Ingredients
1. Oak City Beard Company – Woodland Ranger – Solid Cologne
Price Range: $12.99
Sustainable Materials: Beeswax, safflower oil, fragrance, shea butter
The best natural fragrances for men don't always come in a bottle. In the case of the Oak City Beard Company, their solid colognes are a noteworthy alternative to your strong, woodsy-scented go-to perfumes.
These discreet and sultry non-toxic colognes for men offer the ideal blend of Pine, Cedarwood, and Fir that are noticeable yet not overbearing.
To top it all off, they are also Handcrafted in the USA.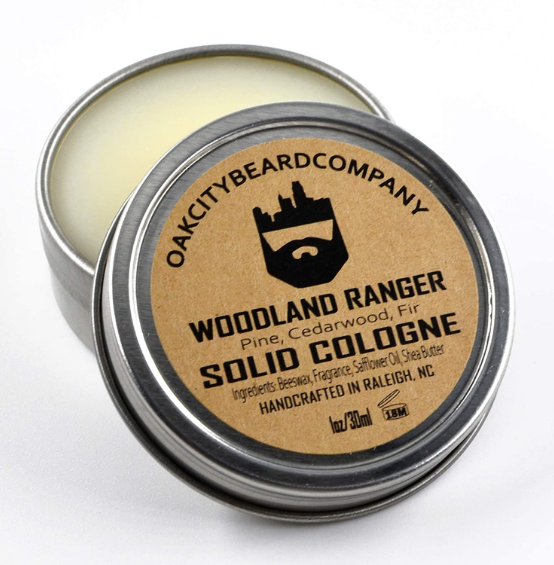 2. Theo – An All Natural Woodsy Cologne with Bergamot, Petitgrain, Lavender, Neroli, Vanilla and Cedarwood, 10mL
Price:  $21
Sustainable Materials: Almond oil, jojoba oil, bergamot, petitgrain, lavender, neroli, vanilla, texas cedarwood, stainless steel applicator
All-natural woodsy-scented, organic cologne for men? We'll take it. If you're a fan of subtle outdoorsy scents with fresh, and airy hints, you'll love this blend of Bergamot, Petitgrain, Lavender, Neroli, Vanilla, and Cedarwood.
These non-toxic colognes for men are made with essential oils, co2 extracted vanilla, almond oil, and jojoba oil. Plus, they are Alcohol Paraben and Phthalate-Free.
Basically, it's the kind of early and slightly masculine and subtle natural cologne men wear on-repeat.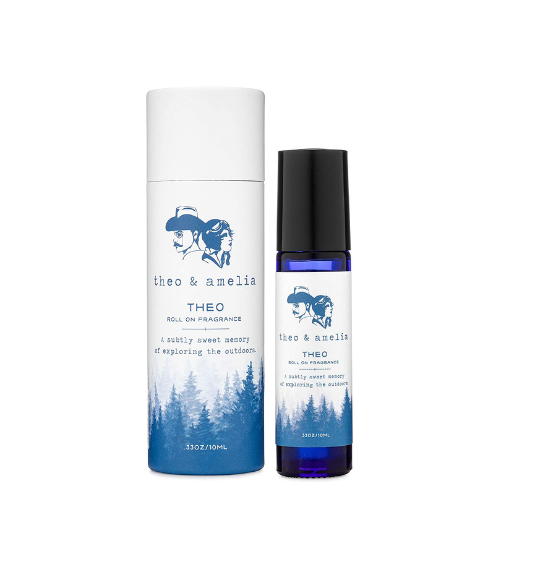 3. Wonder Valley
Price Range: $36- $40
Sustainable Materials: Wonder Valley Olive Oil, manzanilla, leccino, leccino, maurino and franoio varietals
Wonder Valley offers a Unisex Olive oil natural skincare chock full of potent antioxidants and nutrients in their purest forms.
You can enjoy a nourishing blend of olive oil, manzanilla, leccino, maurino and franoio varietals, or opt for one of their bundles to experience the ultimate reset and revitalization of your complexion.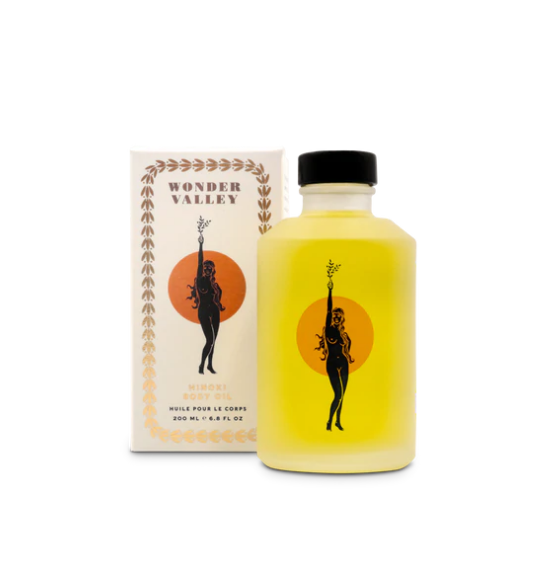 4. FOG
Price: $120
Sustainable Materials: Water, Denatured Ethyl Alcohol, Fragrance (Parfum)
FOG is not simply one of the best organic cologne for men, but also surprisingly affordable if you decide to opt for the 6 different samples first.
Consider it as a blend of woodsy scents perfectly combined with subtle hints of soft musk to create a balanced, fresh aroma without parabens, phthalates, and formaldehyde.
Their non-toxic colognes for men are EWG Verified and Cradle to Cradle Certified Gold which ensures their social and environmental responsibility. Additionally, the bottles are made from recyclable, recycled glass.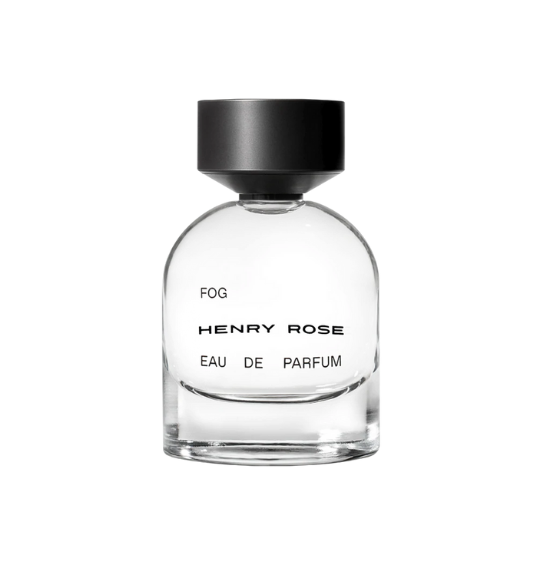 5. White Sage Cologne – Juniper Ridge
Price: $35
Sustainable Materials: Organic sugar cane alcohol & steam distilled essential oils
Juniper Ridge's non-toxic colognes for men were formulated with outdoorsy, adventurous folks in mind. Their natural men's fragrance mixes essential oil with organic sugar cane alcohol to deliver us the most personal organic cologne scents that take us on a metaphorical journey to the sun-baked Mojave desert.
If the blend of Soft chaparral, dry sunny earth, and spicy resin notes sounds great to you, then this affordable natural cologne for men is for you.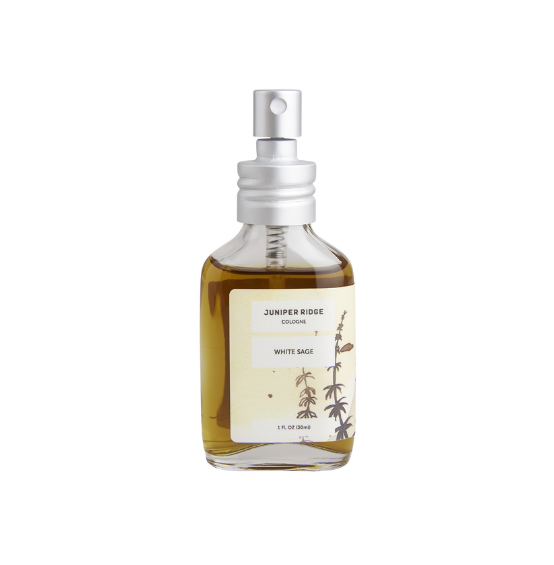 6. Solid Cologne | Fresh Men's Fragrance, 1 oz, Aromi | (You're Hot)
Price: $15
Sustainable Materials: Candelilla wax, carnauba wax, castor oil, parfum, olive oil, jojoba seed oil, hydrogenated castor oil, lauryl laurate, cetearyl alcohol
When it comes to vegan, cruelty-free natural fragrances for men that are ready to drench us in a fresh, woodsy scent that lasts for hours, Amori's blend of vetiver, sandalwood, musk, amber, verbena, coriander, tangerine, tobacco, cypress and bourbon is at the top of the list.
The brand formulates and handcrafts their organic cologne in small batches in their own laboratory.
On top of that, there are 12 different non-toxic colognes for men to try if you aren't yet sure of your new signature scent.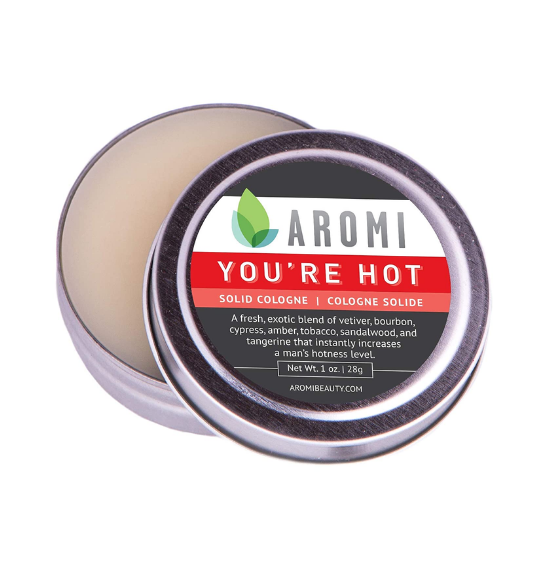 7. Atman (Spirit) Body
Price: $135
Sustainable Materials: Organic sesame & sunflower oils. pure essential oils of frankincense, mysore sandalwood, tulsi (holy basil), palo santo (holy wood) & neroli
For the best natural perfume for men that tap into aromatherapy and its numerous benefits, look no further than Arman (Spirit) Body.
Their handcrafted, non-toxic colognes come with a rephrasing, very light scent that reminds us of anisel; a pleasant mix of citrusy, spicy, and woodsy notes that will certainly not go unnoticed.
It's been said that this combination of earthy hints is able to stabilize our emotions, offer spiritual awareness, boost our creativity, fight colds, migraines, and anxiety.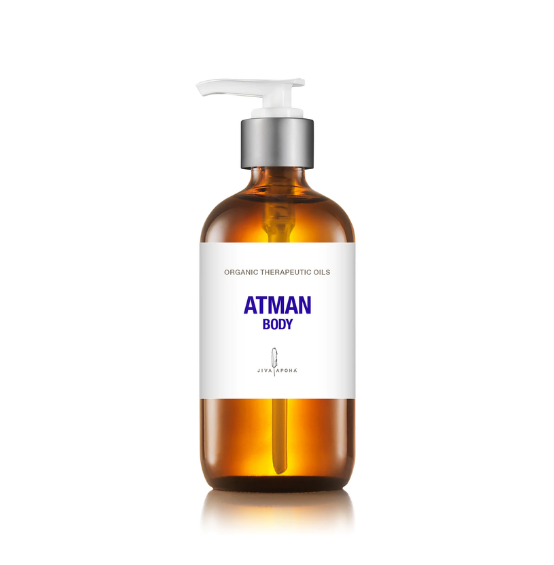 1. AROMA 59 | Scent Re-Imagined
Price Range: $52-$324
Sustainable Materials: Natural anhydrous wax, refillable capsules, inserts are fully recyclable
If you are on a quest to find the best organic cologne for men that's anything but boring, AROMA 59 is the natural men's fragrance you've been looking for.
Instead of a bottle, the brand uses solidified fragrance capsules to deliver the power and calmness of nature right to your fingertips.
This alcohol-free men's cologne has a natural anhydrous wax base that melts onto your skin with the help of the warmth of your body.
On top of that, AROMA 59's line of best natural fragrances for men is Paraben, dye, Phthalate, SLS – free and cruelty-free.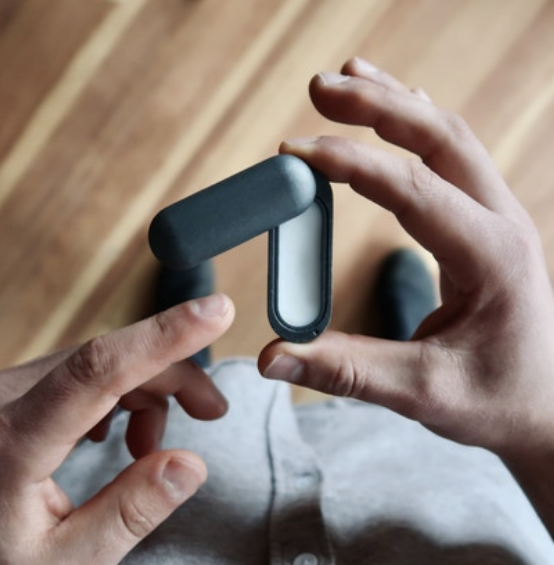 9. Florame HOMME Fresh Woods Eau de Toilette
Price: $13,44
Sustainable Materials: Alcohol from natural essential oils, citrus aurantium amara (bitter orange) flower water(..) the full list is available on the website
Sometimes, we need subtle hints of fruity scents to match our warm-weather mood, and Florame's organic cologne for men is simply ideal.
The fruity top note is composed of lemon and bitter orange leaves. As for the "core", the rephrasing notes are sweet and floral thanks to grapefruit, lavender, and litsea cubeba.
The base notes offer a slightly-woodsy aroma derived from vetiver roots, atlas cedar, and patchouli.
10. Duke Cannon Supply Co. – Solid Cologne Balm (Buffalo Trace Bourbon Fragrance)
Price: $17.99
Sustainable Materials: Sunflower oil, beeswax, fragrance, coconut oil, mixed tocopherols, rosemary extract, calendula extract (*certified organic)
This Solid Cologne Balm definitely deserves a spot in our top organic cologne for men list. With over 4000 glowing reviews, seems like these men's non-toxic colognes have a cult following for a good reason.
It's formulated with MADE WITH ORGANIC AND NATURAL INGREDIENTS to achieve the perfect warm, woodsy, oak barrel scent reminiscent of the rack houses at the Buffalo Trace Distillery.
Additionally, it's cruelly-free, made in the USA and a portion of proceeds benefits U.S. Veterans.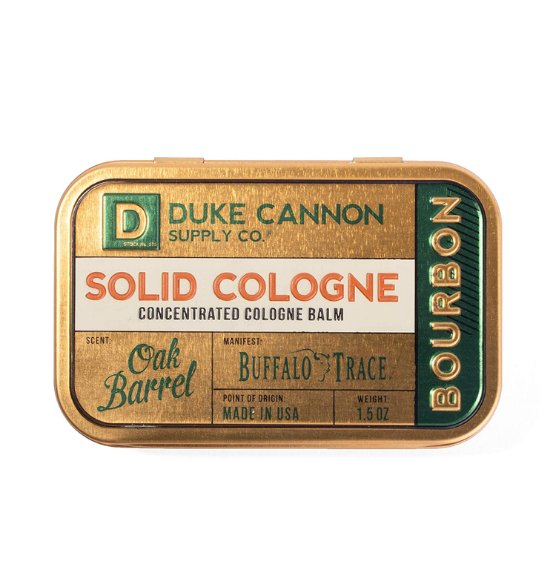 11. Essential CBD Parfum Roller
Price: $65
Sustainable Materials: Organic, full-spectrum cbd oil (200mg) and an essential indian oud wood oil
This CBD oil is one of the best men's organic cologne options for everyone who enjoys woodsy deep scents that evolve and adapt to your body's unique aroma profile.
The metal ball offers pleasant massages for cramps, pain, soreness, or pressure points.
Plus, the CBD is farmed in Northeastern US.
12. FUNCTIONAL FRAGRANCE – 50ml
Price: $95
Sustainable Materials: Alcohol, denat., fragrance (parfum), eugenol, limonene, citral, geraniol, linalool, farnesol, citronello
The Nue Co wanted to create an "anti-stress supplement" in the form of organic colognes for men and women based on extensive research into the cognitive function and the olfactory system.
If you are looking for a Vegan, Cruelty-Free, natural men's fragrance that's Clean, woody, spicy and smoky while also triggering both emotional and physiological responses, this blend of Green cardamom, Iris, Palo Santo, and Cilantro is for you.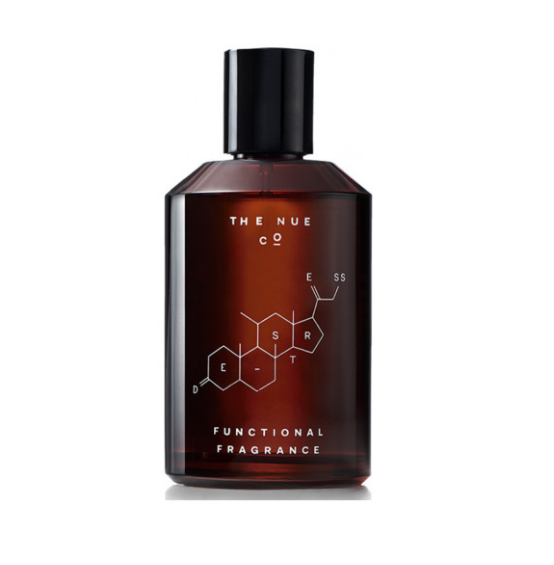 13. Laurel Canyon, 1966 | Thin Wild Mercury | Los Angeles
Price: $165
Sustainable Materials: Sweet orange, herbal terpenes, grapefruit, Italian cannabis, petitgrain, clove, jasmine sambac, ambergris, birch tar, and patchouli
Laurel Canyon,1966 is the epitome of spring weather delight. The Sweet Orange, Herbal Terpenes, and Grapefruit give these non-toxic colognes for men an Earthy, citrusy quality suitable that's almost addictive.
The middle tones are Italian Cannabis, Petitgrain, Clove, and Jasmine Sambac. For the base, the brand used Ambergris, Birch Tar, and Patchouli.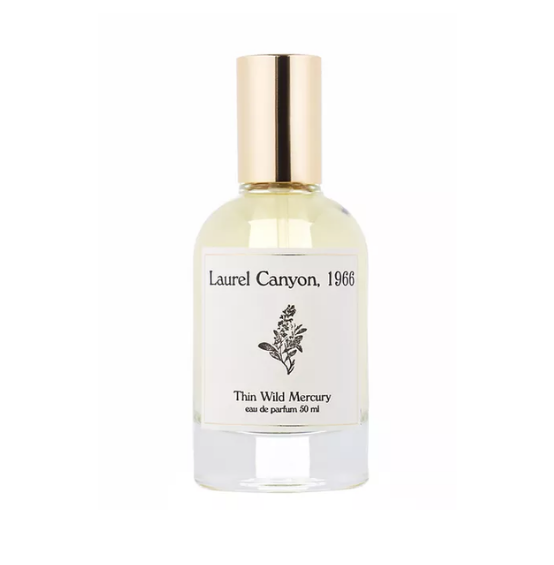 14. Men's Cologne | Cologne for Men | Natural & Organic Cologne
Price: $21
Sustainable Materials: Jojoba oil, almond oil, essential oils of cedarwood, sweet orange, fir needle, clary sage, patchouli, and spruce
Here are two masculine organic cologne for men formulated with natural and wildcrafted oils. The golden trio of cedarwood, fir needle, and hemlock spruce, with a subtle citrus undertone, are suitable for every outdoorsy type.
As for the Get lost the smooth, comforting scents of myrrh, and grapefruit will bring back memories of a summertime spent in nature.
Both non-toxic colognes for men Carry no No harsh chemicals and are made here, in the US.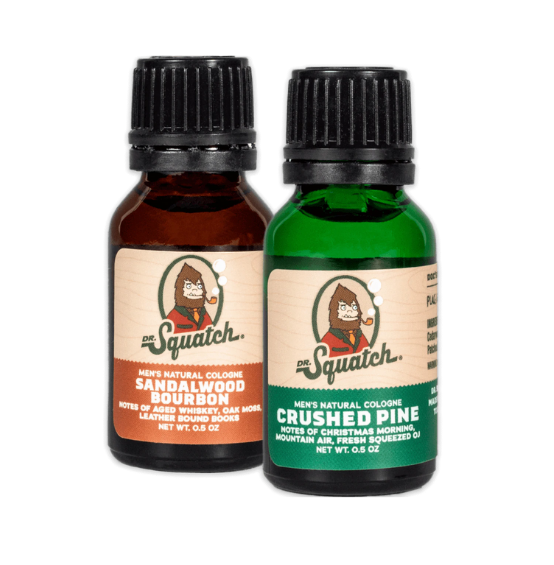 15. Accolade Cologne for Men
Price: $60
Sustainable Materials: Alcohol (denat.), fragrance (parfum), water (aqua), linalool, coumarin, d-limonene, geraniol, citral.
Italian Bergamot, Cedarwood, Sandalwood, Lemon, and Guaiac Wood; this all-natural cologne for men is equal parts warm and smokey wood balanced with an impressive staying power.
Classy and sophisticated yet not overbearing; the perfect mix for non-toxic colognes for men at an affordable price.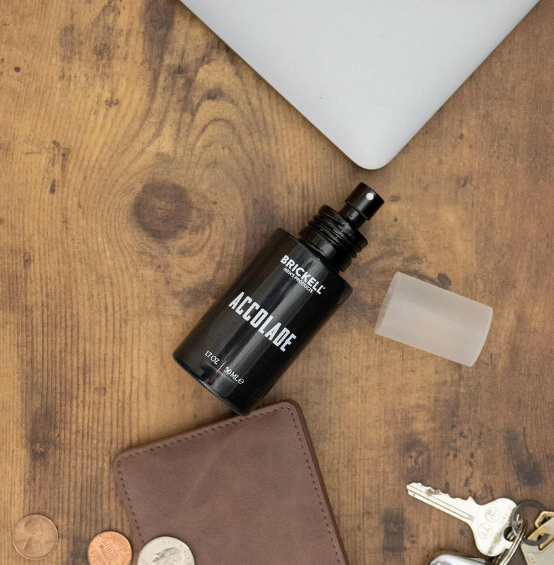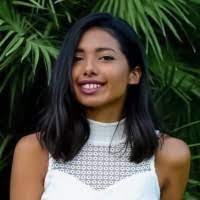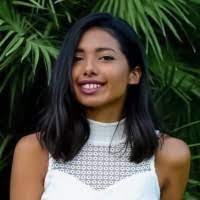 About Author
Konstantina Antoniadou
Freelance sustainability and fashion writer with an ongoing curiosity to explore new innovative technologies, and report on trends in "green" industries.