Natural & Organic, Water-Based Pomade for Men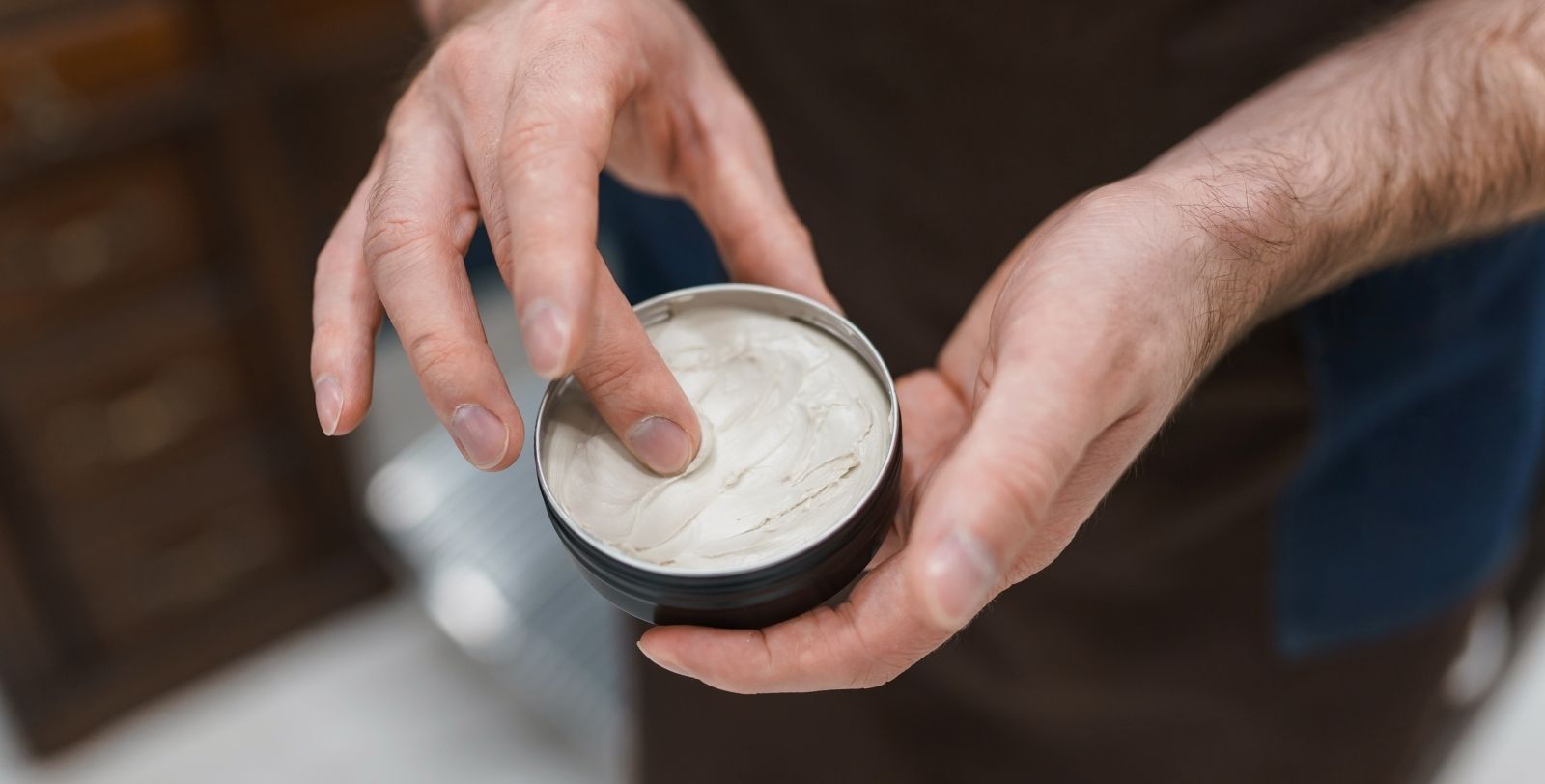 While everything is a matter of personal preference, let's all collectively agree that the best natural pomade for men should meet some specific criteria. Whether you want to maintain your hairdo all day long, looking to perfect your sleek-back hair look, or simply want a loose and 'messy' style, the best organic men's pomade should be able to control the frizz, style, and tame the hair.
Luckily for us, water-based natural pomades can tick all our aforementioned boxes without the need for scalp-irritating chemicals like minerals, phthalates, and parabens.
Much like choosing one of the best organic cologne for men to avoid hazardous chemicals, pomades are also formulated with non-allergenic healthier active ingredients. And if you aren't sure if you want to kick your hair gel to the side just yet, keep in mind that, apart from alcohol, gels also contain corrosive chemicals that strip all moisture from the hair and scalp. Organic hair pomade, on the other hand, is rich in nourishing oils that can rejuvenate dry or damaged hair.
To help you keep your flyaway hair in place, we rounded up the best natural pomade for men that deserve a place in our sustainable toiletry bags.
For more noteworthy additions, check out our list of 14 sustainable grooming products. and 8 natural & organic deodorant for men.
Best Natural Pomade For Men With Organic, Water-Based Formulas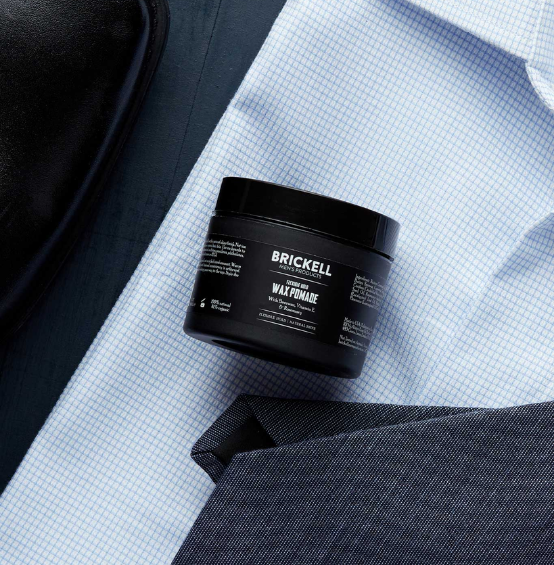 1. Brickell Flexible Hold Wax Pomade for Men
Price: $23
Sustainable Ingredients: Natural wax, Castor Oil, Vitamin E, Shea Butter, and more
Brickell's natural pomade for men promises to condition our hair while providing flexible, all-day hold with a natural shine finish without being too waxy.
Unlike other chemical-packed formulas, this organic men's pomade is rich in Castor Oil and Vitamin E which encourages hair growth without irritating the scalp. When applying, you will notice the alight scent of a refreshing essential oil blend of peppermint, eucalyptus, & lemongrass.
No matter if you want to control the frizz, or simply style and tame your hair, rest assured that you'll be able to easily rinse it out at the end of the day.
2. Highland Glacial Clay Pomade
Price:  $28
Sustainable Ingredients: Fragrance Free, Phthalate Free, Sulfate Free, Alcohol Free, Paraben Free
Step into the world of Highland Glacial Clay Pomade, where premium hair care meets nature's best. A blend crafted for those who won't settle for average, but seek exceptionality in every grooming endeavor.
While many pomades offer style, Highland goes a step further. More than just a styling product, it's a remedy, a conditioner, and a promoter of impeccable hair and scalp health. Experience a medium hold with a tastefully muted shine that stays in control around the clock.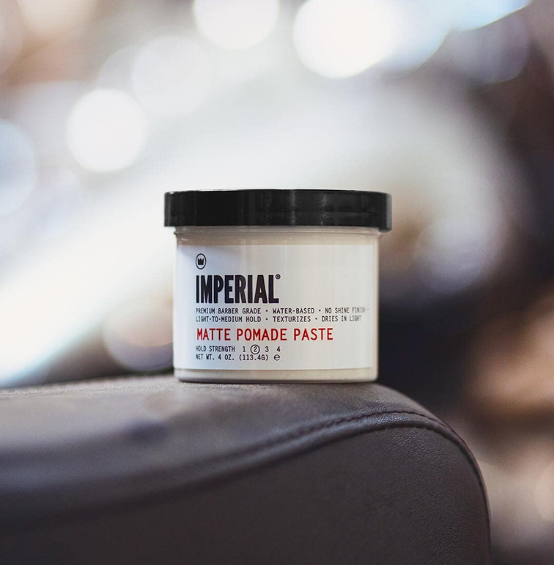 3. IMPERIAL Barber Grade Products Matte Pomade Paste
Price: $24
Sustainable Ingredients: Green tea extract, sunflower seed extract, bamboo extract, and more
Imperial's natural pomade for men was designed for men who dislike high shine but still covet a light to medium hold that's not too polished. This matte pomade paste will strengthen your hair due to the superhero, natural ingredients but also, retain moisture and add volume.
If you are going for a loose and 'messy' style, that washes off easily, this barber-grade product is for you.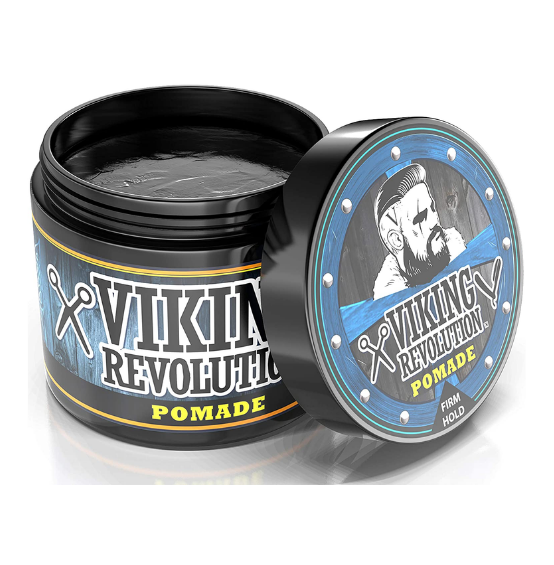 4. Viking Revolution Pomade for Men
Price: $9.88
Sustainable Ingredients: Peg-8 beeswax, peg 40 hydrogenated castor oil, and more
Viking Revolution 's best natural pomade aims to help us create an array of modern and classic hairstyles from slick to downright messy.
Apart from the high shine finish that looks surprisingly natural and brings back to life dry or damaged hair, it contains Castor oil, which promotes hair growth.
This oil is also known for its anti-bacterial and anti-inflammatory properties. Additionally, the water-based natural pomade formula rinses off pretty easily leaving no residue behind.
5. Chronos And Creed – Certified Organic Hair Pomade
Price: $14.99
Sustainable Ingredients: Shea butter, coconut oil, carnauba wax, and essential pine oil
Finding the best natural pomade for men that's safe, high-performing, and certified organic is not an easy quest. But luckily, Chronos And Creed's 4- organically sourced ingredient formula is here to tick all our boxes.
Apart from the flexible medium hold, this natural pomade protects the scalp and helps you grow thicker, fuller hair. If you are looking for a more natural, loose style for short to medium hairstyles, this 100% USDA Certified organic is here to help you achieve the ultimate look while offering intense moisturizing benefits.
The light, pine essential oil delivers refreshing, masculine men swear by. On top of that, it's actually pretty affordable.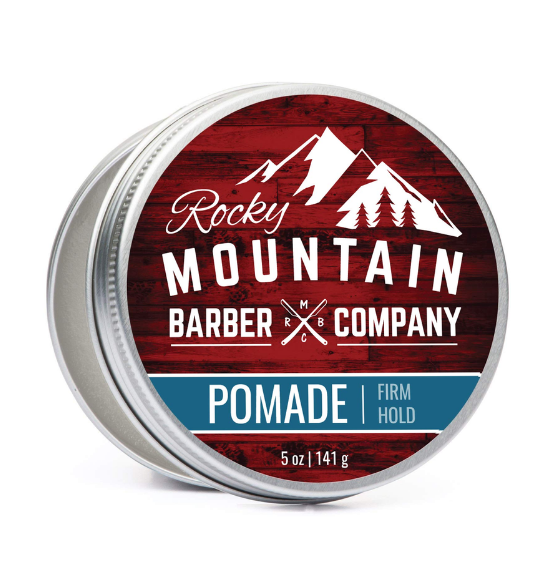 6. Rocky Mountain Barber Company Pomade for Men
Price:  $16.99
Sustainable Ingredients: Water, ceteareth 25, beeswax, glycerin, peg 40, propylene glycol, and more
With a strong hold, very light scent, and a natural high-shine, this organic men's pomade will be a worthy addition to your haircare arsenal.
If you are into creating several kinds of iconic hairstyles like sleek backs and side parts, this glossy, non-greasy finish will make your hair look healthy and voluminous – minus the annoying stiffness. The formula washes off ridiculously easily while also protecting your natural hair oils. And judging by the 2000+ glowing reviews, most men agree with us.
Plus, the 5oz pomade tub offers 20% more products than most options on the market today. On top of that, every product is created in small batches in North America.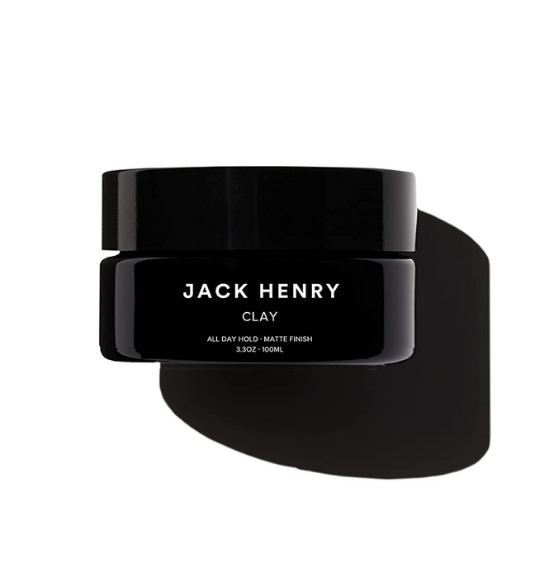 7. Jack Henry Clay Pomade
Price: $24
Sustainable Ingredients: Coconut oil, lavender essential oil, bentonite clay, and beeswax
A humidity and sweat-resistant real matte finish? It is definitely worth the mini splurge. This natural pomade for men delivers an all-day effortless hold (for up to 48 hours) and adds thickness, texture, and volume to the hair.
Jack Henry thrives on offering organic men's pomade options that contain only 4 ethically sourced ingredients and no chemicals, alcohols, or synthetics for over 15 years.
Did we mention that every product is formulated and crafted in-house? Even the packaging is made of 100% recyclable glass.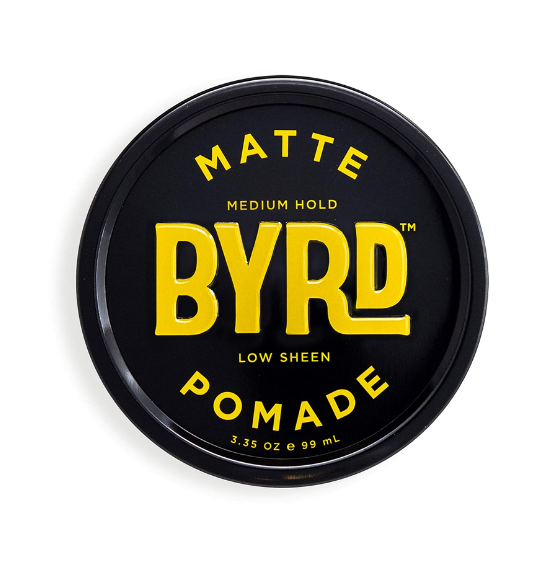 8. BYRD Hair Matte Pomade
Price: $19.99
Sustainable Ingredients: Water, paraffinum liquidum, peg-8 beeswax, cetearyl alcohol, ozokerite wax, and more
With a light to medium hold, a fresh masculine smell, and a matte finish that it's super discrete for all-day use, BYRD's natural pomade for men definitely deserves a place on our list.
It has a mild, soap-like aroma that's far from overbearing. On top of that, the brand draws inspiration from the classic '60s American surf culture and the effortlessly-cool looks of the era. The result? An organic men's pomade that's super easy to comb through and doesn't get stiff as time passes.
Of course, it's also mineral, phthalate, and paraben-free.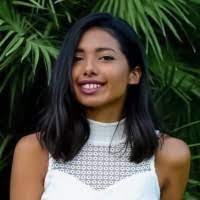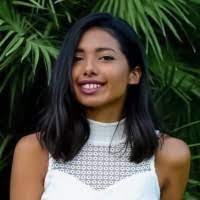 About Author
Konstantina Antoniadou
Freelance sustainability and fashion writer with an ongoing curiosity to explore new innovative technologies, and report on trends in "green" industries.