Best 10 Organic Lingerie Brands for Guilt-Free Intimate Wear (2023)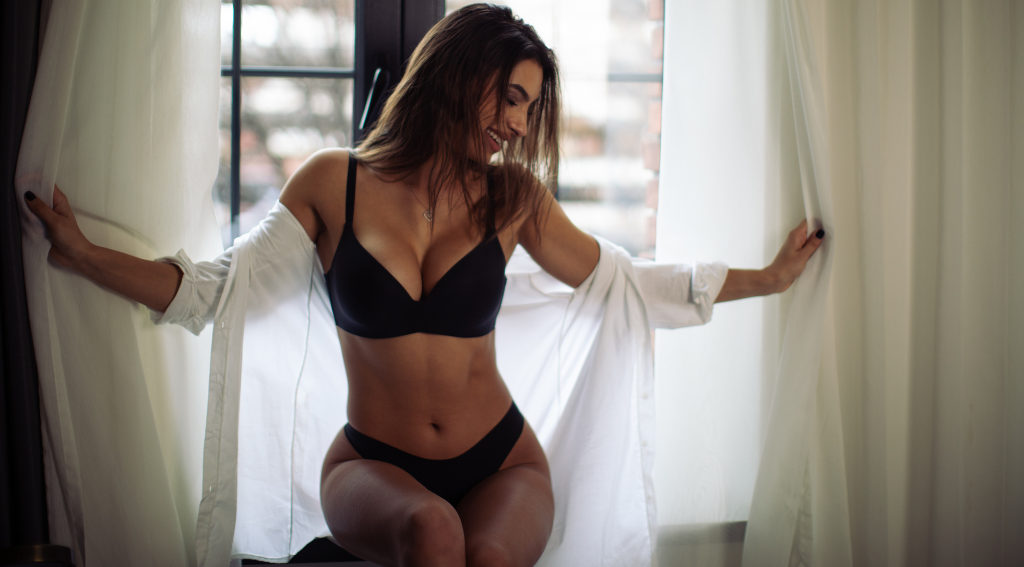 Are you on the hunt for the best organic lingerie brands of 2023? We curated a list of eco sustainable lingerie companies that prioritize sustainable manufacturing practices and luxuriously soft eco fabrics for guilt-free intimate wear.
Ethical Organic Lingerie Brands in 2023
Did you know that every year, the entire apparel industry, including lingerie, generates 15 million tons of textile waste? Underwear in particular are some of the most disposable staples. That's hardly a surprise given that non natural lingerie is crafted from oil-derived materials which are notorious for showing signs of wear and tear ridiculously fast. Sure, a 10-pack of cheap knickers might sound like a fantastic deal at first. However, affordability often comes with a hidden environmental price tag –not to mention the slew of health-related issues synthetic materials are linked to.
Studies indicate that synthetic materials, such as polyester and nylon, can disrupt the natural balance of the skin, leading to increased moisture and heat retention. Ethical intimates made of natural materials like organic cotton, bamboo, or hemp, on the other hand, are highly breathable, allowing air circulation and moisture-wicking properties that keep you feeling fresh and comfortable all day (and night) long. 
From lacy bralettes to retro-inspired panties and gorgeous ethical lingerie sets, the sustainable underwear brands below have your intimate needs sorted in the most eco-friendly way possible. These organic lingerie brands believe that looking sexy and feeling good should never come at the expense of our planet or the people crafting these intimates. And, frankly, so do we!
Here are our top pics for sexy sustainable lingerie brands for 2023 – and beyond.
Best Organic Lingerie Brands For Ethical Underwear In 2023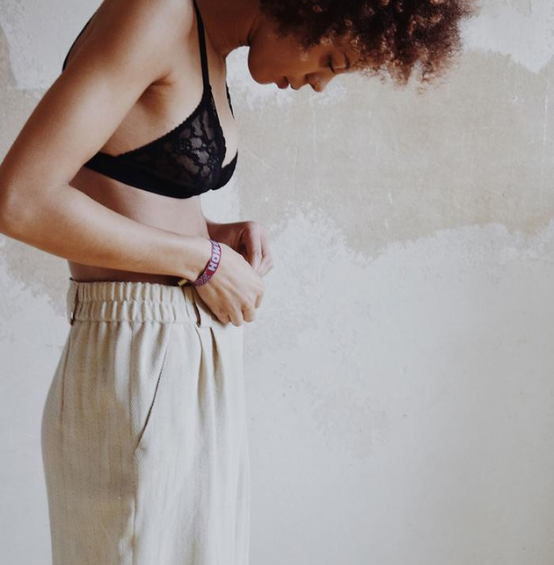 1. Anekdot Boutique 
Price: From $60
Sustainable Materials: Deadstock fabrics
Anekdot Boutique is a Berlin-based ethical lingerie company that creates sustainable, handcrafted, and organic lingerie from upcycled materials and surplus luxury fabric. In addition to using pre-consumer production leftovers and fabric trimmings. Heck, even the organic cotton crotch liners on their ethical lingerie sets are upcycled fabric cut-offs. On their virtual shelves, you can find bras and high or low briefs as well as monochromatic and floral sets. No matter your preferences, rest assured knowing that all styles are GOTS or OEKO-Tex 100 certified.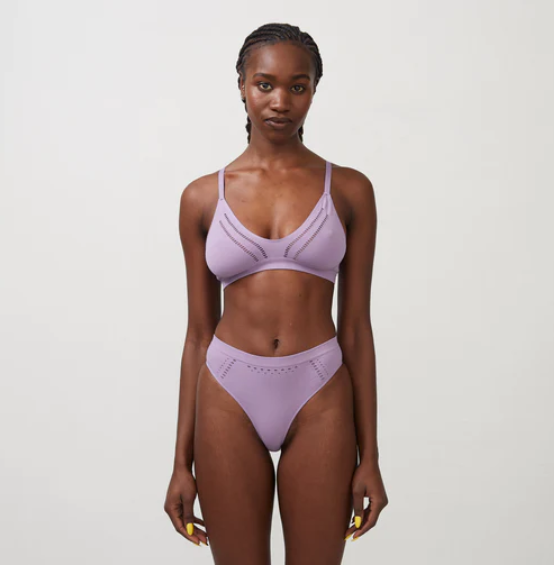 2. Organic Basics
Price: From $29
Sustainable Materials: Organic cotton and Tencel
Prepare to swoon over the irresistible comfort of Organic Basics' eco sustainable lingerie. The Danish Certified B Corp focuses on conscious and ethically produced basics, including lingerie made from organic cotton and recycled materials. From body-flattering bras to oh-so-soft briefs, they've got you covered. The cherry on top? You can even grab their popular sets and multi-packs, making it a breeze to revamp your underwear drawer without breaking the bank.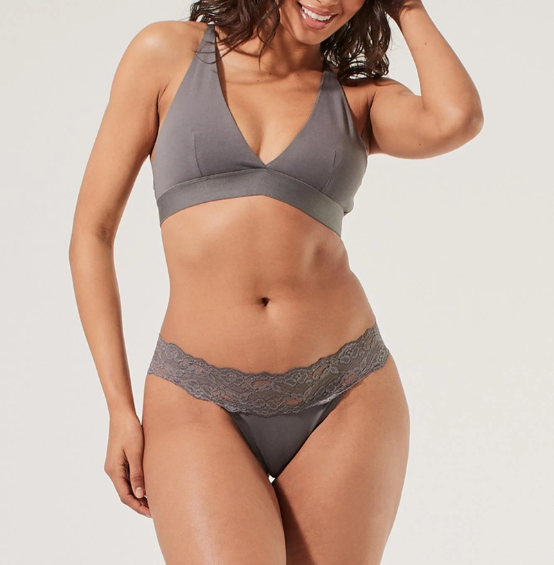 3. Pact
Price: From  $14
Sustainable Materials: Organic cotton
Pact is one of the best organic lingerie brands, offering a wide range of affordable, sustainable, and GOTS-certified organic cotton lingerie and basics. From the very seedlings of organic cotton to the last stitch, Pact ensures each step is as transparent as possible. The best part? All ethical women's lingerie is ethically crafted in certified Fair Trade factories, ensuring fairness and respect throughout the production process. From monochromatic options to colorful and printed sets, there's something for everyone! And in case you have some undies in good condition, you can always take advantage of Pact's donation program for used clothes!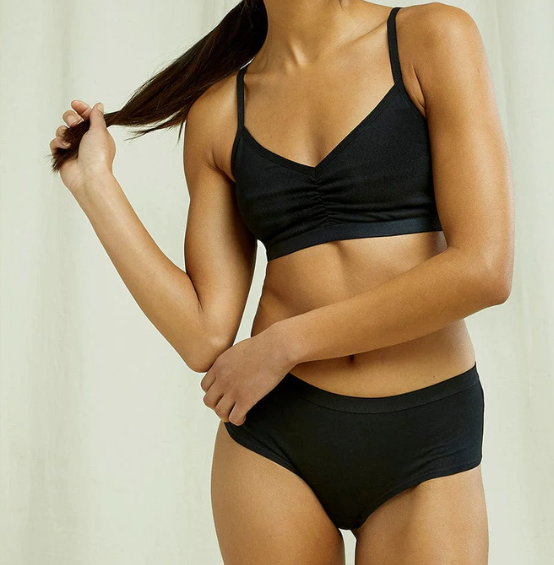 4. People Tree
Price: From $15.05
Sustainable Materials: Organic cotton, TENCEL™, and recycled fabrics
A pioneering ethical and sustainable fashion brand based in the UK, People Tree offers organic and Fair Trade lingerie options. From delicate lace bralettes that exude feminine elegance to comfortable yet chic briefs, their natural lingerie collection is designed to make you feel confident and beautiful from the inside out. Their materials of choice? organic cotton, TENCEL™, and recycled fabrics.! When it comes to manufacturing, People Tree goes above and beyond to ensure ethical and fair production practices. Their eco-friendly lingerie is created in collaboration with skilled artisans, empowering local communities and supporting fair wages. It's really no wonder why they are touted as one of the best organic lingerie brands in 2023.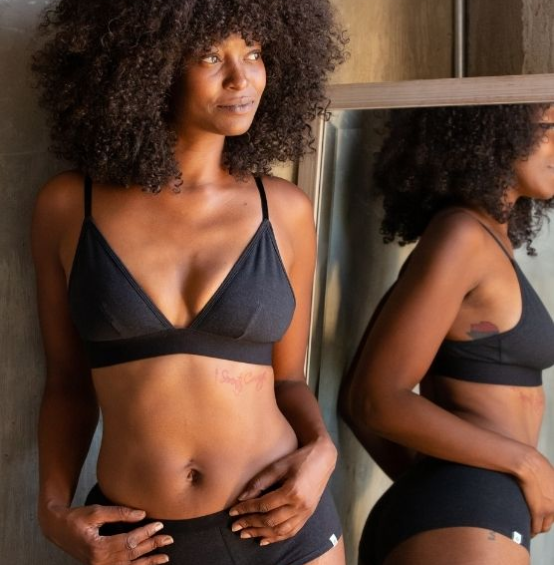 5. WAMA Underwear
Price: From $17
Sustainable Materials: Hemp, Organic Cotton & Spandex
The ethical lingerie company WAMA specializes in eco-friendly underwear made from sustainable hemp fabric, which has natural anti-bacterial and anti-odor properties. Imagine a blend of organic hemp and GOTS organic cotton, coming together in harmony, ethically crafted in BSCI-certified factories in China! Talking about the most sustainable lingerie here! You can find an array of bras, bralettes, hipster styles, bikinis, thongs, and boy shorts as well as discounted underwear packs, available in sets of 3, 6, or even 10 pieces.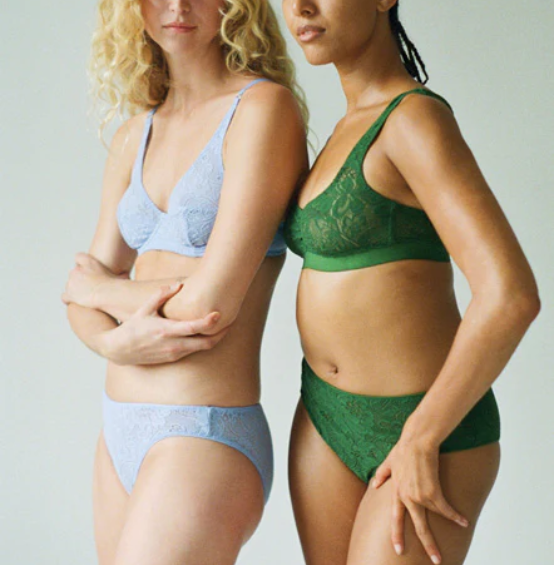 6. Araks
Price: From $50
Sustainable Materials: Organic cotton, repurposed cotton, naturally dyed organic linen, and RECONYL 
Araks is a New York-based luxury lingerie brand committed to sustainable practices, including the use of organic cotton, recycled materials, and eco-friendly dyes. With a palette ranging from soft pastels to captivating jewel tones, this ethical lingerie company offers a delightful array of colors to suit every preference. Embracing sustainability, their bralettes, bras, and panties are artfully designed and manufactured from a stellar blend of organic cotton, repurposed cotton, naturally dyed organic linen, and RECONYL.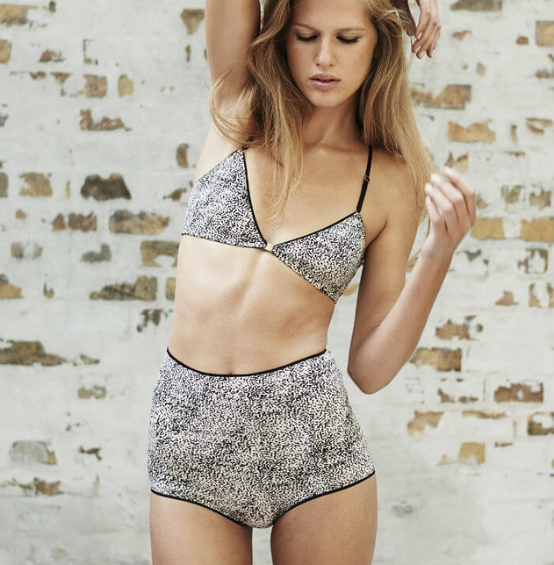 7. Underprotection
Price:  From $50
Sustainable Materials: GOTS-certified organic cotton, banana fabric, and lyocell
Lauded as one of the best organic lingerie brands Europe has to offer, Underpotection, the Danish company, produces stylish and sustainable lingerie using eco-friendly materials like TENCEL, GOTS-certified organic cotton, banana fabric, lyocell, and recycled polyester. Think stockings, teddies, organic bras, hipsters, and much more. In fact, they boldly assert that their creations are "almost as sustainable as being naked." Each piece is adorned with an abundance of gorgeous patterns and prints for virtually every aesthetic. To top it all off, the sexy sustainable lingerie brands work with fair trade factories in Latvia and Greece to keep production closer to home.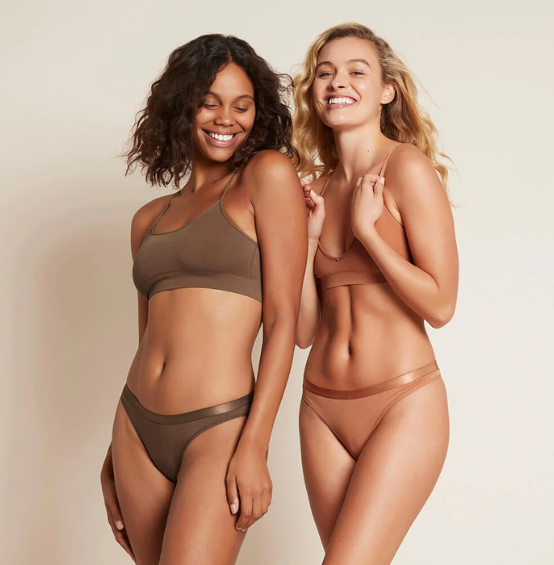 8. Boody
Price: From $14 
Sustainable Materials: Organic bamboo viscose
Boody offers comfortable, minimalist, ethical lingerie made from sustainable bamboo viscose, which is known for its softness and moisture-wicking properties. Crafted from organic bamboo viscose in WRAP-certified factories, these intimates effortlessly blend comfort and style, making them a must-have addition to your top drawer. In addition to their amazing quality, Boody is also one of the most affordable organic lingerie brands on the eco market.
9. Botanica Workshop 
Price: From $32
Sustainable Materials: Organic cotton, deadstock silk, and recycled nylon.
Botanica Workshop is a Los Angeles-based organic lingerie brand that designs sustainable lingerie and loungewear made from organic, recycled, and renewable materials. Here, retro-meets-minimalist aesthetic. The ethical lingerie company produces their garments in small batches within the vibrant city of Los Angeles. What sets them apart is their dedication to sourcing fabrics from a mill located a mere 25 miles away from their cut and sew studio, further reducing their carbon footprint.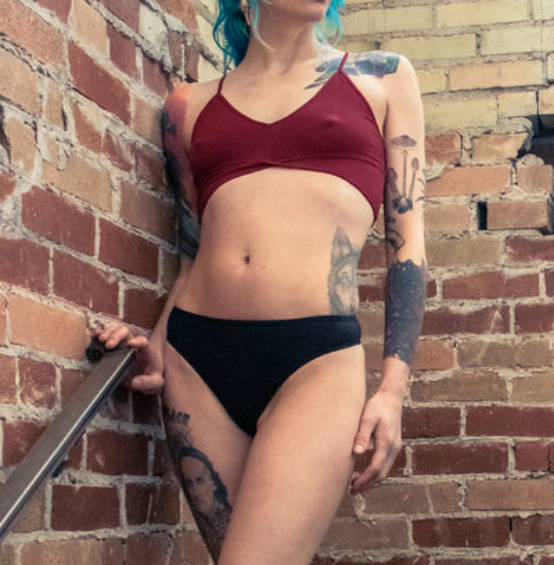 10. Azura Bay
Price: From $45
Sustainable Materials: Organic cotton, bamboo, and recycled fabrics
Last, but not least, Azura Bay, the online boutique that curates a collection of eco-friendly and ethically made organic lingerie brands, offering a range of sustainable options for conscious conscious women. Their collection features delicate lace bralettes, seductive bodysuits, and classic underwire bras, ensuring that there's something for everyone. They work closely with artisanal craftsmen and women who employ traditional techniques to create their lingerie, ensuring superior quality and attention to detail. What's more, they solely use eco-conscious materials such as organic cotton, bamboo, and recycled fabrics, minimizing their ecological footprint.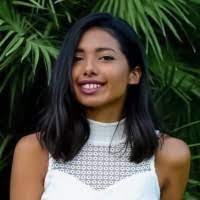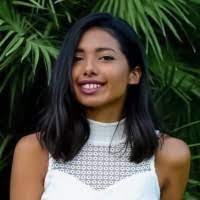 About Author
Konstantina Antoniadou
Freelance sustainability and fashion writer with an ongoing curiosity to explore new innovative technologies, and report on trends in "green" industries.