Best Organic Mattresses and Natural Beds Under $1000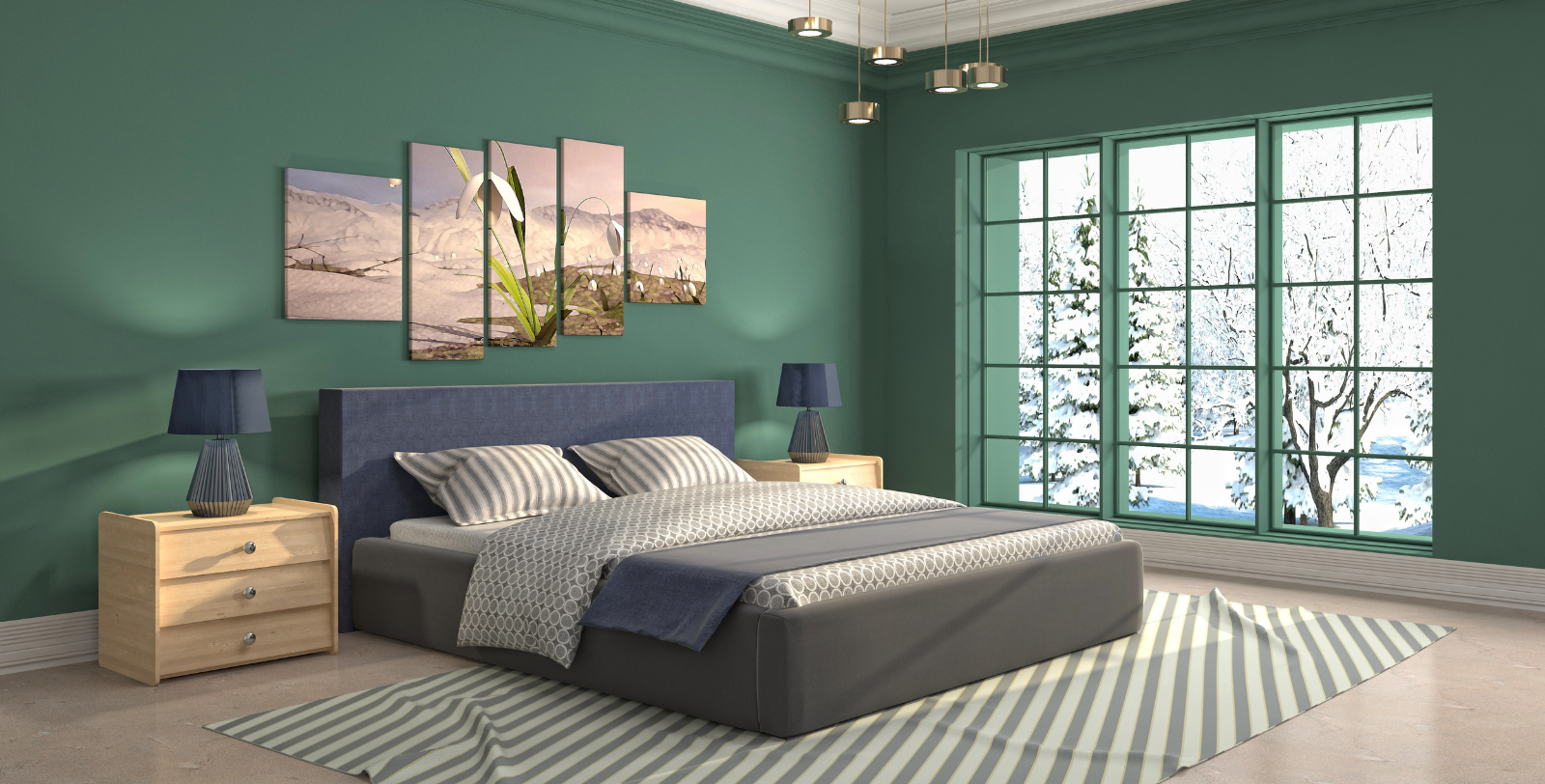 While we all have unique habits and quirks that affect our sleep-related purchases, the best affordable organic mattress options are here to eliminate one of the most important worries – the price.
There is no other way to put it; whether you are a side, back, or stomach sleeper, you need to invest in a non-toxic mattress that offers the right spinal support while applying superior pressure evenly to your body. It goes without saying that many spinal symptoms are heavily linked to bad sleep posture. So let's make sure you get a five-star hotel-level luxury with our "Best Organic Mattress under $1000" list.
Ahead are our top affordable GOTS-certified mattress options and many more non-toxic mattress finds that bear many sustainability certifications. Luckily, there is no need to forgo comfort to stay true to your eco-friendly pledge – because the affordable organic mattress options below will meet all your shut-eye preferences.
9 Affordable Non-Toxic Mattress Options For Natural Beds Under $1000
1. Layla Memory Foam Mattress
Price: $949
Sustainable Materials: Polyester,  Rayon, Viscose, and   Poly/Lycra
Warranty: 120 Night Trial-100% Money Back Guarantee/ lifetime warranty
 First on our list of affordable non-toxic mattress options, Layla Sleep. The sustainable bedding brand offers an array of ultra-comfy options, including a splurge-worthy  memory foam mattress for under $1000. It's a copper mattress, it's a cooling mattress, it's a dream in a box. More precisely, the copper gel in the foam reacts to increased pressure with a firming response that grants a soft and huggy feeling.
Also, the material carries heat away from your body faster which results in an overall cooler bedtime. Lastly, it features a  unique layering of foams that dampens motion so your sleeping partner won't feel your every move.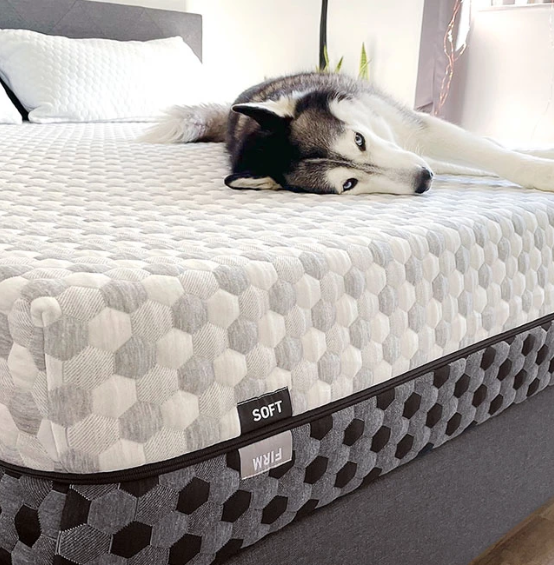 2. Earthfoam
Price: $999
Sustainable Materials: Natural rubber from organic farmers in Sri Lanka, organic wool from New Zealand sheep, organic cotton
Warranty:  10 Year Comprehensive Warranty + Free Shipping and Returns
If you are in search of a sustainably made, comfortable yet firm mattress, Earthfoam is an excellent choice. Its high-density foam offers stability for people of all shapes and sizes, absorbing pressure instantly and returning to its original shape the moment you move. This feature ensures you remain comfortable all night, in any position, without disturbing anyone else in bed.
The Earthfoam mattress is crafted with an array of organic materials, including natural rubber, sourced from independent farmers in Sri Lanka, and organic wool from New Zealand sheep. Moreover, the organic cotton is grown in India and Turkey without any synthetic fertilizers or pesticides.
As well as its luxurious feel, the Earthfoam mattress is well-known for its breathability. Its materials dissipate body heat as you sleep, keeping you cool and comfortable. Even the medium firmness mattress is designed to support your spine, cradle your joints, and prevent back pain.
And there's more: this mattress is created to last up to three times longer than the average mattress, ensuring quality and durability. It comes with a comprehensive 10-year warranty for your peace of mind.
The production process also respects fair trade, organic, safety, and emissions standards, as confirmed by its Global Organic Textile Standard (GOTS), Global Organic Latex Standard (GOLS), Fair For Life – Fair Trade, and Oeko-Tex Standard 100 certifications.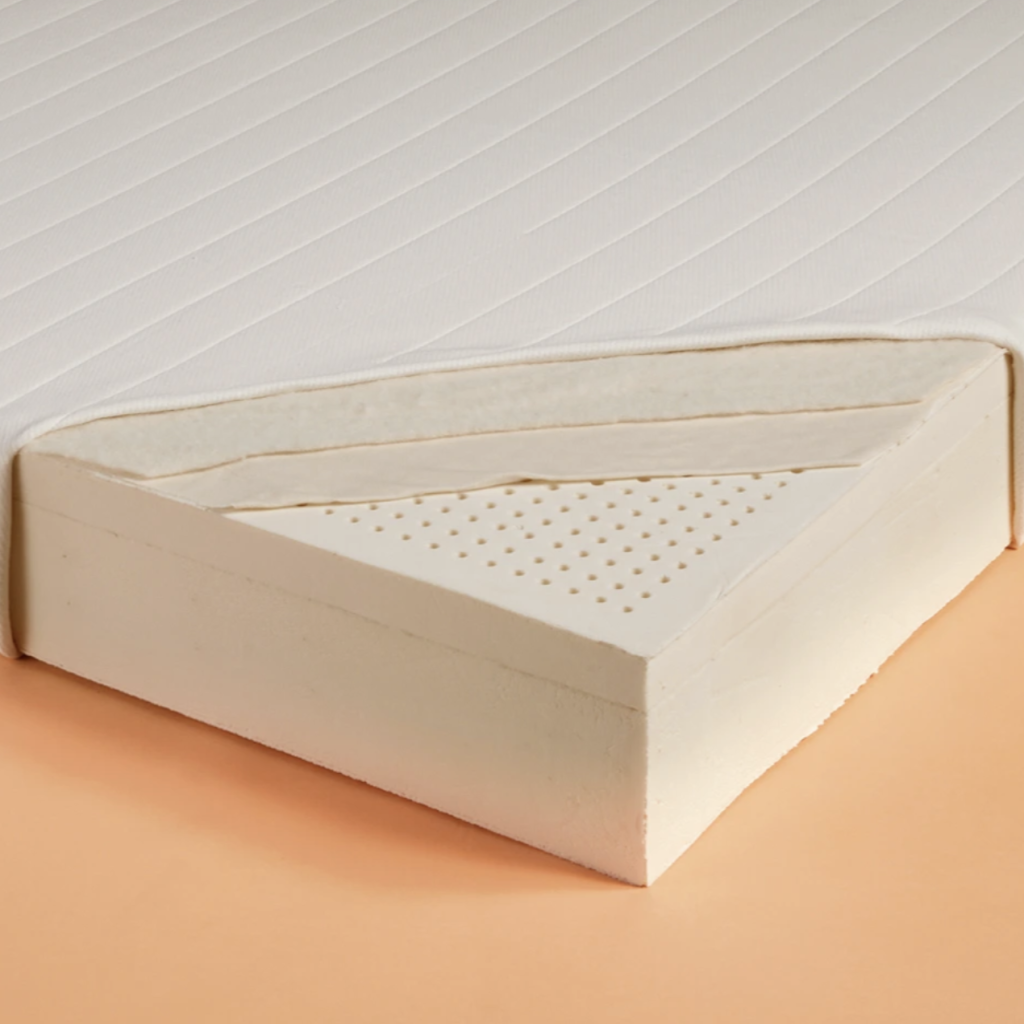 3. DreamCloud 14″ Queen Mattress
Price: $999
Sustainable Materials: Natural latex, gel memory foam, cashmere, tufting, and eco-friendly coil technology
Warranty: 365-Night Home Trial, Lifetime Warranty, and free shipping
Everlane specializes in garments of exceptional quality and only produce their clothing in ethical factories. They source only the best fabrics and their items are designed to last.
The brand does not focus on trends as their goal is for their items to be worn for many years to come.
If you are looking for ethical denim then look no further than Everlane. Denim is one of its specialities and you can feel good about the next pair of jeans you purchase.
This eco-brand strives to use the most sustainable materials available and are always transparent about their supply chain.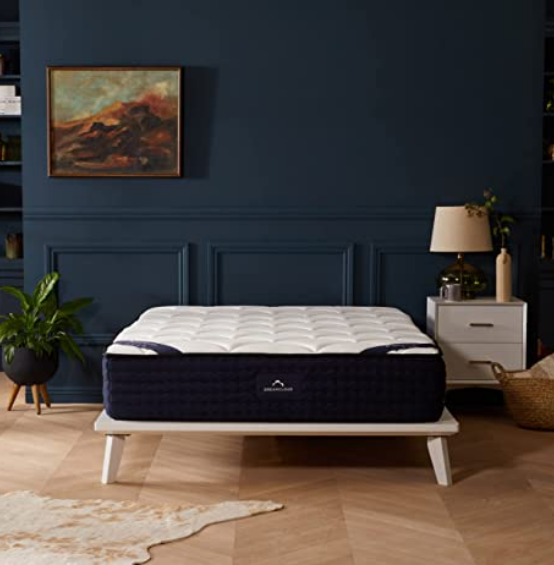 4. Nod by Tuft & Needle, Adaptive Foam 8-Inch Mattress
Price: $469
Sustainable Materials: CertiPur Certified & GreenGaurd Certified memory foam made in the USA
Warranty: 100-night trial
Another noteworthy addition to your best queen mattresses under $1,000 checklist is Tuft & Needle's affordable organic mattress. The brand was Silicon Valley engineers in 2013, so rest assured you'll be getting the best of the best in terms of innovative technology.
This Adaptive Foam 8-Inch Mattress features two layers of open-cell T&N which allows air to flow freely for ultimate breathability and pressure relief.
One of the 3.000+ Amazon reviewers noted that this s GREENGUARD Gold and CertiPUR-US certified non-toxic mattress compresses nicely to conform from head to toe but knows when to stop so it doesn't sink too far.
Surprisingly, it's also the most affordable queen mattress under $1,000 – and it is definitely worth it!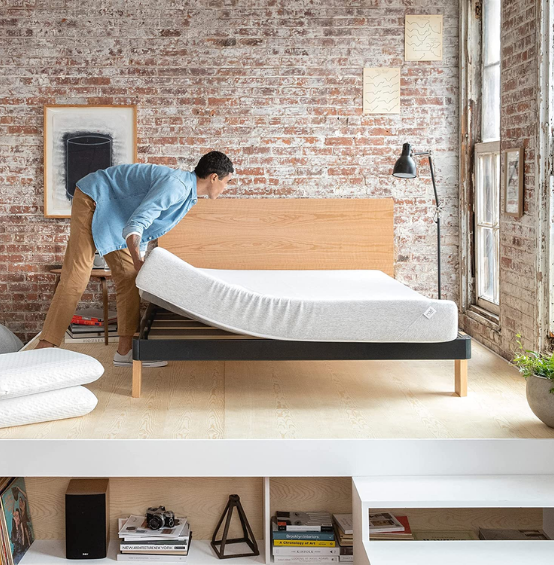 5. Keetsa Firm iCoil® and BioFoam® Mattress
Price: $890
Sustainable Materials: OEKO-TEX certified unbleached 100% cotton with 100% petroleum oil memory foam
Warranty: 12-year warranty
Beautiful craftsmanship is part of this brand's DNA. Their clothing ranges feature men's wardrobe staples that will last a lifetime (or more!).
Taylor Stitch creates sophisticated menswear that will not damage your wallet or the planet. Their speciality is denim, lightweight jackets and knits.
This brand believes that the fashion industry needs to be different and follows five pillars of social responsibility. These include responsible sourcing and building, closing the loop, creating community and giving back.
New items can be crowdfunded which provides less waste and gives the buyers a 20% discount. It truly is a win-win.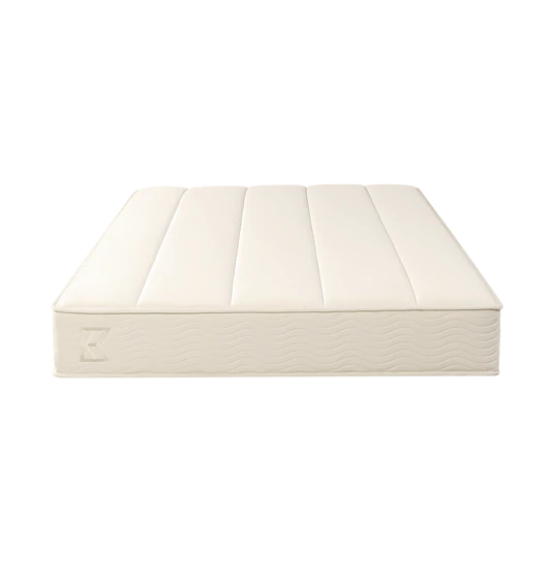 6. Natural Latex Hybrid Mattress | Eco Terra
Price:  $999
Sustainable Materials: GOTS certified organic wool, OEKO-TEX Standard 100 certified latex, GOTS certified organic cotton, and quantum coils with food-grade polypropylene
Warranty: 15-year warranty, 90-day trial
Eco Terra's affordable gots certified mattress is designed with our breathable, dynamic support demands in mind. It is handcrafted in the USA, with pure, GOTS and Oeko-Tex® Standard 100 certified, 100% natural latex, organic wool, and cotton.
It comes with two firmness level options (Medium and Medium-Firm) to match your comfort needs. Additionally, the premium upcycled steel coils, which are encased with food-grade polypropylene fabric, are here to improve airflow, support, and spinal alignment.
This best organic mattress under $1000 option promises to help us reach deep levels of REM sleep.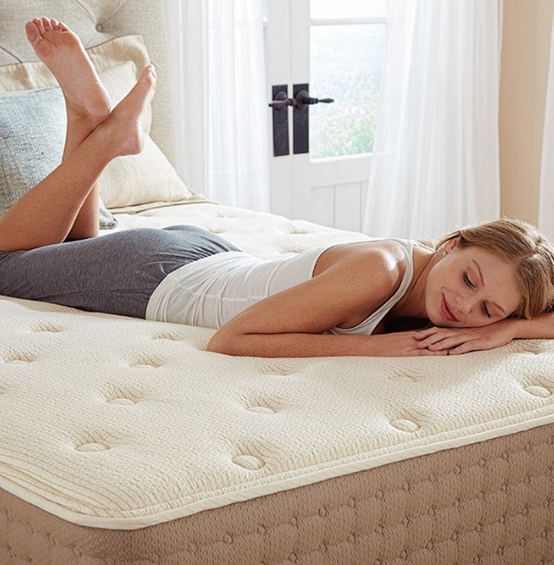 7. Avocado® Eco Organic Mattress
Price: $999
Sustainable Materials: GOLS certified organic latex and GOTS certified organic wool and cotton
Warranty: 100-night trial and 25-year warranty
Knowledge Cotton Apparel specializes in organic linen clothing that has an effortless Scandinavian style. With both casual and elegant options available, this brand has fashionable clothing available for the entire family.
Specializing in loose-fitting linen options and loungewear this comfy yet elegant brand will have all of your friends envious of the northern European styling.
Knowledge Cotton Apparel is a Scandinavian family operated business that holds sustainability true to its core. They are focused on the responsibility of the textile industry and its impact on the environment, cotton farms and textile workers.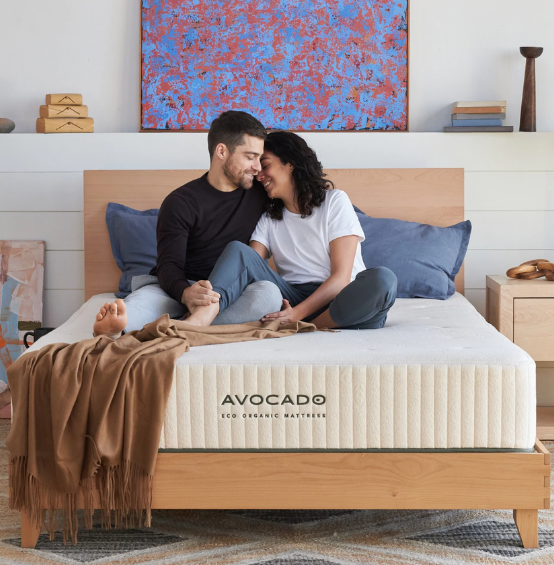 8. The Original Mattress Designed for Athletes – Bear Mattress
Price: $699
Sustainable Materials: Sleep Recovery Technology™Made from Natural Minerals, Exclusive EcoFlex™ Fiberglass-Free Fire Barrier, CertiPUR-US Certified Foams
Warranty: 120-Night Risk-Free Trial and Free Shipping
Bear's Hybrid is not just the best organic mattress under $1000, but is also designed for athletes and the most active people. With over 10,000 reviews, the GreenGuard Gold-certified brand definitely reigns the affordable GOTS-certified mattress game.
The Breathable Celliant® Cover boosts your performance and promotes faster muscle recovery. The cooling Graphite-gel memory foam eliminated the unwanted body heat while the responsive transition foam offers pressure relief with balanced support.
Lastly, the high-density support foam is here to add the benefit of long-lasting durability. The brand uses Sleep Recovery Technology made from natural minerals and an Exclusive EcoFlex™ Fiberglass-free fire barrier that makes them pioneers in the Non-toxic mattress industry.
9. Luxury Memory Foam Mattress – Live and Sleep
Price: $899
Sustainable Materials: Eco-Friendly visco-elastic foam
Warranty: 100 Night Sleep Trial and 20-years warranty
This CertiPUR-US® and OEKO-TEX® certified medium-balanced memory foam mattress promises to optimize your bed for sleep thanks to the great quality of design and construction.
The luxurious soft breathable cover is utterly soft and flexible while the responsive memory foam in combination with the Gel Infused Cool Memory Foam, offers pressure point relief. Live and Sleep's best affordable organic mattress will surely tick all your sleep-related boxes.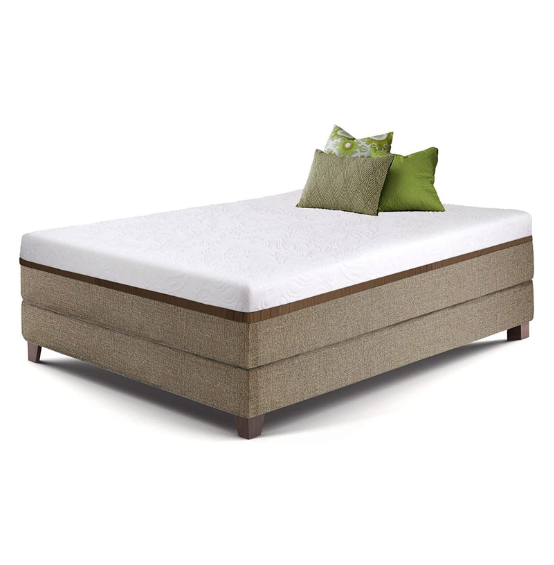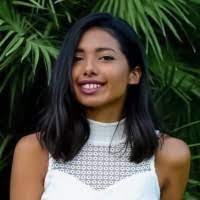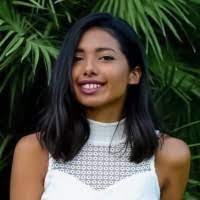 About Author
Konstantina Antoniadou
Freelance sustainability and fashion writer with an ongoing curiosity to explore new innovative technologies, and report on trends in "green" industries.