A Beginner's Guide To Cottagecore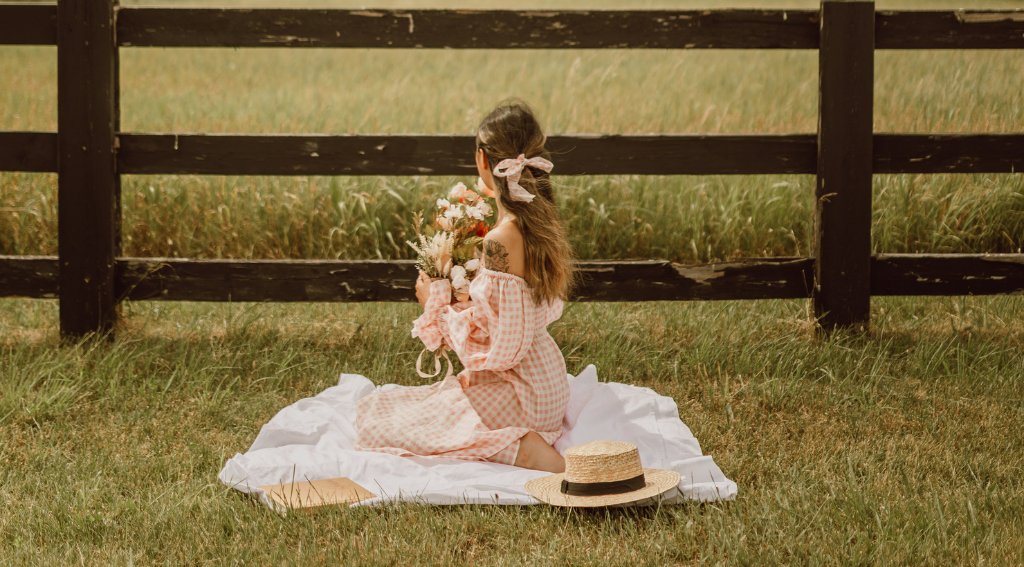 Really, what is cottagecore? How do I get started with cottagecore and are there any sustainable cottagecore clothing brands on the eco market? Here's everything you need to know about the booming lifestyle trend.
Are you ready to escape the hustle and bustle of modern life and indulge in some rustic charm? Look no further than Cottagecore! This whimsical aesthetic has taken the internet by storm with its cozy cottages, quaint gardens, and vintage fashion. But if you're new to the Cottagecore lifestyle, fear not – we've got you covered! In this beginner's guide, we'll take you on a journey through the enchanting world of Cottagecore aesthetics and show you how to create your very own slice of rural paradise. 
We're talking Laura Ingalls Wilder, fairy tales, and all things cozy and quaint. With cottagecore, you can embrace the beauty of a life surrounded by nature and the comfort of a warm cup of tea. Cottagecore is calling, and we're answering!
So grab a cup of tea, and put on your favorite floral dress, cottagecore aesthetics are calling, and we're answering!
What Is Cottagecore?
This charming aesthetic has taken the internet by storm, with TikTok, Instagram, and Tumblr serving as hotspots for cottagecore enthusiasts. According to The New York Times, cottagecore offers an escape from the constant pinging of phones and endless work emails, instead prioritizing domestic tasks completed with a sense of fulfillment. This aesthetic emphasizes traditional skills and activities, such as baking bread, gardening, and crafting handmade items. It's a nod to a simpler time, with a focus on self-sufficiency, sustainability, and living in harmony with nature. So, in simple terms, the main cottagecore design elements aim to take us back all the way back to 19th-century farm life and celebrate a romanticized, self-sufficient lifestyle as an antidote to the busy, technology-driven days.
Where Did the Cottagecore Aesthetic Originate?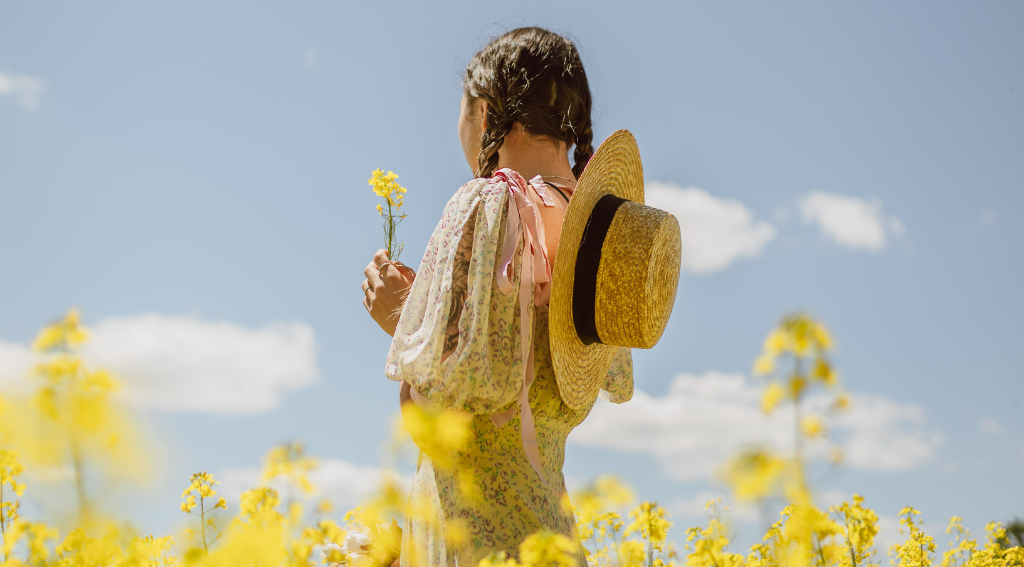 The origin of the Cottagecore lifestyle can be traced back to several influences. In fact, it dates as far back as 2,300 years ago, to ancient Greek countryside. This idea is reflected in the philosophy of ancient Greek philosophers such as Epicurus, who believed that the key to a happy life was to live modestly and cultivate a close connection to the natural world.
One of the most significant influences is the Romantic movement of the late 18th and early 19th centuries. The Romantics were a group of artists and writers who believed in the importance of nature, simplicity, and the rustic lifestyle. They rejected industrialization and urbanization and celebrated the countryside, where they found inspiration for their art and literature.
Another influence on the Cottagecore aesthetic is the Arts and Crafts movement of the late 19th century. This movement celebrated traditional craftsmanship and the use of natural materials. It rejected mass production and the industrialization of art and design.
The Cottagecore aesthetic also draws inspiration from rural cultures around the world, particularly in Europe and Asia. In Europe, the concept of hygge in Denmark and lagom in Sweden celebrate a simple, cozy, and contented way of life. In Japan, the concept of wabi-sabi celebrates the beauty of imperfection, simplicity, and natural materials.
What's the Cottagecore Color Palette
The Cottagecore aesthetic is all about natural and earthy tones that remind you of an idyllic countryside setting. Soft pastel shades muted earthy hues, and pops of bright colors can all be found in the Cottagecore color palette.
Soft pink, sage green, creamy beige, dusty lavender, and buttery yellow are some of the most popular colors in Cottagecore. These hues evoke a sense of tranquility, comfort, and warmth. Other popular colors include rusty orange, deep burgundy, and forest green, which add depth and richness to the overall look.
When it comes to prints and patterns, florals are the queen of the Cottagecore world. Delicate floral patterns in soft pastels, bright colors, or even moody hues can be found on dresses, curtains, and bedding. Gingham and plaid are also common patterns in the Cottagecore aesthetic, adding a touch of rustic charm.
 The Sustainable Lifestyle Of Cottagecore
The cottagecore lifestyle is pretty much synonymous with sustainability and conscious living. That's mostly because it values a simple way of life that is rooted in traditional skills and practices, such as growing your own food, cooking from scratch, and upcycling or repurposing items. By embracing these practices, cottagecore enthusiasts are able to reduce their carbon footprint and promote environmental sustainability.
One of the main ways in which cottagecore promotes sustainability is through a focus on self-sufficiency. Many cottagecore enthusiasts aim to live a self-sufficient lifestyle by growing their own fruits and vegetables, raising chickens for eggs, and even keeping bees for honey. This allows them to reduce their reliance on store-bought goods, which often require packaging and transportation, both of which have negative environmental impacts. Additionally, by growing their own food, cottagecore enthusiasts are able to support organic and regenerative farming practices, which prioritize soil health and biodiversity.
Ultimately, cottagecore reminds us to embrace the cozy vibes and care for our humble abodes like a snuggly, fluffy blanket. It also encourages us to be gentle with Mother Earth by taking care of the flora and fauna outside our windows. Whether you live in a bustling city or the countryside, this aesthetic nudges you to embrace a sustainable lifestyle and do your part in preserving the environment. Think of it as tending to your own personal secret garden, but instead of herbs, you're nurturing your own well-being and the planets.
How To Achieve The Cottagecore Home Design Aesthetic?
Step 1: Embrace Natural Materials
Cottagecore aesethic is all about celebrating nature, so it's essential to incorporate natural materials into your home. Think rustic wooden furniture, woven baskets, and jute rugs. Add a touch of warmth with cozy wool blankets and fluffy pillows made from sustainable materials. Sustainable decor brands like Zuahaza and FairTrade Winds offer an array of pillows, throws, table linens, baskets, and rugs for your cottagecore home design. 
Step 2: Incorporate Vintage Finds
The cottagecore lifestyle celebrates the past, including all vintage finds and heirloom-quality home staples that can be passed down through generations. Browse your local thrift stores and antique markets for unique pieces, such as vintage glassware, embroidered linens, and old-fashioned quilts. Sustainable brands like Chairish, the pre-owned eco-friendly furniture marketplace, sell mostly vintage-style pieces. EBTH also lets you bid on your favorite vintage furniture – every piece has been authenticated and professionally photographed by their in-house team.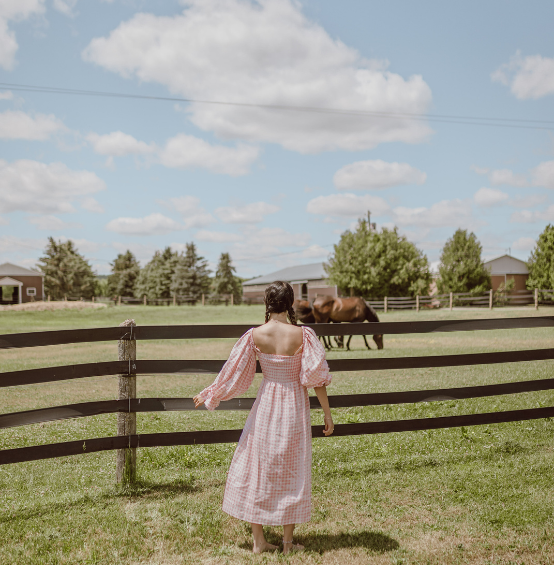 Step 3: Add Floral Touches
Nothing says cottagecore like floral touches. Whether it's a fresh bouquet of wildflowers on your kitchen table or floral-printed curtains in your living room, adding floral touches is an easy way to bring the outdoors inside.  Pottery Barn, for example, has an array of Certified Nontoxic curtains adorned with Garden Floral prints. 
Step 4: Create a Cozy Atmosphere
Last but not least, creating a cozy atmosphere is essential for achieving the cottagecore home design aesthetic. Add warm lighting with candles or fairy lights, play soft background music, and add cozy seating areas with plush cushions and blankets. P.F. Candle Co, The Little Market, and NaayaStudio are only a few sustainable home decor brands you should put on your radar. And don't forget to stock up on your favorite teas and treats for the ultimate cozy experience.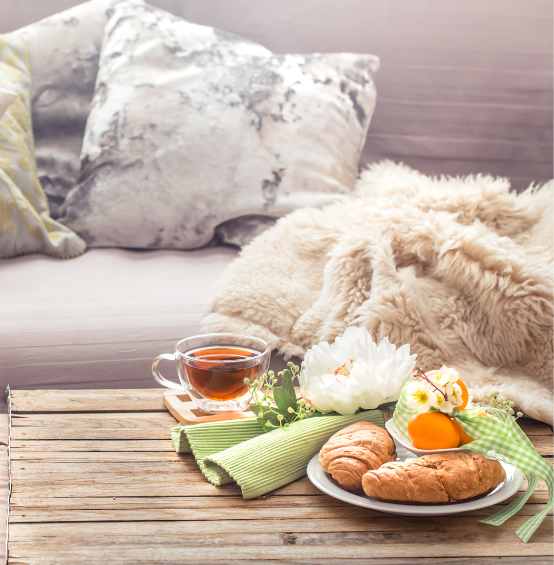 Sustainable Cottagecore Clothing Brands
 Welcome to a world of whimsy and romantic nostalgia, where the wardrobe is a nod to the simpler times. It's time to let Cottagecore aesthetic "bleed" into your sartorial rotation as well. Luckily for us, many ethical fashion brands have been inspired by the cottagecore lifestyle.
1. Christy Dawn
Price: From $48
Sustainable Materials: Regenerated cotton, deadstock, organic cotton, and alpaca wool
From sustainable wedding dresses that make you feel like a forest nymph to cozy sweaters that make you want to curl up in front of a roaring fire, Christy Dawn has it all. They use four conscious fabrics, all ethically sourced from reputable distributors: Regenerated cotton, deadstock, organic cotton, and alpaca wool. But what really sets them apart is their "farm to closet" program. Each piece in their collection is made from organic cotton grown on their own 25 acres of land in Erode, India. That's right, with every purchase, you're not only getting a beautiful piece of clothing but also contributing to the soil's health and carbon sequestration.
2. Mara Hoffman
Price: From $250
Sustainable Materials: GOTS certified cotton, recycled nylon, tencel, linen and recycled polyester
The luxury fashion brand Mara Hoffman is all about being mindful and eco-conscious, using materials like GOTS-certified cotton, recycled nylon, and recycled polyester. Plus, they've got a range of Oeko-Tex STeP-certified products. And the best part? Mara Hoffman caters to all body types, with sizes ranging from XS to 3XL. So, whether you're petite or curvy, there's a sustainable and stylish option for you. Get ready to turn heads and save the planet at the same time!
3. Tamga Designs
Price: From $65
Sustainable Materials: Tencel and Lenzing Ecovero
Tamga Designs' dreamy vibes, with whimsical prints and flowy silhouettes, will make you want to dance in a field of flowers. They use eco-friendly fabrics like Tencel and Lenzing Ecovero, which are made from renewable wood pulp, and they're all about those low-impact dyes. And if you're all about reducing waste (which we hope you are!), you'll be happy to know that Tamga is committed to zero-waste manufacturing principles.
Conclusion: A Beginner's Guide To Cottagecore: Achieving the aesthetic 
So there you have it, my fellow cottagecore aesthetic enthusiasts! You are now equipped with the knowledge and inspiration to embark on your journey into this magical world of simple living and timeless aesthetics. From creating your own cottagecore wardrobe to designing your dream home with vintage touches and sustainable materials, there are endless ways to incorporate this lifestyle into your daily routine. Remember, the essence of the cottagecore lifestyle is not just about recreating a bygone era, but about celebrating the present moment and the beauty of nature. So let's continue to honor the earth and live mindfully, one whimsical adventure at a time!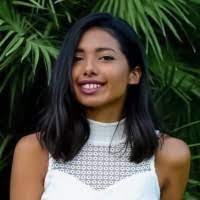 About Author
Konstantina Antoniadou
Freelance sustainability and fashion writer with an ongoing curiosity to explore new innovative technologies, and report on trends in "green" industries.