Is J Crew Fast Fashion, Ethical or Sustainable?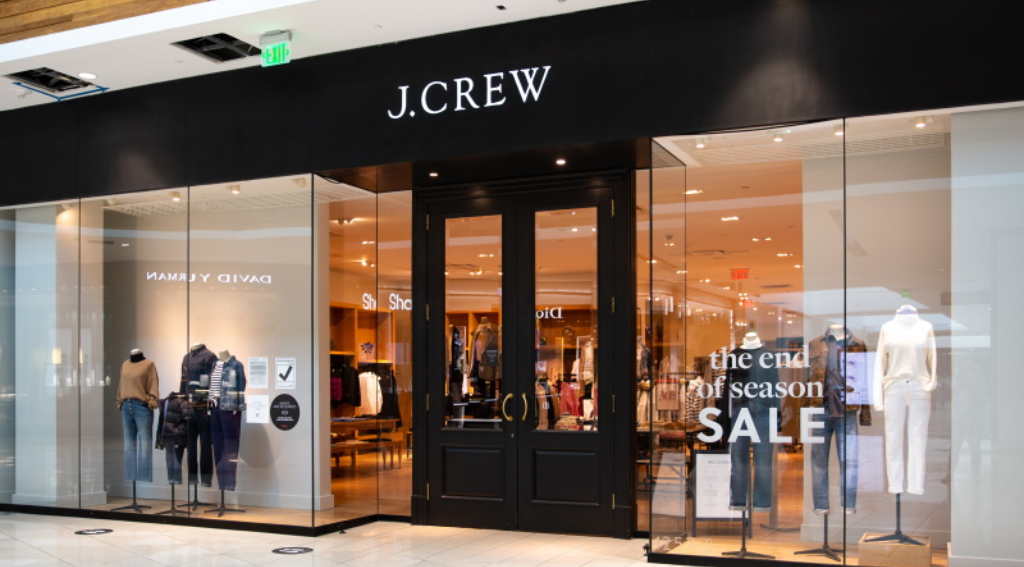 Is J Crew ethical or just another fast fashion company? What are the sustainable goals of J. Crew? Do they produce their clothing in ethical and safe factories? Here's everything you need to know about the American multi-brand, multi-channel, specialty retailer.
Is J Crew fast fashion?
Yes, J Crew is a fast fashion company that deliberately raises their prices to appeal to more quality all while promoting overconsumption.  
Founded in 1992, J.Crew is a household name across the United States with a well-deserved reputation as one of the country's leading fast fashion retailers. So much so that,  in 2019, it generated a yearly revenue of $2.54 Billion! Embracing contemporary fashion, the company curates an array of women's, men's, and children's apparel and accessories, including swimwear, outerwear, lounge wear, bags, sweaters, denim, dresses, suiting, jewelry, and shoes each year.
Its popularity extends beyond fashion-savvy customers, as famous celebrities, politicians, and professionals of all kinds frequently choose J.Crew's apparel, giving the brand a global cult following. Notably, even former U.S. First Lady, Michelle Obama, is among those enamored with the brand's offerings.
Nestled in the heart of New York City's Financial District, specifically at 225 Liberty Street, the headquarters of J.Crew oversees the company's operations. Its global presence extends to various factory locations worldwide, encompassing countries such as the United States, China, Vietnam, Bangladesh, and the Philippines. Up until August 2016, J.Crew boasted a vast network of over 450 stores. Currently, the brand maintains 124 J.Crew outlets and 178 factory stores scattered across the United States.
Throughout its journey, J.Crew has experienced a mix of positive and negative changes. Embracing Corporate Social Responsibility (CSR), the company has pledged to drive significant developments by adopting sustainable and ethical practices. However, this raises the question: Does J.Crew genuinely live up to its promises? Fast fashion brands are often associated with exploiting labor rights, using sweatshops, and relying on cheap, environmentally harmful fabrics. As we delve deeper, we'll uncover whether J.Crew falls into the fast fashion category or stands as an ethical and sustainable brand.
Let's explore the truth behind the label!
Is J Crew ethical?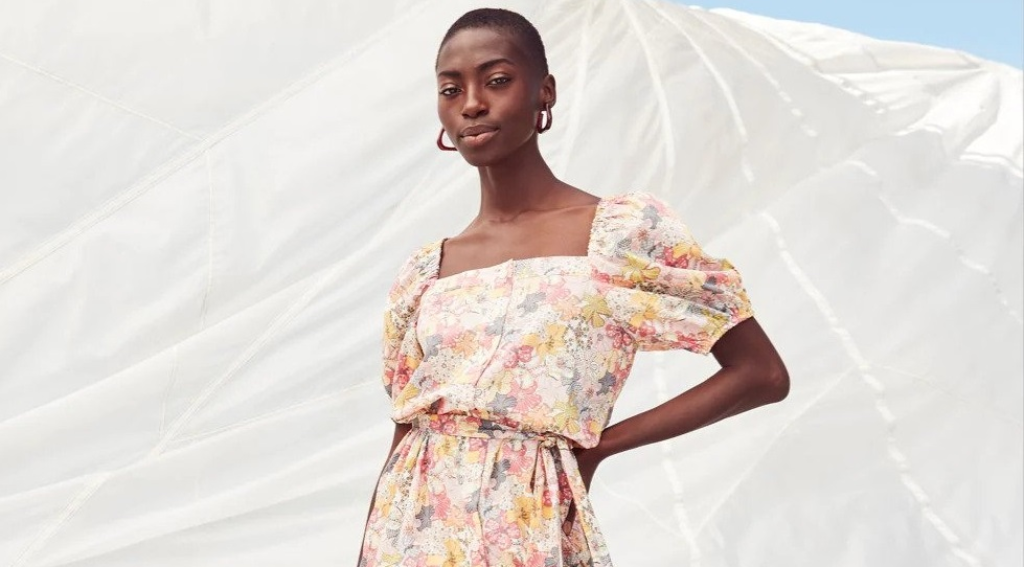 No, J Crew is not an ethical company. Contrary to its claims of ethical practices, J.Crew falls short of meeting the standards expected of an ethical brand. According to the Fashion Transparency Index, J.Crew scored a mere 11-20%, indicating a lack of transparency concerning its supply chain.
 Despite acknowledging its responsibility to support eco-friendly fabrics and factory workers, the company's factories are not Fair Trade certified, raising concerns about worker welfare.
While J.Crew has outlined a Code of Conduct for its subcontractors and suppliers, there is no concrete evidence that all of its production units adhere to these standards. Moreover, most of its production occurs in countries with low-cost labor, such as China, Vietnam, Bangladesh, and the Philippines, posing significant risks of human rights exploitation.
 In 2021, reports surfaced about workers in one of J.Crew's Philippines factories planning to sue the brand for illegal dismissals and union-busting, further fueling doubts about the company's commitment to fair labor practices.
Does J Crew uses child labor or sweatshops?
The majority of J.Crew's sourcing countries are developing nations where labor ethics may not receive adequate attention, and the employment of young individuals as young as 15 is common. Despite the brand's claims of not engaging in child labor, it faces challenges in providing concrete evidence to substantiate this assertion. The sourcing practices in such regions raise concerns about the potential involvement of underage workers in the production of J.Crew's goods.
As we previously mentioned on our Romwe deep-dive, China has been known to have a significant presence of factories, some of which have been associated with sweatshop conditions and instances of child labor. Without concrete information about audits, fair trade practices, safe working conditions, and fair wages, J Crew's claims leave room for doubt.
Though J.Crew made efforts to check supplier policies by conducting audits in 126 factories and terminating two facilities that didn't meet conduct standards, it remains selective about what information it shares with consumers. Key details, including the entire suppliers' list and the company's stance on forced labor, gender equality, and freedom of association, are withheld from public view, revealing a lack of transparency.
So, despite these efforts, the brand fails to demonstrate a genuine commitment to providing fair living wages and safe working conditions for its employees, raising concerns about the potential use of sweatshops.
Is J.Crew Sustainable?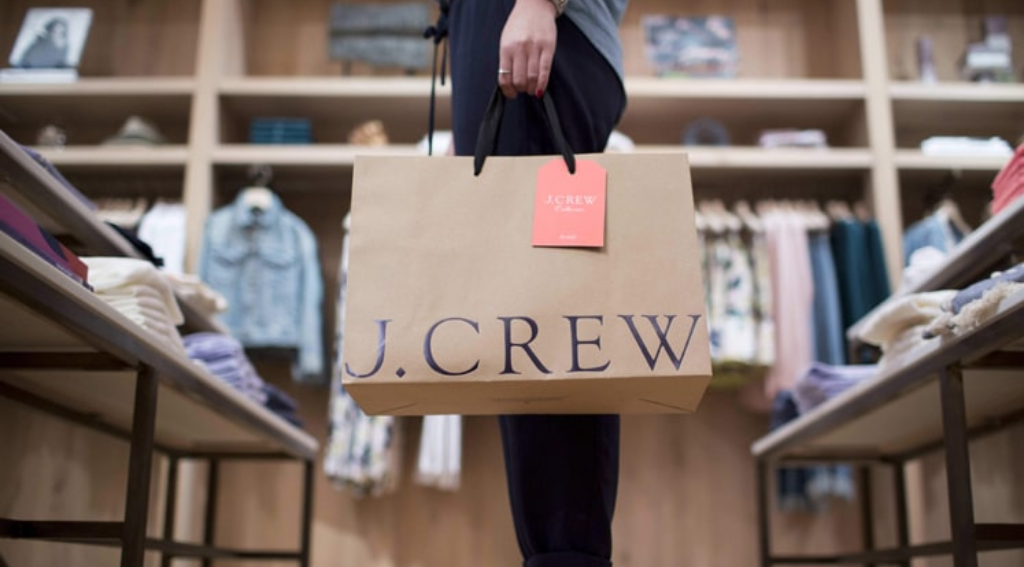 J.Crew's journey towards sustainability is an ongoing one, but it still has considerable progress to make. Notably, the company has taken positive steps by donating its unsold inventory to Good360.org, a non-profit organization that distributes surplus items to communities in need, fostering positive change in their lives. 
Additionally, they have shown commitment by banning the use of the hazardous "sandblasting" technique on denim and launching a reuse and recycling program to reduce landfill waste.
What are the sustainable goals of J. Crew?
In 2021, J.Crew made strides in responsibly sourcing fabrics, with 52% of their key materials meeting sustainability criteria. They proudly report that 61% of their cotton is certified organic, 21% of their leather is from Leather Working Groups, and 45% of their cellulosic fibers originate from reputable sustainable textile companies. 
Looking ahead, J.Crew aims to achieve carbon neutrality by 2030, focusing on Scope 1 and 2 emissions from outlets, offices, and distribution centers. However, they have yet to implement measures across their supply chain to reduce their overall carbon footprint.
Acknowledging that the majority of greenhouse gas emissions come from Scope 3 in their supply chain, J.Crew has set a target to reduce these emissions by 30%. Unfortunately, the brand doesn't outline specific initiatives for responsible water consumption or wastewater management.
The environmental impact of J Crew
Despite these efforts, the brand still relies heavily on toxic materials such as virgin polyester, nylon, and plastic packaging. Virgin polyester is derived from petroleum, a non-renewable fossil fuel. The extraction and refining of petroleum involve energy-intensive processes that contribute to greenhouse gas emissions and air pollution.
Polyester fabrics shed microplastic fibers during washing, which ultimately end up in water bodies, threatening marine life and potentially entering the food chain. Like polyester, nylon is also made from petroleum, resulting in similar environmental impacts related to fossil fuel extraction and processing. The production of nylon emits nitrous oxide, a potent greenhouse gas that contributes to climate change.
While J.Crew has taken commendable steps towards sustainability, there is still work to be done to address its environmental impact holistically.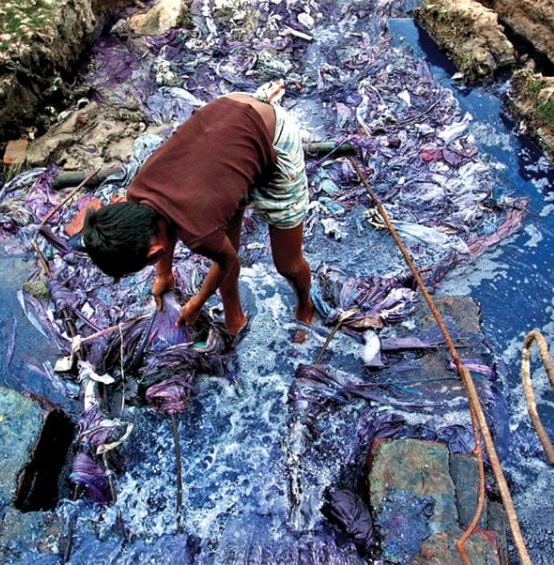 Sustainable, Ethical Alternatives to J Crew
1. Reformation
Price: From $38
Sustainable Materials: Lyocell, linen, FSC certified viscose, and more
Sustainable Materials: Organic cotton, linen, and hemp, or recycled materials  
this Los Angeles-based company excels at transforming sustainability into a fashionable statement. Their commitment to using sustainable and upcycled materials in every product gives new life to the saying, "One person's trash is another person's treasure." What's more, Reformation fosters a fair wage environment where creativity and fairness intertwine harmoniously. And to top it off, each item comes with its own description of its environmental footprint. We adore how Reformation embraces transparency, proving that affordable fair-trade clothing brands can thrive while prioritizing sustainability.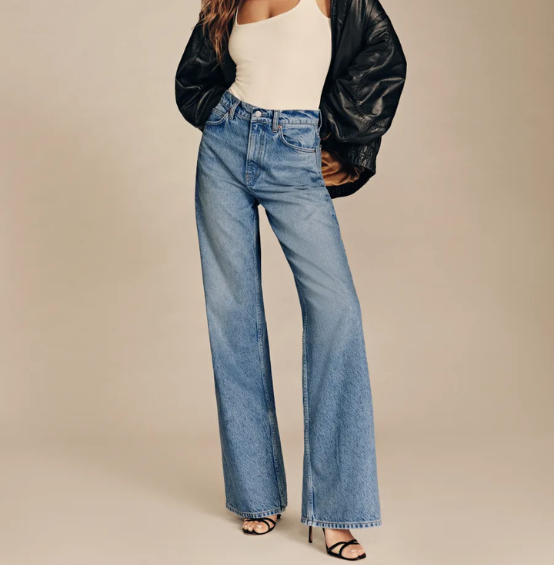 2. Mate The Label
Price: From $70
Sustainable Materials: Organic cotton, tencel, lien
Known as one of the finest fair trade fashion brands in the USA, Mate The Label has truly mastered the art of dressing sustainably. Whether you're in search of a cozy sweat set or a stunning maxi dress, MATE has got you covered. Each garment is carefully crafted, sewn, dyed, and packaged in an eco-friendly manner, all within the vibrant heart of downtown Los Angeles. Not only that, but they also contribute to environmental causes, recognizing that saving the world is an everlasting trend.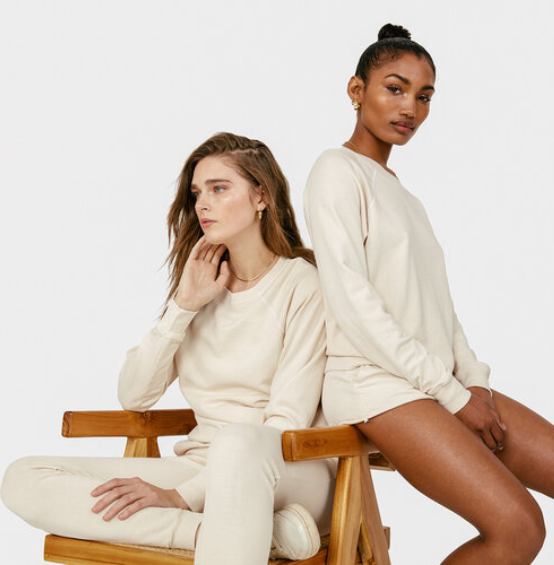 3. Outerknown
Price: From $40 
Sustainable Materials: ECONYL, Organic Cotton
This conscious clothing company wholeheartedly embraces the responsibility of considering both people and the planet at every stage of their journey. From meticulous pre-production planning to the final post-production moments, Outerknown's dedication shines through. Working hand in hand with global partners who share their vision of fair wages and sustainable production practices, Outerknown takes transparency to the next level by sharing the magic happening behind the scenes on their website.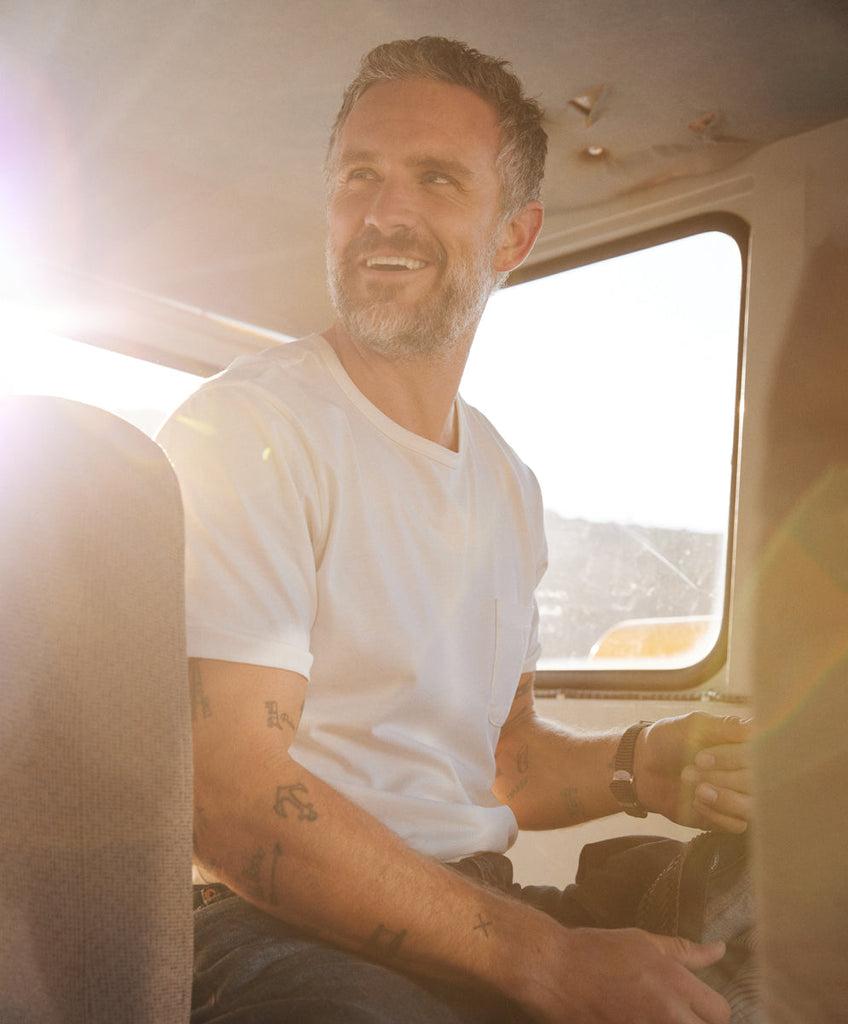 Conclusion: Is J Crew Ethical, Sustainable, or Fast Fashion?
So, is J C rew ethical and sustainable? – Absolutely not. Is J Crew fast fashion? – Yes!  Brands like J Crew  brands prioritize maximizing profits, often disregarding the well-being of the planet and its people. Their business model revolves around overproducing vast quantities of clothes, urging consumers to constantly chase trends and dispose of garments once they go out of style. So, as advocates for sustainable living, it's crucial to raise awareness about the impact of fast fashion and encourage more responsible and mindful fashion choices that consider the planet's health and future generations.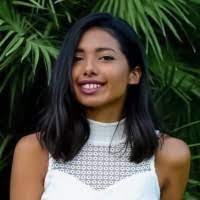 About Author
Konstantina Antoniadou
Freelance sustainability and fashion writer with an ongoing curiosity to explore new innovative technologies, and report on trends in "green" industries.