Is Quincy Mae Fast-Fashion, Sustainable, or Ethical?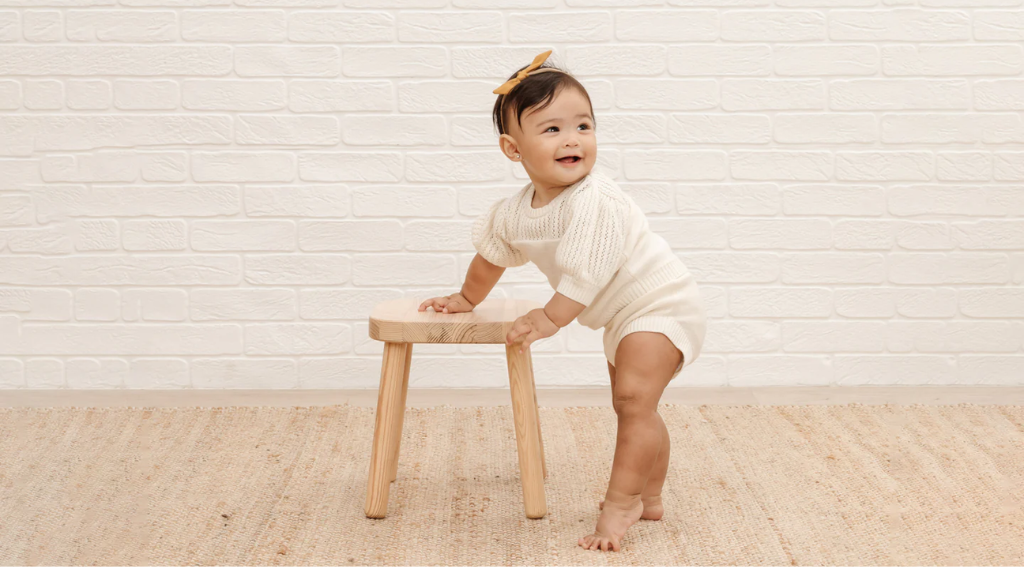 Is Quincy Mae Fast-Fashion? Here's everything you need to know about Quincy Mae's sustainability and ethical manifacturing practices. 
Touted as one of the most well-known baby and children's clothing brands, Quincy Mae was created by designer/illustrator/mother Kelli Larson who got inspired by her own baby! On their virtual shelves, you can find a range of organic cotton clothing and accessories for infants and toddlers. The California-based company is committed to using high-quality, organic materials that are gentle on a child's delicate skin and kind to the environment. Their designs often feature soft, neutral colors and simple, timeless patterns, making them a popular choice among eco-conscious parents looking for fashionable, versatile, and sustainable sartorial options for their little ones. 
Quincy Mae sets the bar high when it comes to quality and attention to detail. Their clothing is a testament to superior craftsmanship, boasting brushed jersey fabrics, high-end certified organic cotton, and top-notch wood buttons and finishes. The brand's commitment to ethical and sustainable production means their garments are not only stylish but built to last. They can endure the tugs, snaps, zips, and countless cycles in the washer without losing their charm.
What makes Quincy Mae truly stand out, according to hundreds of online reviews, is their durability, making them perfect for passing down to younger siblings. With their gender-neutral earth-toned colors and timeless prints, these garments find new life in the hands of kids. That's one of the reasons why Quincy Mae pieces often find second homes in the resale market, with dozens of resale Facebook groups dedicated to it.
But, is Quincy Mae sustainable or just another fast fashion brand? Let's find out. 
Is Quincy Mae Fast-Fashion?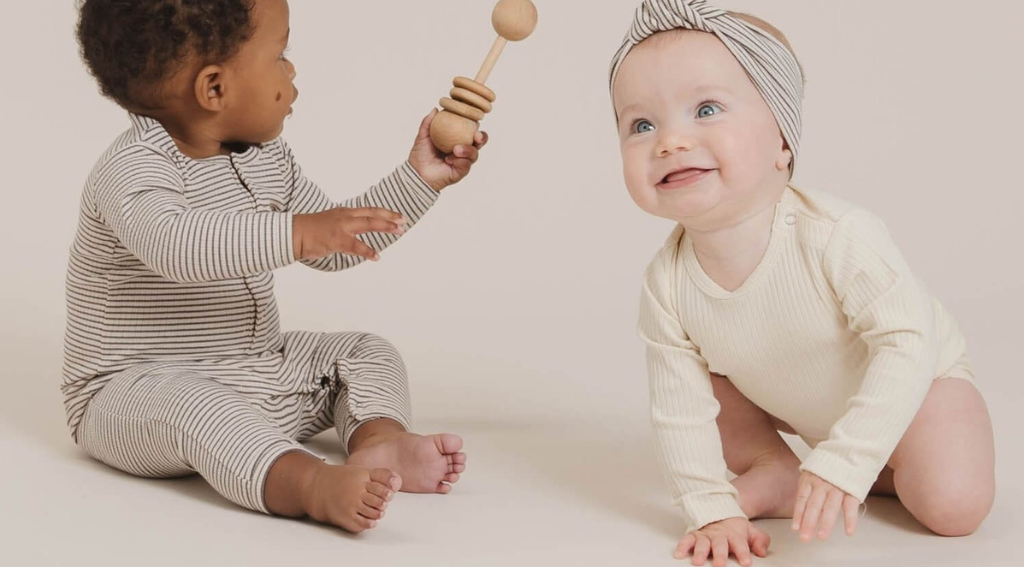 No, Quincy Mae is not considered fast fashion. Fast fashion typically refers to brands that produce inexpensive clothing in large quantities and at a rapid pace, often with lower-quality materials and under questionable ethical and environmental conditions. 
In contrast, Quincy Mae focuses on producing high-quality, ethically made, and sustainable clothing for infants and children. They prioritize using certified organic materials and pay attention to detail and craftsmanship. It's no secret that fast fashion relies on quickly changing trends and designs to encourage frequent purchases. Quincy Mae embraces timeless and gender-neutral designs that do not go out of style, reducing the pressure on consumers to keep up with fleeting fashion trends. Ultimately, Quincy Mae's commitment to quality, durability, and sustainability sets them apart from the fast-fashion industry.
Is Quincy Mae Ethical?
Yes, Quincy Mae is known for its commitment to ethical and sustainable production practices. 
The brand places a strong emphasis on ethical manufacturing and the use of organic materials. They work with certified organic cotton and employ high-quality production methods to create their baby and children's clothing. Most importantly, Quincy Mae takes careful measures in selecting production partners in China, ensuring fair working conditions, high wages, and a commitment to environmental and social responsibility. They have a Code of Conduct that covers some of the ILO Four Fundamental Freedoms principles. They prioritize ethical production, reflecting their dedication to maintaining high standards in their supply chain. It's essential for consumers to have transparency about a brand's manufacturing practices, and Quincy Mae appears to be open about their commitment to these values.
Is Quincy Mae Sustainable?
Yes, Quincy Mae is a sustainable company.
Firstly, the brand primarily uses certified organic cotton for its clothing. Organic cotton is grown without the use of synthetic pesticides or fertilizers, making it a more environmentally friendly choice.
They focus on creating high-quality garments designed to withstand wear and tear, making them less prone to wear out quickly. This durability promotes sustainability as it encourages the reuse and passing down of clothing items. That's why Quincy Mae clothing is often resold in the secondhand market through various platforms and resale groups, extending the life of their products and reducing waste.
What's more, Quincy Mae is committed to ethical manufacturing practices and works with production partners in China who uphold fair working conditions and provide high wages to their employees.  
Last, but not least, the brand's gender-neutral earth-toned colors and prints make their clothing suitable for passing down to younger siblings, encouraging the reuse of their garments.
In summary, Quincy Mae's use of organic materials, ethical manufacturing practices, durable quality, and a focus on extending the lifespan of its products through resale and reuse contributes to its overall sustainability as a brand.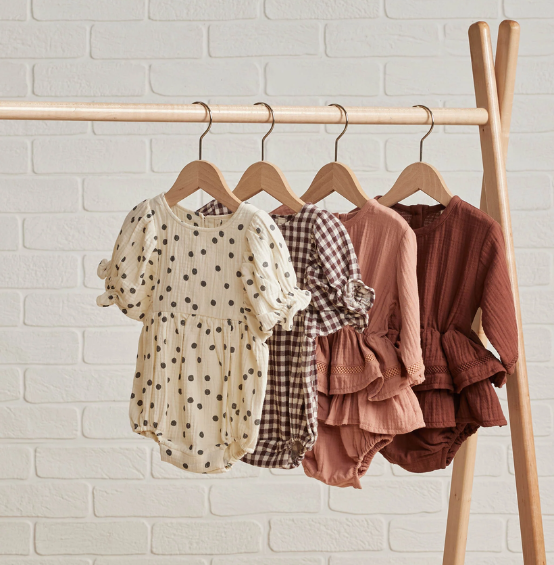 Sustainable brands like Quincy Mae for ethical kids clothing
1. Colored Organics
Price: From $26
Sustainable Materials: GOTS-certified organic cotton, water-based dyes
Colored Organics is all about crafting some of the coziest and most luxurious organic cotton baby clothing you'll find anywhere. They are known for their commitment to providing soft, high-quality, and ethically made clothing for kids. So, every piece of Colored Organics organic baby clothing is exquisitely crafted, 00% with GOTS-certified organic cotton and gets even better with every cuddle and wash. To top it all off, the brand uses water-based dyes with no additional chemicals!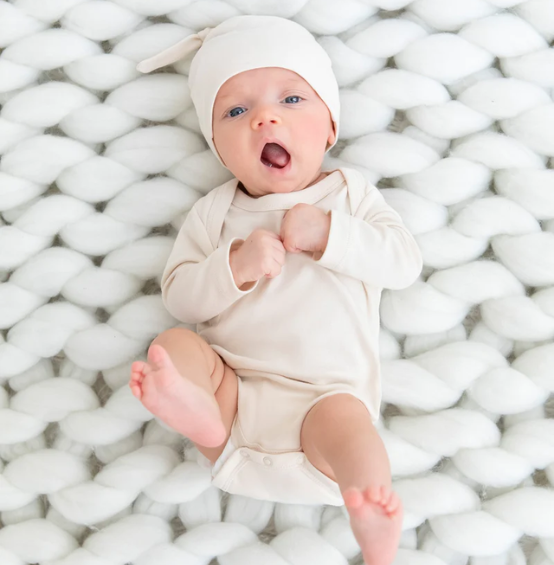 2. Monica & Andy 
Price: From $14
Sustainable Materials: Organic and Fair Trade Cotton
Monica & Andy is a brand known for its wide range of organic toddler and kids' clothing made in the USA. They are committed to providing sustainable and high-quality products for children, ensuring that every item is crafted to last and be loved. Monica & Andy uses organic and Fair Trade cotton, and their products are made in a GOTS-certified factory in Mumbai, India. This ensures that their clothing meets the highest global standards for organic textiles and fair labor practices. The brand offers a diverse selection of styles for girls, boys, and gender-neutral options, making it easy for parents to find cute and eco-friendly clothing for their children.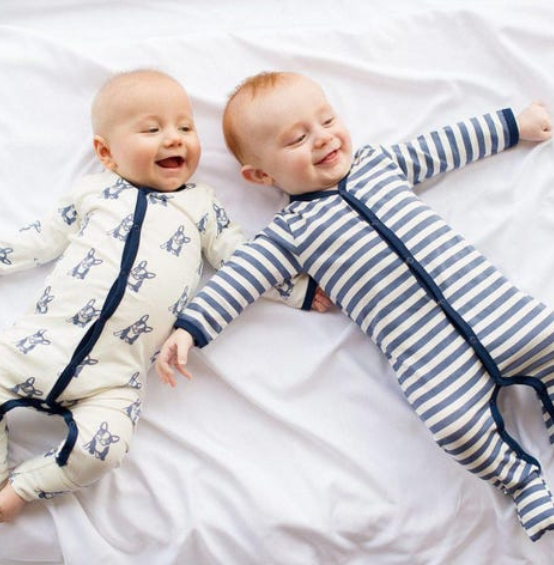 3. Beya Made
Price: From $40
Sustainable Materials: Linen and Organic Cotton
Beya Made stands out for its innovative approach to sustainable kid's clothing that offers both longevity and eco-friendliness. Their clothing is designed to last three times longer than traditional alternatives, making it a smart choice for eco-conscious parents.
What's particularly noteworthy is that Beya Made's sustainable kid's clothing is produced in a GOTS-certified and Fair Trade-guaranteed women's cooperative in Mumbai. When it comes to materials, Beya Made predominantly uses linen, a fabric known for its sustainability. Linen requires minimal pesticides, thrives on rainfall, and doesn't demand irrigation. This makes it an eco-friendly choice. Additionally, they incorporate organic cotton into their designs, another sustainable and safe material.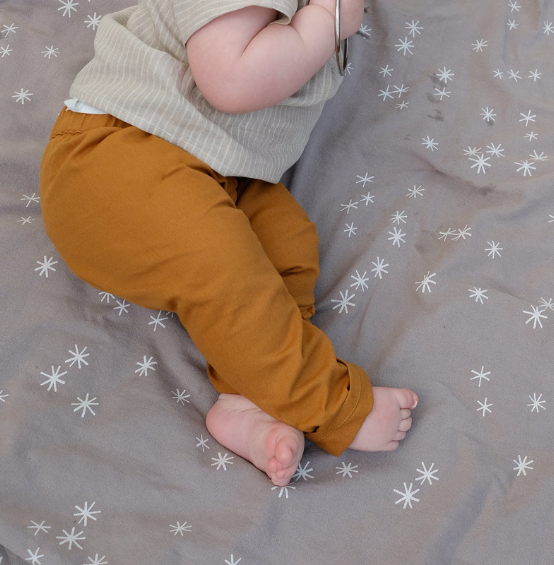 In conclusion: Is Quincy Mae Fast-Fashion, Sustainable or Ethical?
In conclusion, when it comes to Quincy Mae, we find a brand that steers clear of the fast-fashion frenzy. The brand has cultivated a thoughtful approach to fashion that embodies the essence of ethical, timeless, and planet-friendly choices. So, if you're seeking clothing that combines quality, sustainability, and ethics, Quincy Mae may be your perfect fit.