Natural & Organic Perfume Brands For Women With Non-Toxic Ingredients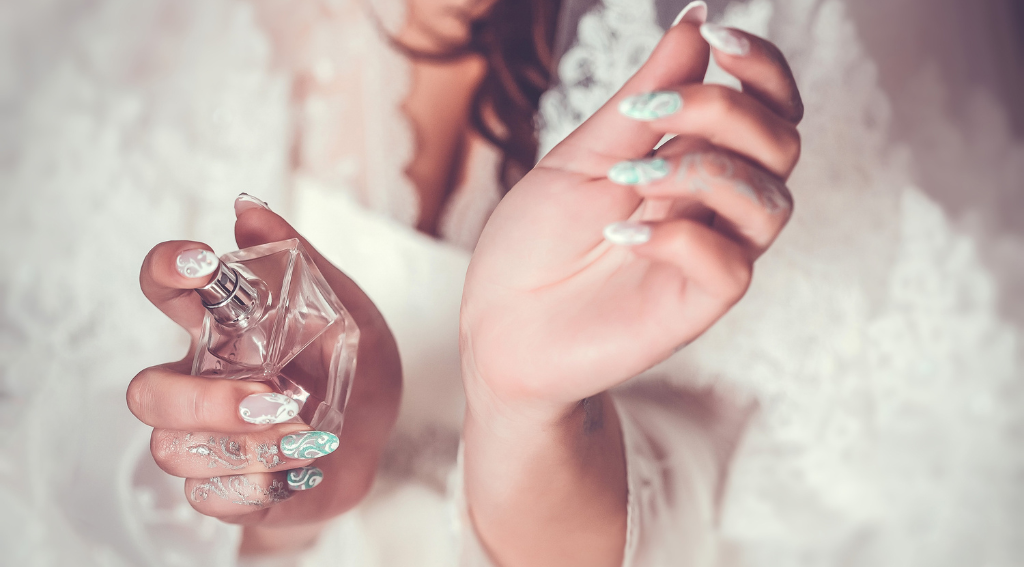 Ellis Brooklyn, 7 Virtues, and Florame might be the most popular organic perfume brands for women who prefer all-natural ingredients, but that's only until you discover the 15+, additional long-lasting non toxic perfume options we've rounded for you, ahead.
There's an array of women's organic perfume brands ready to indulge your wanderlust with breezy vacation-inspired scents. We've also included natural organic perfumes that smell just like a fresh piece of caramel swirled with spiced, plus apple wood. Not a fan of sweetness? How about a certified organic perfume with classic, and fruity, floral ingredients for luscious elegance?
Rest assured that there's a natural organic perfume for every taste! Even if you prefer the light, airy, and shower-fresh scent of a notoriously hard-to-find natural fragrance perfume.
Without further ado, here's our list of natural organic perfume brands for women with non-toxic ingredients. Don't forget to check out our top picks for men too!
Non-Toxic, Natural & Organic Perfume Brands For Women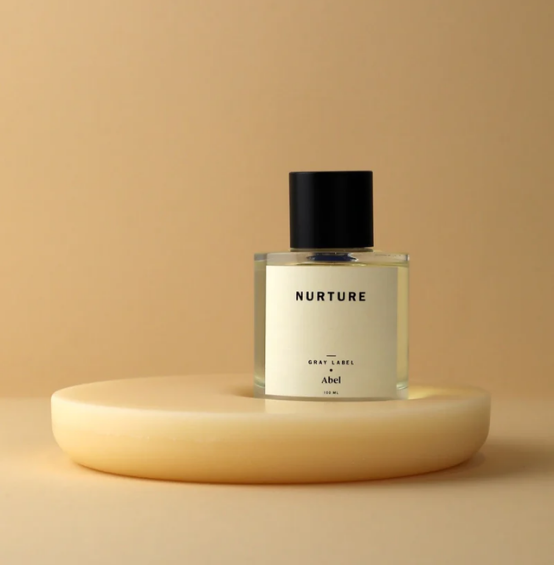 1. Abel Odor
Price: From $85.00
Sustainable Ingredients: Cruelty-free and vegan ingredients, essential oils
For almost 10 years, Abel Odor has been known as one of the best natural organic perfume brands that don't compromise on ethics or aesthetics. Currently, their collection includes 7 heavenly-scented unisex fragrances formulated with cruelty-free, vegan, 100% plant-derived natural fragrances made up of essential oils. For example, the White Vetiver is a fresh and invigorating scent with notes of bergamot, lemon, and vetiver. Golden Neroli is a warm and citrusy fragrance with notes of neroli, bergamot, and petitgrain. So referring!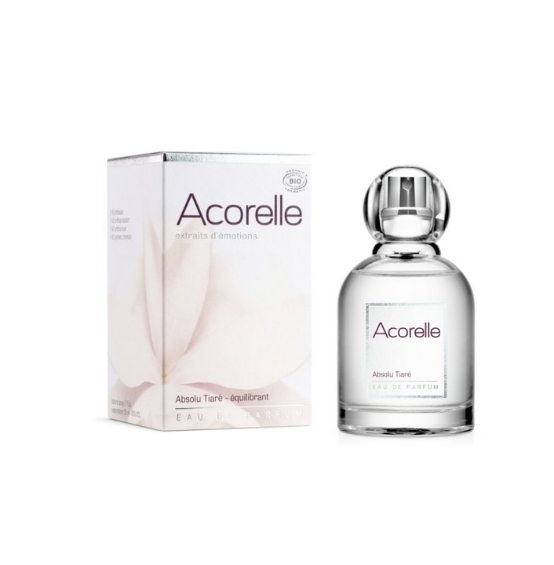 2.Acorelle
Price: From $14.78
Sustainable Ingredients: Natural and Organic Extracts and 100% Natural Active Aromatic Essential Oils
Acorelle creates long-lasting non-toxic perfumes with 100% natural fragrances sparkling and invigorating with woody and spicy notes based on the principles of olfactology. Created in 2006 in the small village of Frespech, France, the Ecocert-certified organic perfume brand uses 100% natural and organic alcohol, 100% natural and organic extracts, and 100% natural active aromatic essential oils to formulate their striking and hyper-feminine scents in the most ethical way possible.
3. Ajne
Price: From $65
Sustainable Ingredients: 100% natural essential oils and absolutes distilled from genuine flowers, fruit, citrus, seeds, grasses, leaves, bark, wood, and spices
From farm to natural non-toxic perfume, Ajne has been spotted in Academy Awards Gift Bag, People, and Vogue as one of the best organic perfume brands for women with non-toxic ingredients. The clean perfumes are produced by blending natural essential oils and absolutes obtained by the cold press, hydro, steam, soxhlet, or CO2 distillation of citrus, fruit, nuts, flowers, seeds, spices, leaves, wood, bark, roots and bulbs of plants "in much the same way as a fine wine is crafted."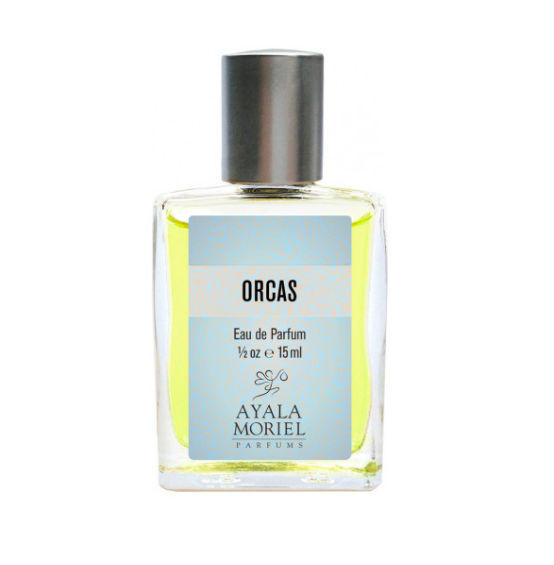 4. Ayala Moriel
Price: From $18
Sustainable Ingredients: Grain Alcohol or Jojoba Oil, Ambrette (Musk) Seed , Bergamot , Jasmine Grandiflorum & more
World Leader in botanical perfume, natural fragrance, and natural body products, Ayala Moriel is evidently one of the best organic perfume brands in 2023. The long-lasting non-toxic perfume line consists of 100% natural perfumes composed of pure botanical extracts that create beautiful, sensual, and inspiring scents for every woman. Are you interested in having a certified organic perfume specially designed for you? The brand also offsets natural bespoke perfumes!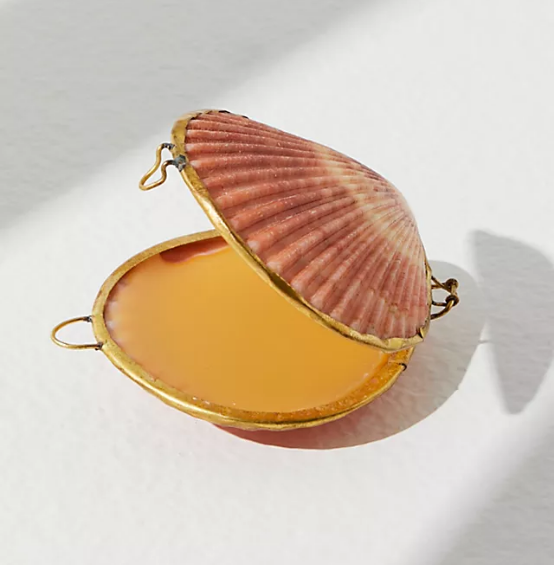 5. Earth Tu Face
Price: From $89
Sustainable Ingredients: Sunflower vitamin E, Oils of Jasmine Grandiflorum & more
Earth Tu Face infuses the pure flower oils of jasmine with organic safflower oil, organic beeswax, and 100% plant-derived Vitamin E to create natural organic perfumes that delight all the senses. These extremely giftable solid perfumes are neatly packaged in precious seashell compacts. Dab them on your wrists and feel transported whenever you get a waft throughout the day.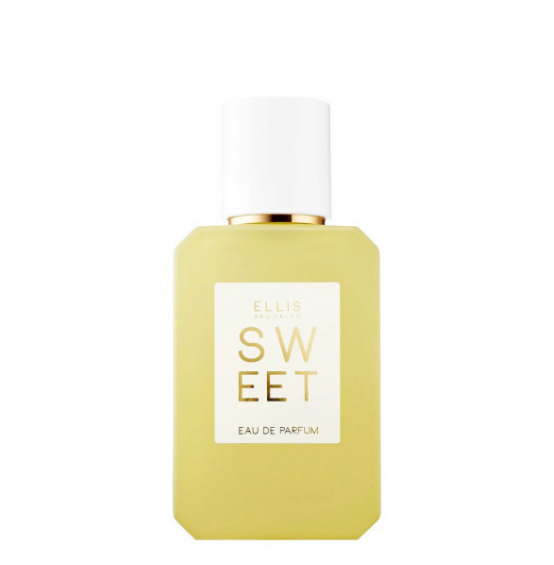 6.Ellis Brooklyn
Price: From $32
Sustainable Materials: Benzyl salicylate, citronellol, geraniol, alpha-isomethyl ionone, linalool, limonene & more
Touted as one of the best organic perfume brands, Ellis Brooklyn is PETA Certified vegan and cruelty-free! Their wide range of long-lasting non-toxic perfume options is packed in colorful contemporary yet chic bottles with biodegradable caps that are display-worthy and eco-friendly. Plus, made in small batches in New York, each Ellis Brooklyn clean fragrance is thoughtfully cared for from production start to finish boasting sustainably sourced, natural ingredients.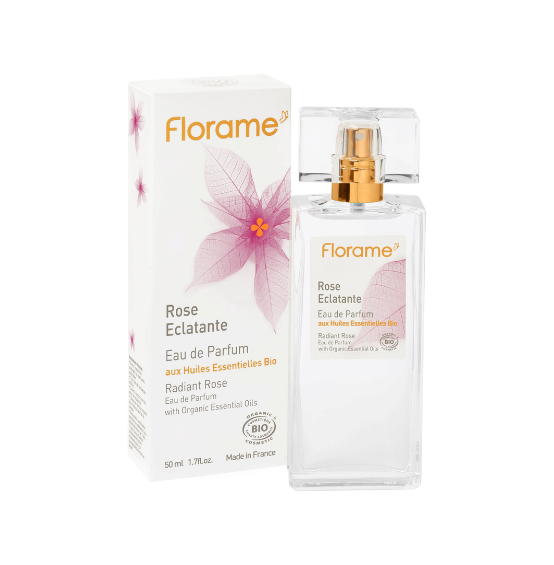 7. Florame
Price: From $39.59
Sustainable Materials: Vanilla Planifolia Fruit Extract, Lavandula Angustifolia (Lavender) Oil, Citrus Aurantium Amara (Bitter Orange) Peel Oi & more
Florame best natural perfumes are blended using ingredients that are 100% certified organic by ECOCERT. Their most beautifully delicate fragrances carry subtle and woody notes of white flowers. Other options include warm, slightly sweet, sensual fragrances and perfume notes with a hint of warm caramel, mixed spice, and apple wood. There's definitely a long-lasting non toxic perfume for every taste.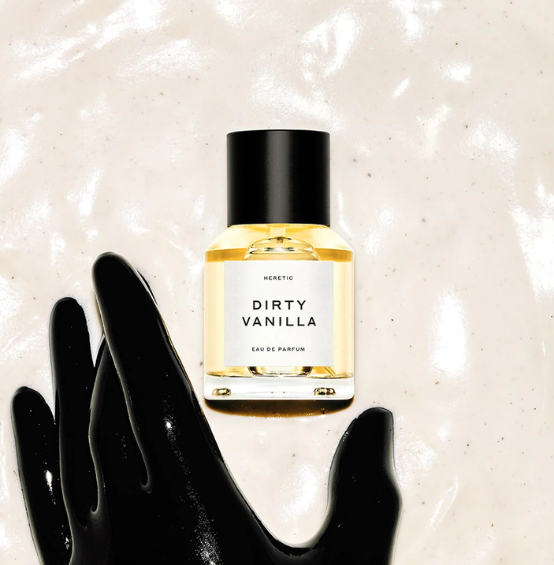 8. Heretic Parfums
Price: From $65
Sustainable Ingredients: Sage, oud, labdanum, cade, patchouli, myrrh, benzoin vanilla & more
Heretic Parfums' lineup of handcrafted fragrances is made from 100% naturally derived botanical ingredients blended in organic sugarcane alcohol. The unisex, vegan, cruelty-free natural organic perfume is infused with essential oils, isolates, absolutes, and resins from plants and flowers that we then blend into our fragrances at high concentrations to bring you the aromatherapy benefits of nature.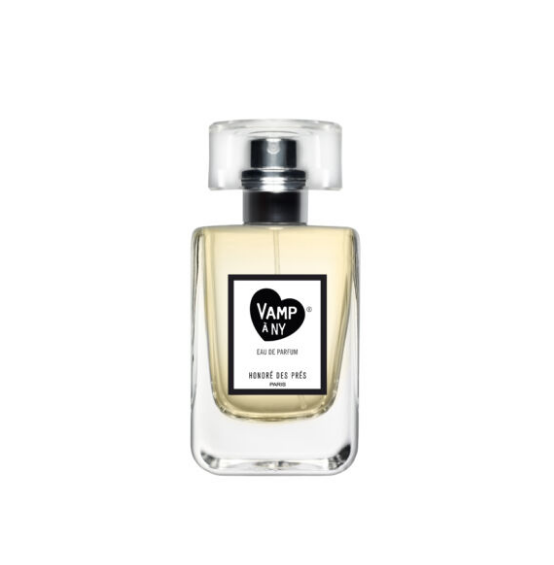 9. Honore des Pres
Price: From $84
Sustainable Ingredients: Benzyl Benzoate, Citral, Coumarine, Farnesol, Geraniol, Isoeugenol & More
Lauded as one of the best organic perfume brands in the world, Honore des Pres focuses on organic haute perfumery "set in Parisian greenery". The luxurious collection of entirely ECOCERT fragrances of natural origin is formulated with rare and precious olfactory harvests using organic farming methods.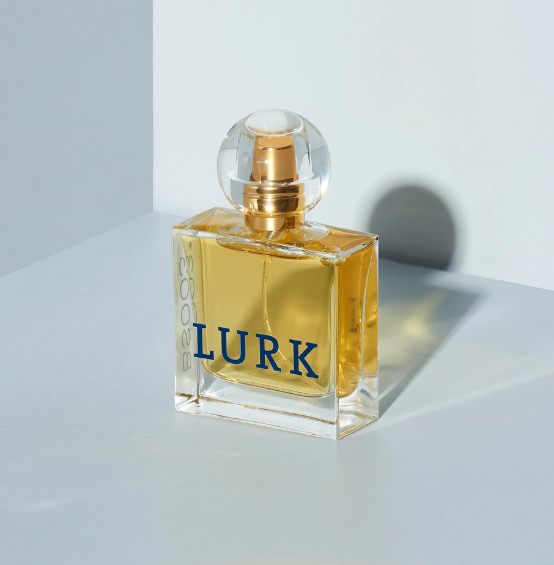 10. Lurk
Price: From $ 70
Sustainable Ingredients: USDA organic jojoba, non-GMO Vitamin E & more
Known for the most impeccable, long-lasting non toxic perfumes, LURK is made with 100% pure essential oils, resins, absolutes, and CO2 extracts infused in Certified organic jojoba and pure organic alcohol. The company adheres to the most stringent standards for perfume quality and purity offering Offering hand-blended and hand-poured oil-based fragrances for every preference.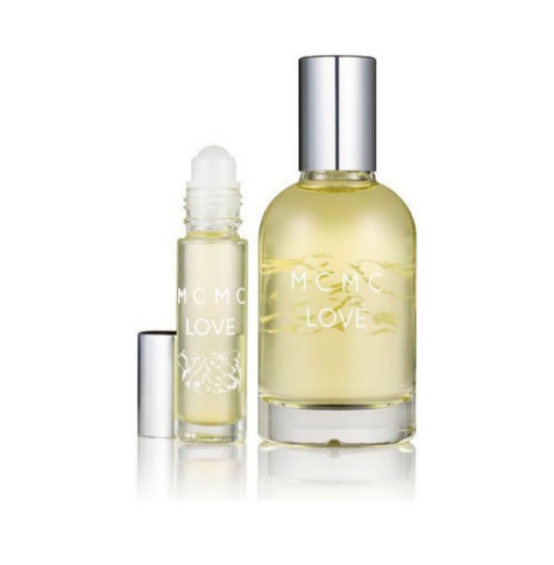 11. MCMC Fragrances
Price: From $98
Sustainable Ingredients: Sandal cyclopentane, methyl isoeugenol, musk indanone, iso e super, tobacco absolute & more
Known as one of the best organic perfume brands for women with non-toxic ingredients in the US, MCMC Fragrances, the Brooklyn-based fragrance house offers an array of handmade perfumes, colognes, and candles. Inspired by memories, travel & the people they love, clean perfumes are formulated with time-honored traditional methods and 100% natural ingredients.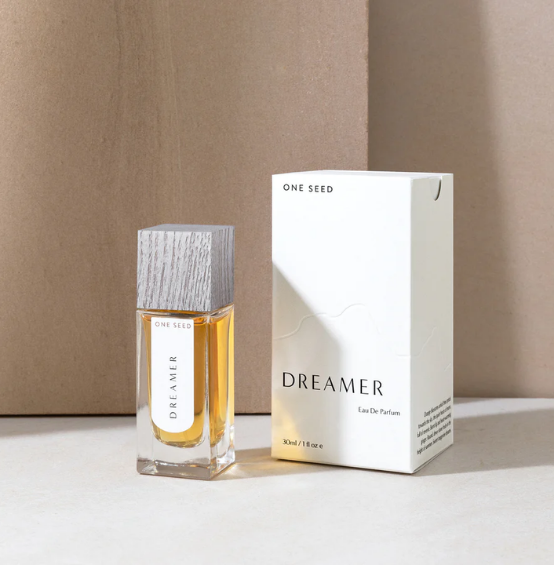 12. One Seed
Price: From $110 AUD
Sustainable Ingredients: Natural ethanol from sugar cane, extracts from Coriandrum Sativum (Coriander), Fruit Extract & more
You may have noticed that your natural perfumes don't last as long as your synthetic ones. That's exactly what inspired One Seed to launch their own collection of long-lasting non toxic perfumes featuring uplifting scents to calm your nervous system and feel more of those happy vibes for hour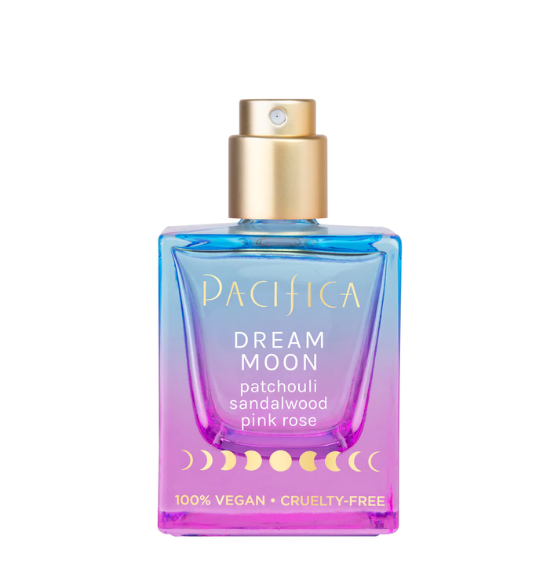 13. Pacifica
Price: From $22
Sustainable Ingredients: Sandalwood, jasmine and smoky cardamom & more
The certified organic perfume brand Pacifica offers a wide selection of vegan and cruelty-free scents, from vanilla to gardenia & more! They are made in the USA, in a base of natural grain alcohol, and are free of petroleum, animal ingredients, dyes, nitro musks, phthalates, benzene, parabens, GMO's, and other unwanted ingredients. Plus, the glass packaging is absolutely ethereal!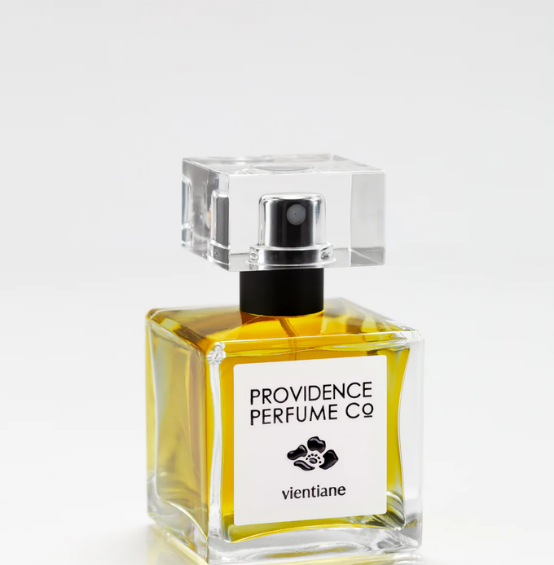 14. Providence Perfume Co.
Price: From $175
Sustainable Ingredients: Mexican vanilla, Madagascar vanilla, coconut pulp, white rose, balsam, myrrh & more
Artisan Natural Perfumes created from the finest botanical essences? Yes, please. The natural organic perfumes are blended by hand in artisan batches from the finest plants, flowers, woods, and resins available worldwide. The result?Long-lasting, seductive fragranceS for all who love earthy and floral notes.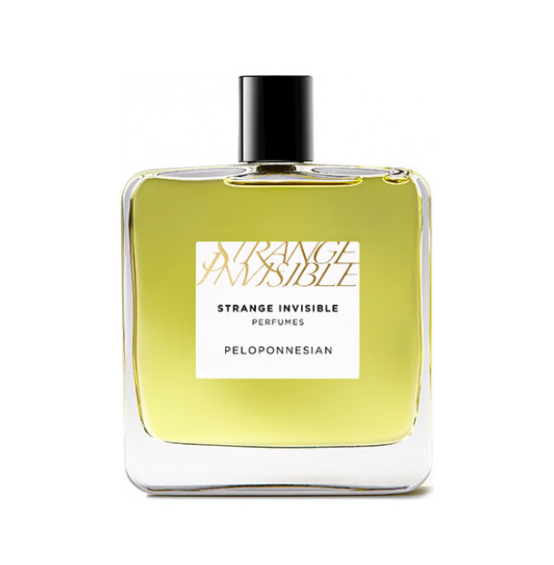 15. Strange Invisible Perfumes
Price: From $70
Sustainable Materials: Clean, hydro-distilled essences, layered narratives, and organic grape alcohol
Strange Invisible Perfumes blend certified organic, wildcrafted, biodynamic, and hydro-distilled essences through an immersion method that captures the more delicate aroma molecules impossible to capture with steam distillation. Reviving the golden age of perfumery, the brand creates its stellar organic, small-batch fragrances in-house, ages them for six months, then meticulously decants and bottles them.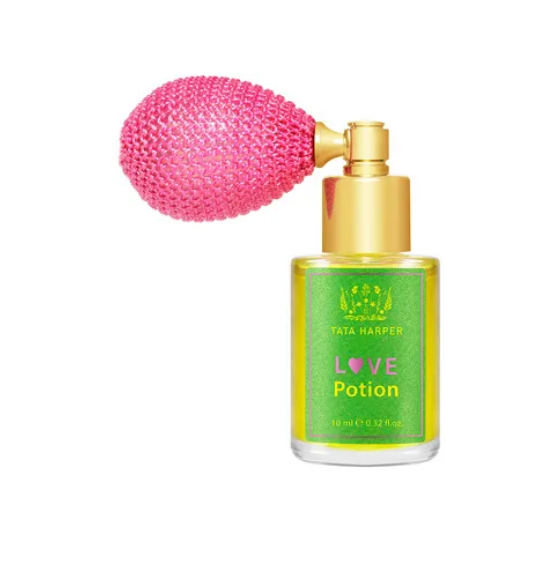 16. Tata Harper
Price: From $68
Sustainable Ingredients: Simmondsia Chinensis (Jojoba) Seed Oil, Aroma, Sambucus Nigra Fruit Extract, Phenethyl Alcohol & more
Touted as one of the best organic perfume brands that aim to uplift your mood and promote mental clarity, Tata Harper creates roll-on aromatherapy perfumes that inspire an inner sense of sensuality, beauty, and confidence. All you have to do is apply it to your palms, rub your hands together, and enjoy the aroma.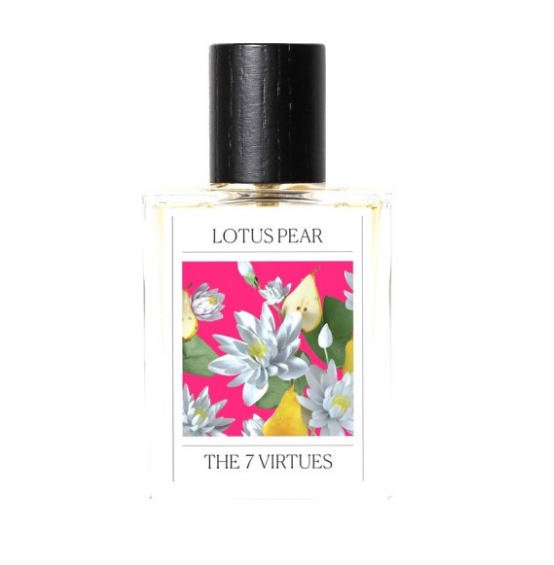 17. 7 Virtues
Price: From $88
Sustainable Ingredients: Organic sugar cane alcohol denat, Pirum, Water, Benzyl salicylate, Hydroxycitronellal, Limonene & more
The 7 Virtues is a natural organic perfume brand free of sulfates, parabens, phthalates, synthetic colors, and UV inhibitors. Cruelty-free and vegan, all clean perfumes are formulated with fantastic natural ingredients from all over the world. The orange blossom and rose essential oils are from Afghanistan, the Vetiver essential oil is from Haiti, the patchouli is from Rwanda, and the basil essential oils are from Iran. In other words, the perfumes are made with natural, organic, and fair trade essential oils supporting families in nations rebuilding after war or strife.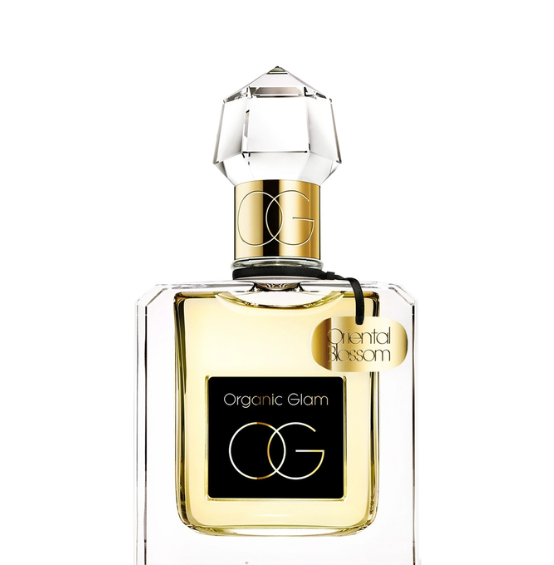 18. The Organic Pharmacy
Price: $170
Sustainable Ingredients: Sicilian Bergamot, Lemon and Mandarin, Cinnamon, Clove, Rose, Neroli, Oakmoss & more
Last but not least, The Organic Pharmacy, one of the best organic perfume brands for women offers an amazing range of certified organic perfume options made from cruelty-free and natural ingredients. Their comprehensive health expertise translates into fantastic lean formulations which fuse herbal, homeopathic, and cosmetic knowledge to create "the new standard" in long-lasting non-toxic perfume. Clean, non-toxic, and heavily scented, these formulas deserve a spot in your arsenal.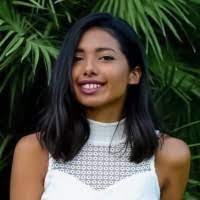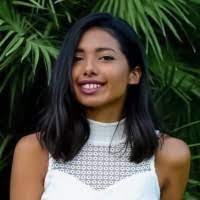 About Author
Konstantina Antoniadou
Freelance sustainability and fashion writer with an ongoing curiosity to explore new innovative technologies, and report on trends in "green" industries.