6 Oregon Clothing Brands You Need to Check Out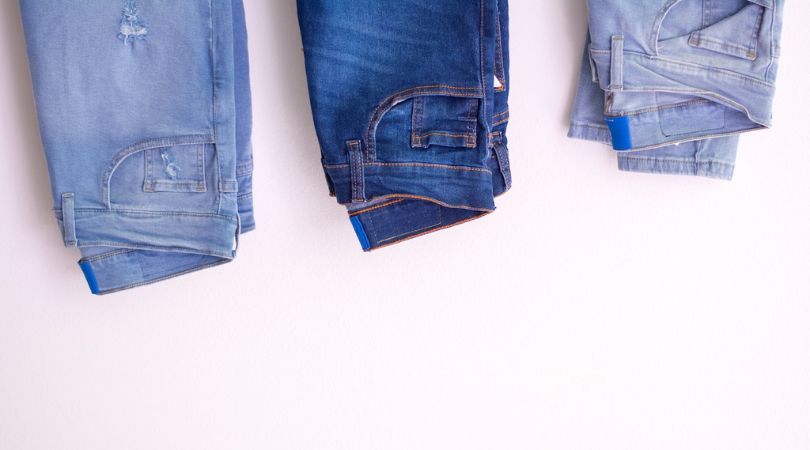 Pacific Northwest Favorites!
The Pacific Northwest is an unreal place. Oregon, in particular, entices people with its progressive lifestyle. The climate is also amazing with its four seasons. It has a plethora of career opportunities, hipsters, amazing food & beer. Oregon's clothing is not too shabby either. Oh, and did we mention no sales tax? Yes, that means clothing too! Want to support Oregon's clothing and still shop sustainably?
We've highlighted some of the best Oregon clothing brands in the state!
Price Range:
~$178
Bluer Denim thrives on their high-grade material. They use raw denim made from 100% double ring-spun cotton. They use higher quality denim right from the start. This essentially means they use high-grade loom when weaving the fabric. The mass-market makes jeans with a looser weave. This makes them not as durable.
Bluer is committed to breaking fast fashion. They solve the problem of making amazing jeans, without making a negative impact on the environment in the process. Bluer doesn't cut costs by sending their manufacturing overseas. They believe in ethical manufacturing. They partner with a cut-and-sew facility in Los Angeles. Bluer makes jeans that are wearable forever. They intend them to outlive any style or trend and be a staple in your closet.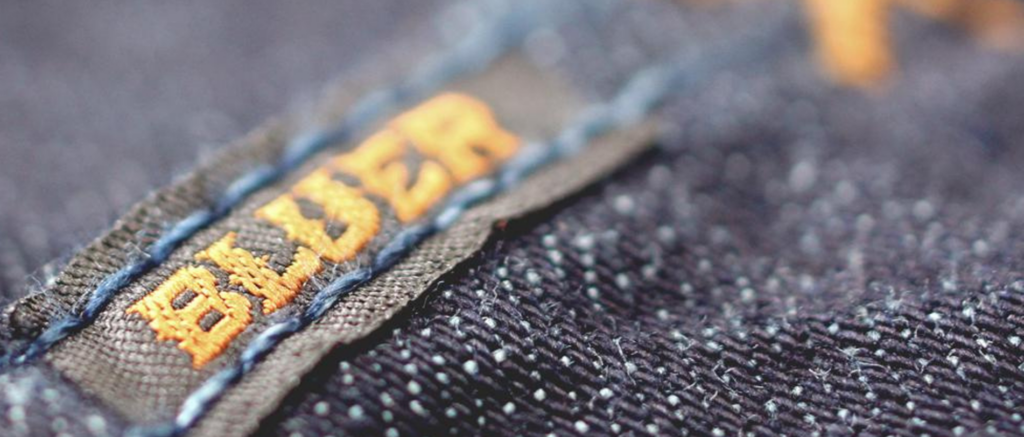 Price Range:
$36 – $338
Bridge & Burn was founded by Erik Prowell. a former computer science guy – he left it all behind when he decided he didn't' want to work for anyone but himself. Instead, he created a t-shirt company. His first t-shit had the words "Don't look back" on it, and he never did. After a few years, he birthed Bridge & Burn-in Portland, Oregon. He founded the name to celebrate bold entrepreneurs. People who stepped into their power.  Essentially they "burned the bridge" to working for anyone but themselves.
Their clothing lines are inspired by their hometown, Portland. Each season they look to the natural beauty and inspire each collection off of that. They work to celebrate simplicity, versatility, and functionality. They have everything from flannels to pants, sweaters, and more!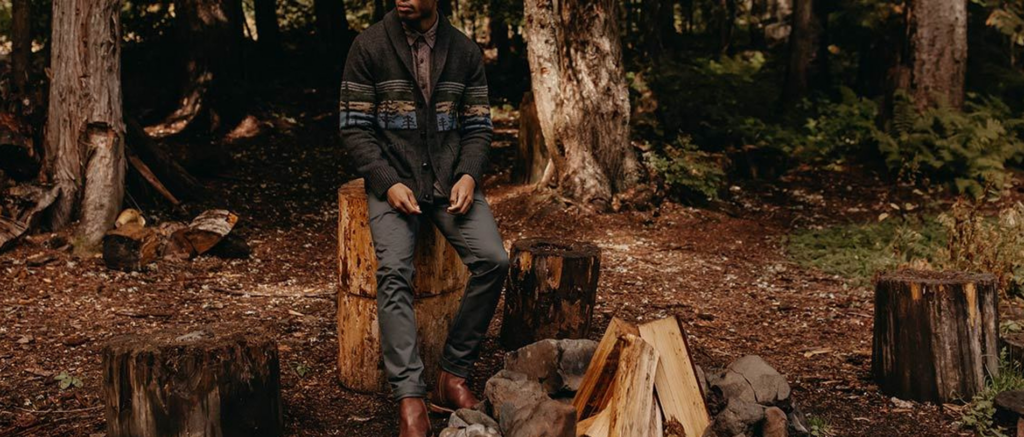 Price Range:
$20 – $550
Pendleton is a pacific northwestern company focused on men and women apparel. Their expertise is in clothing specifically for the climate of the Pacific Northwest. They make flannels, sweaters, blankets, t-shirts and more.
They are proud to be an American brand. They practice social responsibility to the community and the earth. They support an American Indian College Fund for Native Americans to go to college. Annually, this provides 6,000 scholarships. They also manufacture with the intent to be as green as possible. In 2009, they made their packaging compostable and recyclable. They use sustainable fibers, reduce water & energy, and recycle materials daily. Their corporate office is even Recycle at Work Certified by the city of Portland.
Price Range:
$78 – $545
Nau's mission is to make a product where the consumer doesn't have to choose between eco-friendly and high tech apparel. Nau prides itself on four values that they have stuck with from the start. If it doesn't exist, invent it. Refuse to compromise; with sustainable textiles, and substances they don't want to use. Make clothes that last. And last but not least, do more, by giving back.
Nau uses the same 10 sustainable fabrics for all their garments to keep things simple. They also give 2% of every sale to grassroots environmentalism. They support programs like Conservation Alliance, Mercy Corps, and People For Bikes.
Price Range:
$25 – $295
This Oregon clothing company is made up of people just like you. The runners, climbers, adventurers, hikers, and beyond. It was birthed in 1997 to help people get out on their bikes no matter what the weather was. Their specialty is breathable active apparel and rain gear. At first, it was made for bikers. Now, they have broadened their scope. It is now used for hikers, cross country skiers, firefighters, endurance athletes, and beyond.
One of our favorite products is their waterproof crew socks. These socks keep your feet dry and warm. You can do just about anything in them. From cycling, running, hiking, hunting, or doing anything outdoors. They are water-resistant; Made of 3 layers of water-resistant material. They mold to your foot to support you in whatever endeavors you are embarking on.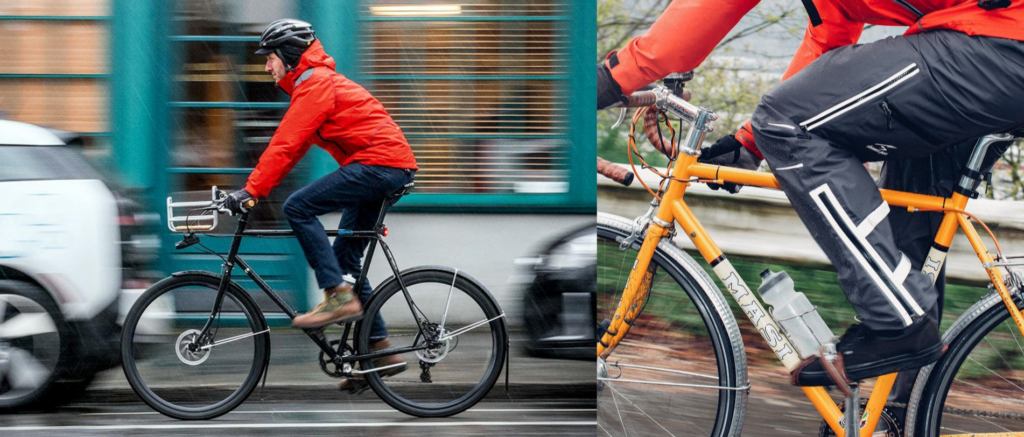 Price Range:
$30 – $125
Again & Again's mission: Inspire circular living through supremely comfortable and fashionable products designed never to be thrown out.
A&A chooses fabric derived from lyocell fiber for their denim jeans to maximize the comfort and sustainability of their products. Lyocell is a semi-synthetic fiber in that it is cellulose-based like cotton but not found in nature.  Today, lyocell is primarily made from trees (like Eucalyptus) by Lenzing under the brand Tencel.

Are you as in love with Oregon as we are? As if the state doesn't have enough to offer, the brands inside of it are doing some pretty incredible things. Shopping locally to Oregon doesn't have to be hard. We're here to make the process as seamless as possible. We love supporting local, eco-friendly, and great businesses in the process. If you have any Oregon clothing brands that you think should be featured, feel free to DM us on Instagram and we'll see if we should update the list.
If you liked this article and want to find out more coverage on these brands be sure to follow us on all social networks. You can also search for more sustainable clothing brands HERE.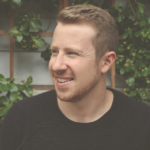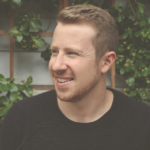 About Author
Brandon
Owner of IndieGetup, the premier sustainable marketplace for men to shop ethically.