9 Sustainable Shoes You Need for Spring 2023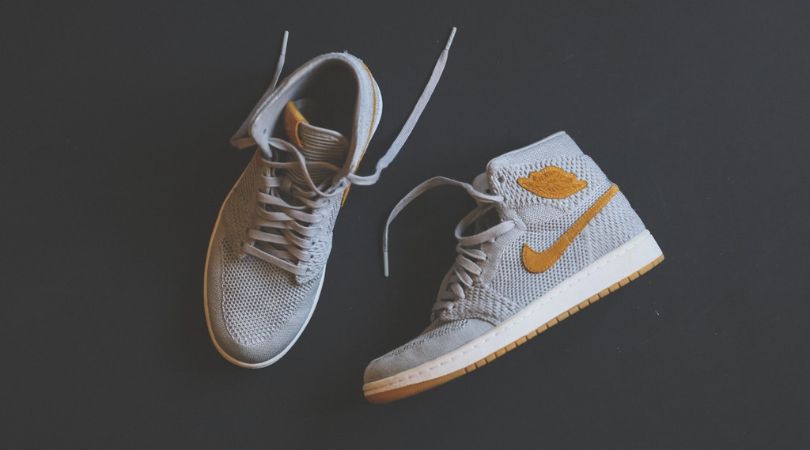 Sustainability With Every Step!
Springtime is all about renewal – for nature and for fashion. And this might be even more applicable for shoes, arguably the most anticipated articles of fashion for Springtime.
As the snow melts and the sun comes out, it's the perfect time to show off some new footwear, whether you're into clean walk-around sneakers, high top kicks, or comfortable tweeners – and it's also the perfect time to make sure your new Spring additions are as sustainable as they are stylish.
Fortunately, there are quality brands that make truly sustainable shoes, even if the shoe industry in general has been a little slower than the larger clothing industry in creating sustainable alternatives. That's why we recommend that you check out these products and see if they are a good fit for your Spring wardrobe – both figuratively and literally.
Read on to discover 9 sustainable shoes for Spring that are essential in 2023.
Sustainable Shoes To Check Out for Spring 2023
Price:
$128
Sustainable Materials:
Recycled Plastic Bottles
The Psudo team cares about everything that goes into a killer pair of sneakers — the design that makes them look good, the manufacturing process that makes them well, and the supply chain that ensures you get what you want. And their Court shoes are the perfect embodiment of all these values. 
Since its inception, Psudo has been a self-funded, independent company founded on a dedication to eco-friendliness, ethical labor, and staying local. The brand delivers some of the most sustainable sneakers in the world, sourced entirely from American materials, employing only locals, and building a community around being grateful and giving back.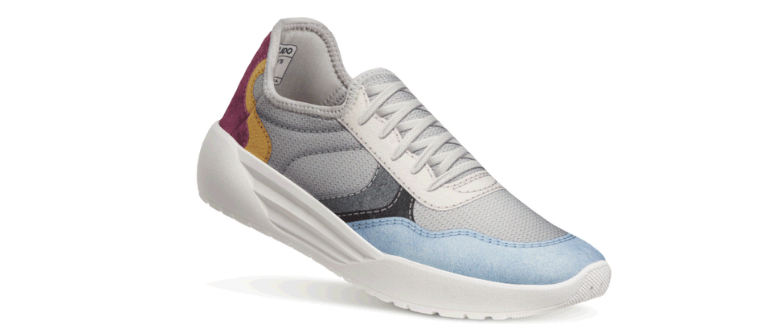 Price:
$99
Sustainable Materials:
Recycled Plastic Bottles, Used Coffee Grounds
Effortless style meets lightweight comfort. A minimalistic design, ultralight midsole, and knit construction make this shoe heavy on features but feather-light on your feet. Oh, and did we mention it's also the world's first sneaker made from recycled coffee and plastic? We know you've been drinking it, now it is time to wear it.
As if coffee wasn't great enough as a beverage, Rens found a way to fuse used coffee grounds and recycled plastic bottles to create a lightweight, long-lasting sneaker while reducing waste and increasing comfort.
The brand believes that you shouldn't have to choose between style and the environment – you deserve innovative,  sustainable shoes that you want to wear because they look great and feel great.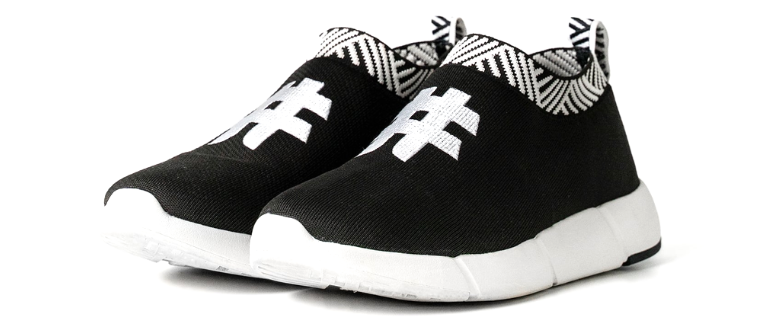 Price:
$79
Sustainable Materials:
Organic Mamona Oil, Organic Cork, Recycled Bottles
Inspired by those sunny Rio days, lounging by the beach with a drink in hand. The OCA Low Yellow is the perfect summertime sneaker.
Handcrafted using a robust canvas, the OCA Low Canvas exists at the intersection of functionality and style, with 100% vegan insoles made from organic mamona oil and cork. These shoes feature a unique cap toe design and a fully-stitched lightweight outsole for a durable, sustainable, long-lasting shoe.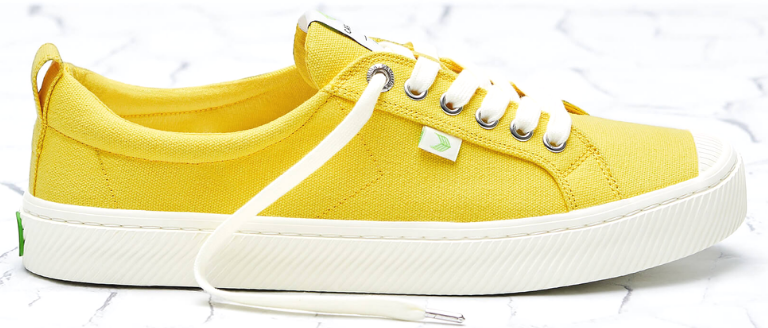 Price:
$108
Sustainable Materials:
100% Post-Consumer Recycled Plastic
When it comes to creating eco-friendly, functional, and comfortable shoes, there is nothing new about Nothing New. Their men's high top sneakers feature clean lines, vibrant style, and luxury quality, all built using sustainable materials.
Nothing New aims to have a positive impact on the community, the shoe industry, and our entire planet – with hopes to raise the bar for what customers expect from brands in terms of sustainability and quality.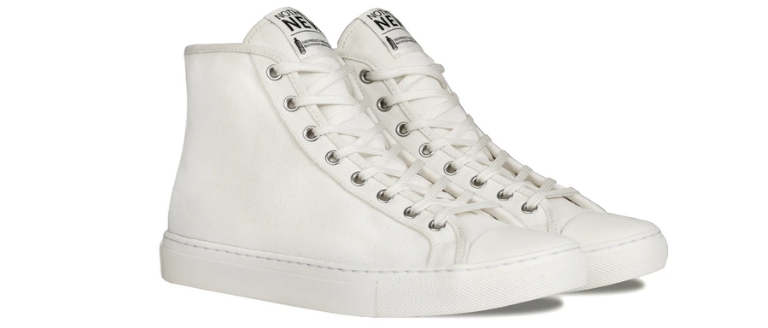 Price:
$159
Sustainable Materials:
Recycled Plastic, Natural Rubber
These luxurious sneakers play nice with all the things you already own, from wild style statement pieces to work-appropriate basics. You can wear them with a suit, a hoodie, or shorts. It all works!
The Slip On Wooster is Greats' version of taking the sneaker way back to the old school, when laceless kicks represented the cutting edge – except that this shoe has been given a modern, super luxe upgrade.
Whether you're walking, working, or simply kicking it, the versatile and understated Wooster is going to get you where you need to go. And every pair is built sustainably from sourcing materials to distribution.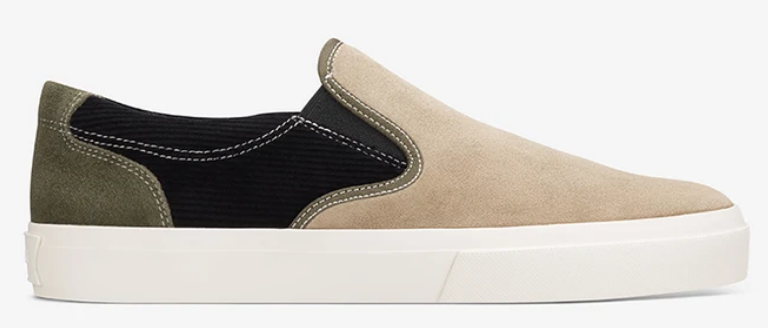 Price:
$120
Sustainable Materials:
Bamboo, Natural and Recycled Rubber, Natural and Recycled Cork
The Classic 70s are just like a classic pair of shoes from the 70s, when fashion was less intrusive on the environment. Flamingos Life uses only vegan materials to make biodegradable sneakers, helping to provide a solution to the ecological crisis in which we find ourselves. Materials such as corn, bamboo, hemp, organic cotton, and natural rubber are extracted and used in a sustainable way to make some of the most environmentally-friendly shoes in the world.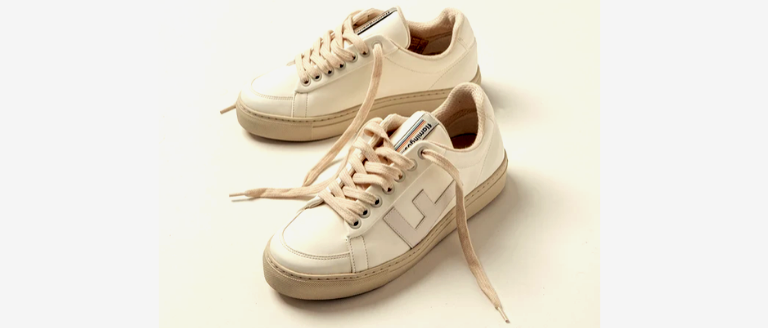 Price:
$125.30
Sustainable Materials:
Renewable Materials, Recycled Plastic Bottles
Designed to be worn every day yet made to last, New Movements' leather sneakers are made with less waste, less energy, and less virgin plastic than your typical shoes. This is central to the brand's mission to help make sustainability the norm rather than the exception.
When you walk a mile in these shoes, you help move this mission forward.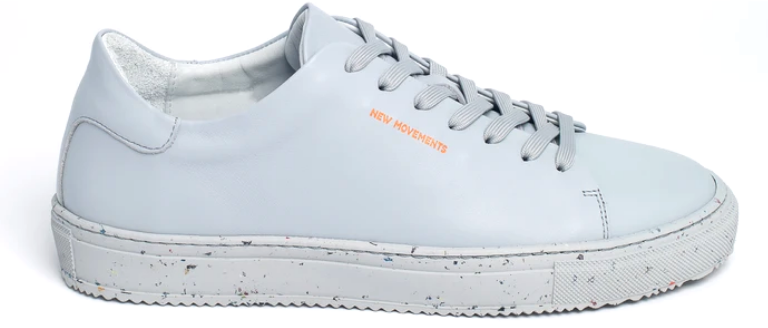 Price:
$169.90
Sustainable Materials:
Recycled Microfiber Lining, Cushioned Recycled Material, Recycled Vegan Leather
The design of this sneaker captures the retro charm of the late 70s and early 80s; a subtle and elegant sneaker that reveals many beautiful details at second glance. From the seamless logo panel on the heel, to the tongue made of mesh, or the zigzag edge on the lacing, these are thoughtfully crafted shoes.
Ekn's Sugi sneaker is also impressive in terms of quality, with a focus on longevity and sustainability. There may be no better shoe in terms of uniqueness, quality design, and environmental impact.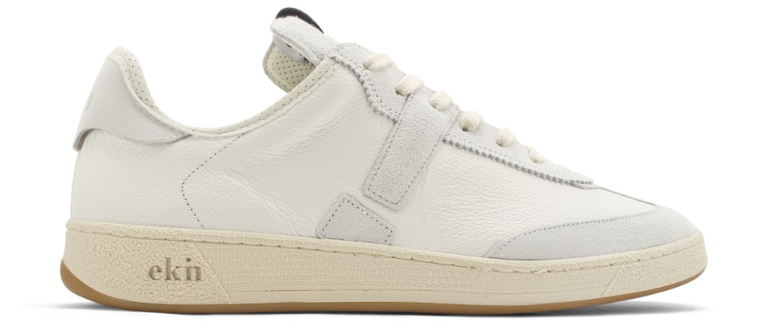 Price:
$115
Sustainable Materials:
Made from renewable natural materials, Recycled PET and Rubber, Cork
Handmade for free roaming feet, the Addis is Vivo Barefoot's Ethiopian-made sneaker, with a minimalist ergonomic design for super-natural comfort wherever life takes you next. For this brand, barefoot is a way of life – and this is perhaps best demonstrated in this shoe that is made in an area of the world that truly values barefoot running.
Shoes were initially invented for warmth and puncture protection – and that is where Vivo Barefoot intends to keep their line of footwear.  Adding to their relationship to nature and the environment, each pair of handmade Addis shoes are constructed out of sustainable materials.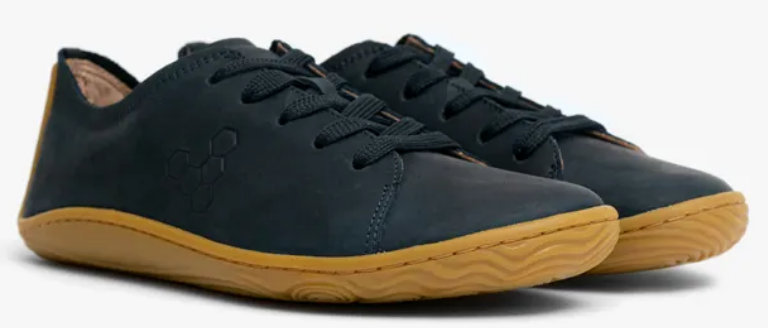 Stepping out of your comfort zone is never easy – and these sustainable sneaker brands are the best options to make that step as comfortable as possible. These are all great options to help the environment without having to compromise quality or style with your choice of footwear. One step a time, we can make the world a greener place.
Want to shop some of the most revolutionary companies? IndieGetup makes it easier for you to have access to clothing with a conscience. Click here to visit more brands we love that are creating a greener future.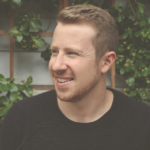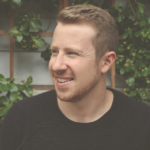 About Author
Brandon
Owner of IndieGetup, the premier sustainable marketplace for men to shop ethically.