The Best Organic & Sustainable Protein Powder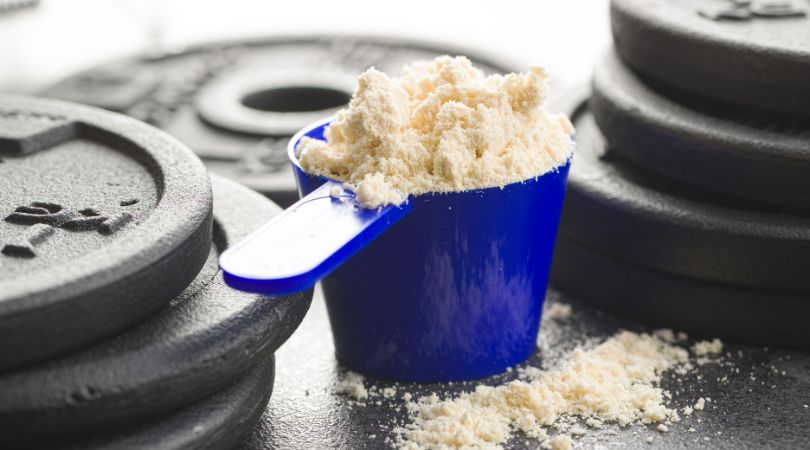 Whether you are looking for the best sustainable protein powders to help you lose weight, deliver a boost of energy or assist in muscle recovery after every workout, there is a variety of vegan, gluten-free, and Keto-friendly options on the eco market.
A scoop of organic protein powder in your delicious smoothie or baked goods doesn't just builds and repairs your body's cells but also offers the recommended daily intake of protein. Plant-based protein powders and whey powders are chock full of amino acids, BCAAs, omega-3s, and veggies that can give your immune system a much-needed boost to everyone who is struggling to achieve a higher protein intake through food alone.
We rounded up the best organic protein powders for professional athletes and non-athletes, ahead. The list includes plant-based protein options perfect for vegans and vegetarians as well as sustainable protein powders with ethically-sourced milk.
Best Organic Protein Powders With Sustainable Ingredients
1. Garden of Life SPORT Grass Fed Whey Vanilla
Price: $41
Garden of Life SPORT Certified Grass Fed Whey is one of the best organic protein powders for muscle gain for multiple reasons. Apart from being NSF Certified for Sport and Informed Choice certified, this powder contains sustainably sourced milk from grass-fed cows living on Irish farms.
With each 24-gram serving, you'll get whey protein isolate and milk protein which are proven to help with muscle protein synthesis. Milk is a known source of immunoglobulins and antibodies. On top of that, the sustainable protein powder is chock full of amino acids including 6 grams BCAAs, and 4 grams of glutamine that promote muscle recovery and repair.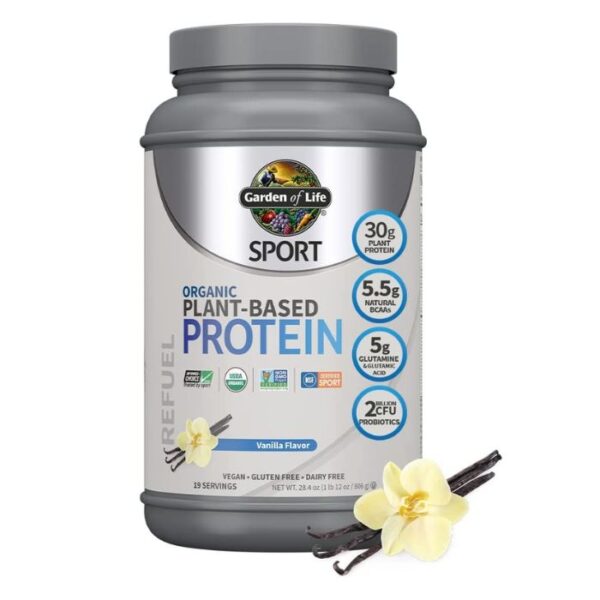 2. Purely Inspired Organic Protein Powder
Price: $19.99
This Organic All-In-One Nutritional Supplement delivers 20 grams of premium plant-based protein rich in fibers, omega-3s, vitamins, and minerals. With each 20g serving, you'll receive 1 billion CFU probiotics and antioxidant vitamins C & E, 27 fruits and vegetables as well as 5g of fiber.
The company's best sustainable protein powder is Certified USDA organic, gluten-gree, and vegan which makes it a great option for people with plant-based diets. It does not contain any artificial sweeteners but it does offer 2g of sugar per scoop.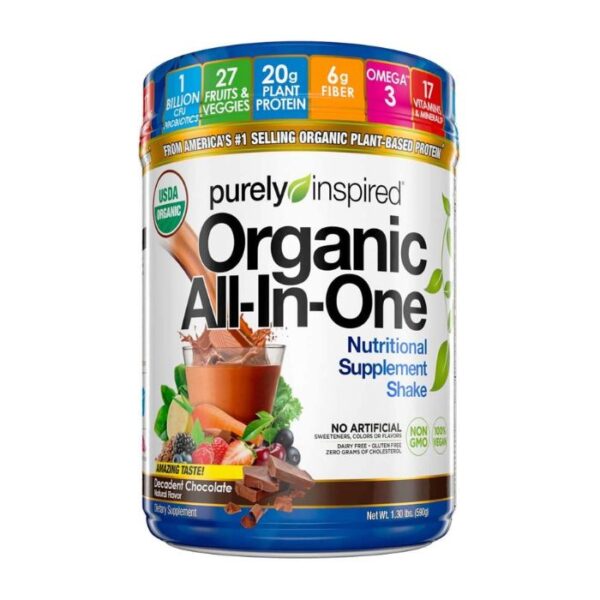 3. Ora So Lean & So Clean Vanilla Chai
Price: $38
With over 20 natural ingredients, this plant-based protein powder is a fantastic choice for vegans and vegetarians who need extra iron – it contains 33% of the daily value. The organic protein powder also includes stellar ingredients like pea protein, rice protein, cranberry, and kale, just to name a few, and comes in 3 different tasty flavors -vanilla and chocolate and vanilla chai. Last but not least, the formula is also packed with vegetables like probiotic jerusalem artichoke inulin and five digestive enzymes.
4. NOW Foods Organic Whey Protein Powder
Price: $27
If you don't like flavors and added sugar, this sustainable protein power is for you! The formula includes organic milk free from rBGH, antibiotics, and pesticides, so it may not be a good choice for people with lactose intolerance. The organic power is rich in all the BCAAs which is a stellar source of amino acid leucine for everyone who wants a bit of help with post-exercise recovery.
You can add it to your smoothies or even baked goods. Additionally, it's NSF certified for sport label, which makes it suitable for athletes who often get tested for certain drugs.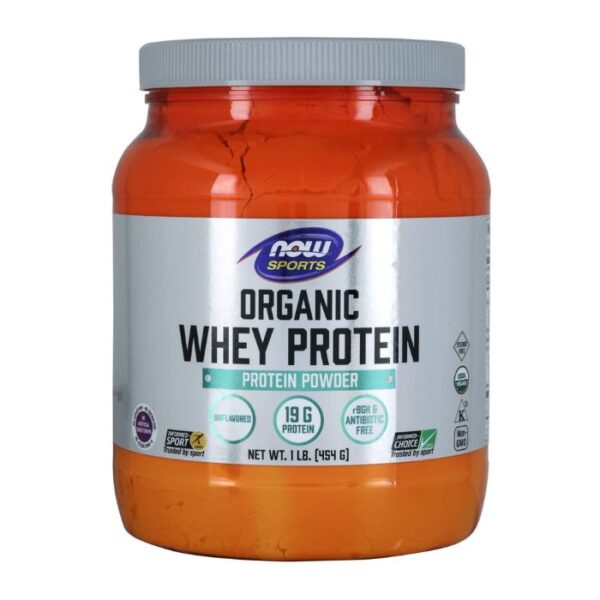 5. Ritual Essential Protein Daily Shake
Price: $40
The Essential protein is here to assist with muscle growth and help build strength. Each 20g serving provides a complete amino acid profile, with 8g EAAs, and 4g BCAAs. The plant-based protein powder is not only informed Sport Certified and Made Traceable™ which offers the ability to identify, track and trace elements of a product, but also tested for 250 banned substances.
The gluten-free, vegan-friendly formula is made from organic, non-GMO peas grown in the USA using regenerative farming practices. As for the vanilla flavor, it's sustainably harvested in Madagascar. The organic protein powder's sweet taste comes from the blend of Fermented sugarcane, monk fruit, and vanilla.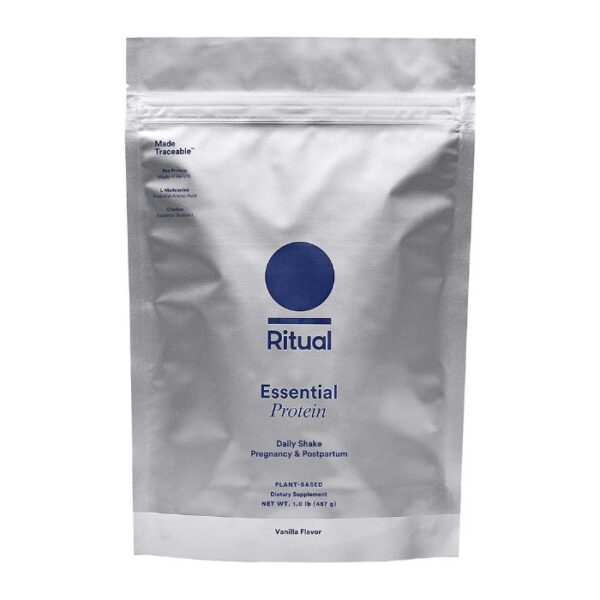 6. Orgain Organic Protein Plant Based Protein Powder Creamy Chocolate Fudge
Price: $27
This plant-based protein is vegan, gluten-free and an overall fantastic option for everyone who stays away from dairy. The combination of peas, brown rice, and chia seeds makes it a great source of much-needed amino acids.
The USDA organic protein powder offers 21g of protein and nd 5 grams of organic fiber per serving with no artificial sweeteners or sugar. Nonetheless, you can also opt for the flavored variety which includes stevia and erythritol. Overall, it's a great choice for the entire family including kids!
7. ZonePerfect Carb Wise High-Protein Powder
Price: $54.40
Looking for a sustainable protein powder that's low Carb and organic? Look no further than Garden of ZonePerfect. The formula aims to help control your carb intake and thus, it's free from gluten, soy, and added sugar.
On top of that, each serving offers 30 grams of protein with numerous benefits including the support of lean muscle tone and hunger managment.
The plant-based protein is also packed with an organic blend chock full of 21 vitamins and minerals like antioxidant vitamins B, C & E to support the immune system. Plus it comes it two delicious flavors: chocolate ice cream and fruity cereal.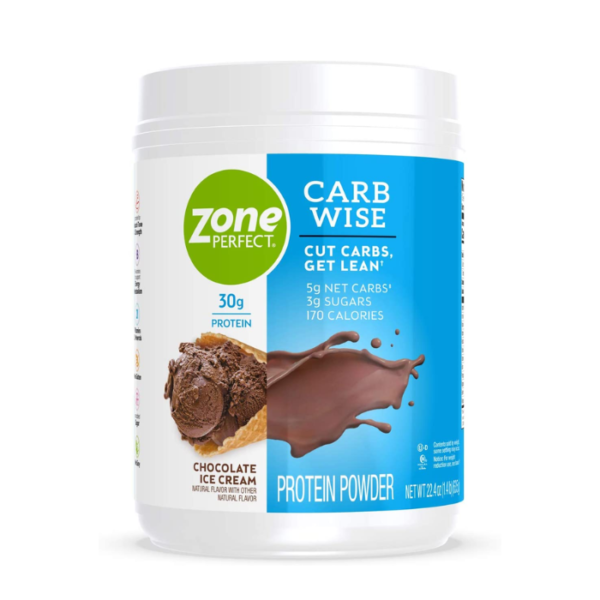 8. Vega Protein & Greens Plant-Based Protein Powder Chocolate
Price: $30
This sustainable protein powder is ideal for everyone who has dietary restrictions as it contains many vegetables and nutrients. The plant-based protein is a rich source of peas, brown rice, sacha inchi seed along with multiple veggies including organic alfalfa, spinach, broccoli and kale powder. So with every 20-gram serving, you'll receive 25% of the daily value of Vitamin K and 25 % of the daily value of iron. Also, it is sweetened with zero-calorie stevia.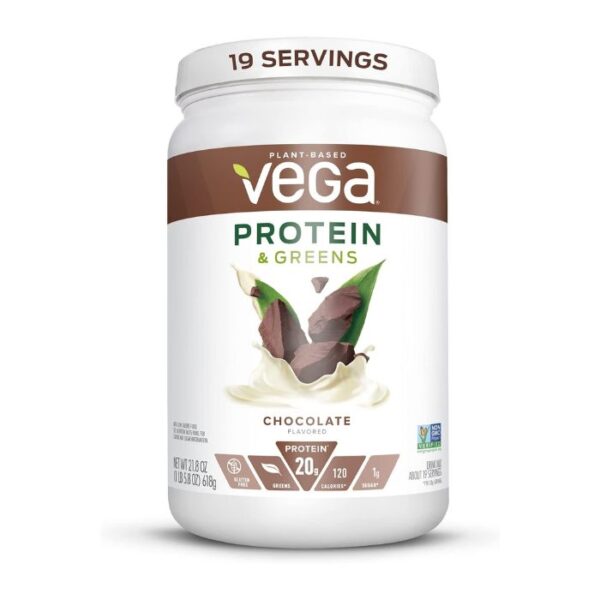 9. Sunwarrior Warrior Blend Protein Powder
Price: $65.97
Sunwarrior's Dairy Free and Gluten Free organic protein powder will easily adhere to your Keto diet and assist with muscle growth and recovery. The Pea Protein powder contains no added sugar but it is rich in Electrolytes, BCAAs, and MCTs including super antioxidants, Goji Berries, legumes, hemp, and ground coconut.
The USDA Certified Organic formula offers 28-grams of protein, and 6-grams of BCAAs per serving which is ideal for pre and post workout. So if you are scouring for the best sustainable protein powder for weight loss, muscle gain, or energy boost, this organic powder is definitely swoop-worthy.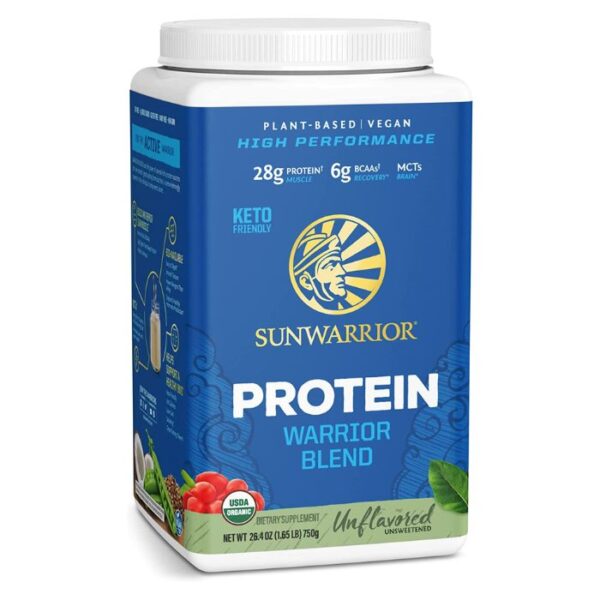 10. Kos Organic Plant Protein Chocolate Peanut Butter
Price: $65.97
This vegan and sustainable protein powder is a great source of vitamins and minerals with a very tasty flavor. If you love chocolate, this blend of Peruvian cacao and organic coconut milk is an excellent choice. The organic powder also includes stevia and monk fruit for extra sweetness combined with pea, flax seed, quinoa, pumpkin seeds, and chia seeds.
That's not the only healthy plant-based ingredients you'll find in every 20 grams of complete protein. The formula contains apple, carrot, orange, cranberry, mushroom, and tomato as well.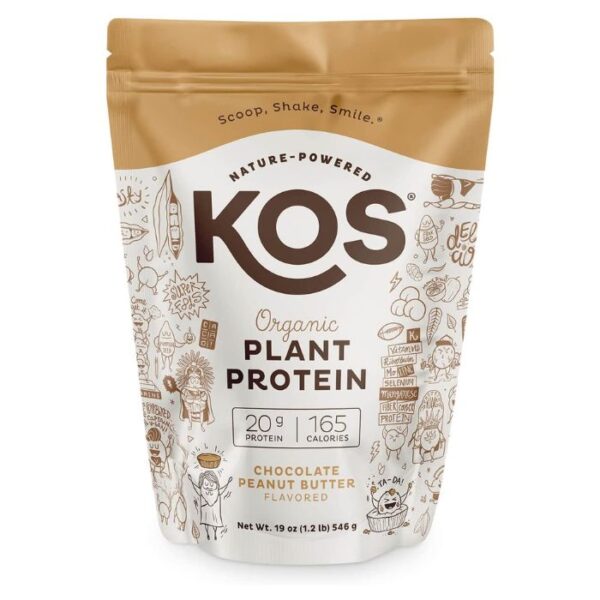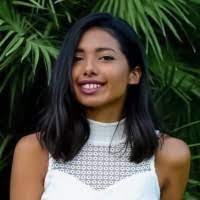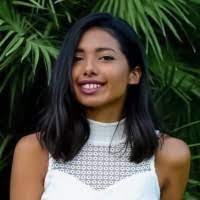 About Author
Konstantina Antoniadou
Freelance sustainability and fashion writer with an ongoing curiosity to explore new innovative technologies, and report on trends in "green" industries.