Sustainable Sunglass Brands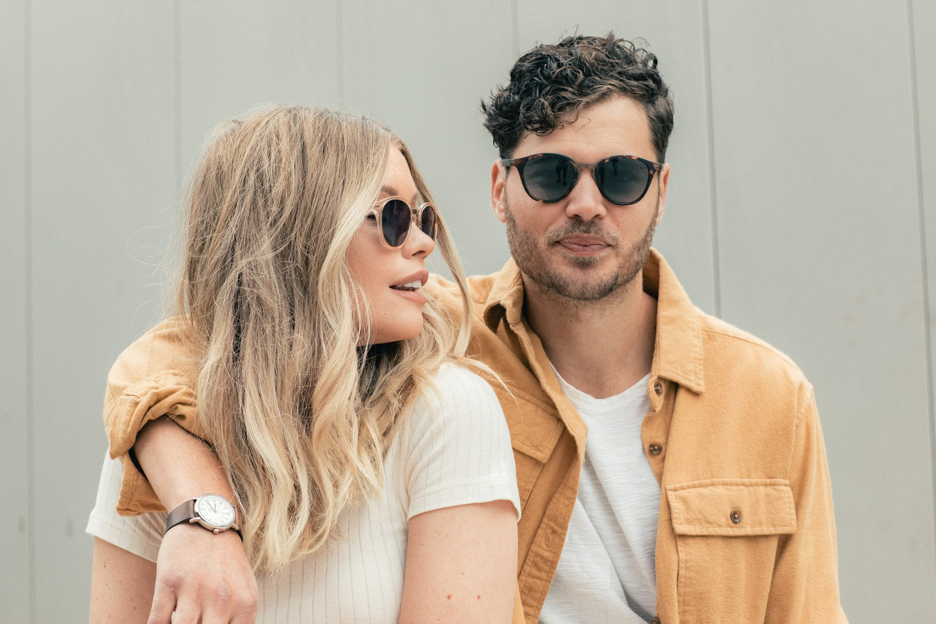 Sustainable Sunnies Made From Bamboo, Recycled Plastic, Wood, Cork, and even Tires!
It's Sunglass season, baby! Oh wait, It's always sunglass season. That's even more of a reason to have a reliable pair of sunglasses to keep your eyes looking and feeling sharp.
But seriously, with sunny days ahead, it only makes sense to invest in a great pair of sunglasses. It won't only be an investment in yourself, either. The earth will thank you, too. These brands are changing the way we look at eyewear. They use eco-friendly materials such as cork, aluminum, even denim. We really think you're going to love this one. Read on to discover 15 sustainable sunglass brands.
Zeal is a Colorado-based company rooted in outdoor adventures. Their mission is to provide affordable, durable, awesome sunglasses for your next adventure. They also used plant-based materials in all of their frames and lenses.
We love the Rampart pair because of how functional they are made to be. It's designed for adventure, and lifestyle which can be so intertwined nowadays. Whether you're going to the bar, or on a mountain, you'll love this pair! 
Sunski has been one of our favorite sustainable sunglass brands for quite some time now. First, they are a great company. They donate hundreds of thousands of dollars to environmental nonprofits simply because they care. Second, the way they operate is extremely sustainable, as well. They use recycled frames, no plastics packaging, and are carbon neutral. I mean, can you ask for more?
We love the Vacanza model from their premium collection. They are made of a metal and plastic blend and are just stylish enough to set you apart, but also will match anything you're wearing.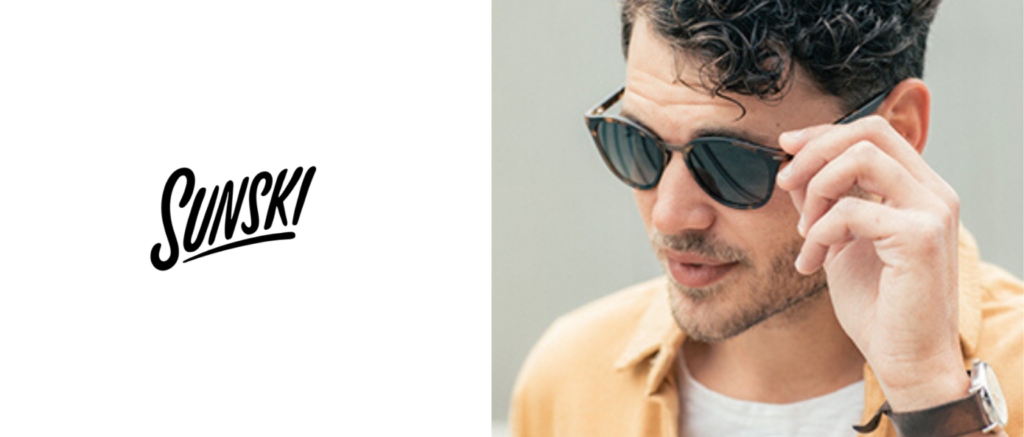 Proof Eyewear was founded in 2010 in a home garage, and since then, they have grown to a global brand that spans across 20 countries. They are established by three brothers, that are now pioneers in sustainable eyewear. One of their main goals is simply to do good around the world. Their products are handcrafted from sustainable materials. They use things like sustainably sourced wood, cotton-based acetate, recycled aluminum, and repurposed skateboard decks to create sunglasses that will keep you looking fresh.
Their Aluminum Collection is definitely worth checking out. All the lenses are polarized, and all the sunnies are lightweight and stylish. A portion of each sale goes to a Do Good Program around the world.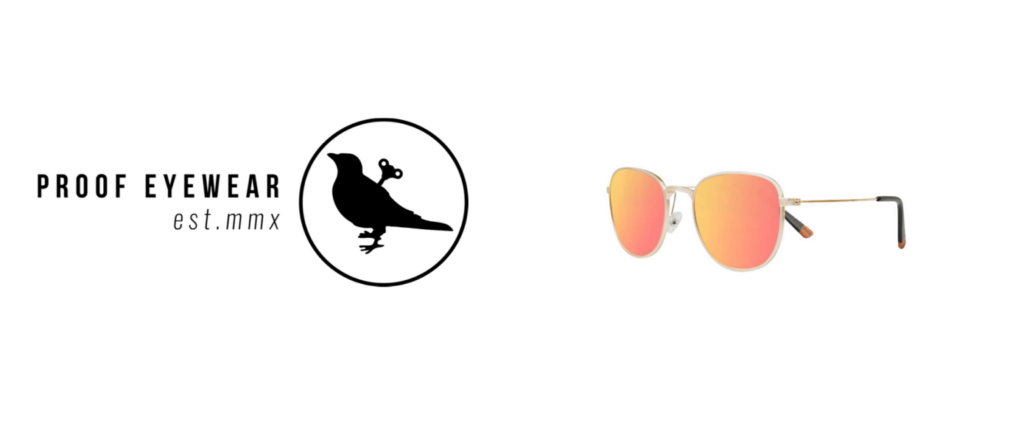 4. Parafina
Parafina is a lifestyle brand that makes eco-friendly glasses. Their tagline is "See Beyond Trash" because instead of letting it waste away in landfills, they make something out of it. They make their glasses out of 100% recycled materials! This only creates every pair more unique than mainstream glasses and sunglasses. They are flexible, resistant, and light.
Most importantly, they are good for you AND the Earth. They do it all from screen glasses, kid's glasses, reading glasses, sunglasses, and more! We are obsessed with their Eco Aluminum collection. They have a timeless look made for any outfit. This is one of those sustainable sunglass brands you'll want to keep in your back pocket.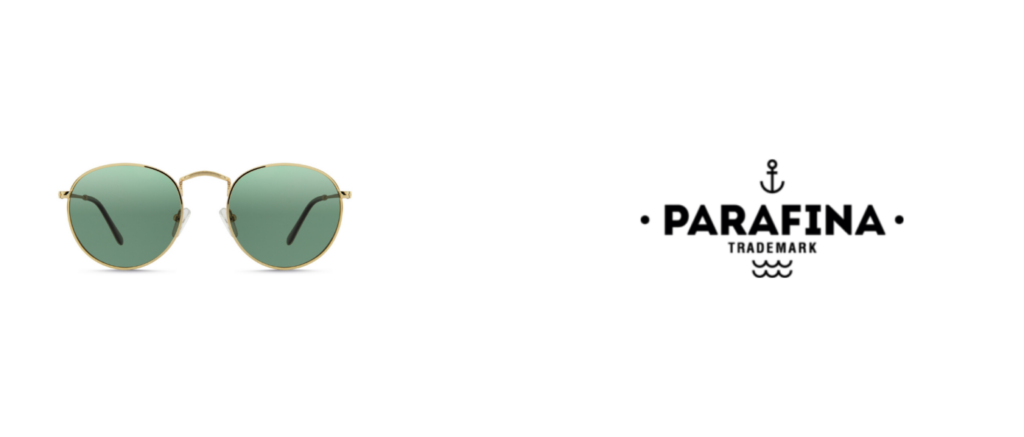 5. Karun
Karun is a Chile-based sustainable sunglass brand that is committed to changing the way humans interact with the planet. They operate under the impression that "We are all nature," We should act as if nature is apart of us because it is. They focus on changing the outlook by making high-quality eyewear that serves as a symbolize the shift in perspective.
We love their Cochamo style. They are made of recycled ocean plastics from Patagonia and have 100% UVA and UVB protection. This pair combines functionality and design to create a classy everyday look.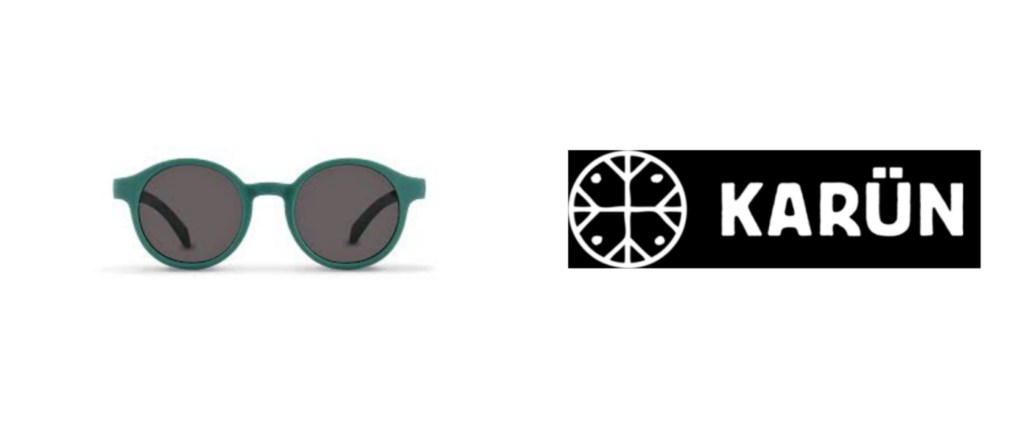 6. Ozeano
Ozeano means the ocean in Basque Spanish. While the founders were walking the coast of Cambodia, they were saddened at how much plastic was sitting in the ocean. They realized that they have to do something about pollution. They realized all materials being dumped in the sea must be useful for something. they also realized that people around the world are suffering and need their help. That's how Ozeano was created.
Years later, Ozeano is doing big things. Every sale funds 12k of trash removed from the ocean, and they proudly use only eco-friendly materials. We love the freshie red snapper sunglasses. They have a blend of the square and round shape that will stand the test of time. 
7. Just Human
Just Human is a responsible brand founded on principle instead of product. This is a massive mindset shift in the fashion industry. Their sunglasses are unisex and universal, fitting many shapes and sizes.
Just Human focuses on longevity and works to create a product that you can keep for life. These sunglasses are made to last. They craft their sunglasses on materials like pineapple leaf fibers, sand, recycled plastic water bottles, and more.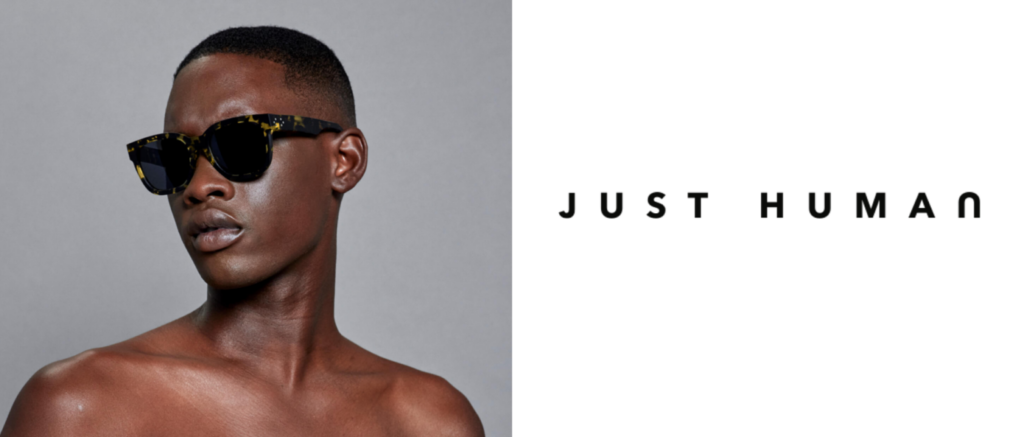 8. Solo Eyewear
Solo is committed to doing good, and they do so much of it. 80% of the world's blindness is preventable, so by donating 10% of profits, they have restored vision to 13,000+ people worldwide. They source their materials from artisans in Guatemala that help those families live, and they also only work with manufacturing companies that are audited for ethical practices.
If you're still not sold, you have to check out their Repurposed Bamboo collection. These will have some heads turning. Not only do they look good, but they also have handcrafted acetate frames, come from repurposed hybrid bamboo, and even prescription friendly!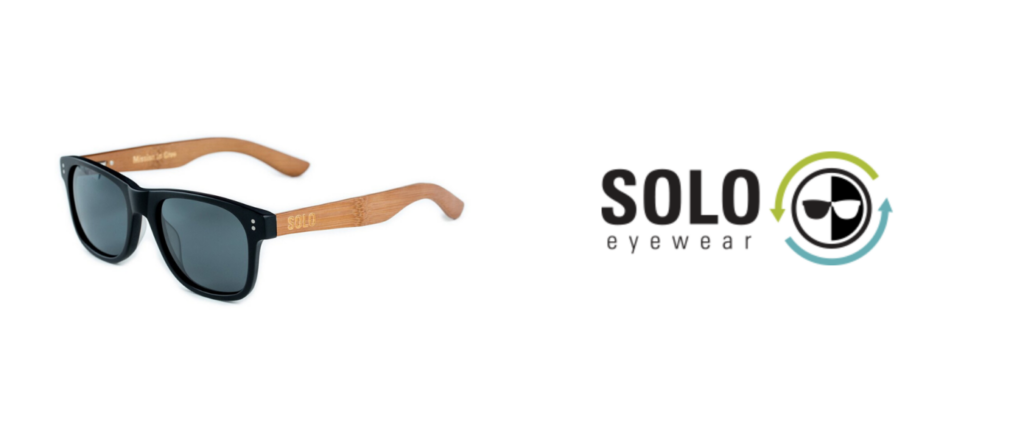 9. Blue Planet
Just another brand that's killing the sustainable sunglass game! Blue Planet is a California based sustainable sunglass brand that combines eco-friendly with social responsibility. They do a ton of good deeds for the world. For every pair of sunglasses sold, they donate a pair of corrective glasses to someone in need.
The Wright II polarized sunglasses are aviators that will have you looking and feeling good. They have mirror lenses and, most importantly, are made with ultra-lightweight and eco-friendly frames.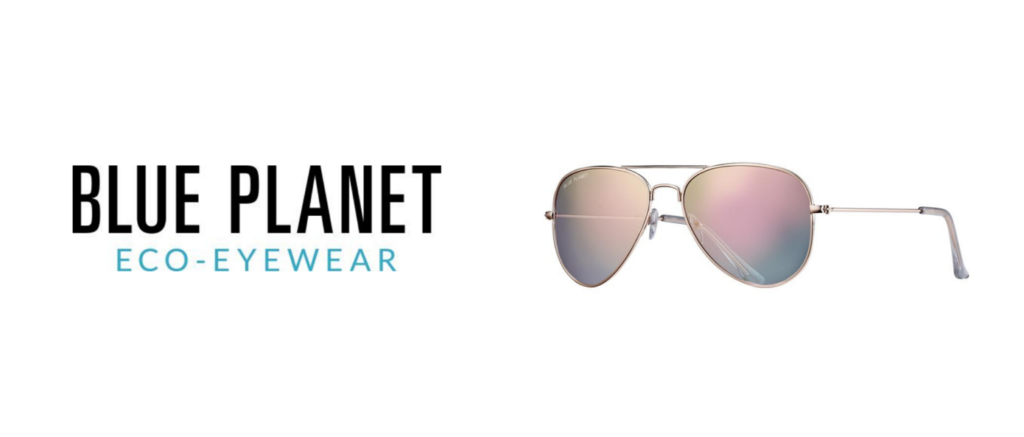 10. Pala Eyewear
Restoring vision is at the heart of everything Pala Eyewear does. Before we even get into the sunglasses, let's talk about Pala's generosity. For every pair of sunglasses sold, they give back to eye care programs in Africa. This allows thousands of humans to get the eye care they need and ultimately changes so many lives!
Now, their sunglasses are also something to write home about. They create some awesome looking, year-round sunnies for the gent that cares about style, and the environment. The Lich Havana Bio is going to be a must-have for the gentlemen that like a little edge. They have a round plant-based acetate frame, polarized anti-glare and scratch lenses, and can be used with prescription if needed.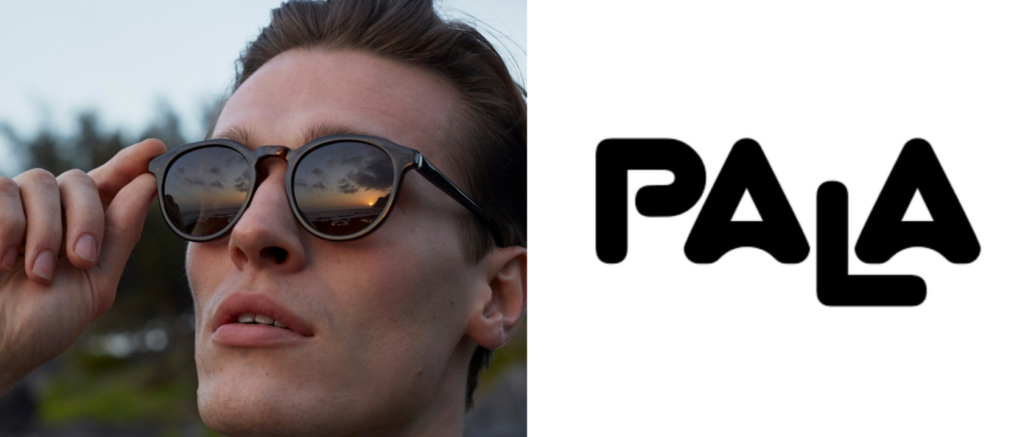 11. Waterhaul
Waterhaul is a Cornwall based brand that uses the strongest form of plastic such as fishing nets in the oceans and repurposes them into the best eyewear you can find. Their mission is to remove these nets from the sea and keep them out of landfills as well. The outcome is a 100% recycled sunglass frame, making the impossible, possible. 
We are big fans of the Fitzroy frames. They are made with mineral glass lenses, have ultimate UVA/UVB protection, and are scratch-resistant! Check them out if you're in the market for new sustainable sunglasses!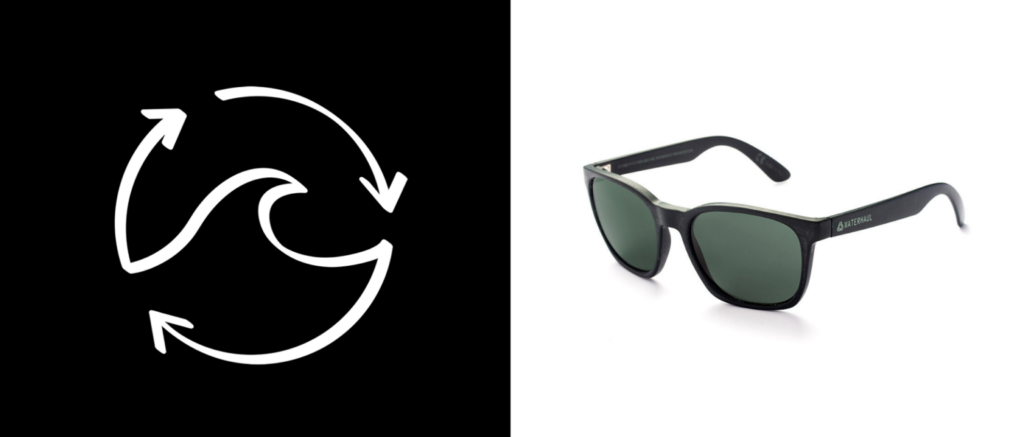 12. Dick Moby
A brand that loves this planet and is making sunglasses to show it. They make sunglasses out of biodegradable acetate or what they like to call, plastic's smarter, sexier, eco-friendlier cousin. They also used recycled acetate and recycled metal.
We're big fans of the men's Miami sunglasses. They have a hexagon shape that screams cool. They also have UV400 ZEISS lenses, come in four colorways, and come with a recycled leather case! Cool people, you need these!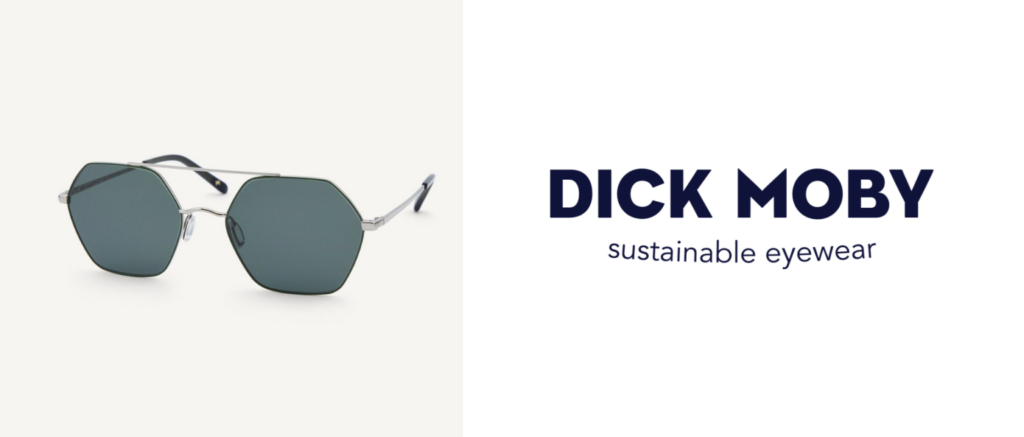 13. Mosevic
Mosevic is definitely one of the most innovative sustainable sunglass brands we've come across. They take fashion waste such as denim and turn them into upcycled sunglasses. There is a TON of denim thrown into a landfill; they press it together to create what they call solid denim and make some sweet looking shades with it.
The Titan pair is a fan favorite. It looks and feels like denim because it is. If you're unsure if you like them, head to their website and use their virtual mirror. Yep, you can try before you buy. Pretty sweet.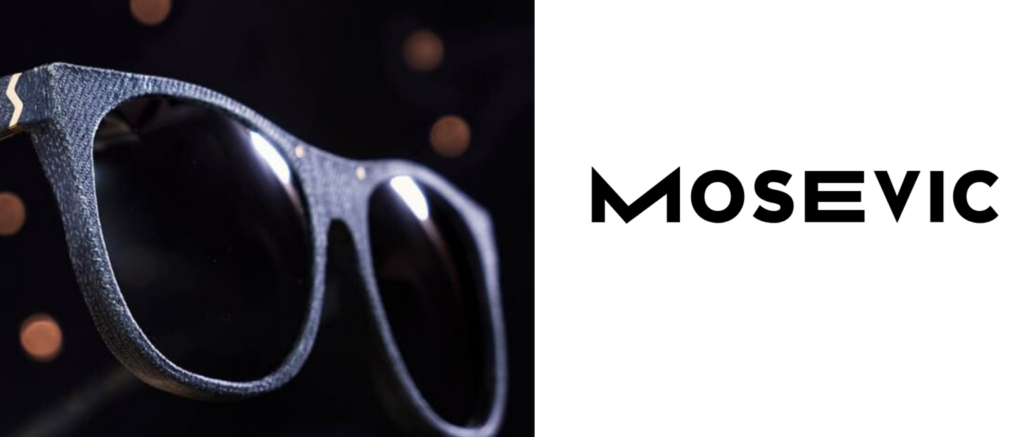 14. Tens Sunglasses
If you're a filter junkie, you're going to like Tens. Photographers found this idea for a sustainable sunglass brand on a road trip. As they were driving,  they wished that they could have put a filter on the world. And bam, Tens was born. They sell frames, and they sell lenses. One of our favorite frames is the Billy. They have a round face and can be customized to your liking. You can change out the frames and lenses to different colors. Wearing these sunglasses will allow you to see the world through a filter. It may even have you reminiscent of certain times and places.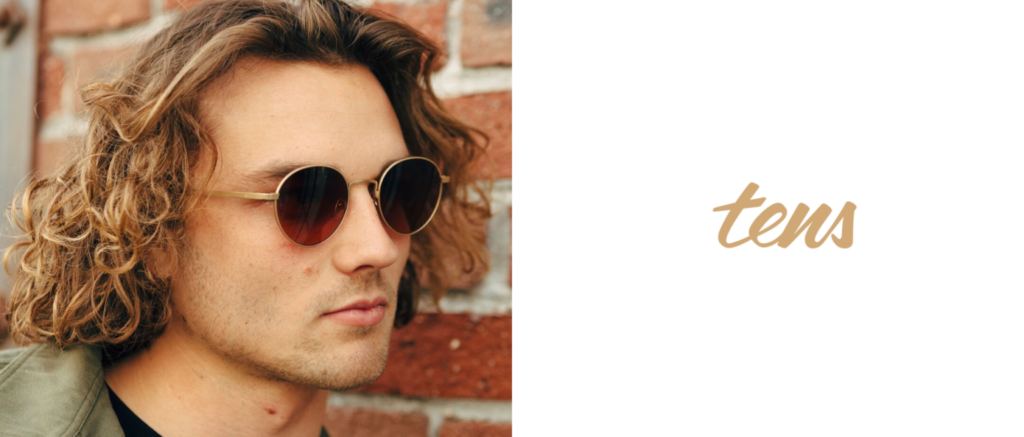 15. Eastern Outer
Eastern Outer sunglasses were inspired by a piece of driftwood floating down the Saco River in Maine. Founded by river bums who were tired of losing shades in the water and finding trash on the rover bottom – they designed the perfect pair of sustainable sunglasses made from bamboo. Bamboo is highly renewable, super-strong, and so lightweight it can float on water – making it the perfect material for sunglasses. Eastern Outer has recently added new styles including aviators with wooden temples, and sport shades made from recycled plastic designed to stay on your face while active.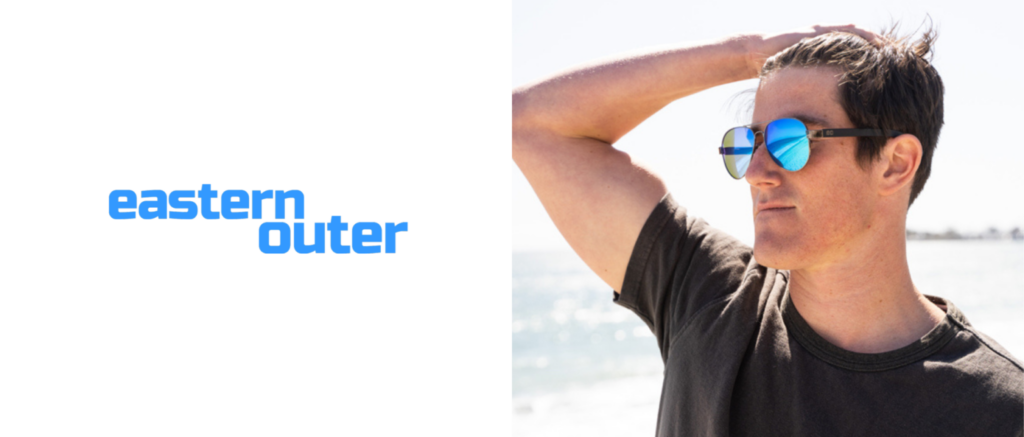 Conclusion
That's a wrap! 14 Sustainable sunglass brands with endless options. We know shopping sustainably can be overwhelming at times. One article at a time, we hope to make it a bit easier! Discover a full list of sustainable menswear brands here.
Want to talk more about eco-friendly fashion or anything else on your mind? Get in touch! We love to talk about all things indie garb-related!
If you liked this article and want to find out more coverage on these brands be sure to follow us on all social networks. Not seeing a brand and think it deserves the spotlight, DM us on Instagram and we'll see if we should update the list.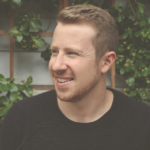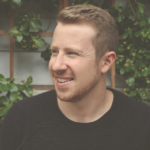 About Author
Brandon
Owner of IndieGetup, the premier sustainable marketplace for men to shop ethically.