Top 5 Sustainable Watches For Men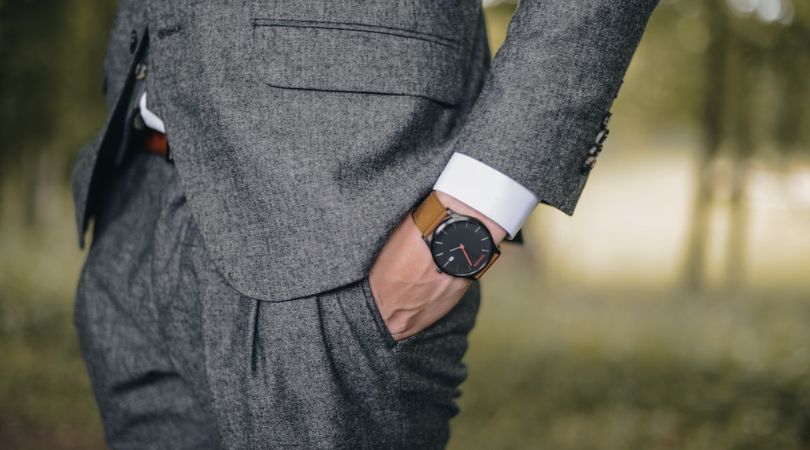 Sustainable Watches Made from Wood, Vegan Leather, & Beyond!
We believe accessories are an essential part of a man's closet. Watches are not only fashionable and help complete your look, but they are also extremely functional, allowing you to be on time for every meeting and event.
When it comes to watches, there's a lot to choose from; however, not all are sustainable. This means that for every unsustainable watch, millions of batteries are filling the landfill, thousands of animals are getting killed, and tons of plastic is getting wasted. This reality fashion isn't always easy to talk about, but we are committed to doing our part to change this. One watch at a time, one blog at a time, let's be the change we want to see in the world.
Read on to discover five incredible sustainable watch brands that are changing the world and your wardrobe for the better.
1. Nordgreen
This company merges their love for watches and design with their passion for sustainability to create a company in line with their values. The two founders are from Scandinavia and bring the Danish culture into their company. They want to do everything the right way, which is the Danish way. They also know the right way is usually the harder way, but they don't mind. We want to highlight their Giveback program. They focus on three amazing Causes. Providing clean water, educating the future, and protecting the rain forest. When you buy a watch, you can pick the cause you want to support by going on their website and registering your watch.
Their new Pioneer black watch is Nordgreens take on a chronograph, celebrating the Danish tradition of Science for Humanity. This means that they are working towards a greener future, and they want to celebrate that. We love that this watch matches both black and brown colored clothing, allowing you to wear it with basically anything!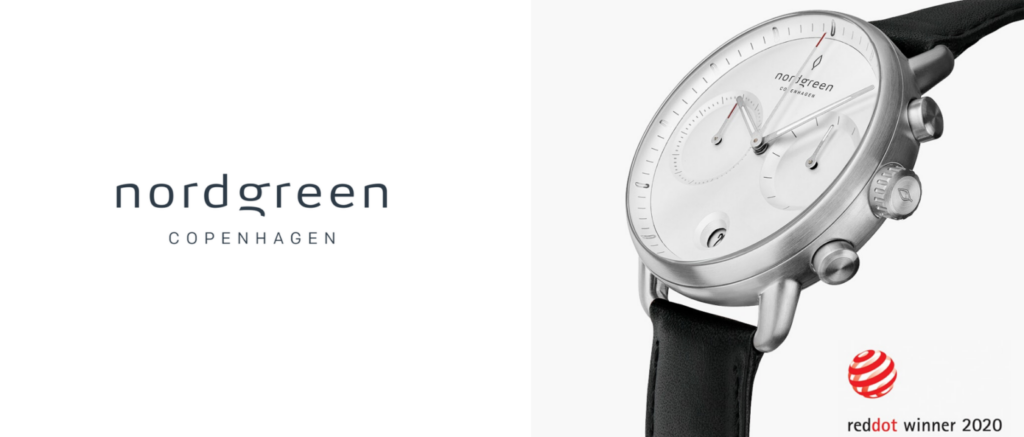 2. JoyCoast
All of Joycoast's products are is inspired by nature. They make wooden watches, wooden sunglasses, and other accessories like blue light glasses. The dark sandalwood watch makes quite the statement. An impressive feature is an interchangeable strap that can be swapped with a leather band or other wooden bands. This watch is perfect for the man that wants a casual watch with an elegant flare. You can dress this watch up or down.
In case you're not sold yet, JoyCoast plants ten trees in Africa for every purchase. By purchasing, you are also feeding families, teaching them how to harvest, and play a part in creating an economy for resale.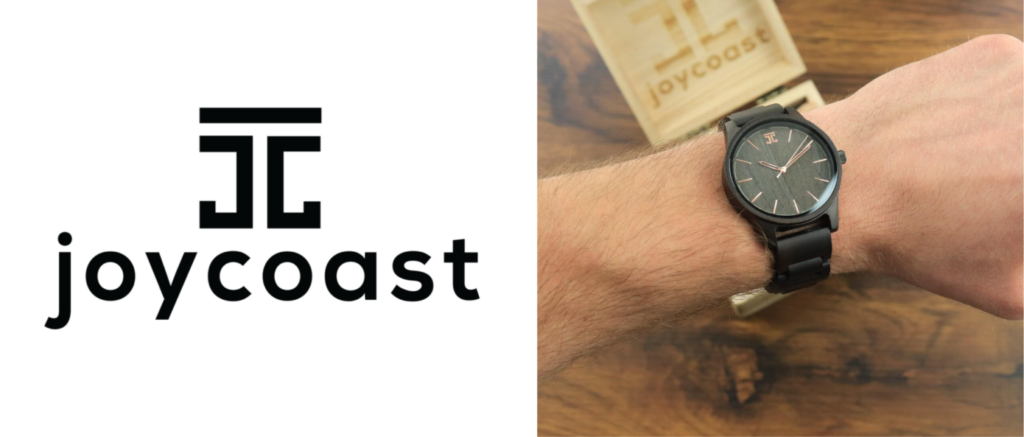 3. Solios Watches
These are some of the best-looking watches we've seen AND their solar-powered. Yes, you heard us correctly! While most watches will need 20 batteries for life, these watches need one battery and some sun. Two hours of sun or artificial light gives your watch 6 months of energy! That means you basically just need to wear it, and it charges right up. These watches are also built with sustainable materials such as high-class mesh stainless steel or their recyclable Eco Leather, free of PU and PVC.
Seriously, we are incredibly impressed with this brand and how they utilized solar power in their watches. To give you some perspective, if every quartz watch used solar energy, we would eliminate 300 Million batteries from production. Every watch counts, folks!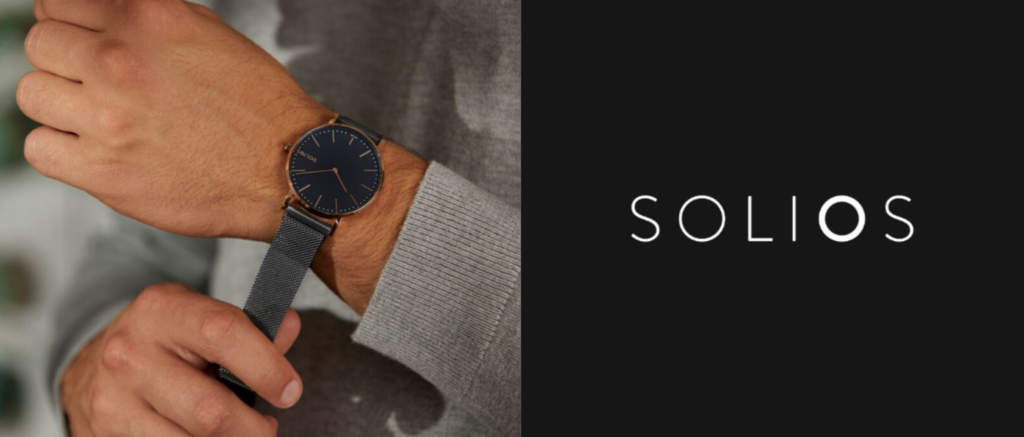 4. Dan and Mez
Dan and Mez is another sustainable watch brand that deserves a front-row seat in this blog! We love the 1st season black men's watch. We are drawn to it because of its timeless design and multipurpose use. This is one of those staple pieces that you can use for any occasion. This brand, they do so much more than just sustainable watches. Every watch is handmade under fair conditions, too, so you can feel good about what you're wearing. All straps are made from Pinatex, which is a 100% vegan and sustainable leather. Oh, and if you're still wondering if you should buy one of these, they plant three trees for every sale to help preserve the rainforest.
As you can see, sustainable vegan watches are Dan and Mez's jam. But we love the story of how they got started, too. Clemen's and Daniele met at a bar and bonded because they were the only two men drinking a pina colada. They quickly became friends to all their similar interests, including veganism. The two friends and joked about starting a vegan watch company, and well… the rest is history!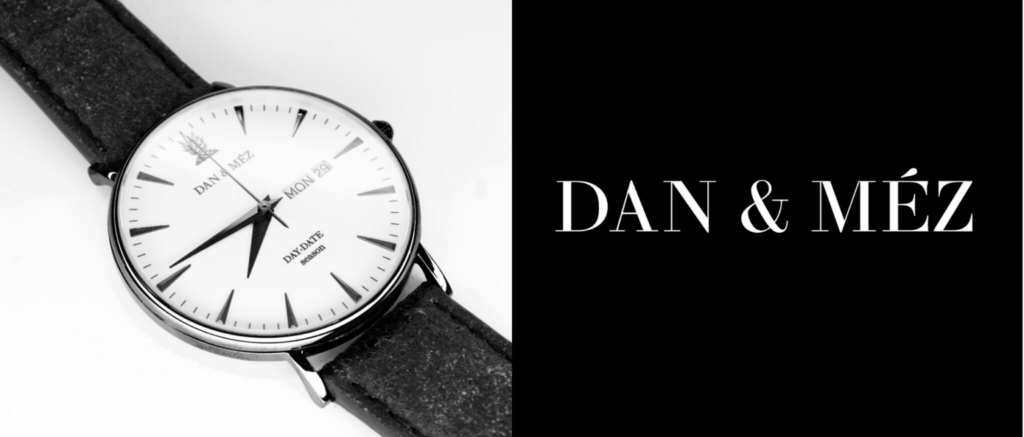 5. Eone
We hope you brought tissues. This story is a tear-jerker. Eone was created with this mission: To create fashionable products that are accessible to everyone. And we mean EVERYONE. Eone was founded to solve one problem. To help people that are blind tell time. The current reality is that blind people have to choose between a talking watch or fragile tactile watches. They created a fashionable watch for people. Including the blind.
Our favorite thing about Eone is that even if you're not blind, these watches are nothing like we've seen. So sleek and stylish. The Bradley Voyager Cobalt is crafted from Italian leather, and tailored by nylon stitching with ivory reverse. It has a modern look that will have everyone asking you where they can get one.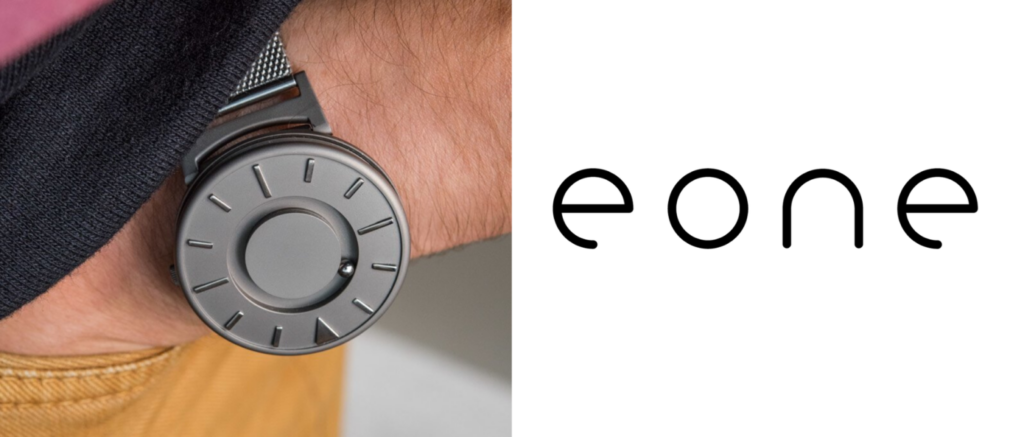 Conclusion
That's a wrap! 5 Sustainable watches and brands that are changing the world as we know it. We know shopping sustainably can require a little more effort. One article at a time, we hope to make it a bit easier! Discover a full list of sustainable menswear brands here.
Want to talk more about eco-friendly fashion or anything else on your mind? Get in touch! We love to talk about all things indie garb-related!
If you liked this article and want to find out more coverage on these brands be sure to follow us on all social networks. Not seeing a brand and think it deserves the spotlight, DM us on Instagram and we'll see if we should update the list.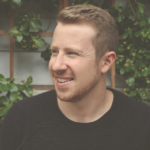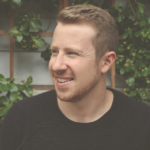 About Author
Brandon
Owner of IndieGetup, the premier sustainable marketplace for men to shop ethically.