10 Best Sustainable Belts For Men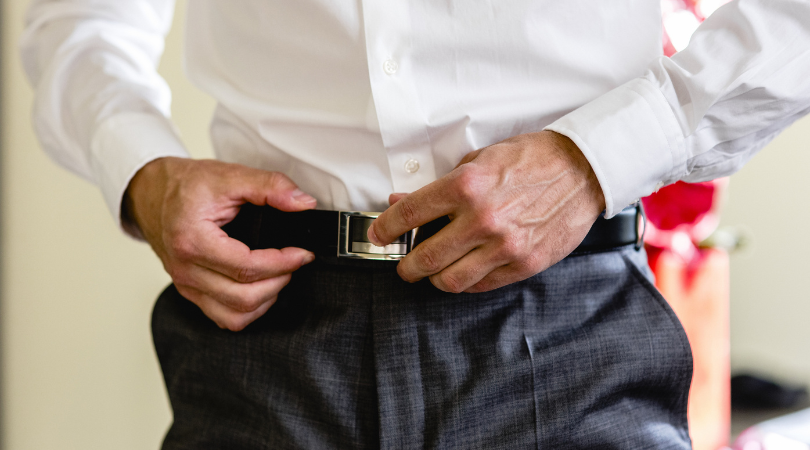 For some folks, sustainable men's belts are the unsung lifesaver of trousers that are a bit too loose. Others treat their ethical leather belts as a must-see accessory that quite literally holds the entire outfit together. No matter what category you fall into personally, it's no secret that sustainable belts for men are wardrobe staples.  
Luckily, the best sustainable men's clothing brands have entire collections dedicated to vegan and ethical leather accessories in classic black and brown tones. Of course, you can also find a plethora of casually cool styles chances with jazzy details to spice up a monochromatic look –if you feel bold enough.   
From plant-based vegan leather men's belts and everyday styles made ethically from post-consumer recycled REPREVE®️ polyester to eco-friendly cork, the sustainable men's belts below can easily become the outfit-finishers we've all been looking for.
Best Sustainable Belts For Men With Vegan & Ethical Leather
1.  Nisolo Men's Leather Belt
Price:
$60
Sustainable Materials:
Waterproof leather
Looking for a classic, wear-me-everywhere ethical leather belt? Nisolo has you covered. The sustainable men's brand creates belts by hand in their own factory in Peru. Each product comes with its own report that details the environmental impact of the item. That's one of the reasons why Nisolo is currently one of the world's top-rated Certified B Corporations and the #1 ranked Re/Make brand. This belt, in particular, is crafted with waterproof leather and features a brass finished buckle – it's also available in 4 different colors.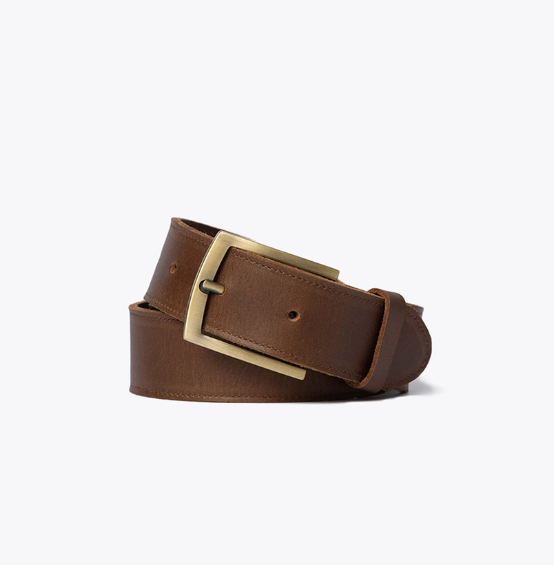 2. Will's Vegan Men's Belts
Price:
Starting at $42
Sustainable Materials:
Handstitched vegan leather made with plants created with bio oil sourced from organic cereal crops 
Will's Vegan ethical leather belt options are crafted ethically in Italy and Portugal in safe and healthy working environments according to European Union's standards. The sustainable fashion brand thrives on operating a plastic-free carbon-neutral supply chain using eco-conscious materials. Whether you are interested in casual vegan leather men's belts or looking for a more formal option, rest assured that all styles look exactly like real, high-quality leather even though they are created with 69% biobased content.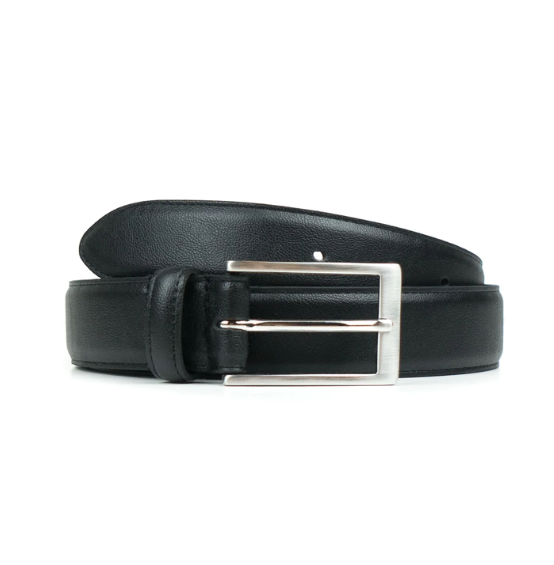 3. Watson & Wolfe vegan leather men's belts
Price:
Starting at $60
Sustainable Materials:
Cork, premium corn leather 
Watson & Wolfe is the mecca for luxurious, eco-conscious vegan bags, wallets, and, of course, sustainable belts for men. The brand solely uses eco-friendly materials that require less water and all products are produced ethically in factories that have eco and sustainability credentials. As for their fantastic range of vegan leather men's belts, they are equipped with 3 layers – a base faux nubuck, a lining, and a top layer of hard-wearing microfiber vegan leather. Plus, you can also opt for belts made of cork which isn't something we see very often.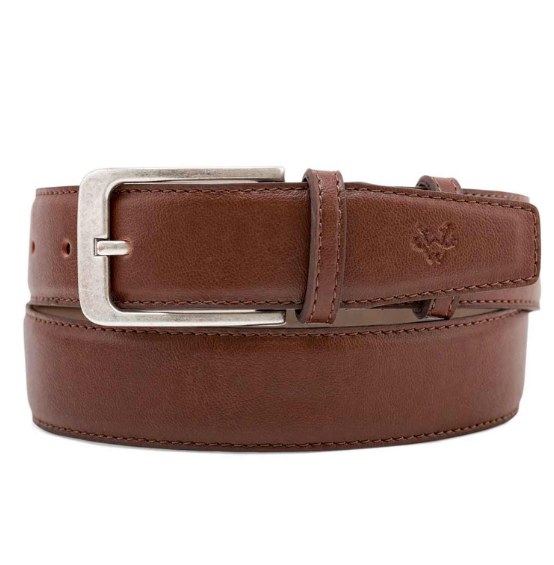 4. Brave Gentleman
Price:
Starting at $95
Sustainable Materials:
Hi-tech, Italian future-leather
Brave Gentleman crafts an array of sustainable men's belts as well as many more men's vegan apparel and accessories. Think shoes, bags suits –just to name a few. All styles are enhanced with the brand's unique upscale, sophisticated aesthetic. So much so that they were voted Menswear Brand of the Year and Most Influential Designer by PETA. This was also because the eco-conscious brand uses Italian-milled "future-leather" which is a high-tech, EU Ecolabel Certified, PU-based microfiber to create ethical leather belts that last a lifetime.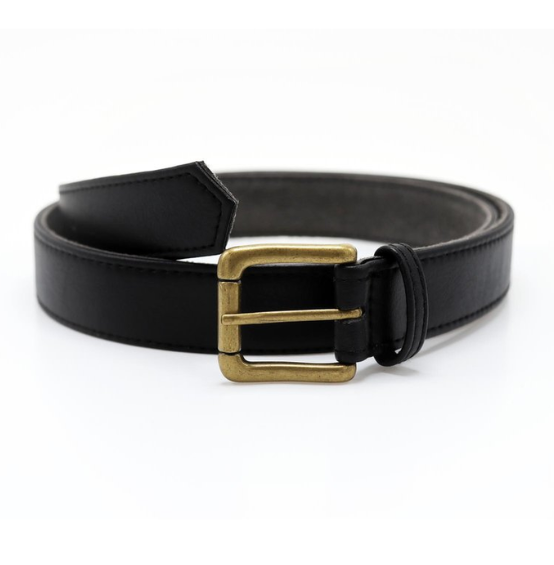 5. Doshi FCSA Sustainable Men's Belts
Price:
Starting at $40
Sustainable Materials:
Microfiber
Aside from their coveted line of sustainable belts for men, Doshi FCSA also offers vegan bags, briefcases, belts, backpacks, wallets, and accessories for all genders. Their PETA-approved vegan leather belts are not only inherently stylish but also surprisingly affordable given that the eco-friendly menswear brand uses microfiber. A material known for its ability to mimic the feel of leather more than standard PU vegan leather.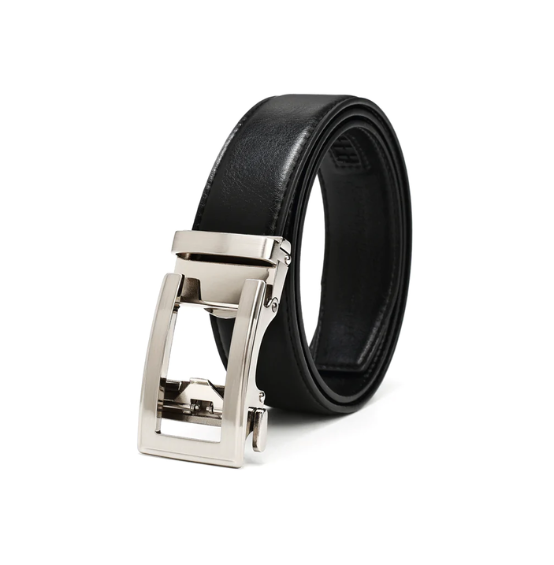 6. Nae Vegan Bets for men
Price:
Starting at $39
Sustainable Materials:
 Eco Microfiber
Nae needs no introductions. Each product–including their vegan leather men's belts– is environmentally friendly and made with ecological, sustainable, and recycled materials. Their mission? To offer fantastic animal-friendly alternatives to battle human exploitation. That's exactly why their range of men's belts is hand stitched ethically in Spain from ecological microfiber.
7. Couch Men's Belts
Price:
Starting at $26
Sustainable Materials:
 Repurposed auto upholstery vinyl
You may know Couch as the one-stop destination for the world's best guitar straps. However, the eco-conscious brand also offers some fantastic vegan leather men's belts made in America from found and repurposed auto-upholstery vinyl. You can choose a classic black or brown leather option to match your existing wardrobe with ease, or experiment with more colorful houndstooth designs in an array of different colors and patterns.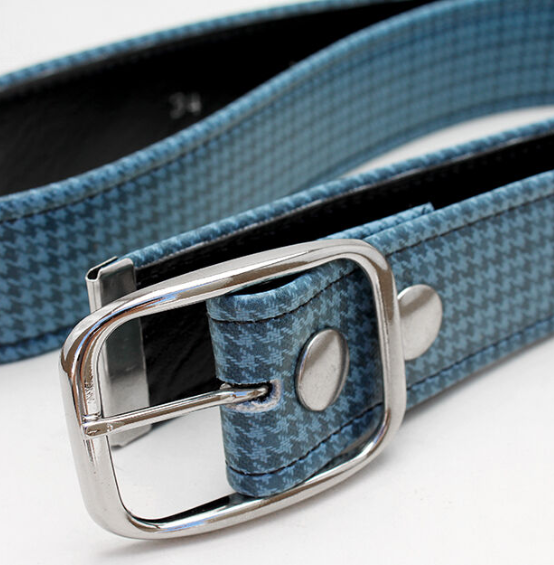 8. Truth Belts
Price:
Starting at $46
Sustainable Materials:
Cactus leather, recycled car tires and more
Truth Belts has been crafting sustainable men's belts for over 20 years. The eco-friendly menswear brand also carries clothing as well as wallets and more accessories. However, their highly-coveted, ethical leather belt styles are definitely the highlight. If you opt for the Belt of Orion specifically, one tree will be planted after the order is completed. Our favorite option is "Caz" – a casual belt made from cactus and recycled car tires.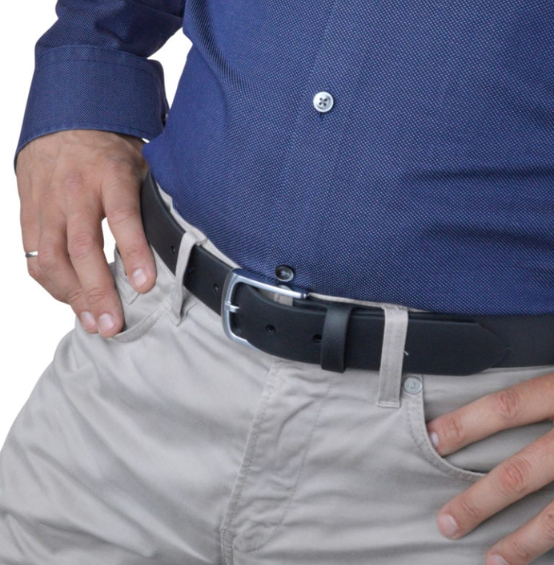 9. Arcade Belts
Price:
Starting at €29,99
Sustainable Materials:
85% post-consumer recycled REPREVE®️ polyester
As the name suggests, Arcade Belts is here to upgrade our wardrobe with sustainable belts for men for every occasion. Some styles are enhanced with performance stretch designed with special Futureweave technology to give it a low profile yet high flexibility. Other options feature webbings made with 85% post-consumer recycled REPREVE®️ polyester. If you are more into the classics, you can also opt for brown and black vegan leather men's belts or even opt for a slim ethical leather belt for a barely-there feel.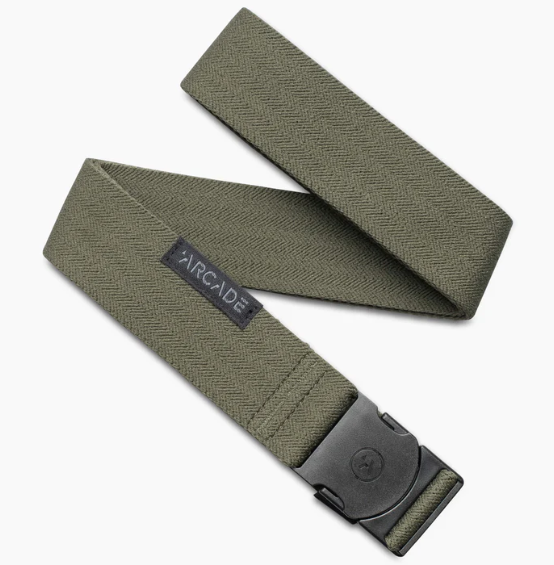 10.  Access Denied sustainable men's belts 
Price:
Starting at $43
Sustainable Materials:
Real and microfiber leather
Access Denied focuses on creating ethical leather belts for men and women but they also have many vegan options that look just like the real thing. The latter is crafted with extremely soft and durable vegan leather and is reversible. This means that you casically have two sustainable bets for men in one. What's even more impressive? The belt can stretch as much as 2 extra inches without losing its form and shape.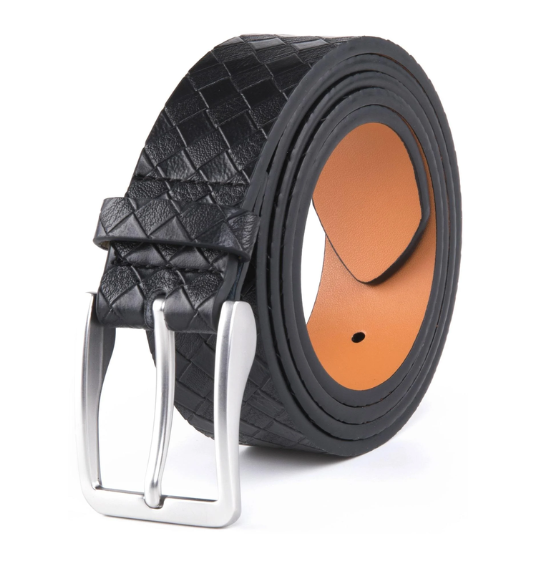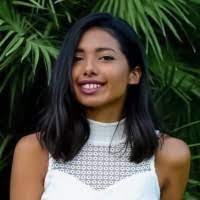 About Author
Konstantina Antoniadou
Freelance fashion and sustainability writer with an ongoing curiosity to explore new innovative technologies, and report on trends in "green" industries.