12 Organic And Sustainable Pillow Brands For Non-Toxic Sleep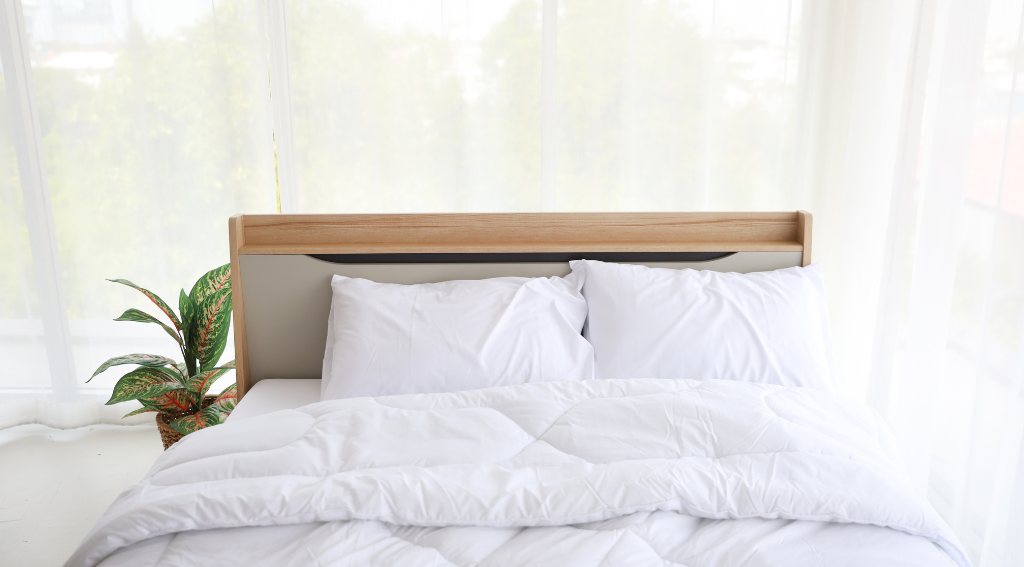 Looking for the best sustainable pillow brands to help you rediscover what sleep was always meant to be? We made a list of organic pillows that have the entire non-toxic living community in a chokehold, ahead.
Why Invest In Sustainable Pillow Brands?
You've probably heard that organic non-toxic pillows are a true health investment a gazillion times before. A premium-quality ethical pillow combined with the right type of mattress guarantees to support the intricate structures in your head and neck and keep your shoulders, hips, and spine in alignment. So to put it simply, you might actively compromise your ability to get enough shut-eye without even knowing it. Sleep deficiency is linked to many chronic health problems which include a drain of your mental abilities.
In other words, affordable eco-friendly pillows should: 1) Support your head and spine well, 2)Have cooling properties to keep you comfy throughout summer, 3) Be hypoallergenic and easy to clean, and 4) Be made of non-toxic materials that won't compromise your health or the Planet.
That's why we took it upon ourselves to help you find the best organic non-toxic pillows that tick all the aforementioned boxes. Here's a round-up of the best eco-friendly hypoallergenic pillows of 2023.
Best Organic, Sustainable Pillow Brand For Non-Toxic Shut-Eye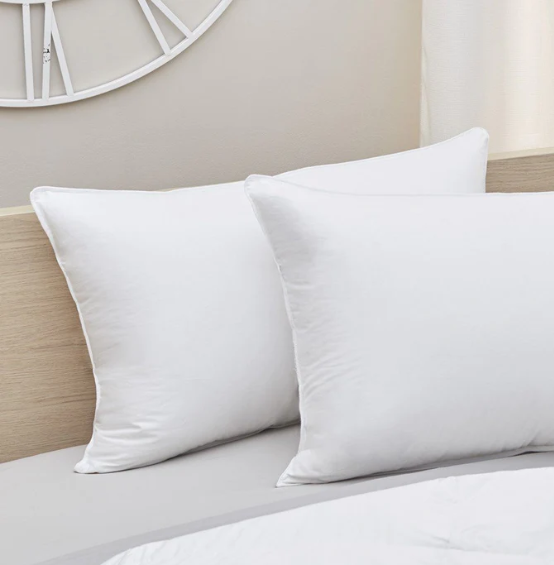 1. PlushBeds
Price: $48-236
Sustainable Materials:  Latex, Memory Foam, Tencel, Wool, Down, Cotton, Polyester
From farm to natural non-toxic perfume, Ajne has been spotted in Academy Awards Gift Bag, People, and Vogue as one of the best organic perfume brands for women with non-toxic ingredients. The clean perfumes are produced by blending natural essential oils and absolutes obtained by the cold press, hydro, steam, soxhlet, or CO2 distillation of citrus, fruit, nuts, flowers, seeds, spices, leaves, wood, bark, roots and bulbs of plants "in much the same way as a fine wine is crafted."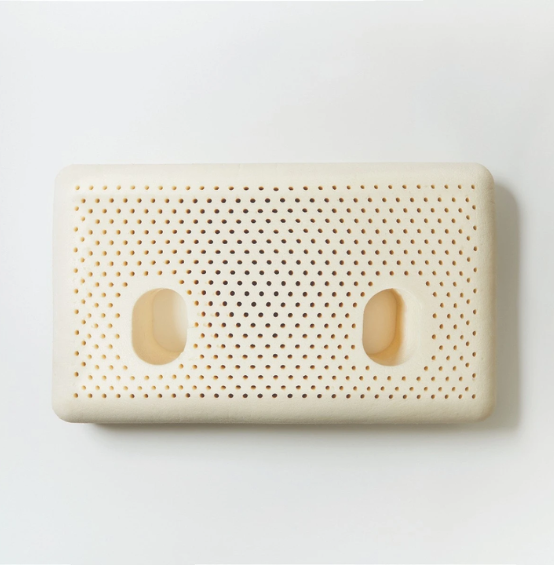 2. Coyuchi
Price: From $128-$248
Sustainable Materials Organic Latex, Organic Cotton, Down
Lauded as one of the best sustainable pillow brands of 2023, Coyuchi has all our night-time needs covered. Currently, they offer a few different GOLS-certified organic non-toxic pillows made of natural latex. Soft, and incredibly supportive, the organic pillows feature inner overs made of GOTS organic cotton! But that's not the only reason why they stand out from the eco crowd. The company also offers affordable eco-friendly down pillows filled with down from an Indiana farm that raises its ducks ethically. Last but not least, the collection includes one fantastic smaller option for toddlers or for traveling.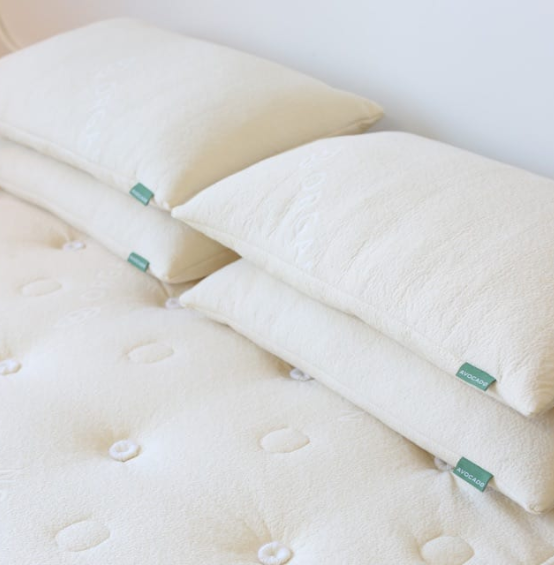 3. Avocado Green Mattress
Price: From $25-99
Sustainable Materials: Organic Latex, Organic Cotton
Aside from organic mattresses, the non-toxic bedding company Avocado makes sustainable pillows for adults and kids with only organic, natural, and non-toxic materials. The company's best eco-friendly hypoallergenic pillows are made by hand with GOLS organic latex and GOTS organic cotton in Avocado's own factory in California. You can also find mini travel pillows ideal for long flights. Additionally, there's an organic pillow option made for kids. Of course, all Avocado pillows are Greenguard Gold certified by UL Environment.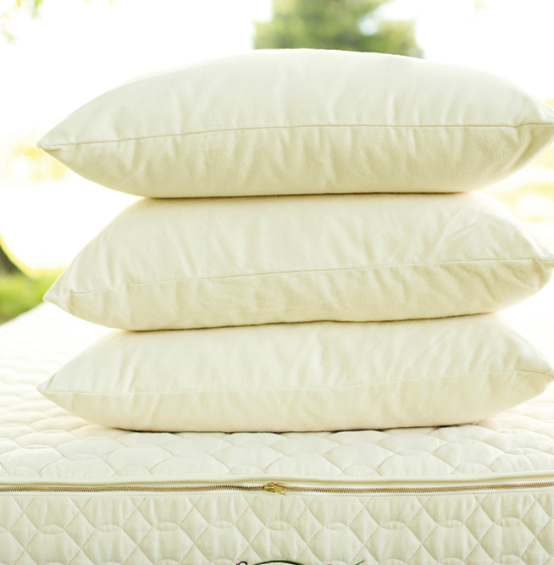 4. Savvy Rest
Price:  $109-239
Sustainable Materials: Natural Latex, Organic Wool, a Wool-Natural Latex Blend, Organic Kapok Fiber
Moving on to one of the most natural and sustainable pillow brands of 2023– Savvy Rest. The bedding company lets us choose from a list of 7 styles of organic pillows! Three of them have natural latex foal. The four remaining options come with customizable loose fill. You can either opt for shredded natural latex, organic wool, a wool-natural latex blend, or organic kapok fiber. No matter your preferences, we are happy to report that all eco-friendly pillow casting is made of unbleached, naturally-colored organic cotton which is hypoallergenic and incredibly easy to care for. And just in case you are on the hunt for body pillows, they have those as well!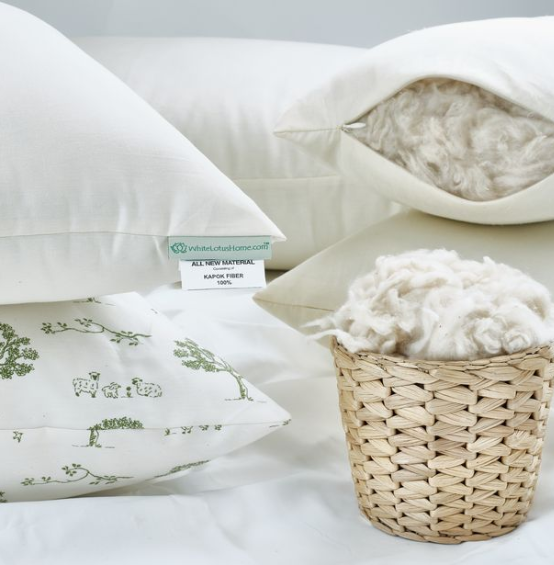 5. White Lotus Home
Price: $32-139
Sustainable Materials: Kapok Fiber, Organic Cotton, Latex, Buckwheat, Wool
Since 1981, White Lotus Home has been creating high-quality bedding and fantastic home accessories for virtually every taste. From the very beginning, the company teamed up with skilled artisans in New Jersey to create handcrafted goods ethically which is a big plus. On their virtual shelves, you can find organic non-toxic pillows for every budget!
From 100% organic cotton pillows hand-stuffed to avoid lumps for extra comfort to cruelty-free wool pillows strategically designed for free-range and pasture-fed sheep, the options don't even there! If you have allergies, there's a latex pillow that's dust and mold-repellent. Not impressed? How about an ethical pillow made from buckwheat hulls?
Still nothing? Then, we suggest affordable eco-friendly pillows crafted from kapok fiber! How darn cool is that?! There's no wonder why so many green-minded folks agree that White Lotus Home is by far one of the best organic sustainable pillow brands in 2023. 
6. Boll & Branch
Price: $58–$310
Sustainable Materials: Organic cotton, recycled poly
Boll & Branch is a luxury bedding company that offers a range of bedding products, including sheets, duvets, blankets, and of course, sustainable pillows. In fact, it's been trusted by 3 former US Presidents. We are referring to the OEKO-TEX-certified Down Alternative Pillow. A non-toxic, vegan, and eco-friendly option made with a PrimaLoft™ partially recycled polyester pillow core. Currently, it's available in three different firmness levels: soft, medium, and firm. As for its sustainable down pillow inserts, they are made of IDS-certified responsibly sourced feathers that come straight from a US family farm. The sustainable pillow protectors are ethically crafted with AAFA-certified 100% organic cotton to boot.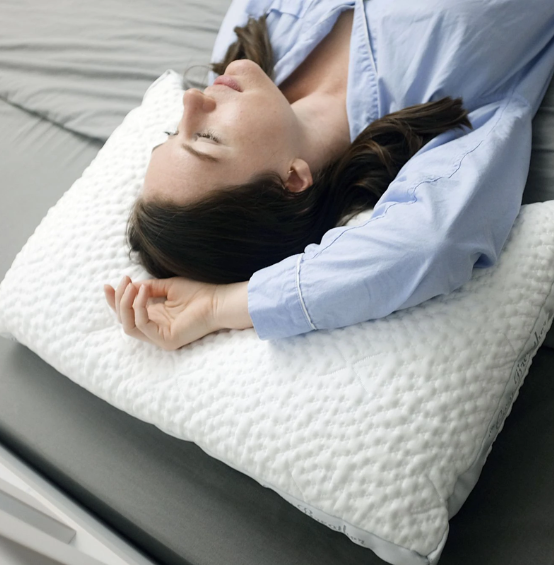 7.  Nest Bedding
Price: $107–$131
Sustainable Materials: CertiPUR-US foam and organic cotton
Nest Bedding is a USA-based family-owned, factory-direct bedding business that offers everything from luxurious sheet sets to sustainable dog beds. However, today we'll focus on their covered, non-toxic memory foam pillows. The organic pillows are made of either OEKO-TEX-certified latex foam or non-toxic CertiPUR-US®-certified shredded foam which is protected with an organic cotton cover. The collection is designed in the USA and created in a SMETA-certified factory in China.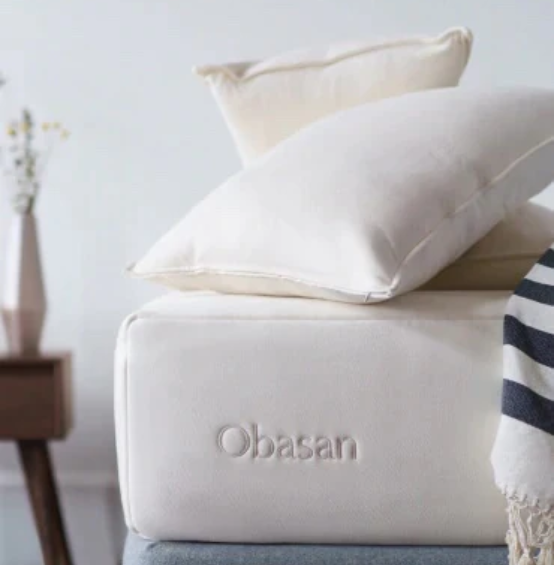 8. Obasan
Price: From $169 CAD
Sustainable Materials: Organic cotton, wool, rubber
Obasan sustainable pillows are made with natural and organic materials, including organic cotton, wool, and natural latex. Many zzz reviewers point out that they are, in fact, the most comfortable pillows you'll ever sleep on. The cotton used in the pillows is certified organic and is grown without the use of pesticides or other harmful chemicals. The wool used in the pillows is also certified organic and is sourced from sustainable farms. Lastly, the natural latex used in the pillows is made from the sap of rubber trees and is free of synthetic additives. What's more, Obasan organic pillows come in a variety of styles, including contour, low profile, a medium profile, and high profile. Lastly, The filling in two of the available options can be adjusted to you and your needs.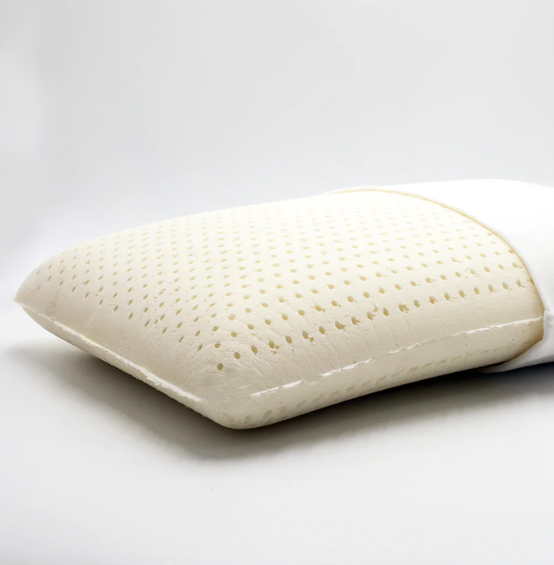 9. Organic Textiles 
Price: $70.98-$120
Sustainable Materials: GOTS Certified Organic Cotton, latex, bamboo
Organic Textiles is certainly one of the best organic and sustainable pillow brands due to the wide range of options they offer. There's a Talalay Natural Latex Pillow with GOTS Certified Organic Cotton Cover, an Organic Dunlop Latex Pillow, and low loft options made of, you guessed it, latex. You can also find eco-friendly pillows made of bamboo as well as massage and soap pillows. Most options are designed to keep that plush-soft lofty support with their bounce-back effect to always retain their form. As for the organic cotton covers, they are handmade in Organic Textiles' Southern California Warehouse.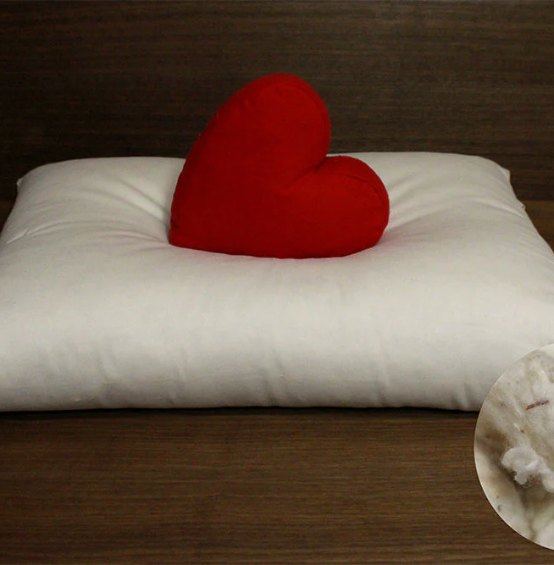 10. Soaring Heart Natural Beds
Price: $90-$135
Sustainable Materials: Organic Cotton, Organic Wool, and natural latex.
Handcrafted, GOTS & GOLS certified, non-toxic, and chemical free sustainable pillows? Yes, please. Soaring Heart Natural Beds'  best eco-friendly hypoallergenic pillows include options made of organic cotton, organic wool, and natural latex. Each option is designed for particular sleep needs – including stomach sleepers, back sleepers, etc. All Soaring Heart Natural Beds' pillows are free from synthetic materials, flame retardants, and other harmful chemicals. They are also certified by third-party organizations such as GOTS (Global Organic Textile Standard) and Oeko-Tex, which ensure that the materials used in the products are safe and sustainable.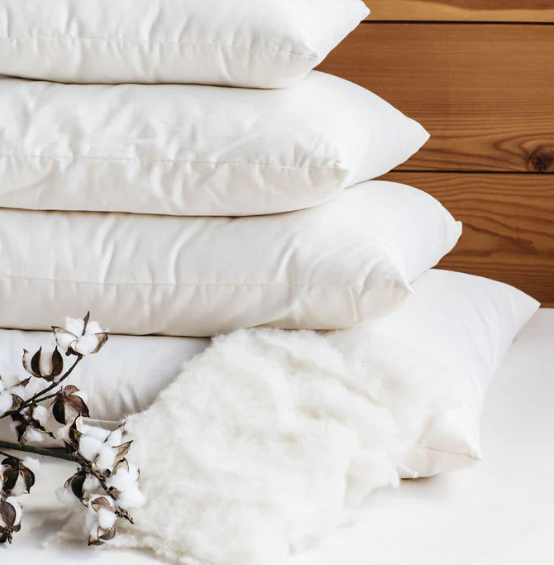 11. Holy Lamb Organics
Price:  $92 – $180 
Sustainable Materials: GOTS-certified wool, cotton, latex.
Holy Lamb Organics proudly carries a centuries-old tradition of making beautiful textile products by hand. With over a dozen options, let's just say that you will certainly find your new eco-sleep mate. The collection runs the gamut from eco-friendly organic cotton pillows and all-natural wool options to orthopedic pillows as well as snuggle and body pillows. You can also find sustainable nursing pillows and even cuddly lamb fleece pillows for babies.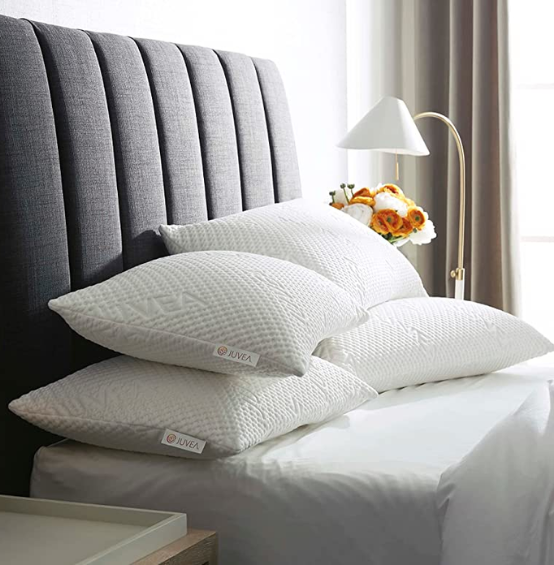 12. JUVEA
Price: $99.99-$179
Sustainable Materials: Latex, organic cotton, Tencel 
Last but not least, JUVEA – is one of the best sustainable pillow brands that use organic cotton, natural latex, and kapok fiber to create uniquely buoyant and exceptionally breathable pillows for every taste. We particularly like the JUVEA Pillow with TENCEL™ Lyocell Fiber Cover. Supportive, hypoallergenic, and inherently antimicrobial, the moisture-wicking fibers help pull fluids to the surface, where they evaporate easily, rather than settle into the fabric. The company offers a stellar 10-year limited warranty because they are 100% sure that they can deliver all-natural rejuvenation to live the extraordinary life you deserve.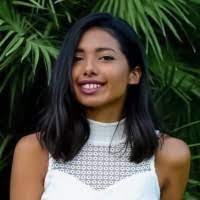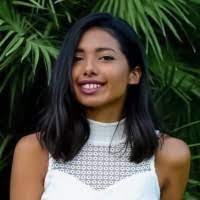 About Author
Konstantina Antoniadou
Freelance sustainability and fashion writer with an ongoing curiosity to explore new innovative technologies, and report on trends in "green" industries.