10 Exceptional American Watch Brands You Need to Know About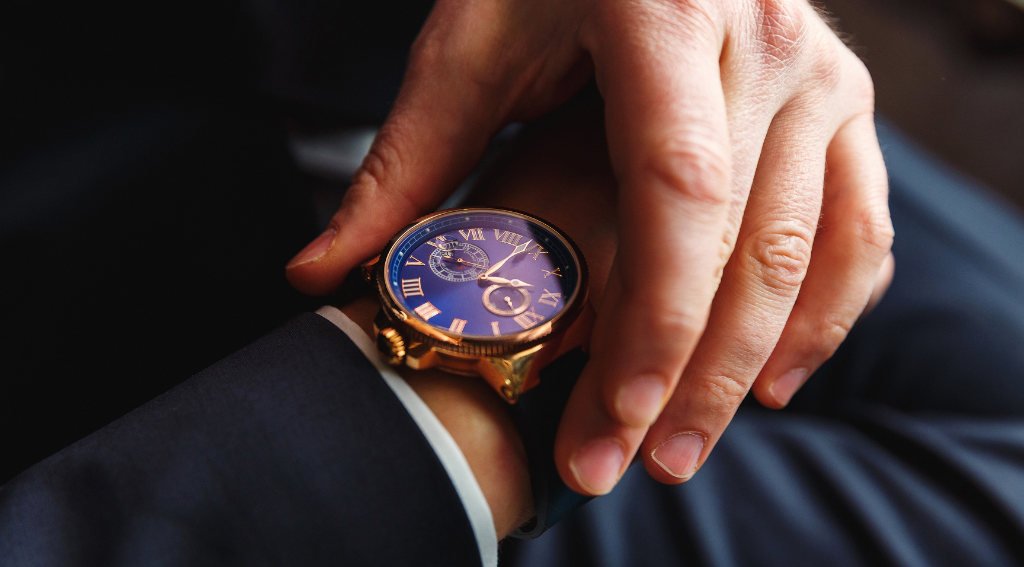 Looking for the best American watch brands in 2023? Our list of the top 10 US watch brands will cater to every horological desire. From the most noteworthy vintage American watch brands to the most prominent American luxury watch brands, find our top pics for every price point and aesthetic, below. 
Craftsmanship, innovation, and good ol' American ingenuity. Each timepiece is meticulously handcrafted using high-quality materials and state-of-the-art techniques, resulting in a watch that is as visually stunning as it is technically impressive. From the rugged adventurers to the refined connoisseurs, these premium and affordable US watch brands have etched their names in the annals of watchmaking history.
So put on your favorite timepiece, to complement your casual or formal American-made clothing and shoes. 
Best American Watch Brands For Affordable & Luxury Timepieces
1. Shinola
Price: From $325
Known for its quality craftsmanship and bold designs, Shinola is a Detroit-based American watch company that produces a wide range of watches, from casual to dressy options. They've even won over the ultimate VIP, former President Barack Obama. While they may not be entirely manufactured in the good ol' U.S. of A., they've still managed to secure a spot on our list. How, you ask? Well, they've created over 500 jobs, giving a boost to the economy and spreading some Shinola magic across the land. Plus, they're all about sustainability, using materials like ocean-bound plastic to create their masterpieces. Saving the planet in style—now that's what we call a win-win!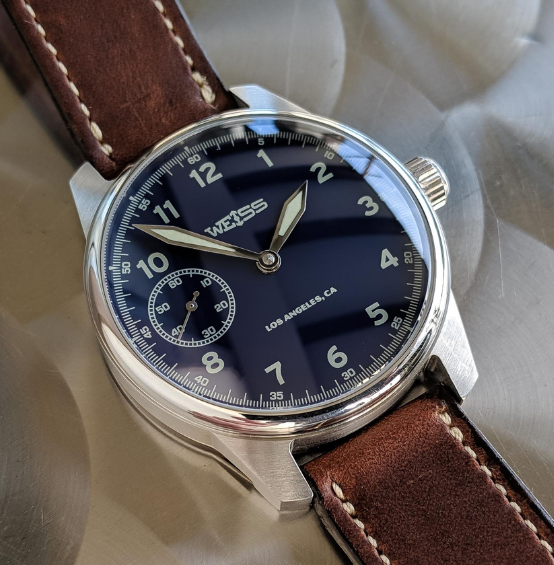 2. Weiss Watch Company
Price: From $2,000
Founded in Los Angeles, Weiss Watch Company is one of the best American luxury watch brands that specializes in handmade, classic timepieces featuring mechanical movements and durable materials. It's not only the skilled artisans that make this American watch brand so coveted but also the use of homegrown materials. From the cases to the dials, spring bar tools to straps, and even the packaging, everything is made right here in the USA. It's a celebration of American ingenuity and a nod to the greatness that lies within our borders. With every meticulous detail considered, Weiss watches are made to order, ensuring that each piece is tailor-made just for you.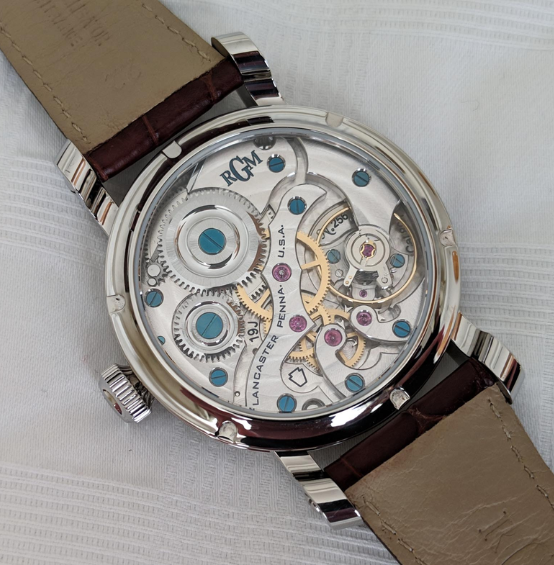 3. RGM Watch Company
Price: From  $2,950
The Pennsylvania-based company RGM, is one of the best American watch brands for luxury timepieces with in-house movements, combining traditional watchmaking techniques with modern technology since 1992. Simple yet oh-so-sophisticated timepieces that make your heart skip a beat. From the intricate movements to the flawless finish, RGM's creations are a testament to craftsmanship at its finest. They're not just about off-the-shelf timepieces—they offer custom options too.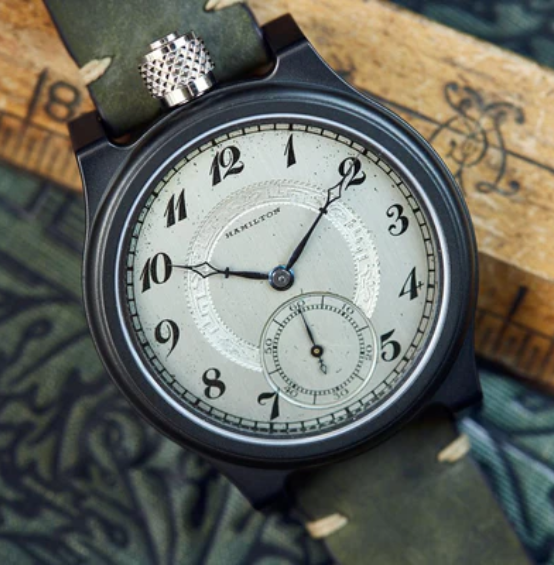 4.Vortic Watch Company
Price: From $2,495
Vortic, located in Colorado, specializes in upcycling antique pocket watch movements and turning them into unique wristwatches. Known as one of the most raved-about vintage American watch brands, the artisans take these forgotten gems, give them a USA-made strap, case, spacer, and crystals, and voila! Plus, If you have a family heirloom just waiting for a second chance to shine or if you're on the lookout for a truly one-of-a-kind timepiece, Vortic is your go-to crew. For us, it's for sure one of the top 10 US watch brands!
5. Martenero
Price:From $595
Founded in 2014, Martenero is a Brooklyn-based watch company that has been making waves in the horological scene. Drawing inspiration from the diverse energy of New York City, they have crafted a range of timepieces that are both sophisticated and contemporary. They offer customizable, modern, and minimalist watches with an emphasis on clean design and quality materials. From the minimalist simplicity of their "Edgemere" collection to the bold and adventurous designs of their "Kerrison" line, there is a Martenero watch to suit every individual's taste and personality. Each watch is assembled by hand, ensuring the utmost precision and quality. Moreover, they offer customizable features, allowing you to mix and match components to create a watch that truly reflects your style.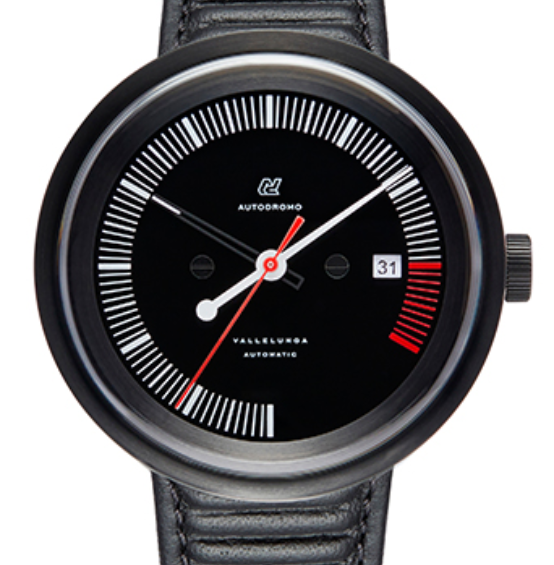 6. Autodromo
Price: From $695
 Inspired by vintage automobiles and motor racing, Autodromo creates stylish, automotive-themed watches with an emphasis on quality and attention to detail. Known as one of the best American watch brands, Autodromo offers a range of unique watch styles that pay homage to different aspects of automotive history. The "Group B" collection, for example, takes inspiration from the legendary rally cars of the 1980s, featuring bold colors and racing-inspired details. On the other hand, the "Monoposto" series pays tribute to the classic single-seater racing cars of the 1950s, with a focus on clean, minimalist dials and vintage aesthetics. Each watch is carefully crafted using high-quality materials and precise Swiss-made movements, ensuring reliability and accuracy.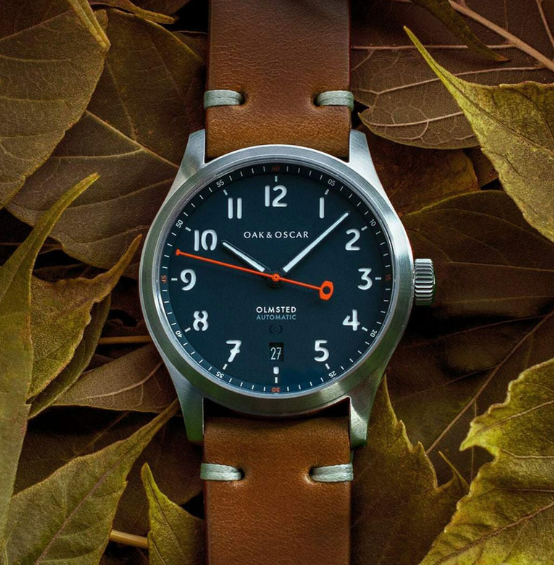 7. Oak & Oscar
Price:  From $1,750 
Based in Chicago, Oak & Oscar, one of the top 10 American luxury watch brands, is known for its minimalist designs, high-quality materials, and commitment to supporting American watchmaking. Oak & Oscar offers a range of distinct watch styles that cater to various tastes and preferences. From the elegant and versatile "Burnham" collection to the rugged and sporty "Sandford" line, there is a watch to suit every occasion and lifestyle. What sets Oak & Oscar apart is their ability to combine classic design elements with modern sensibilities, resulting in timepieces that effortlessly blend sophistication and versatility.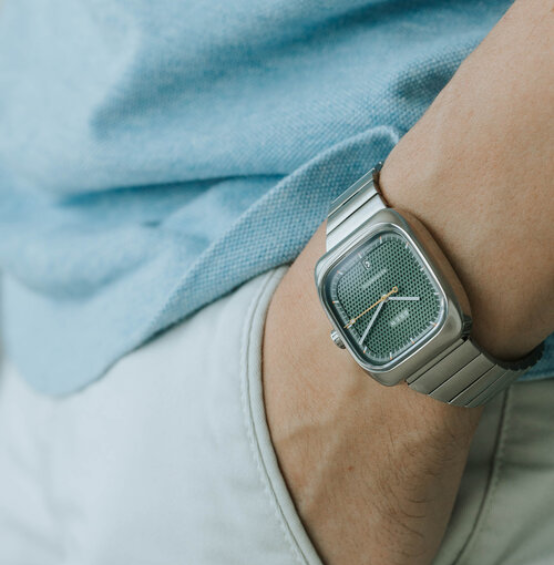 8. Brew Watch Co
Price: From $350
 A New York-based company, Brew Watch Co. designs watches inspired by industrial espresso machines, combining style and functionality for modern coffee enthusiasts. The affordable US watch brand offers a variety of distinctive styles, each with its own character and charm. From the bold and industrial-inspired "Mastergraph" collection to the sleek and refined "Retromatic" line, there is a watch for every taste and occasion. The use of high-quality materials and precise movements ensures that Brew watches not only look stunning but also perform flawlessly.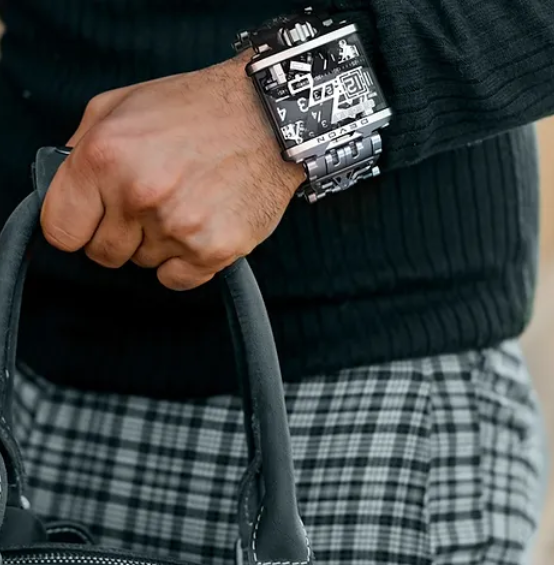 9. Devon
Price: From $15.000
Touted for its innovative designs and cutting-edge technology, Devon, one of the best American watch brands, is a California-based company that produces futuristic, high-end timepieces. The history of Devon watches is intertwined with their iconic timepiece, the Tread 1. This revolutionary watch features a mesmerizing system of interwoven time belts that move with a unique fluidity, captivating watch enthusiasts and collectors around the world. From the sleek and futuristic "Star Wars" collection, which pays homage to the iconic film franchise, to the bold and luxurious "Diamond" series, there is a Devon watch to make a bold statement on any wrist.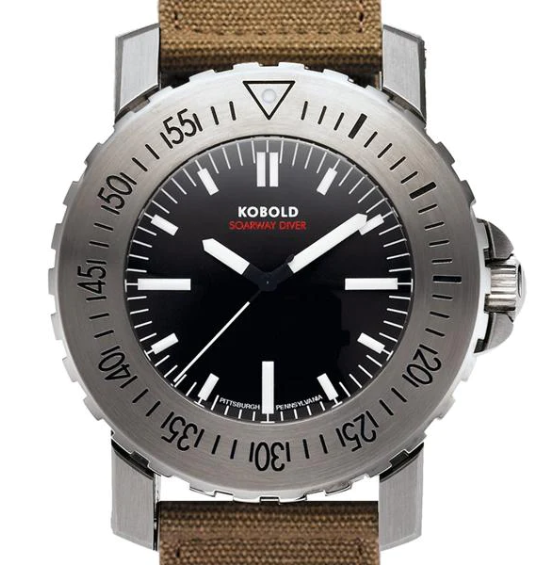 10. Kobold
Price: From $3,450
Founded in Pittsburgh, Kobold, the American watch company, offers rugged, adventure-ready watches designed to withstand extreme conditions, making them popular among outdoor enthusiasts and professionals alike. Kobold brings you a collection of predominantly American-made watches that are built to withstand the wildest of journeys. In a true test of their mettle, founder Mike Kobold and his adventurous wife conquered the mighty Mount Everest in 2009 and 2010, all while raising funds for the Navy Seals Fund. Now, Kobold manufactures their exceptional watches and straps in their very own workshops across the United States.
They've even expanded their horizons to the breathtaking atelier in Kathmandu and joined forces with a German factory. It's no wonder why so many folks trust them as one of the best American watch brands! With only a limited number of each model available, it's time to seize the opportunity and claim your very own piece of Kobold's adventure-filled legacy.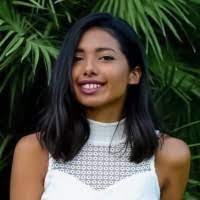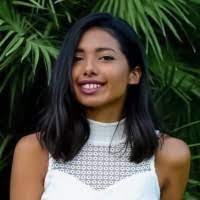 About Author
Konstantina Antoniadou
Freelance sustainability and fashion writer with an ongoing curiosity to explore new innovative technologies, and report on trends in "green" industries.