22 Sustainable Men's Shoes and Sneakers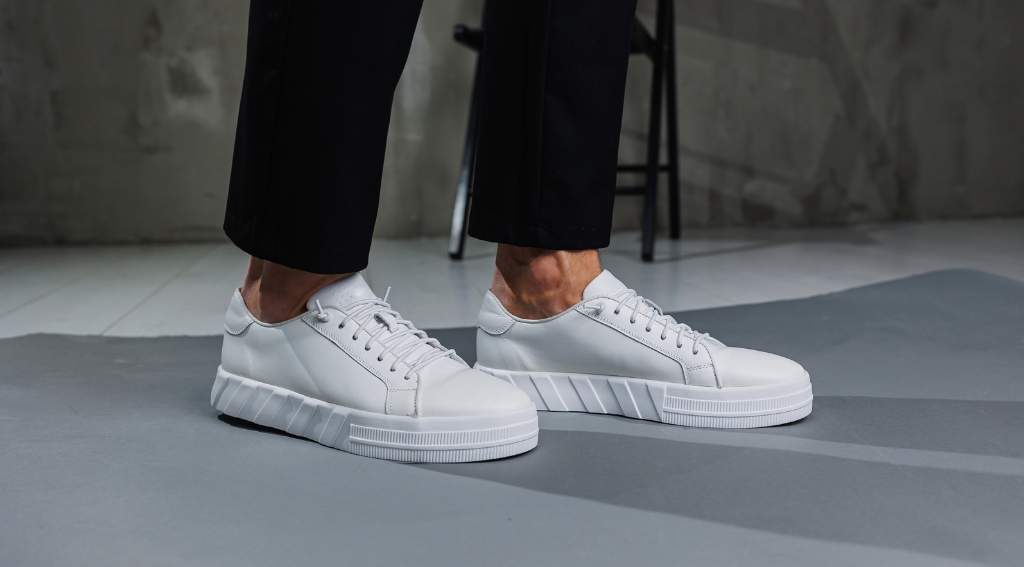 Are you on the hunt for the best sustainable men's shoes and sneakers in 2024? Here's a list of the most comforable and stylish eco men's shoes from ethical footwear brands.
Our Guide to the Best Sustainable Men's Shoe Brands
If you didn't know, there's a problem in the fashion industry and its called fast fashion. From unethical practices to millions of pounds of trash being dumped into landfills daily, to creating more and more waste in the production process, to polluting the air with C02, something has to change! Yet, still to this day, 23 billion pairs of shoesare made every year and 22 billion are thrown into landfill. Plus, In the US alone, every year in the US, people throw away over 300 million pairs of shoes.
So who made most of these easily replacable shoes? As outlined in an Oxfam report, the fast fashion industry relies on the labor of over 60 million individuals. The majority, exceeding 15 million workers, are located in Asia, with a noteworthy proportion of over 80% being women. These women are frequently young and hail from economically disadvantaged rural backgrounds. Garment workers are often forced to work 14 to 16 hours a day, 7 days a week. Even the European Parliament is using the term "slave labour" to describe the current working conditions of garment workers in Asia.
While many apparel companies have jumped on t he slow, sustainable fashion, the shoe industry has been a little slower to conform. That's why it's SO important to support these brands that are making sustainable and vegan shoes that are changing the world as we know it.
These sustainable shoe brands have taken more than a few steps in the right direction. And that's all it takes, a few steps for a lot of people, and suddenly massive change is on the horizon. Looking to reduce your carbon footprint but don't know where to start?
Read on if you want to rock eco men's shoes!
What are sustainable shoes for men?
Sustainable shoe brands prioritize ethical manufacturing processes, ensuring fair labor practices, safe working conditions, and fair wages for workers. Certifications from ethical standards organizations may indicate a commitment to responsible production. Eco-friendly men's shoes are crafted responsibly from  friendly materials such as organic cotton, recycled polyester, Tencel, hemp, and responsibly sourced leather alternatives. Brands may even opt for recycled or upcycled materials to reduce the demand for new resources.
What's more, long-lasting and durable designs contribute to sustainability by reducing the frequency of replacements. Shoes that withstand wear and tear promote a circular fashion approach, where products have a longer lifespan. Lastly, sustainable men's shoe brands extend their commitment to eco-friendliness by using packaging made from recycled materials or adopting minimalist packaging approaches to minimize waste.
For more fair trade, organic and sustaiable men's shoes options check out the:
Eco Men's Shoes | The Complete List
Are sustainable shoes good?
Absolutely, sustainable shoes are a positive choice for both consumers and the environment. These shoes are crafted with a focus on minimizing their ecological footprint throughout their lifecycle. Sustainable footwear often involves the use of eco-friendly materials, ethical manufacturing processes, and a commitment to reducing environmental impact. By choosing sustainable shoes for men, consumers contribute to a more responsible and conscious fashion industry, promoting practices that prioritize environmental and social well-being.
What shoe material is best for the environment?
When it comes to environmental considerations, materials such as organic cotton, recycled polyester, and innovative alternatives like Tencel or Piñatex stand out as eco-friendly choices for shoe production. Organic cotton reduces the environmental impact associated with conventional cotton farming, while recycled polyester repurposes plastic waste. Tencel, derived from sustainably sourced wood pulp, offers a biodegradable option. Piñatex, made from pineapple leaf fibers, provides a cruelty-free alternative to traditional leather. Opting for sustainable men's shoes made from these materials supports a more sustainable and planet-friendly footwear industry.
What makes a men's sneaker sustainable?
A sustainable men's sneaker incorporates various elements that contribute to its eco-friendly profile. This includes the use of environmentally conscious materials, such as recycled or upcycled fabrics and ethically sourced leather alternatives. Additionally, sustainable sneakers often involve energy-efficient manufacturing processes, reduced water consumption, and a commitment to fair labor practices. Brands that prioritize durability and timeless design over fast fashion trends also contribute to sustainability, as long-lasting sneakers decrease the frequency of replacements, reducing overall environmental impact. Overall, a sustainable men's sneaker embodies a holistic approach that considers the environmental, social, and ethical aspects of its production.
Stepping out of your comfort zone is never easy. All these sustainable men's shoe brands are carving the path to the future. One step a time, we can make the world a greener place.
Want to shop some of the most revolutionary companies? IndieGetup makes it easier for you to have access to clothing with a conscience. Click here to visit more brands we love that are creating a greener future.