5 Best Organic Shoes For Men in 2023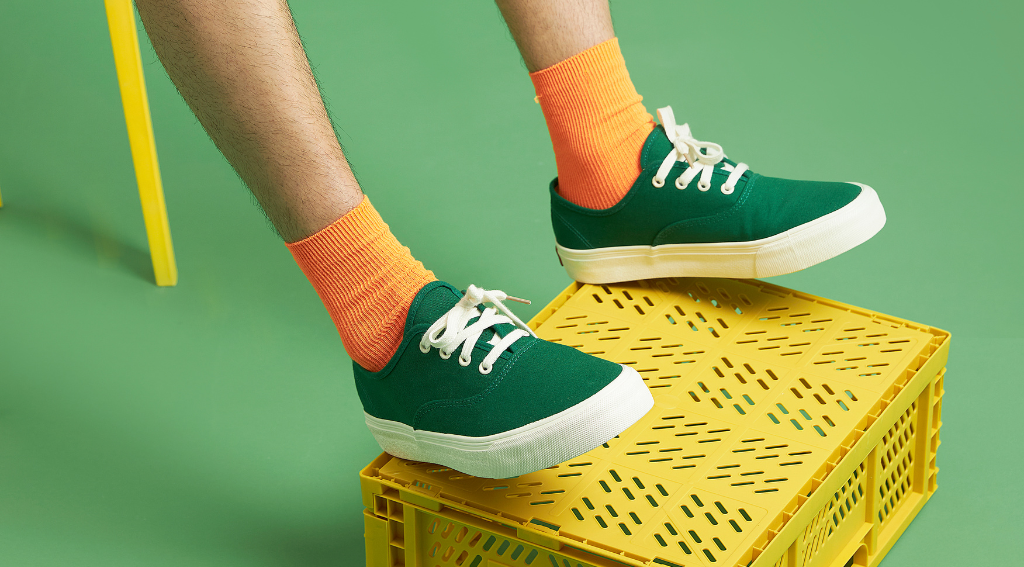 On the hunt for the best organic shoes for men? We've curated a list of the most raved-about natural shoes for men in 2023. 
Top-Rated Natural and Organic Men's Shoes
It's no secret that, in 2023, the fast fashion and footwear industry is undeniably responsible for a considerable amount of waste. From synthetic materials to harsh chemicals used in production, traditional shoes often come with a hefty environmental price tag. Traditional shoes often rely on synthetic, petroleum-based materials like plastics and chemical-laden dyes. The manufacturing process can be resource-intensive and polluting, and the end product doesn't always hold up to the rigors of everyday life, leaving us with worn-out shoes that end up in landfills.
But here's where organic shoes come to the rescue. These natural shoes for men s are crafted using natural and sustainable materials that not only minimize environmental harm but also offer superior qualities. Think about organic cotton, hemp, wool, and even innovative materials derived from plants and recycled sources. These materials provide breathability, durability, and comfort that's a league above their plastic-based counterparts. The result? A stylish pair of shoes that not only look good but feel great to wear, and they don't harm the planet in the process.
So, without further ado, here are the most amazing organic men's shoes for every hour of the day.
For more amazing options, you can check out our list of Sustainable Men's Shoes and Sneakers too.
Our Top Picks for Organic Shoes For Men in 2023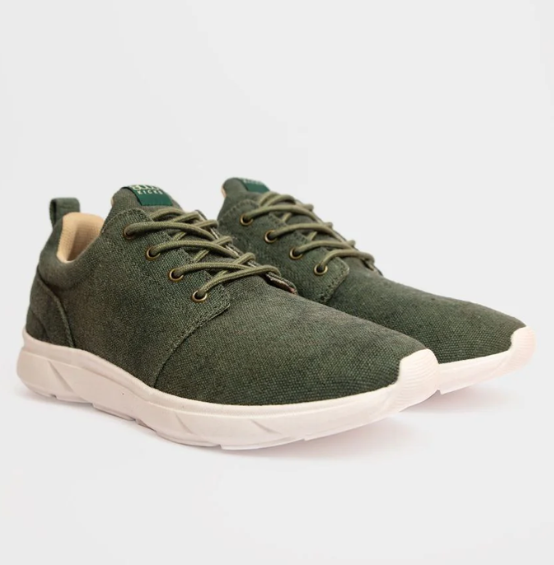 1.  8000 Kicks Explorer V2 for Men Dark Green
Price: From $120
Sustainable Materials: Hemp, algae bloom
"The Explorer" is 8000 Kicks' first-ever pair of hemp shoes, designed and engineered in Portugal to be the most sustainable, durable, and comfortable sneaker ever. These natural shoes for men are versatile and stylish for various sartorial scenarios – whether you're indoors or outdoors. Weighing only 240g (0.50lb), each pair is waterproof, and they're PFC-free, which means they don't contain harmful chemicals. As for the soles, they are crafted with algae bloom, contributing to a more sustainable choice.
2. Cariuma Men's low-top All Black Canvas
Price: From $89
Sustainable Materials: Organic cotton canvas, Mamona oil, rubber
Cariuma's organic shoes for men are a classic that combines high-quality materials with cutting-edge technology for a comfortable and stylish choice. The cotton canvas shoes feature lightweight cushion technology. Plus, the rubber sole is perfectly weighted, providing stability and traction. The insole is made from Mamona oil, a bio-based material, with a cork insert and a debossed CARIUMA logo. To top it all off, the laces are eco-friendly as well and made with recycled plastics and organic cotton. Heck, they even come with debossed metal aglets for added style.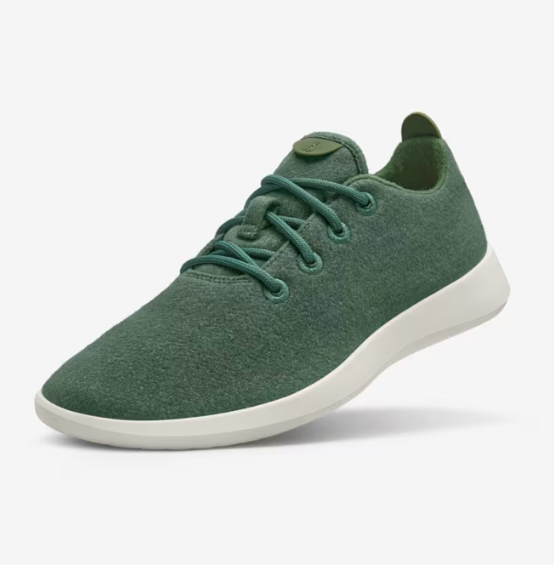 3. Allbirds Men's Wool Runners
Price: From $98
Sustainable Materials: Merino wool, sugarcane EVA, castor bean oil
Allbirds' organic shoes for men have a cult following for a good reason. Crafted from superfine ZQ Merino wool, these sneakers are the epitome of softness and coziness. Not only do they provide exceptional comfort, but their natural thermoregulating properties make them suitable for any weather, keeping your feet just right, no matter the temperature. Whether you're going for a walk or simply embracing everyday wear, these shoes are up for the task. This wool is grown using regenerative farming practices. Also, The SweetFoam® midsole is made with sugarcane-based green EVA, reducing the environmental footprint. Even the shoe laces are a conscious choice, made from recycled plastic bottles. To top it off, the insole foam is derived from castor bean oil, further emphasizing our dedication to sustainable practices.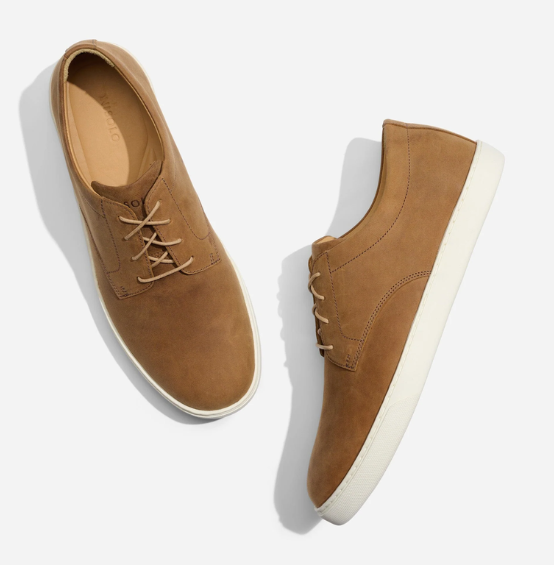 4. Nisolo Men's Everyday Low Top Sneaker
Price: From $113.95
Sustainable Materials: Certified ethical leather, organic cotton, Vibram rubber sole
Nice enough for work and fresh enough for out and about, Nisolo's organic men's shoes are definitely worth the splurge. The pairs come with insoles that provide shock absorption and cushioning. In addition to using certified ethical and high-quality, waterproof leather, the brand also added insoles that have antimicrobial properties, which help keep your feet fresh and odor-free. The dyes and waxes used to finish the leather give it a soft, velvety touch which we absolutely love.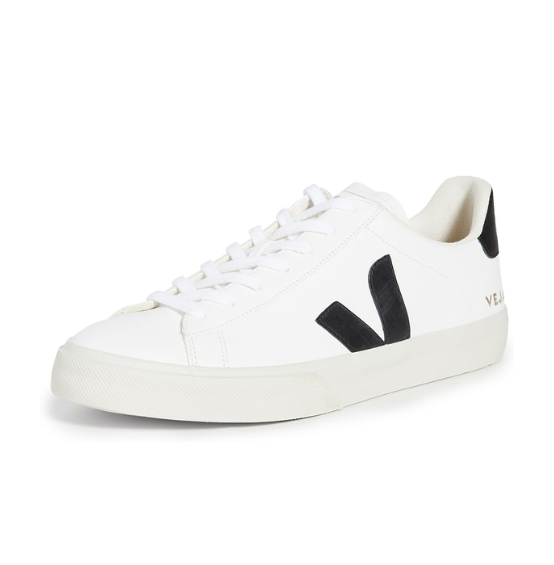 5. Veja Men's Campo Sneakers
Price: From $175
Sustainable Materials: ChromeFree leather, Amazonian Rubber, recycled E.V.A., sugarcane, organic cotton
Veja is a beloved sustainable footwear brand. committed to fair trade and ethical labor practices. The Bovine ChromeFree leather used in these organic shoes for men is not only smooth and light but also environmentally conscious in its production. Sourced from farms in the southern region of Brazil, specifically Rio Grande do Sul, this leather undergoes an innovative tanning process that sets it apart. What makes this process unique is the complete absence of chrome, heavy metals, or dangerous acids. By simplifying the tanning process, this approach limits the use of chemicals and energy, resulting in a more eco-friendly product. Water consumption is decreased by approximately 40%, while the use of salt is reduced by an impressive 80%! To top it all off, Veja ops for Amazonian rubber, and sugarcane to create the shoes' soles and insoles.