6 Sustainable Penny Loafers & Slippers For Men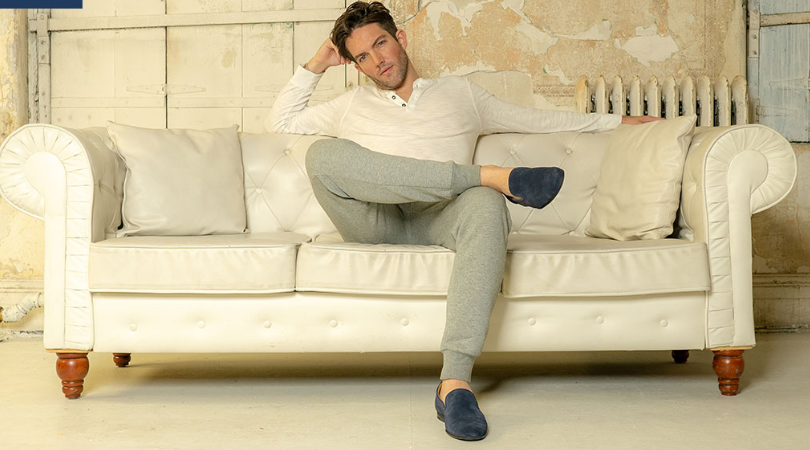 Much like sustainable canvas sneakers, eco-friendly and ethical slippers and penny loafers for men are the footwear of choice for everyone with an eye for casual yet elevated looks that certainly stand the test of time. Despite popular belief, men's sustainable penny loafers are also pretty affordable even though they are all crafted ethically from eco-consious materials like cork, recycled plastic diverted from landfills, water-based adhesives, and, of course, cruelty-free leather and vegan leather.
While we are definitely enjoying the penny loafer's new affinity for peacocking with the help of embellishments, embroidery, and vibrant hues, traditional silhouettes will always be the most versatile and stylish option — which is exactly what we need from our trusted wardrobe staples.
Ranging from Will's Vegan's wear-me-everywhere under-$130 iteration to a custom, handmade loafers pair crafted by skilled Guatemalan artisans, if you are on the hunt for a classic take on men's sustainable penny loafers and slippers that embody casual luxury, we've got you!
Men's Sustainable Penny Loafers & Slippers From Eco-Friendly Ethical Brands
1. Patara Olive Smoking Slipper
Price: $140 Sizes: 8-13 Materials: Vegetable tanned suede upper, natural leather lining, natural cork and recycled PU foam insole, braided hemp detail midsole
Patara's men's sustainable penny loafers are an upgraded version of the cult-favorite "Seeker" slip-on. Unlike the latter, "Smoking" has no elastic which makes it ideal for formal and smart-casual dressing. These eco-friendly and ethical sleepers are made from leather liner that easily breaks in with every wear.
Also, they feature premium cork and recycled foam insole which minimizes odor and wicks away moisture making it the ultimate sockless shoe. Touted as one of the best loafer brands for men, Patara always employs highly skilled artisans, designers, and manufacturers around the world to create truly unique shoe styles ethically and sustainably each and every year.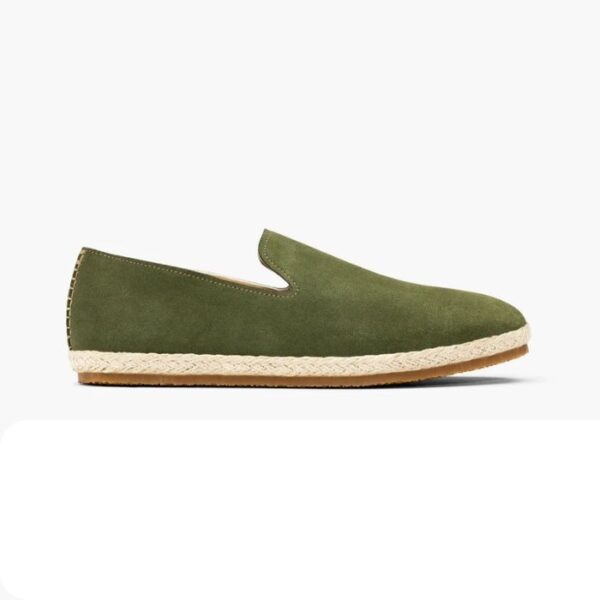 2. Adelante Men's Handcrafted Leather Penny Loafers "Luca"
Price: $260 Sizes: 4-17 Materials: Full-grain or nubuck leather upper, calf skin lining, stacked vegetable tanned leather heels
If you are on a quest to find the most sumptuous pair of handmade loafers on the eco marker, Adelante's "The Luka" is what you are looking for. Ethically made and proudly handcrafted by a skilled Guatemalan craftsman, these men's sustainable loafers are made-to-order, which means that you can pick your desired length and width for the perfect fit! Conscious fashion is all about longevity, and thus, the brand's footwear is fully resoleable with a classic penny bridge that never loses its charm. On top of that, the formal loafers come in a variety of colors to choose from – caramel, dessert, denim blue, pomegranate, oatmeal full-grain leather, or black and mahogany nubuck leather.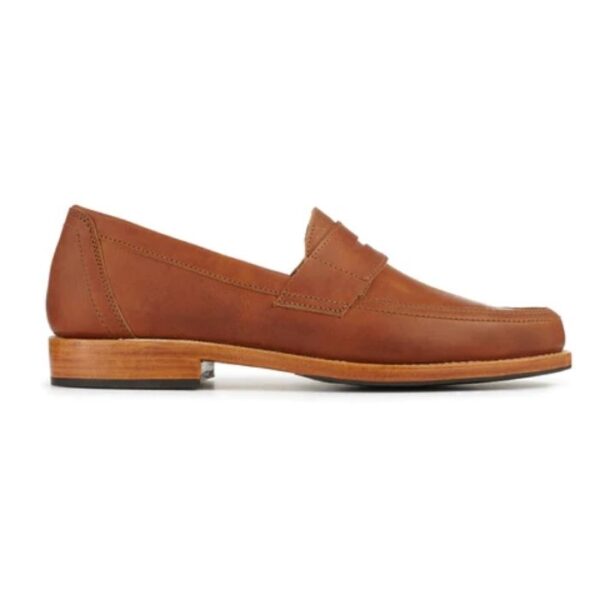 3. Nisolo "Alejandro" Woven Slip-On Loafer
Price: $180 Sizes: 8-13 Materials: Handwoven leather
Nisolo's wide range of casual loafers for men is not only stylish but also very ethical and eco-consious. The certified B corporation is fully transparent with a heavy focus on motoring the well-being and safety of their workers as well as their entire supply chain — and they have all the 3rd party verification and certifications to prove it. So why not put your trust on the #1 ranked Re/Make brand?
The "Alejandro" men's sustainable loafers style boasts breathability and comfort thanks to the handwoven leather which makes it ideal for every occasion. The shoes also carry premium cushioned insoles, slip-free rubber heel cap as well as soft, yet sturdy leather lining with a minimum break in time. To top it all off, you can opt for 3 different leather shades including tobacco, almond, and bone.
4. Rothy's The Driving Loafer
Price: $185 Sizes: 7-16 Materials: Knit made from recycled plastic bottles
With over 900 glowing reviews backing up their quality and comfort, these men's sustainable loafers are the ideal casual, everyday footwear whether you prefer wearing them with socks or without. While light gray is by far the most versatile option, the eco-friendly and ethical loafers are available in 12 more hues — including two printed versions.
Featuring a highly flexible design, gum outsoles with matching raised nubs, and dual-density insoles, the washable shoes are made from Rothy's signature thread which is spun from single-use plastic bottles. In fact, each pair diverts 21 plastic bottles from landfills. Last but not least, Rothy's ethical loafers are crafted in LEED and TRUE-certified factories which means that they are not only zero-waste and sustainable.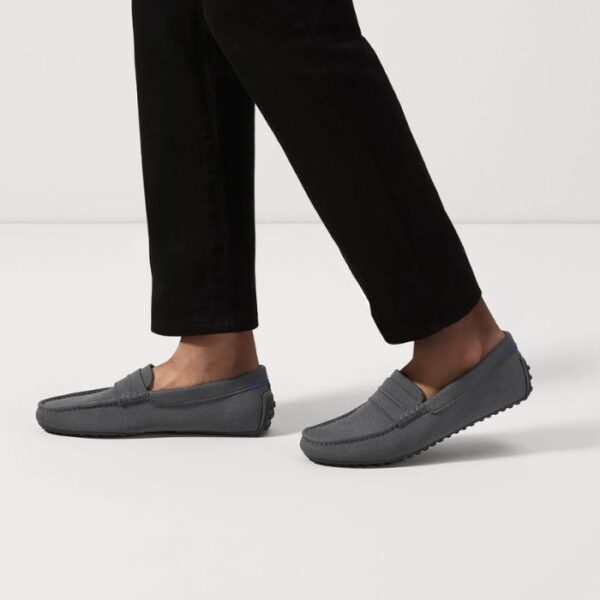 5. Tofers "Hampton" Smoking Slipper
Price: $212 Size: 7 – 13 Materials: Chrome-free, veggie tanned suede upper and lining, recycled rubber soles and foam padding, water-based glues, biodegradable counters & toe puffs
Tofers is one of the best loafer brands men swear by when it comes to casual and formal dressing. Their headquarters are in NY city, but all footwear are handcrafted ethically in Portugal where skilled artisans work safely and get paid a living wage. But unlike most brands, they only have one, superhero product! Hampton, the light-wearing, all-year-appropriate sustainable slippers are made from buttery-soft, breathable leather, chrome free-leather lining, and suede to keep you cool and dry no matter the temperature.
The upper features veggie-tanned suede and they used 70% recycled rubber soles from their trusted zero-waste supplier as well as recycled foam padding and 100% biodegradable counters & toe puffs. Even the adhesives of these eco-friendly ethical slippers are water-based.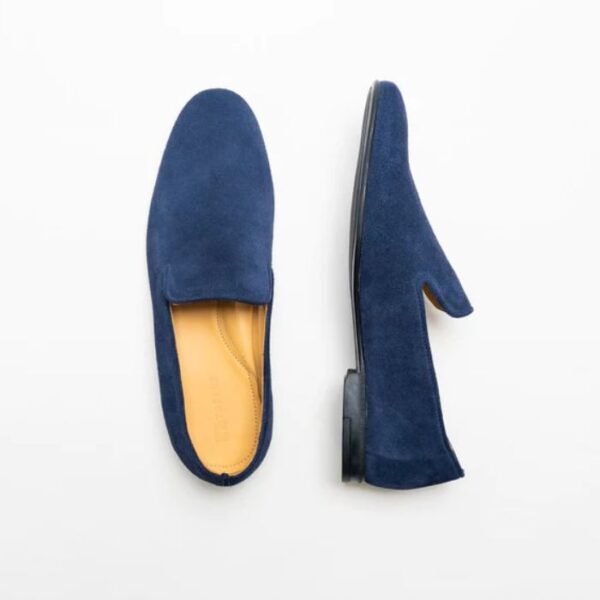 6. Will's Vegan Penny Driving Loafers
Price: $121 Sizes: 7.5 – 12 Materials: Vegan bio-oil based leather and recycled materials
When it comes to men's sustainable penny loafers, Will's Vegan is a name you most probably keep hearing over and over again. The brand takes sustainability to a whole new level by incorporating Italian vegan leather made with plants using bio oil sourced from organic cereal crops grown in Northern Europe in a carbon-neutral process into every design.
The breathable and water-resistant casual loafers for men are available in black and chestnut to go with pretty much every item in your wardrobe. And when they reach the end of their life circle, customers can take advantage of Will's Vegan recycled service to send over their worn-to-death ethical loafers and turn them into new WVS outsoles and uppers.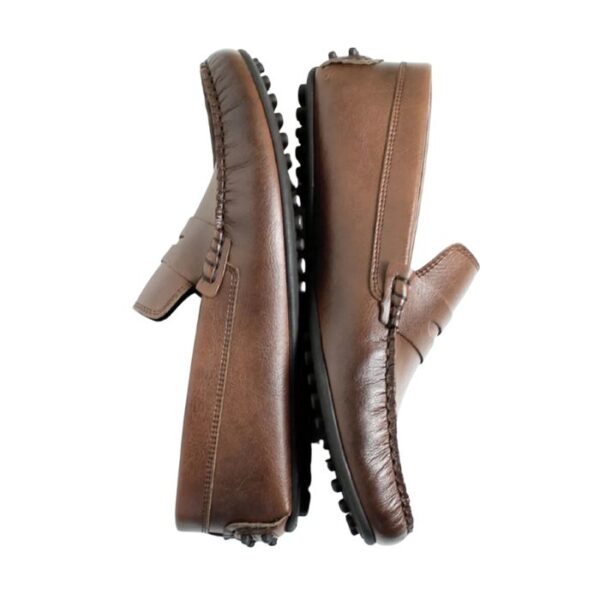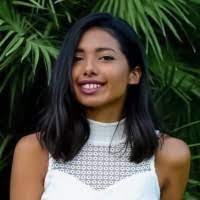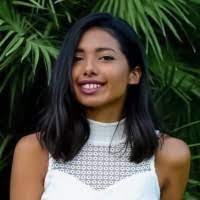 About Author
Konstantina Antoniadou
Freelance sustainability and fashion writer with an ongoing curiosity to explore new innovative technologies, and report on trends in "green" industries.