8 Best Sustainable Womens Flannel Shirts in 2023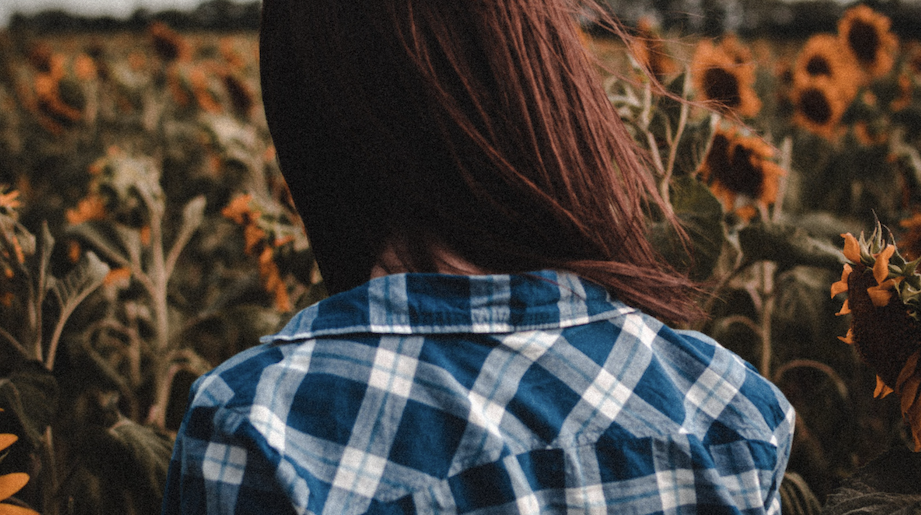 On the hunt for the best sustainable womens flannel shirts? We've curated a list of top-rated options for you, below. From eco friendly flannels drenched in muted tones to vibrant sustainable flannel shirts for women who love making a sartorial statement, there's something for every taste.
P.S. We've already talked about the best sustainable options for men as well. 
Best eco-friendly, sustainable womens flannel shirts
Flannel shirts are a no-questions-asked wardrobe staple that offers an array of styling possibilities. Pair your sustainable flannel with jeans for that classic casual look, or throw it over a cute dress for that trendy, effortless vibe. Knot it at the waist, layer it under a sweater, or rock it as a jacket—there's no limit to how you can flaunt your flannel. Seriously, from a cozy movie night to a day out hiking, they've got your back. 
These sustainable womens flannel shirts are ethically crafted from eco-friendly materials, like organic cotton or recycled polyester, reducing the strain on Mother Earth. Unlike fast fashion's dangerous manufacturing practices, our favorite brands ensure that the people who make their garments are paid fairly, and work in discrimination-free, empowering, and safe environments.
So, without further ado, here are the 8 best ethical and sustainable flannel shirts for women in 2023.
8 Sustainable Flannel Shirts for Women in 2023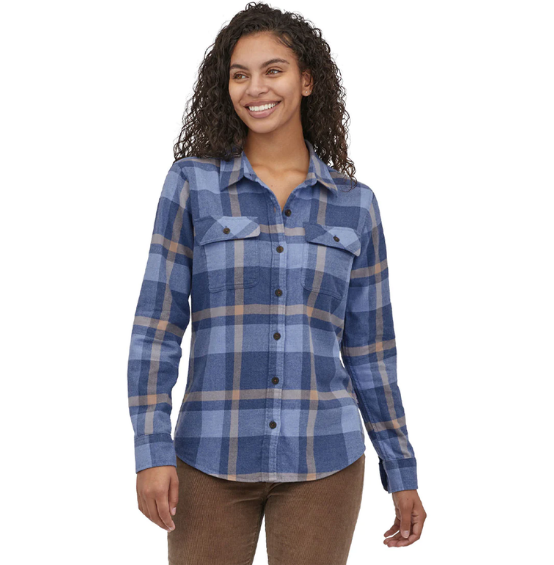 1. Patagonia
Price: From $89
Sustainable Materials: Organic cotton
Touted as one of the world's best ethical fashion brands for outdoor enthusiasts, Patagonia offers a fantastic lineup of sustainable flannel shirts for women that come in a myriad of colors and sizes all the way up to XXL.  The company is also the first certified B Corp in California, and they're all about giving back. One percent of their proceeds goes straight into environmental projects globally, so you're not just adorning yourself, you're helping preserve the beauty of Mother Nature too.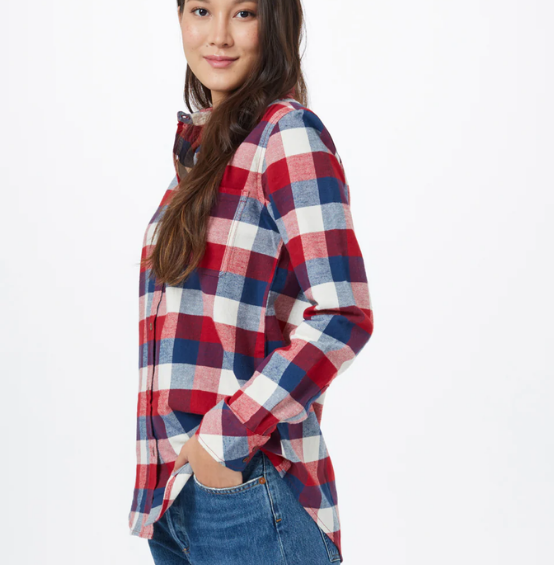 2. Tentree
Price: From $58
Sustainable Materials: Organic cotton
Next up is Tentree – —the ultimate Earth-loving certified B Corp. Tentree's got your back with sustainable womens flannel shirts! These certified organic cotton flannels are designed in Canada and made with love and ethics in China. Oh, and get this: for each shirt they craft, they save over 300 liters of water. What's more, with every purchase you make, the brand pledges to plant 10 trees! They've already planted a whopping 48 million trees worldwide, and they even let you track where your greens have been planted.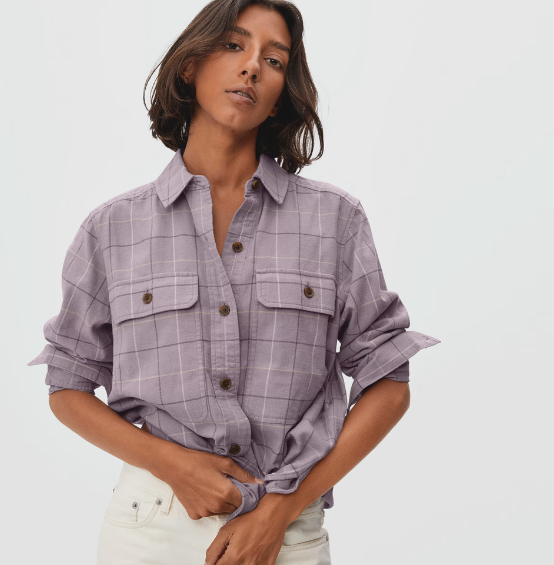 3. Everlane
Price: From $90
Sustainable Materials: Organic cotton
Everlane's collection of sustainable flannel shirts for women is the definition of wardrobe essentials! Made with 100% cotton, these flannels are a dream—flattering, comfy, and ready for all-season wear. Seriously, you'll want to live in them! Everlane gets you, offering a range of fits to suit your vibe. Whether you're into the brushed, boxy, or classic fit, they've got your back (literally and figuratively!).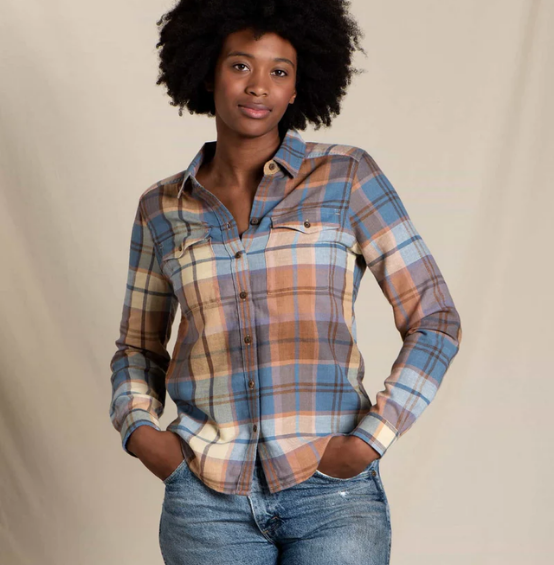 4. Toad and Co
Price: From $78
Sustainable Materials: Recycled PET bottles and cotton
Toad and Co thrive on taking recycled cotton and old plastic water bottles and doing some serious magic, turning them into innovative fabrics like the awesome "Re-Form twill" used in their super cozy flannels.  They even have a reusable package option made from billboards and the global organic textile standard certification. Plus, the brand is a proud member of 1% for the planet. So, when you snag a piece from Toad & Co, a portion of your order goes to reforestation.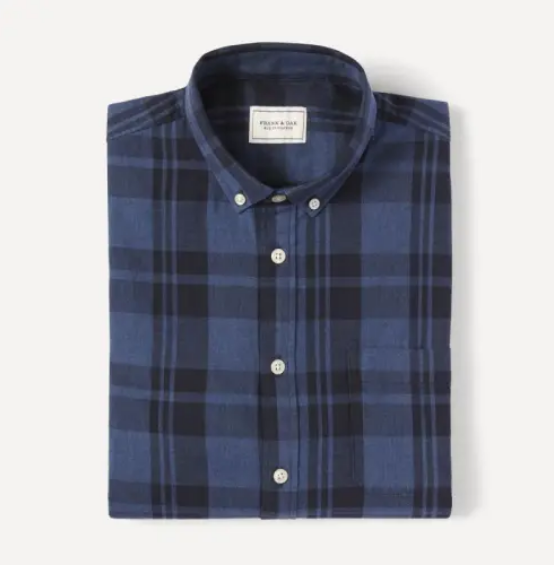 5. Frank & Oak
Price: From $89.50
Sustainable Materials: Organic cotton
Frank & Oak has mastered the art of crafting top-notch basics without breaking the bank. Their cozy and sustainable womens flannel shirts? Amazing! Heads will turn when you layer their waffle knit shirt with a casual tee. From the get-go, their packaging and mailers are created using eco-friendly processes, so you can feel good about your delivery. And, as an added bonus, a compostable polybag made from all recycled materials is how your order arrives.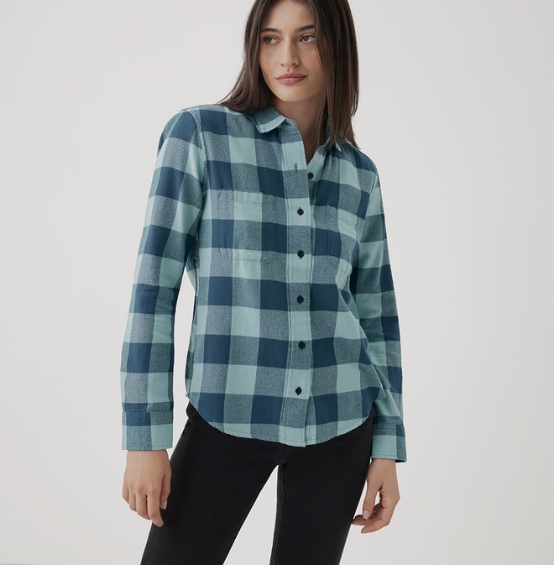 6. PACT 
Price: From $44
Sustainable Ingredients: Organic cotton
PACT is the mecca of affordable fashion basics, including ultra-comfy sustainable womens flannel shirts made from organic cotton and crafted in a Fair Trade Factory. PACT doesn't hold back on style. They offer a wide range of vibrant colors that pop, making a statement wherever you go. Plus, PACT's organic cotton flannels are available seasonally, so don't hesitate when you find the perfect match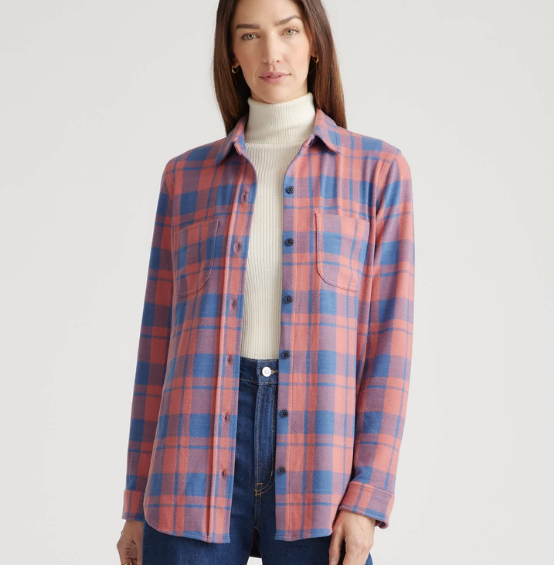 7. Quince
Price: From $49
Sustainable Materials: Recycled polyester
 At Quince, they're all about proving that top-notch quality doesn't have to drain your wallet. They meticulously choose premium materials and designs that stand the test of time, so your purchase feels nicer and lasts longer. How do they do it? By cutting out those middlemen in the supply chain and opting for smaller production runs, results in amazing savings for you without compromising on quality. The brand offers sustainable flannel shirts for women and men, and they're made from a recycled polyester blend.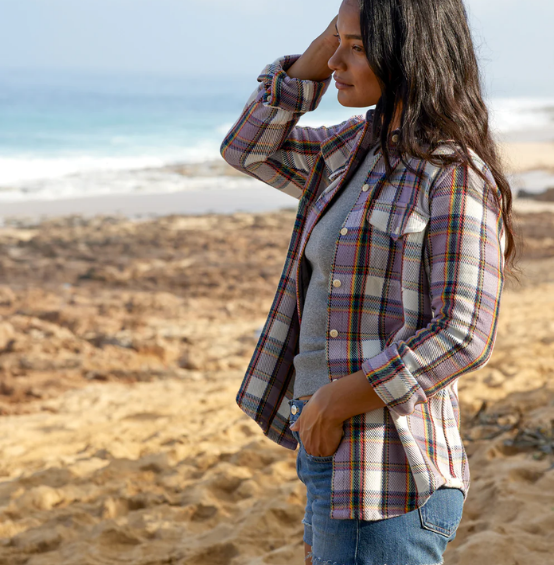 8. Outerknown
Price: From $128
Sustainable Materials: Organic cotton & recycled materials
Outerknown's eco-friendly flannels are crafted under safe and fair working conditions, sourced from eco-friendly or recycled materials, and built to endure all your wild adventures. Perfect for athleisure or rocking on a hiking trail, these pieces are all about that relaxed fit and coastal vibes. There's a reason these flannels are best-sellers with hundreds of positive reviews—they're a total hit among the outdoor tribe.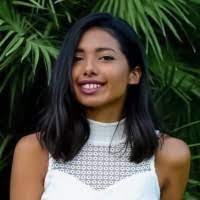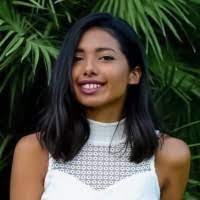 About Author
Konstantina Antoniadou
Freelance sustainability and fashion writer with an ongoing curiosity to explore new innovative technologies, and report on trends in "green" industries.