Affordable Sustainable Clothing Brands for Men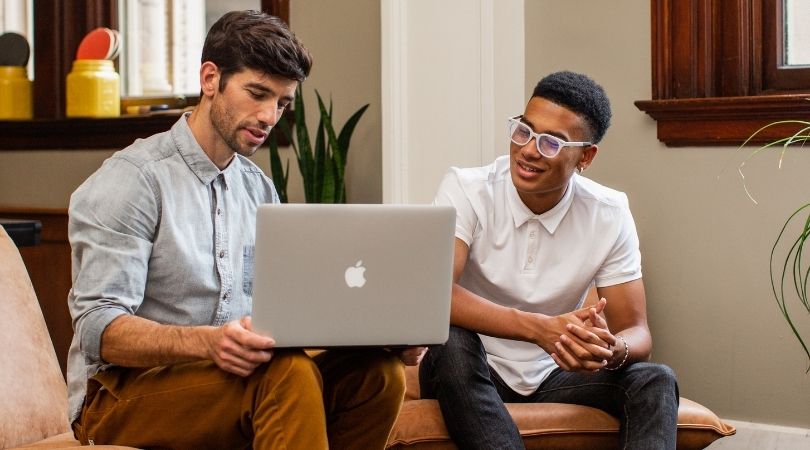 Sustainability doesn't need to be expensive!
Here at Indiegetup, we are passionate about bringing you sustainable options. But let's get real for a second. Sometimes the sustainable route can be a little pricier than usual. We believe sustainability and affordability don't need to be mutually exclusive. Today we're trying something different. We're bringing you ten affordable sustainable clothing brands that won't leave a hole in your wallet.
Keep reading to discover ten affordable sustainable clothing brands for men! 
Affordable Sustainable Fashion Brands for Men
Price Range:
$25-$65
Sustainable Materials:
authentic Egyptian cotton
KOTN is an exceptional brand solving a unique problem. They focus on Egyptian cotton that is grown only one place in the world – Nile Delta. While 95% of the world has opted to go for cheaper options, they work directly with cotton farming families to rebuild the industry from the inside. It's basically like farm to table, for your clothes. They removed the middle man, and were able to pay the farmers fair wages, while still giving you a wildly affordable price.
Since the clothing is made from Egyptian cotton rather than regular cotton, that means that this "white gold" is finer, softer, and more breathable than any other cotton in the world! We are big fans of the trouser pants because they can double as hot or cold pants that look good with anything from sandals to sneakers.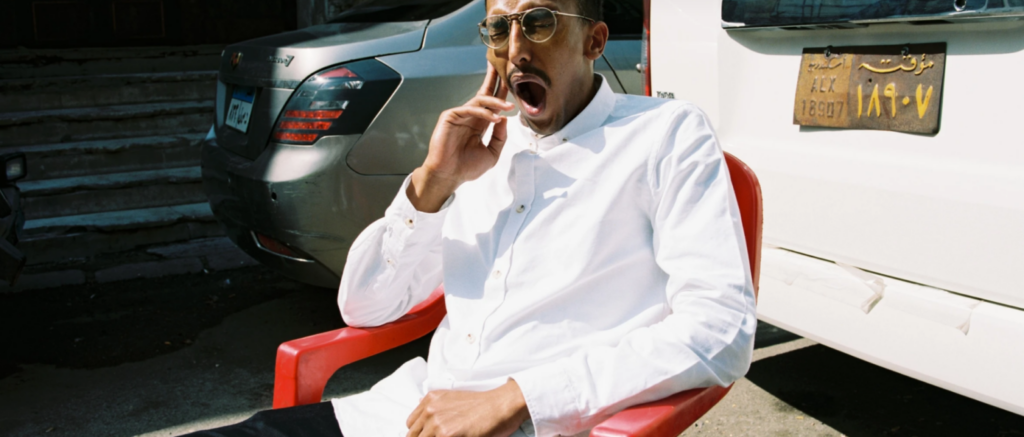 Price Range:
$20- $70
Sustainable Materials:
90% ring-spun cotton /10% polyester. 100% Made in U.S.A. and NAFTA compliant.
Passionate about doing things differently, Los Angeles Apparel is disrupting the industry through its bold, positive action. From employee ownership, their commitment to creating jobs, and their support to domestic farmers and domestic yarn industry, they don't do things the easy way, but rather the right way.
Los Angeles Apparel is another company that specializes in basics. And extremely affordable basics, if we may say so, ourselves. Today we're highlighting their 14 oz. Heavey Fleece Pant. We love these pants and cut for a few reasons. First, they are so comfortable, and two, they match almost anything and make you look stylish while wearing sweatpants. I mean seriously, could you ask for more?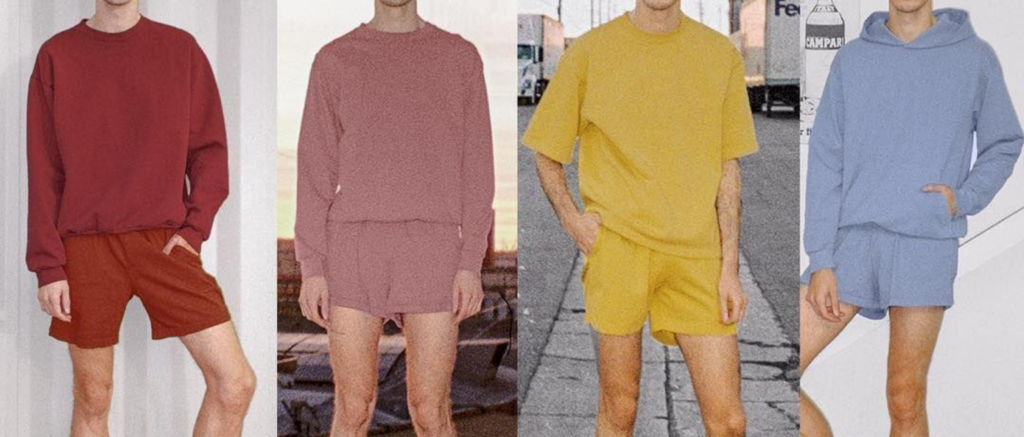 Price Range:
$12-$80
Sustainable Materials:
100% Organic Cotton
They made a pact to do better, to inspire change. And that's exactly what they're doing. A few noteworthy initiatives Pact is participating in are Organic Cotton GOTS Certified, Fair Trade USA Factory Certified, and Sustainable and Ethical Style, guaranteed. They are on a mission to change the stereotype of organic. It's not just for talking about food, or for the environmental activists, it is for everyone, everywhere, and they're on a mission to make that a reality.
If you're wondering what they do best, you guessed it! Basics! We wanted to highlight their Woven Drawstring short because it's so simple yet stylish. As soon as you try these on, we know they will become your summer staple. They are made of durable, organic cotton twill with a touch of stretch. 
Price Range:
$20-$80
Sustainable Materials:
Recycled Polyester, TENCEL Lyocell, Organic Cotton, Hemp
A brand for those who identify with the outdoors, but are not defined by them. This incredible brand is inspired by and made by nature. Tentree takes on a big responsibility. To protect and preserve the world we live in. They do big things, big things like planting ten trees for every item they sell. They are on a mission to plant 1 billion trees by 2030, and yes, that's billions with a B!
And that's not the only thing they're good at. Their clothes are simple yet stylish. They're the type of clothes that have multi-purpose use, and that you can wear almost anywhere. Today we're highlighting the M Treeblend Planter Shirt. It's a ¾ sleeve Henley made of 45% Recycled Polyester, 30% TENCEL Lyocell, 25% Organic Cotton. It's the perfect in-between mountain shirt for those days when it's not cold, but it's not hot.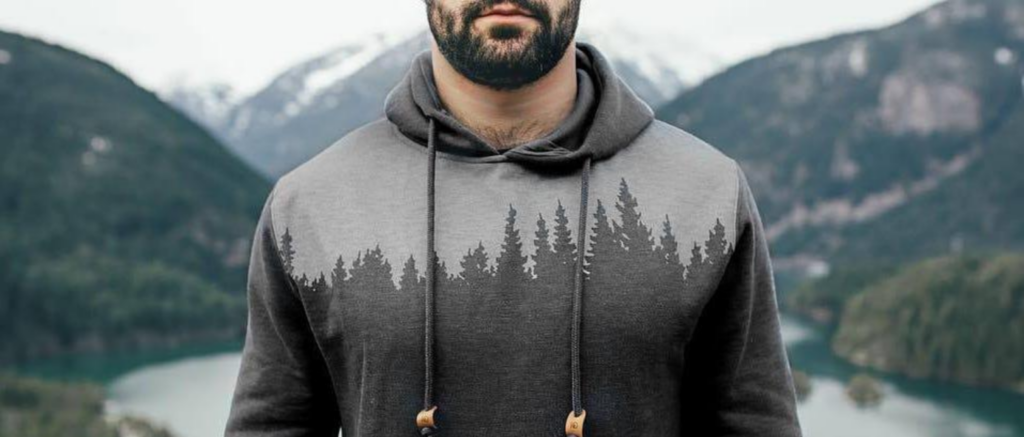 Price Range:
$50-$90
Sustainable Materials:
Cotton, Lycra, and Tencel to make eco friendly denim
An affordable jean brand is just what the world needs. We love Warp + Weft because they have every jean wash, cut, and style you could ask for, and they do it at an affordable price point. They also have shorts, chinos, jackets and more!
Warp + Weft is a family-owned company that has been in the denim business for three decades. They have an eco-friendly mill that is actually good for the planet and your wallet. While a traditional pair of jeans takes 1500 gallons of water to make, a pair of Warps jeans requires less than 10! And of that water, they do use, 98% is recycled. If that doesn't excite you, I'm not sure what will! 
Price Range:
$58-$68
Sustainable Materials:
Scrap plastic made in recycled frames
This blog wouldn't be complete without a sunglass brand! Sunski made the cut because of its high quality, reasonably priced shades. They found a way to turn plastic scraps into recycled frames! They are designed and styled locally in San Francisco. They are made with love, care, and a comfortable, yet flexible and light fit.
We learned something cool from Sunski, too. Most sunglass brands don't even design the shades they sell. They order them from a generic factory catalog and slap on their logo. Sunski is not about that life. Check them out if you want authentic, stylish, sunnies that are good for you and the earth.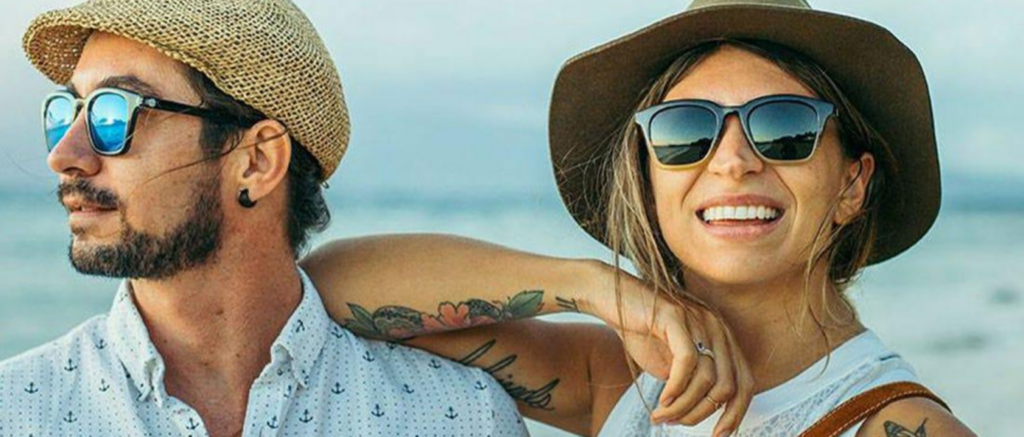 Price Range:
$58-$68
Sustainable Materials:
Scrap plastic made in recycled frames
Boden is out there doing a TON of good for the world. Some of that good includes making clothes that last, fabrics that don't shrink, buttons that stay buttoned, and threads that remain threaded. They believe in their clothes so much; they even have a 365-day guarantee on all products – although they believe they will last way longer than 365 days! Boden is also extremely ethical. They ensure all their workers have safe working environments and clearly communicated rights.
Their clothing is something write home about too; not only is it affordable, but incredibly stylish as well. If you're looking for swim trunks, pants, polos, okay basically ANYTHING, you need to check out Boden! We love their chino pants. They come in 3 colors and are made of soft cotton twill. They're durable, with a side of stretch.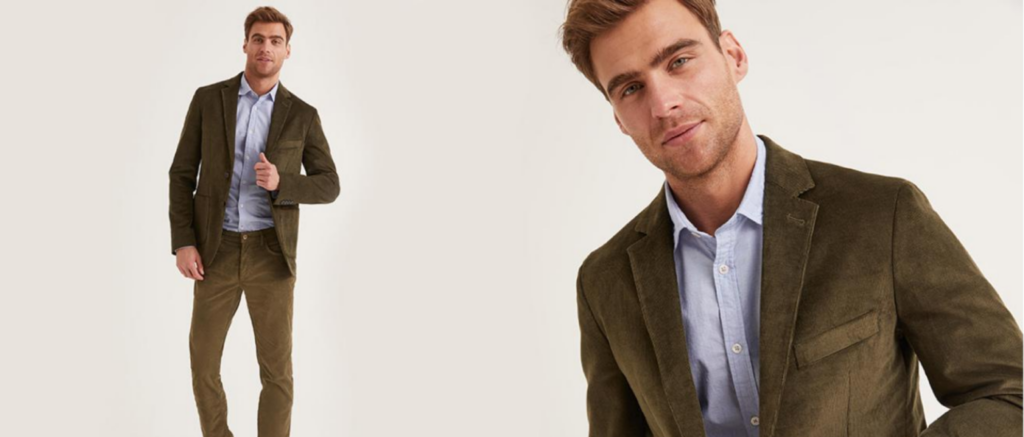 Price Range:
$20-$100
Sustainable Materials:
Recycled cotton, Hemp Blend, Organic Cotton
Another Ahh-mazing brand that we couldn't leave out of this blog post! Most of their garments are crafted with sustainable materials and processes, including organic and recycled materials, low-impact dyes & water-conserving washes. In their Alternative Eco Fabrics, they recycle approximately 1.8 million plastic bottles and save them from the landfill. To add, they use oxo-biodegradable mailer bags, and all of their factories adhere to Fair Labor Association & guidelines. In short, they don't create clothes at the expense of our people, or planet Earth.
If you're looking for something to lounge in, check out their Poolside eco-toweling shorts. They are stylish, comfy, and made of organic and recycled materials such as polyester, cotton, and rayon.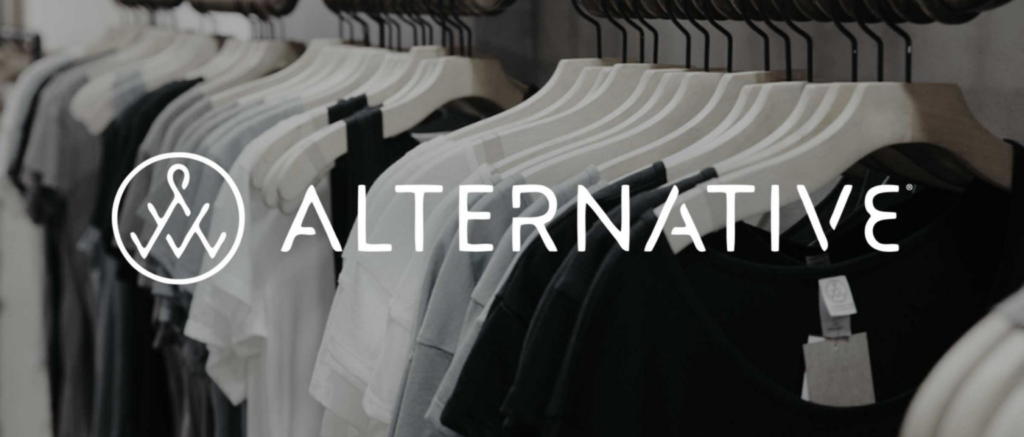 Price Range:
$30 – $60
Sustainable Materials:
100% U.S Grown Cotton, Oxford is 90% Cotton 10% Polyester blend
Goodwear is known for its durable American made clothing, but they are also one of the best affordable sustainable clothing brands we came across! They pride themselves on creating basics that won't lose its quality or durability with multiple washes. We love Goodwear because they hit all the boxes. They make durable, sustainable, ethical, and affordable clothing. They deserve to be at the top of this blog, and in your closet.
If you're in the market for basics, look no further. They create it all from Tshirts, long sleeves, henleys, jackets, hats and more. All their pieces are timeless, allowing you to make hundreds of different outfits for years to come.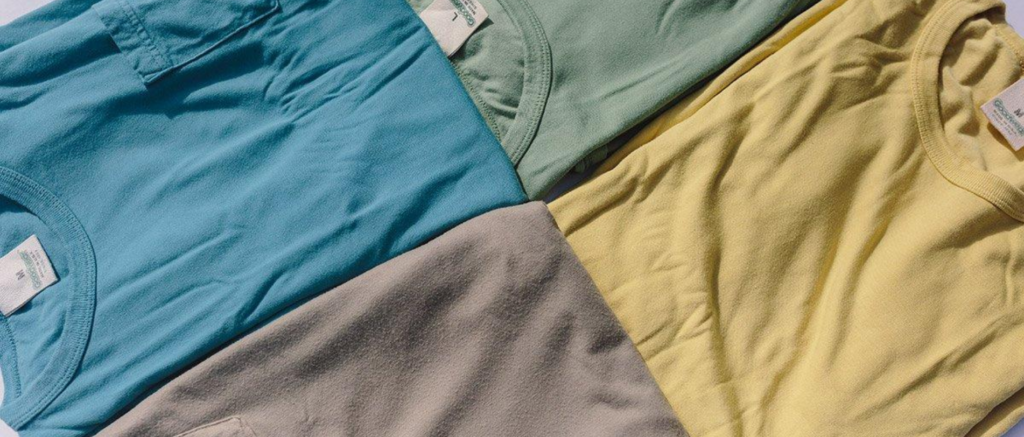 Price Range:
$30-$90
Sustainable Materials:
Recycled Polyester, Alpaca Wool, Organic Cotton, Recycled Down, Merino Wool, Linen, Hemp, Tencel + Tencel Sun, PFC Free DWR
Nau is another one of the affordable sustainable clothing brands you'll love! Nau was created, so you don't have to choose between eco-friendly and high tech. Their mission is to change that. It wasn't easy, but when you see these clothes, you'll agree – it was so worth it. One of their values we love is "refuse to compromise" their design team created a "restricted substance list," and from there, they refined a list of 10 sustainable textiles that they use in all of their garments. This list includes recycled polyester, PFC-free DWR, organic cotton, and alpaca wool, to name a few!
We're not exaggerating when we say that NAU is always on-trend. If you're looking for a crewneck you can wear all year round, check out their Hawthorne Crew Sweatshirt. It's made of 100% organic cotton and finished with a stylish eco-friendly dye to create an ombre effect.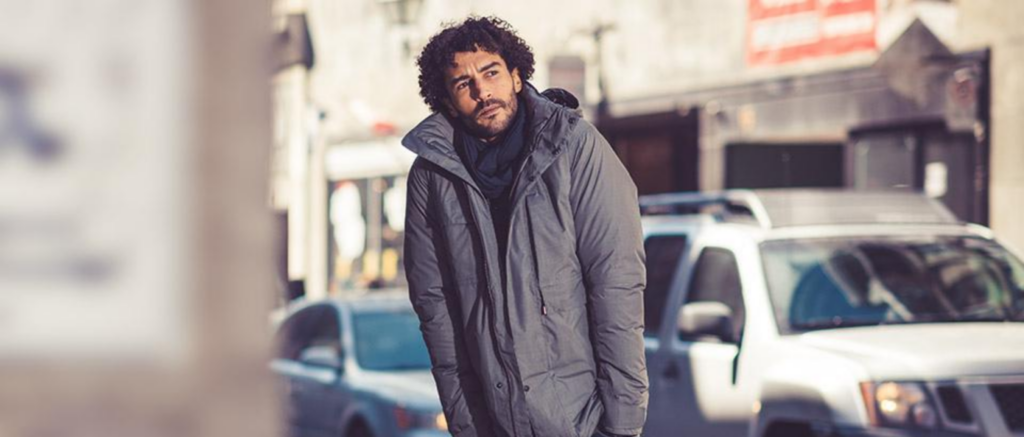 We hope you discovered some awesome affordable sustainable clothing brands that won't leave a hole in your pocket.  Stepping out of your comfort zone is never easy. All these brands are carving the path to the future. One suit at a time, we can make the world a greener place.
Want to shop some of the most revolutionary companies? IndieGetup makes it easier for you to have access to clothing with a conscience. Click here to visit more brands we love that are creating a greener future.
If you liked this article and want to find out more coverage on these brands be sure to follow us on all social networks. Not seeing a brand and think it deserves the spotlight, DM us on Instagram and we'll see if we should update the list.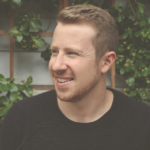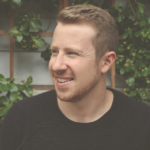 About Author
Brandon
Owner of IndieGetup, the premier sustainable marketplace for men to shop ethically.