Best Natural & Organic Shampoo For Men in 2023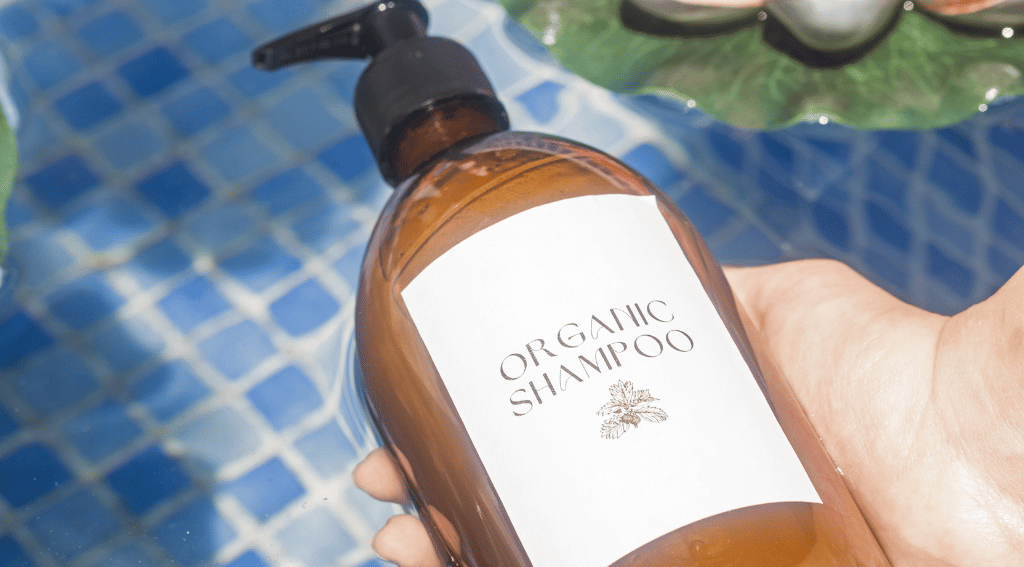 Looking for the best organic shampoo for men in 2023? We curated a list of top-rated natural shampoo picks for mens hair! Read on to find the best organic shampoo for men's hair loss, stellar formulas for dry hair, and some high-performing shampoo and conditioner duos without sulfates and parabens.
Top-Rated Natural, Organic Shamoo For Men 
For those of us who are sick and tired of lathering up with harsh chemicals every time we step into the shower, natural men's shampoo is the best possible alternative. Over time, chemical shampoos may weaken the hair structure, making it more susceptible to breakage and split ends. The stripping of natural oils can also lead to frizz and unmanageability. To make things worse, chemical shampoos often contain potentially harmful chemicals like parabens, phthalates, and formaldehyde-releasing preservatives, which have raised concerns about their long-term effects on health. Yikes!
In addition to being free of parabens, sulfates, and phthalates, organic shampoos for men are nothing like the one-size-fits-all chemical shampoos in your local supermarket. The ingredients are derived from nature – think plant extracts, essential oils, and other naturally occurring substances. Plus, healthy mens shampoos offer a wide range of options, each tailored to different hair types and specific concerns, such as strengthening, moisturizing, or addressing dandruff.  
Whether you're looking for thicker, stronger locks, a refreshing and clean scent, or even a sustainable solution that's easy on the environment, there's a natural shampoo for men out there for you.
We've also rounded up some amazing natural eye serums, face washes, and after-shave picks for your grooming routine.
Best Organic Shampoo For Men Without Sulfates and Parabens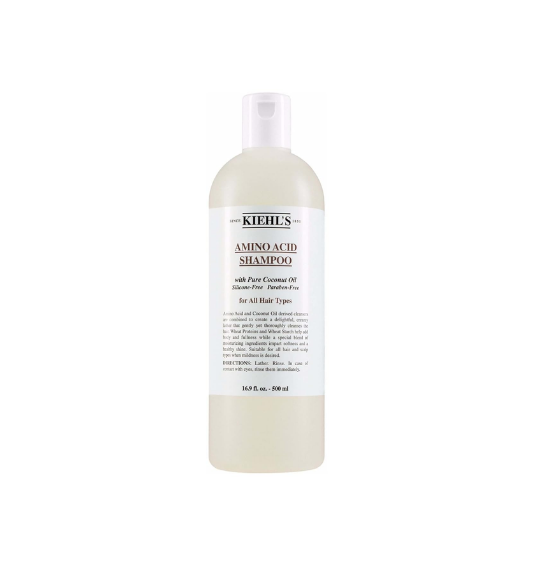 1. Kiehl's Amino Acid Shampoo
Price: From $52
Sustainable Materials: Coconut Oil and Amino Acids
For over 170 years, Kiehl's has been the go-to name in the world of men's natural personal care, consistently setting the gold standard for everything from moisturizers to serums and, of course, natural shampoo for men's hair. Amino acids are fundamental building blocks of proteins that play a pivotal role in hair care. When combined with a fatty acid or fatty alcohol, they create a potent formula that effectively purifies both hair and scalp, removing stubborn buildup and dandruff while ensuring that essential moisture isn't compromised. The formula is enriched with fairly traded coconut oil – known for its sumptuous texture and exceptional ability to soften, hydrate, and nourish. Your hair deserves nothing but the best, and Kiehl's delivers just that.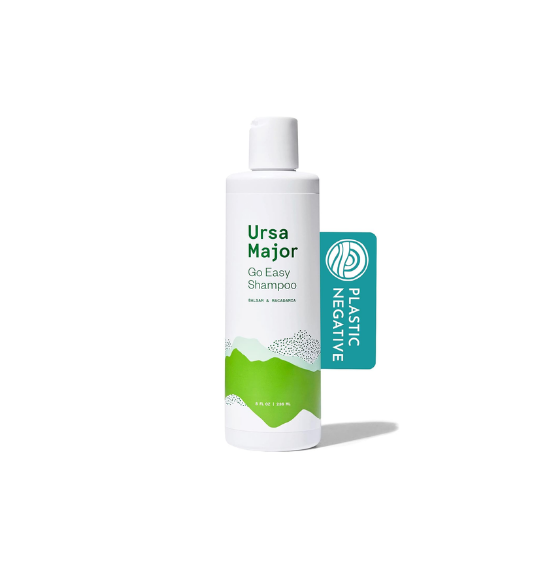 2. Ursa Major Go Easy Daily Shampoo
Price: From $23.40
Sustainable Materials: Coconut-derived surfactant
Feeling a bit lost when it comes to choosing the right natural shampoo for men? Ursa Major takes pride in crafting products that are cruelty-free, vegan, and even gluten-free. Among their stellar offerings, the Go Easy Daily Shampoo goes beyond the surface, penetrating deep into the layers of your hair to deliver the hydration and nourishment that your strands crave. The secret lies in macadamia, a key ingredient that cleanses your hair without stripping away its natural oils. Macadamia is a treasure trove of fatty acids that provide structure and strength to your hair strands, promoting a healthy scalp while leaving your hair lightly conditioned.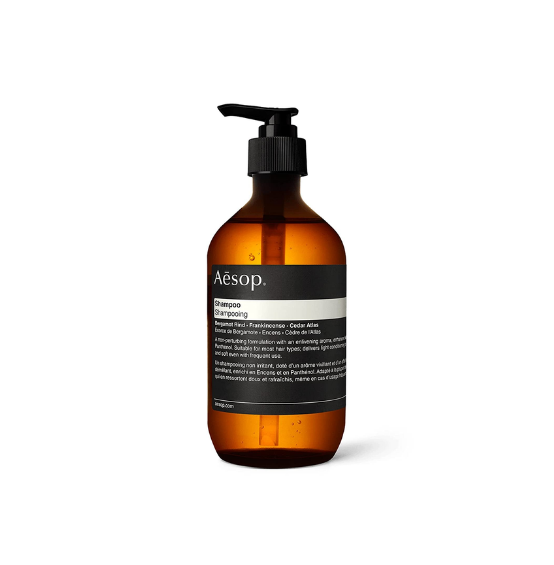 3. Aesop Shampoo
Price: From $51
Sustainable Materials: Bergamot Rind, Frankincense, Cedar Atlas
Aesop's healthy mens shampoo deserves a spot on your shower shelves! Bergamot rind, one of its key ingredients, plays a pivotal role in enhancing your hair's natural radiance. The fatty acids within bergamot rind infuse your hair with a silky, manageable texture. Beyond that, its antioxidants weave a protective shield around each strand, leaving your hair feeling fresh and clean for an extended period. The formula also boasts frankincense and Atlas cedar. Frankincense, known to the wise men of old, not only exudes a timeless and classic aroma but also promotes blood flow to your scalp. This natural boost encourages hair growth, ensuring that your hair remains full and lustrous.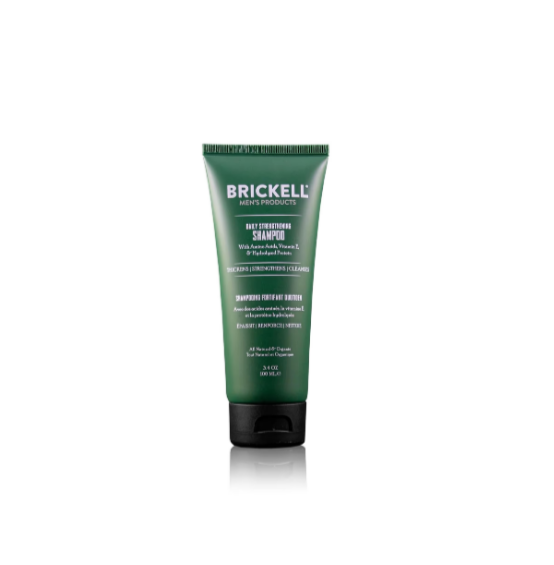 4. Brickell Daily Strengthening Shampoo
Price: From $14
Sustainable Materials: Aloe vera, pro vitamin B-5, vitamin E, silk amino acids, tea tree oil
Brickell's organic shampoo for men is all about making your hair stronger, thicker, and better using the power of nature. It harnesses a remarkable blend of natural ingredients to achieve these goals. Designed for daily use, Brickell's shampoo proudly wears the badges of being vegan and cruelty-free. At the core of its formula lies hydrolyzed wheat protein, the star player. This ingredient works wonders by increasing the thickness and toughness of each hair strand, ensuring your mane can stand up to the challenges of daily life. Amino acids, another key component, breathe new life into lackluster hair, adding a brilliant shine and improving follicle volume.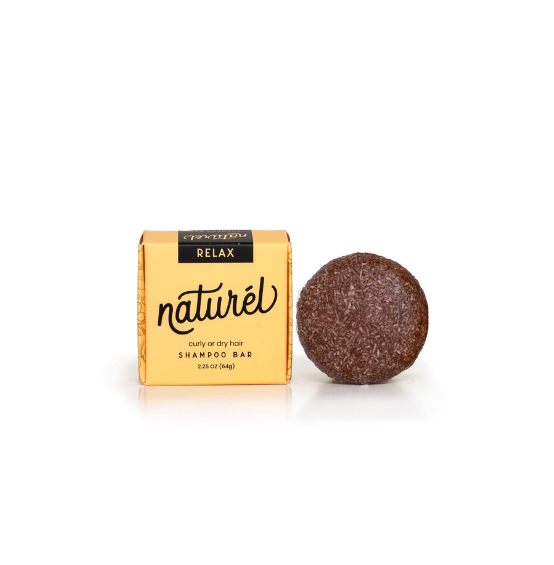 5. Naturél shampoo bar
Price: From $10.95
Sustainable Materials: Colloidal Oatmeal, cocoa butter
A homegrown brand proudly made in the USA, Naturél is committed to crafting personal care products and natural men's shampoo for dry and curly using the bounties of nature. These hair types can be delicate, prone to breakage, and in need of extra special care. Naturél cleanses, replenishes, and protects your hard-to-manage locks with the purest of natural ingredients. The key ingredient is colloidal oatmeal, touted for its remarkable ability to prevent dreaded split ends, encourage hair growth, and reduce hair loss. Plus, the duo of cocoa butter and coconut oil keeps dry and damaged hair in check. By locking in moisture, they play a crucial role in your hair's recovery. And then there's argan oil, renowned for its prowess in ensuring your locks remain deeply hydrated, offering curls a new level of fullness and volume.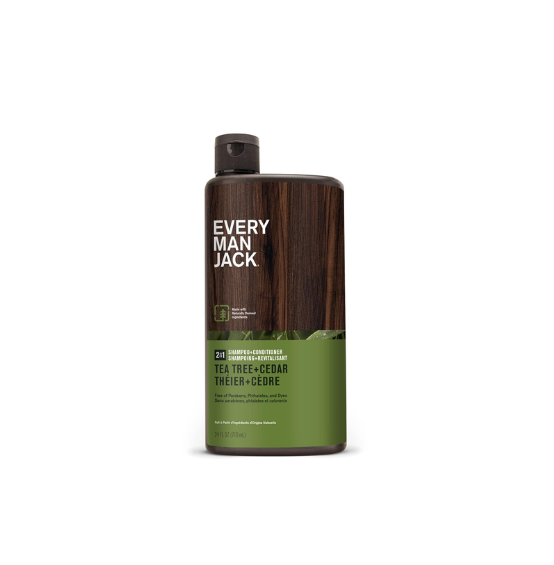 6. Every Man Jack 2-in-1 Daily Shampoo and Conditioner (Tea Tree)
Price: From $17
Sustainable Ingredients: Tea tree oil, Coconut-Derived Surfactants, Glycerin for moisture, and Soy Protein
Their 2-in-1 natural organic shampoo for men is not only a nod to convenience but also a refreshing scent that transports you to the untamed natural world. It's crafted with naturally derived ingredients carefully chosen to thicken and strengthen normal to thinning hair. The star lineup features the trio of tea tree oil, aloe vera, and shea butter, each with a pivotal role to play. Also, this healthy mens shampoo is paraben-free and cruelty-free.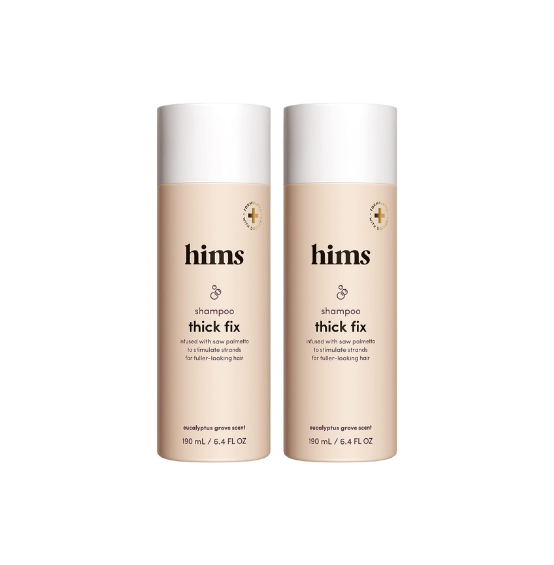 7. Hims Thick Fix Shampoo
Price: From $22
Sustainable Materials: Saw palmetto
In a world where the stigma surrounding men's health and wellness still looms large, Hims steps up with a quiet but impactful revolution in men's personal care. Their mission is crystal clear: to shatter the barriers that hold men back from taking charge of their well-being. The Thick Fix men's shampoo without sulfates and parabens is designed to give you hair that's not just strong but results "you can run your fingers through." It's a shampoo with a purpose – to tackle hair loss, improve the quality of your existing hair, and leave you with locks that exude vitality. This organic shampoo for men isn't just about prevention; it's also a catalyst for growth. By effectively removing excess sebum from your scalp, it creates the perfect environment for your hair to flourish, ensuring it grows strong and thick.
8. Blue Atlas Shampoo
Price: From $25
Sustainable Materials: Jojoba Oil, Aloe Vera, Saw Palmetto 
Blu Atlas's organic Shampoo for men is the epitome of simplicity and effectiveness when it comes to natural and organic hair care. With a whopping 99% of its ingredients being sourced naturally, this shampoo is phthalate-free, sulfate-free, and paraben-free, ensuring your hair isn't compromised by harsh chemicals, ultimately reducing the risk of hair loss and thinning. Plus, it's vegan and cruelty-free! The key ingredients? Saw palmetto and vegan biotin along with aloe vera, and jojoba oil. These ingredients provide much-needed moisture to dry hair without making it feel heavy or greasy. They also soothe your scalp, reducing redness and irritation, so you can say goodbye to that uncomfortable itch.