Best Organic & Natural Aftershave For Men
Are you looking for the best natural aftershave for men to soothe your face post-shave to prevent irritated skin, bumps, and alleviate redness? Have a look at our favorite natural, alcohol-free men's aftershave lotions and balms below.
Sure, aftershaves were originally formulated to be an alcohol-based antiseptic that could easily disinfect the utterly annoying and painful cuts you can get from shaving. However, despite doing its work just fine, alcohol is also notorious for drying the skin. Not to mention the burning sensation you get every time it's splashed on freshly shaved skin. Organic aftershave balms and natural aftershave lotions, on the other hand, can offer the sale cooling, soothing and refreshing feel without the burning sensation we all hate so much. And because everyone's skin has different post-shave needs, there's an array of options for natural aftershave for men for a range of skin types.
Read on to find the best options made with clean ingredients from some of 2023's most trusted natural organic skincare brands. For more recommendations, don't forget to check our organic cologne for men and natural deodorant guides.
Best Organic, Natural Aftershave For Men in 2023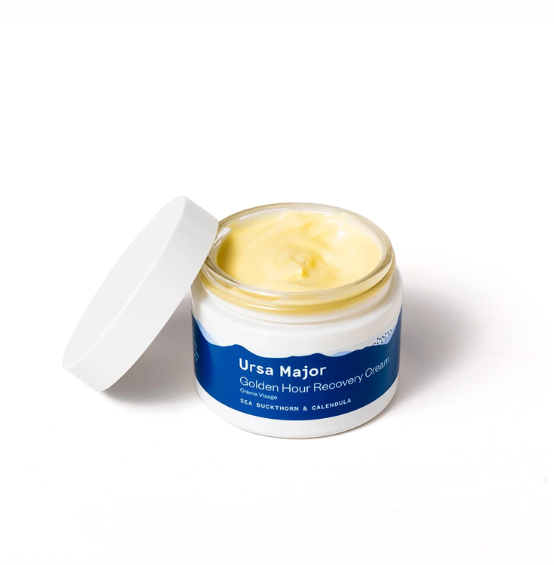 1. Ursa Major Golden Hour Face Moisturizer
Price: $32
Sustainable Materials: Aloe,helianthus annuus (sunflower) seed oil, glyceryl stearate citrate, cetearyl alcohol, leuconostoc/radish root ferment filtrate & more 
Known for their natural skincare products, Ursa Major offers natural aftershave balms and tonics made with organic ingredients. The lightweight, fast-absorbing grooming products are packed with potent natural actives to calm, hydrate and nourish skin, without clogging pores or creating shine.
They created their alcohol-free men's aftershave formulas with a built-in AHA/BHA exfoliating complex with a weightless, serum-like feel that Works great for all skin types–especially normal-to-oily skin. As for The aroma, it is neroli, sandalwood, and a touch of sour rose anchored with fresh-soaked earth.
2.Weleda Natural After Shave Balm
Price: $19.35
Sustainable Materials: Buxus chinensis (jojoba) seed oil, glycerin, aloe barbadensis leaf juice, butyrospermum parkii (shea butter) & more
Weleda's line of men's grooming products includes a natural aftershave balm made with organic ingredients like jojoba seed oil, chamomile extract, myrrh extract, and aloe vera juice. Myrrh has mild antiseptic and astringent properties that calm small shaving wounds; Biodynamic aloe is rich in vitamins, minerals, and enzymes that nourish and soothe razor burn.
Plus, the organic aftershave for men has a lightweight and non-greasy texture that absorbs quickly into the skin. Many reviewers have praised the product for its ability to reduce redness and inflammation, as well as its pleasant and subtle scent.
The formula is also vegan and free from synthetic fragrances, colors, and preservatives. Overall, It's a cool, luxurious natural aftershave balm moisturizer that leaves your face looking and feeling smooth and firm after a shave.
3. Badger – After-Shave Face Oil
Price: $18.99
Sustainable Materials: Organic Sunflower Oil, Organic Baobab Oil, Organic Bergamot Oil, Organic Rosehip Extract, Sunflower 
Badger is known for its USDA-certified organic and natural personal care products, including soothing organic aftershave oil. Cruelty-Free, Gluten Free, Non-GMO & Vegan, alcohol-free men's aftershave has the uplifting aroma of Bergamot, with cooling Menthol and the skin-soothing properties of Rosehip and Pomegranate.
It's ideal for folks with sensitive skin who are in need of natural vitamins A, D, E, & F, essential fatty acids, as well as powerful antioxidants. What's more, the natural aftershave for men can be used as a daily moisturizer on your hair and body too. Lastly, The packaging is made of glass bottles using solar power!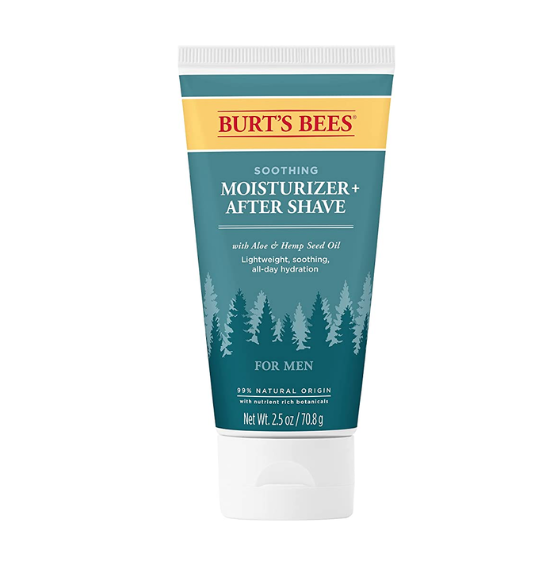 4. Burt's Bees Soothing Moisturizer + Aftershave  
Price: $29.97
Sustainable Materials: Water, helianthus annuus (sunflower) seed oil, glycerin, cetyl alcohol, zea mays (corn) starch, phenoxyethanol, sucrose stearate, zinc oxide, 
Although more widely known for its lip balms and skincare, Burt's Bees also offers an organic aftershave lotion. This lightweight, all-day moisturizer featuring Aloe and Hemp soothes and hydrates your skin to keep it looking healthy and balanced. Most importantly, this natural aftershave for men is a 99% natural origin formula that includes nourishing nutrient-rich botanicals ideal for sensitive and dry skin. Plus the dual, natural aftershave for men is hypoallergenic and formulated without parabens, phthalates, petrolatum, or SLS.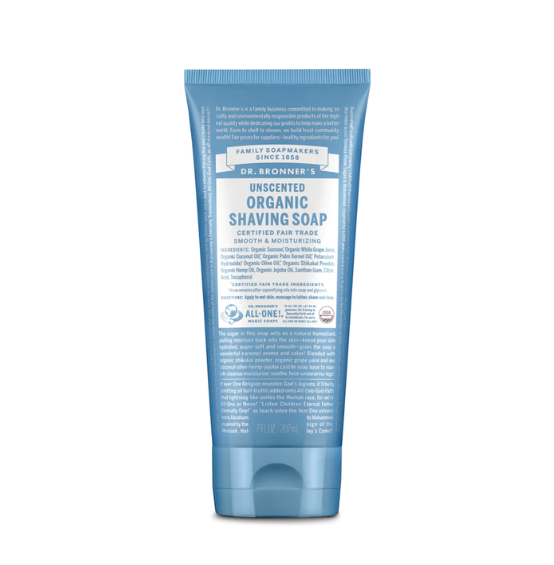 5. Dr. Bronner's Organic Shaving Soap 
Price: $9.99
Sustainable Materials: Organic Sucrose, Organic White Grape Juice, Organic Coconut Oil, Organic Palm Kernel Oil, Potassium Hydroxide
 Dr. Bronner's organic and fair trade shaving soaps can be used as a natural aftershave for men as well, providing a natural and soothing option. Available in 5 different versions–including unscented–this organic aftershave for men feature a fantastic coconut-olive-hemp castile soap base blend that nourishes and cleanses the skin. The soap also carries the soothing powers of palm oil. The latter is grown by fairly-paid smallholder farmers in Ecuador to ensure sustainable harvesting techniques that won't damage local habitats. .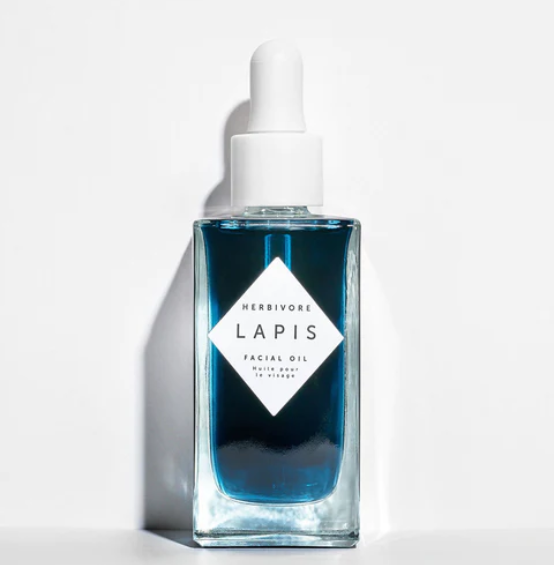 6. HERBIVORE Botanicals Lapis Blue Tansy Balancing Face Oil
Price: $72
Sustainable Materials: Squalane, Simmondsia Chinensis (Jojoba) Seed Oil, Caprylic/Capric Triglyceride, Aleurites Moluccanus Seed Oil, Tocopherol
This natural skincare brand offers a range of products that can double as aftershave, such as their soothing and hydrating facial oils. The cult-favorite Lapis Facial Oil is named for the precious blue oil it contains, Blue Tansy.
The formula of this multi-purpose natural aftershave for men holds a component called Azulene which is known to soothe dry or irritated skin, reduce the appearance of redness and leave the skin feeling more balanced. It's ideal for combination, oily, and blemish-prone skin types that need some extra nourishment with emollients, fatty acids, and antioxidant vitamin E, to give the skin a radiant glow. Plus, who wouldn't love the  Herbal and slightly sweet scent with a fruity note?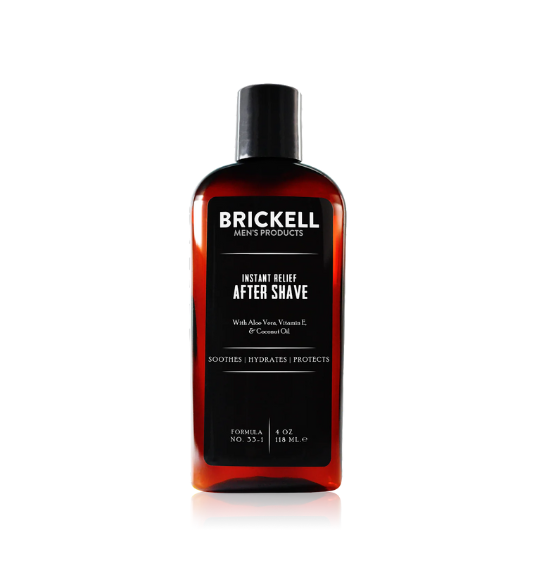 7.Brickell Men's Instant Relief Aftershave 
Price: $25
Sustainable Materials: Aloe Leaf Juice, Calendula Extract, Bilberry Fruit Extract, Sugar Cane Extract, Coconut Oil
Merkur makes some of the best sustainable razors for men and women who prefer plastic-free shaving!
They are known for their high-quality, German-made razors that provide a smooth and comfortable shave for almost 120 years. More precisely, the lineup includes two-piece, three-piece, and adjustable razors eco-friendly razors that are compatible with standard double-edged razor blades, which are widely available.
They also offer open-comb and closed-comb designs to suit different skin types and preferences. The materials of choice? Stainless steel, chrome, and brass. Granted, these sustainable men's razors are not the cheapest option – but they are certainly worth it!
8. Aesop Moroccan Neroli Post-Shave Lotion 
Price: $55
Sustainable Materials: Sandalwood, Neroli Blossom, Panthenol (Provitamin B₅)
 Aesop's Moroccan Neroli Post-Shave Lotion is formulated with natural and botanical ingredients to calm and soothe skin after shaving. Basically, it's a stellar unisex hydrator boosted with botanical oils that lightly hydrate and balance skin while pacifying post-shave irritation and aggravation. '
Of course, It doubles as one of the best Natural Aftershave For Men with Normal, combination, and sensitive skin. Aside from the calming, Woody, warm, and spicy aroma, this lotion only requires Half a teaspoon to do all the soothing work for you!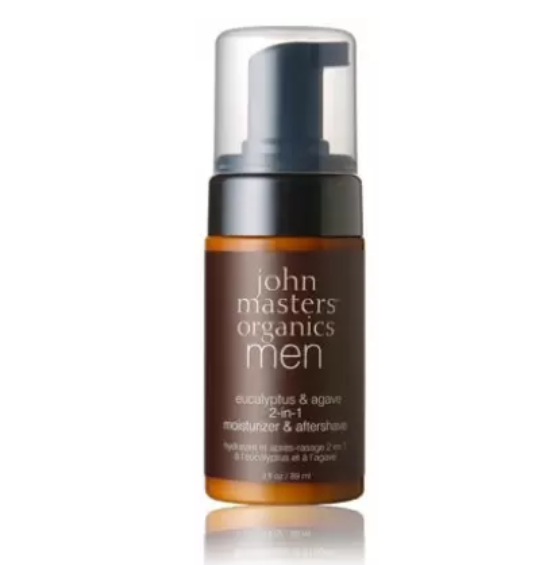 9. John Masters Organics Eucalyptus and Agave 2-in-1 Moisturizer and Aftershave
Price: $38
Sustainable Materials: Aloe barbadensis (aloe vera) leaf juice, helianthus annuus (sunflower) seed oil & more
John Masters Organics offers a range of natural and organic grooming products, including an organic aftershave balm for men with aloe vera and green tea. Ideal for all skin types, this natural men's aftershave reduces redness and soothes the skin, hydrates the complexion, and prevents premature skin aging all while protecting the barrier against external harmful influences. Lightweight but powerful, it is rich in antioxidants and provides strong collagen turnover and free radical-fighting properties for renewed skin.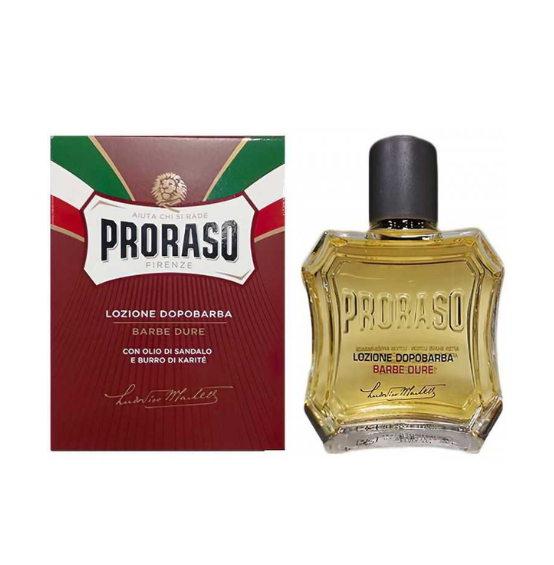 10. Proraso After Shave Lotion
Price: $14
Sustainable Materials: Aqua (Water/Eau), Glycerin, Prunus amygdalus dulcis (Sweet Almond) Oil, Oryza sativa (Rice) Starch, Betaine
Founded in 1908, Proraso's line of shaving products includes an aftershave balm made with natural ingredients like witch hazel, aloe, and vitamin E. Just like all our favorite organic natural aftershave for men, this affordable men's lotion helps tone and soothe any post-shave irritation and protects from razor burn.
Most importantly, this alcohol-free men's aftershave provides immediate relief after shaving for coarse, thick beards. The formula features Over 95% natural ingredients and is ethically Made in Italy. No wonder borders use it since 1948!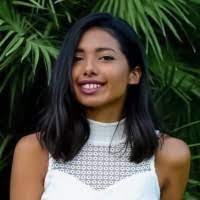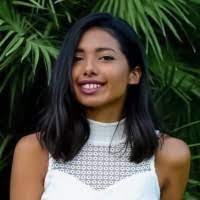 About Author
Konstantina Antoniadou
Freelance sustainability writer
with an ongoing curiosity to explore new innovative technologies, and report on trends in "green" industries.