Best Sustainable Office Furniture For An Eco-Friendly Home Office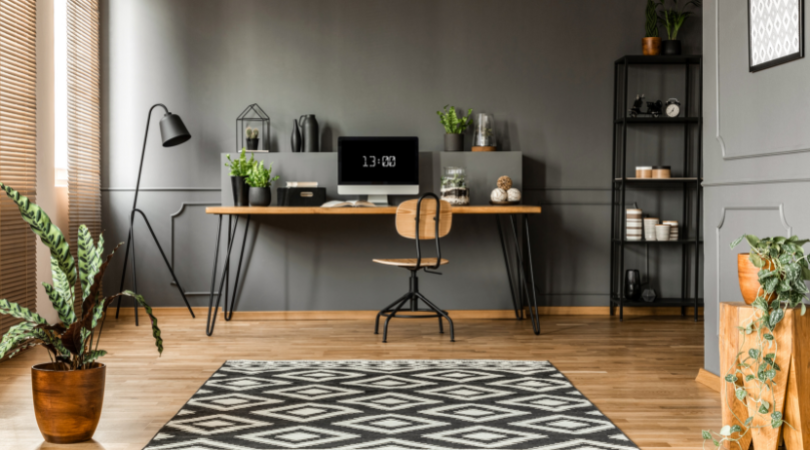 If you are ready to turn your at-home office into a well-layered, functional, and subtly modern space, specifically optimized to get work done, the best sustainable office furniture brands are here to inspire your eco-conscious productivity.
All jokes aside, the quality of our green office furniture can certainly affect our productivity and health. Aside from looking great in your workspace, furniture made from recycled or organic materials are 100% safe and non-toxic. This means that your new purchases will not off-gas harmful cancer-causing chemicals that can severely affect your health.
On top of that, sustainable home office furniture are, in most cases, ergonomic, which massively improves our posture while preventing injuries.
To make your quest a tiny bit easier, we made a list of the best eco-friendly office chairs, sustainable office desks ( + standing desks) and recycled/natural mouse pads for your next office overhaul.
Best Sustainable Office Desks For The Home
Burrow Eco Friendly Pilot Desk
Price Range: $798-$1295 Sustainable Materials: Solid Ash (hardwood), Ash Veneer, Engineered wood, Powder-coated steel
Burrow is one of the most beloved Non-toxic Furniture Brands with an extensive range of sustainable, quality office furniture for virtually every taste. The company uses ethically-forested wood, strengthened steel hardware, and safe finishes to create eco-friendly desks with spacious interior storage, adjustable heights, and cord organization.
Also, the drafting table-style legs will seamlessly match pretty much every decor. Thanks to the modular, easy-to-move design, you can assemble your eco office desk in minutes. The best part? Everything is shipped out FOR FREE in recyclable packaging.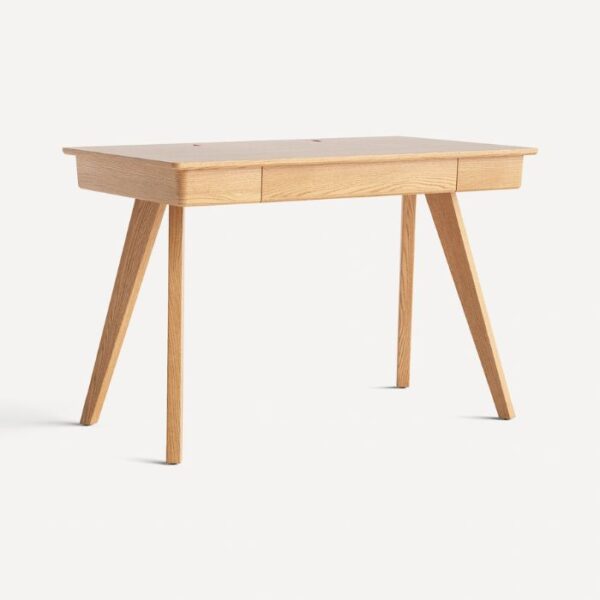 Simbly Sustainable Wood Desks
Price: $899 Sustainable Materials: Appleply hardwood plywood
Simbly's eco-friendly desk options are crafted with our comfort and sustainable lifestyle choices in mind. The carbon-neutral brand thrives on good-old American manufacturing techniques and uses the best of the best ethically sourced materials to craft their green furniture locally in the USA.
The FSC-certified wood is treated with non-toxic finishes and every order is packed in compostable boxes. Let's just say that these sleek minimalist desks will be the focal point of your modern, green office. On top of that, they are a proud member of 1% For The Planet, so you already know that your money goes towards a good cause.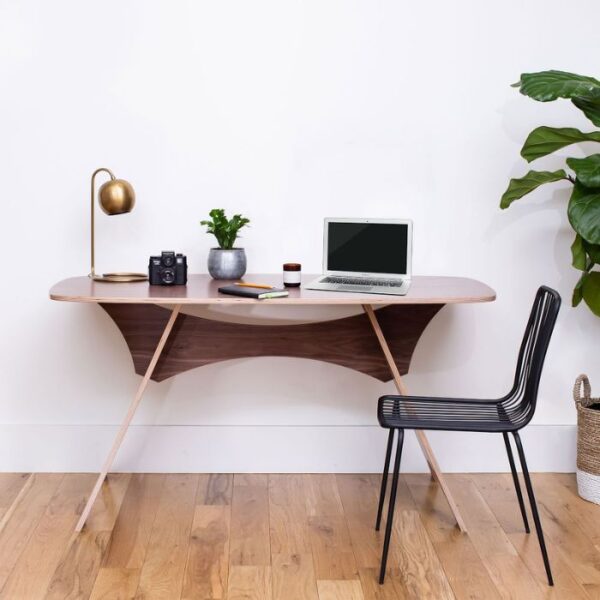 West Elm Mid-Century Eco-Friendly Desks
Price Range: $299-$1959 Sustainable Materials: FSC®-certified solid ash wood & water-based finishes
West Elm's Fair Trade Certified sustainable office desks are a worthy addition to your mid-century style decor. The brand closely monitors its entire supply chain, ensuring that each piece is made in safe working environments where workers are treated fairly and get paid a living wage – in Vietnam, Indonesia, China, or India.
Some desks feature FSC®-certified, light-colored Kiln-dried solid ash wood base in a pebble finish while others are treated with a water-based Acorn finish to match your dark color scheme. No matter the case, rest assured that everything is GREENGUARD Gold certified.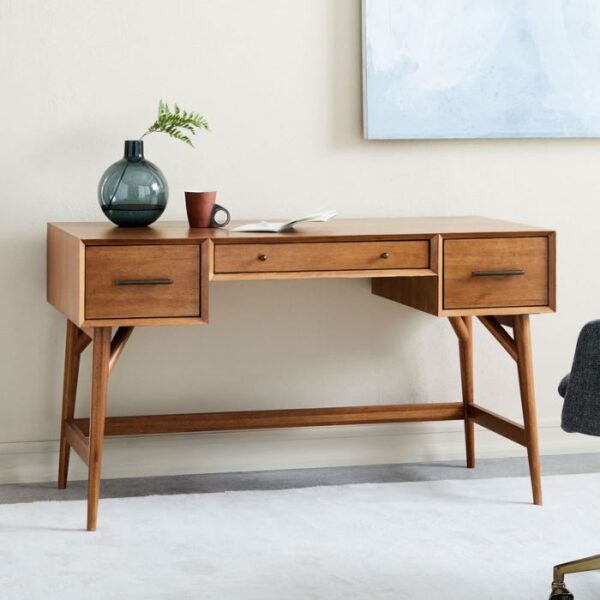 Koskela Custom-Made Desks
Price Range: $515-$1560 Sustainable Materials: Eco laminate & safe finishes/p>
Koskela is the first-ever Australian sustainable office furniture company to become a certified B Corp and the reason is pretty obvious. All materials are sourced ethically from indigenous businesses. The made-to-order compact and super clean designs are powder coated in Saltbush Grey, Black, Yellow, or Snow for the ultimate modern, sleek office look – more colors are also available.
Also, the tops feature Nordic Oak Laminate and all-white laminate. No matter your choice, rest assured knowing that the brand holds the Good Environmental Choice Australia (GECA) certification, which means that the green office furniture is "better for the environment, has a lower impact on human health and has been ethically made".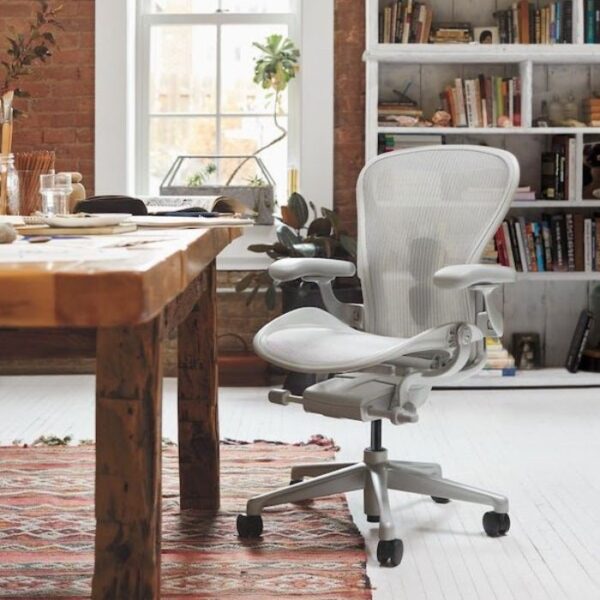 Eco Friendly Sustainable Standing Desks
What We Make Reclaimed Wood Desk
Price: $1395-$3145 Sustainable Materials: Reclaimed wood and sustainably sourced hardwood
What We Make is one of the best sustainable office desk brands for durable, long-lasting and very aesthetic furniture made from top-grade reclaimed wood and sustainably sourced hardwood from the Midwest. Each piece is treated with non-toxic, VOC-free, water-resistant finishes and you can easily customize it to meet your individual demands. While the eco friendly desks are not very affordable, the heirloom quality and one-of-a-kind rustic look are definitely worth the piece tag!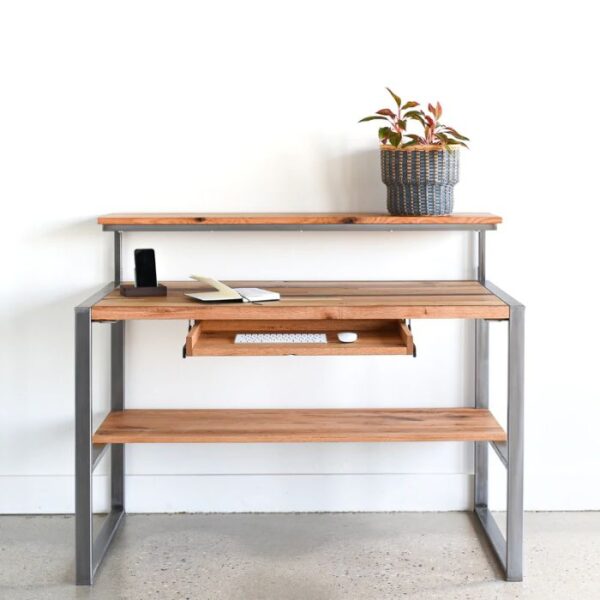 Chairigami Cardboard Standing Desk
Price: $85-$235
Sustainable Materials: Carboard
Looking for affordable eco-friendly sustainable standing desks for your at-home office? Chairigami's Cardboard deks has you covered. You can select your desired size and add extra elements like a cardboard topper or a laptop stand to your setting. In fact, their ideas are so innovative, that giant brands like Nike and Hermes have partnered with them during events and workshops to create sitting areas!
RLDH Minimalist Desks
Price Range: $529 Sustainable Materials: Baltic birch with a maple veneer
Think RLDH's sustainable office furniture as the perfect combination of traditional and modern craftsmanship – and that's not even the best part! The brand's eco-friendly desks are made to order with high-quality two-layer maple and birch core.
The modern wood desks come in 8 different sizes/styles, and 13 (yes, that's right) heights. The superhero materials? Birch and Maple!
That's why they have a cozy, warm color and a rich pattern that matches pretty much every decor style with ease. The desks come with durable UV coating and you can pick the perfect size that suits your needs. To top it all off, even though fairly affordable, the brand has a very flexible payment plan.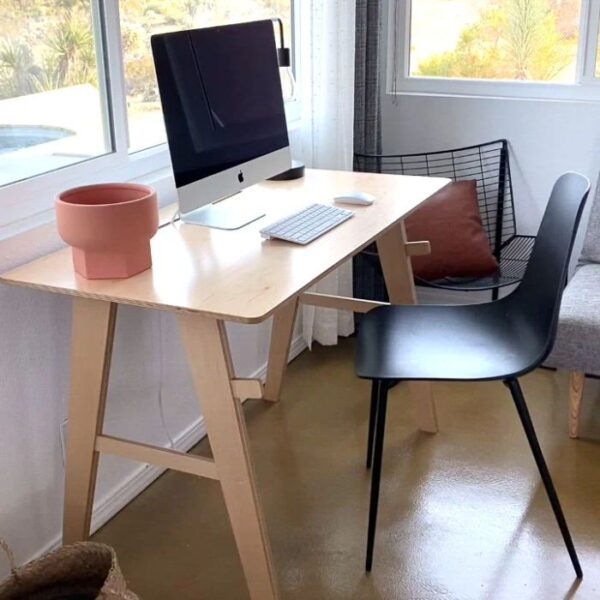 Best Sustainable Office Chairs
Nooh Move™ Eco friendly Office Chair
Price: $375 Sustainable Materials: Econyl
Nooh's Life Enriching Furniture boasts dynamic and earth-friendly design designed to encourage healthy movement and ergonomic comfort. The brand takes green office furniture to a whole new level by introducing up-cycled waste plastic (Econyl regenerated fabric) to further help the environment.
In fact, each chair is made from 6 reclaimed fishing nets, end-of-life carpet material and recycled post-industrial polypropylene. The Certified B Corp also offers table toppers crafted from naturally soft and durable New Zealand wool.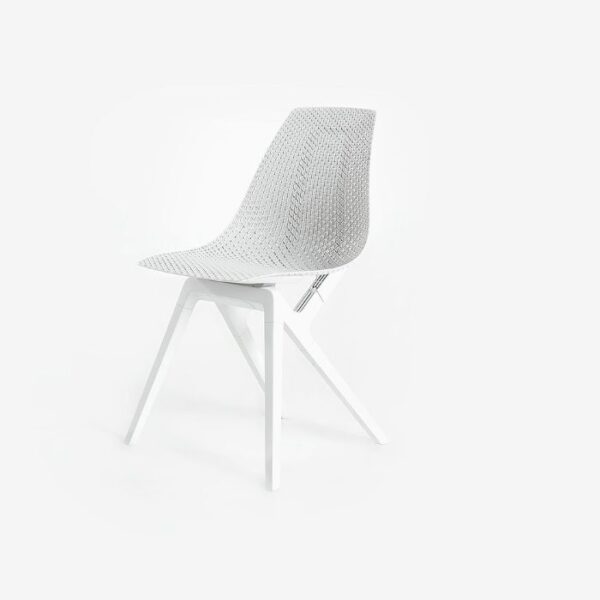 Muista Wooden Ergonomic Office Chairs
Price: $433 Sustainable Materials: Wood, wool, PU foam, rubber feet pads
This is certainly not your basic eco friendly office chair! Muista means "to fidget" in Lithuanian, and that's exactly what their stools are designed for. Instead of sitting in one static chair for hours, Muista's sustainable office furniture allows you to rock back and forth (aka active sitting). The end goal? Comfortable sitting that trains the sense of balance and exercises multiple muscle groups. Oh and no worries, it comes fully ensembled!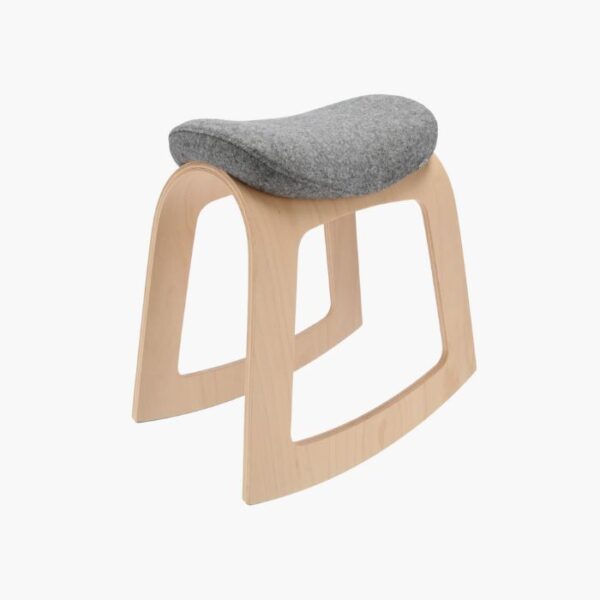 Humanscale Luxurious Eco Desk Chairs
Price Range: $243- $1285 Sustainable Materials: Neutral Chrome 3 finish, chrome-free leather
Humanscale's GREENGUARD certified sustainable office furniture provide the best lumbar support for all those days when you have to participate in back-to-back e-meetings that could have been a simple email. You can choose from the array of standard desk chairs or create your own based on your desired seat type and height. The aesthetic and sophisticated palette is certainly a plus, but the weight-compensating recline mechanism is definitely the highlight of the eco-friendly desk chair collection.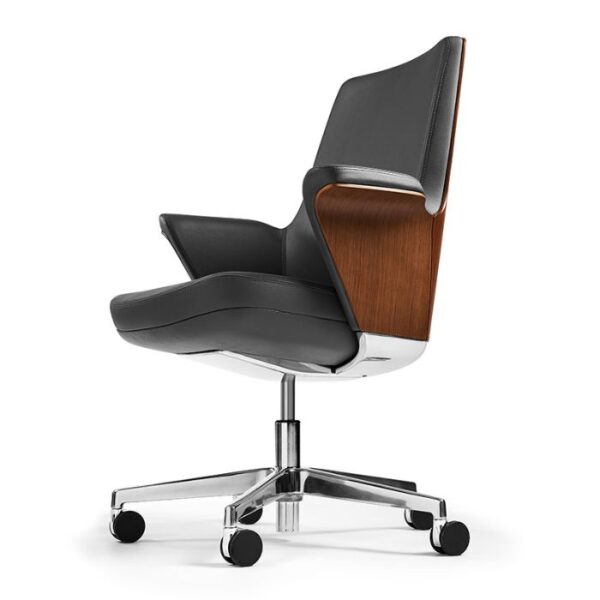 Nikari Sustainable Desk Chairs
Price Range: $542-$1,424 Sustainable Materials: FSC® or PEFC certified Timber
Nikari's sustainable home office furniture are made using renewable energy in the oldest machinery workshop in Finland. The brand goes as far as to create chairs, and stools only once a year to further minimize waste – only limited quantities are available! You can place a custom order directly on the website and approve the dimensions as soon as you receive the 2D/3D files.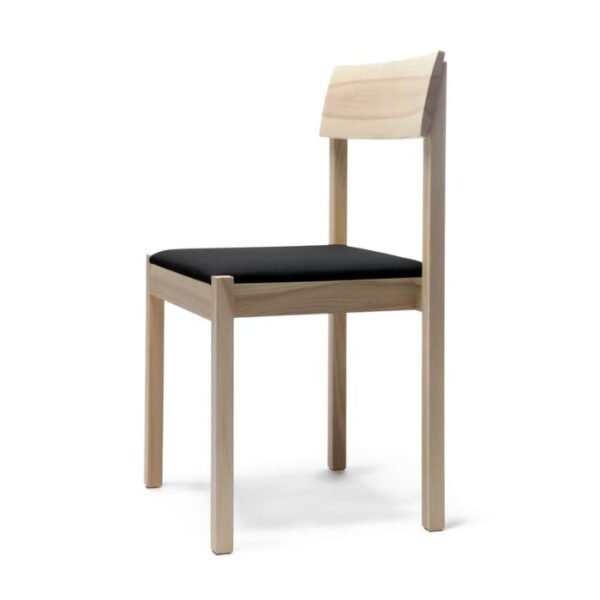 Best Eco-Friendly Mouse Pads
Aothia Office Desk Eco Pad
Price: ? Sustainable Materials: Natural Cork & PU Leather
You already have the best of the best green office furniture, but what about eco-friendly mouse pads? Don't fret! Amazon has everything you need. The Aothia Office Desk Pad is made from organic cork and heavy-duty leather to protect your desktop from scratches, stains, and spills. You can choose your favorite color out of the 8 available hues. It's no wonder why this pad has close to 8.000 glowing reviews!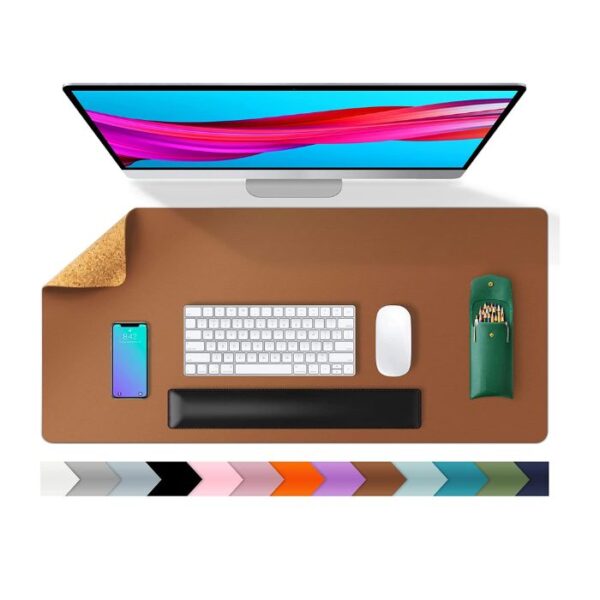 Acer Vero ECO Black Mouse Pad
Price: $10.99 Sustainable Materials: 100% RPET fabric with a non-skid recycled rubber base
This sleek and minimalistic eco-friendly mouse pad is made from recycled plastic bottles and recycled natural rubber for a non-slip base to simultaneously protect the computer and the environment. Plus, it's also very affordable!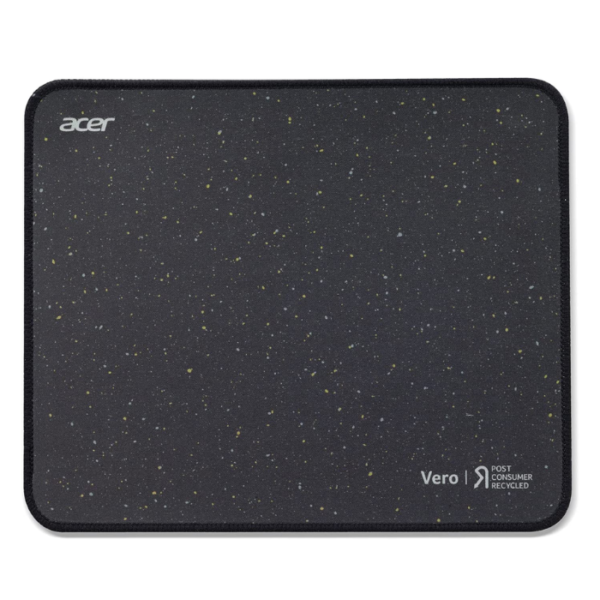 Logitech Mouse Pad
Price: ? Sustainable Materials: Recycled polyester and natural rubber
This eco mousepad is designed for effortless, silent gliding on any surface. The durable flat-stitch edges will prevent any signs of fraying from heavy-duty use and you can also enjoy the added stability from the anti-slip, rubber base. The pad's double layer was created using recycled polyester from PET bottles and natural rubber which makes it a very sustainable option for your green office.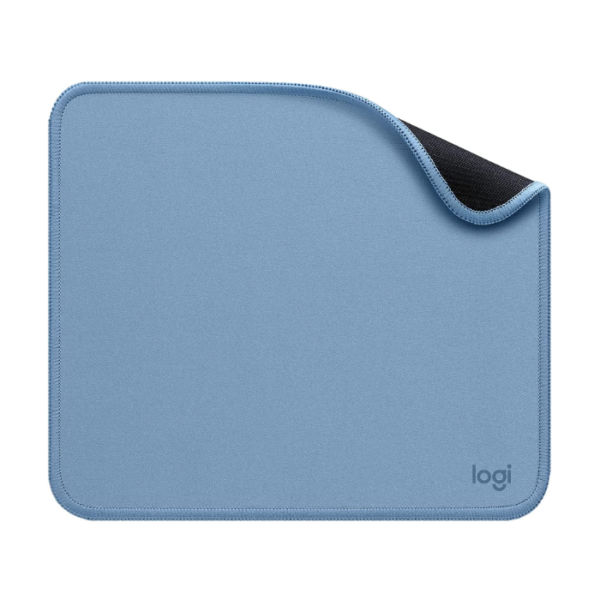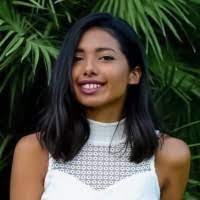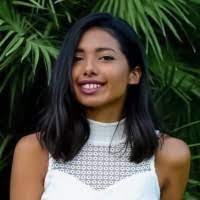 About Author
Konstantina Antoniadou
Freelance sustainability and fashion writer with an ongoing curiosity to explore new innovative technologies, and report on trends in "green" industries.