Is Zara Fast Fashion, Ethical, or Sustainable?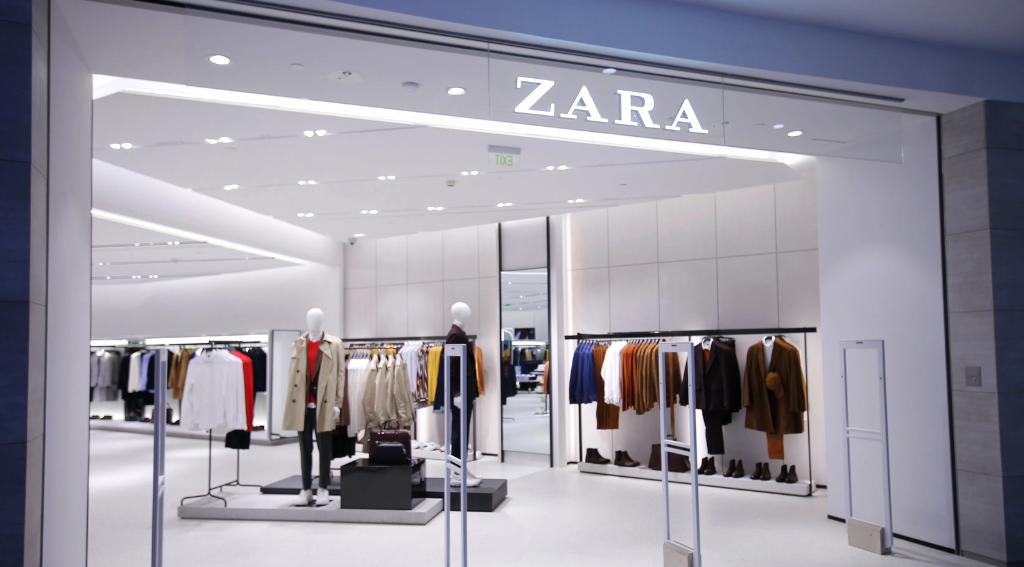 Is Zara fast fashion? How ethical are their labor policies? Is Zara harming the environment in ways we haven't even thought of? Let's zoom in on Zara's sustainability issues.
It's no secret that Zara is one of the largest fast-fashion brands on the planet. And much like all fast fashion's major players, the way they are treating their workers in the supply chain is as terrifying as their blatant environmental negligence. Zara's owner, the Inditex Gropu, has been accused multiple times of greenwashing, exploitation, and environmental distraction. Yet, still, many consumers have absolutely no clue how terrible this highly unsustainable business model actually is to people and the environment. 
 Is Zara Fast Fashion?
Zara might be the talk of the town in 2023, but the brand actually dates back to 1975, when the first store in Northern Spain was officially opened. With over nearly 3000 stores in 96 countries, the flagship brand of the Inditex Group brings in billions of dollars each year. In fact, Zara is ranked as the seventh biggest clothing company with a brand value of $12.99 billion.
Zara hauls have been flooding our social media feeds for years all while celebrities like Hailey Bieber, Kate Middleton, and Emily Ratajkowski are spotted donning affordable basics from the Inditex Group's most "trendy" cash cow on repeat. It's really no wonder why Zara is currently the second most searched-for brand, topping the list in 26 countries.
So is Zara fast fashion? Yes, but just how ethical is Zara? 
Why Is Zara Considered Fast Fashion?
Zara is the reason why the term "fashion fashion" exists today. The phrase "fast fashion" was first coined when Zara launched in New York in the early 1990s. The term  was introduced by the New York Times to characterize Zara's goal of completing a garment's journey from conception to retail sale in under 15 days. Their mission statement? "To give customers what they want, and get it to them faster than anyone else." 
The fast fashion brand currently manufactures over 450 million items per year and 500 new designs each week. It's this exact fast turnaround that helped Zara become one of the largest retailers in fast fashion. 
Why Fast Fashion Is Bad For The Environment And The Workers?
Unsurprisingly, manufacturing that many clothing pieces per year is not beneficial to the environment or to the workers.
Fast fashion environmental impact
Fast fashion has a significant negative environmental impact since it is the source of one-third of the microplastics found in the ocean while also producing 20% of global water waste. For comparison, that is the same as one garbage truck full of garments being dumped in a landfill each and every second. From shorelines and the seafloor to remote areas in US National Parks, and even in the Alps and Arctic snow, fibers from our clothes have been found everywhere in the world – even in our drinking water!
Given that the average American throws away 37kg of clothes every year, it's no surprise that 85% Of Our Clothes End Up In Landfills Or Burned. While decomposing, clothes emit greenhouse gases such as carbon dioxide (CO2) and Methane gas (CH4), a substance that is 28 times higher than CO2 in terms of emissions.
Modern day slavery
Low wages, inhumane working conditions, long shifts, sexual abuse, and, in most cases, even physical assaults are only a few issues fashion workers have to deal with on a regular basis. Modern-day slavery, environmental pollution, and overconsumption are what drove the Rana Plaza disaster in 2013 with a death toll of 1,134.
So Is Zara Fast Fashion? Yes. Is it Ethical, or Sustainable? The answer is a loud no. Zara's sustainability issues are many.
The Zara fast fashion problem
Zara sustainability issues with chemicals
 Zara committed to removing all dangerous chemicals from their business by the year 2020. The brand's "eco-friendly" line, "Join Life," comprising what they call eco-friendly textiles, was released in 2016. However, the fast fashion brand didn't live up to its previous eco pledges.
With just a quick look at the brand's FY 2020 Statement on Non-Financial Information, we can see that there is no information detailing any results or progress on the commitment it made to remove hazardous chemicals from its supply chain in partnership with Zero Discharge of Hazardous Chemicals. And while factories Zara uses have been proven to release toxic chemicals and waste that actively harm the environment and all its inhabitants, workers' health is also highly affected by these chemicals. 
Zara factory working conditions
Some employees in Tunisia are timed down to the minute to make sure they are meeting practically impossible demands, such as creating 150 items in an hour. When this objective is met, employees are "rewarded" with a modest bonus. 
Additionally, the company has been accused of employing harsh labor methods repeatedly in a number of nations, including Spain, Brazil, Argentina, and Myanmar. Workers who work in Myanmar's supply chain have expressed concerns about their 11-hour shifts and unlivable wages.
In 2011, it was discovered that the Brazilian contractor in charge of the majority of Zara's production subcontracted to companies that used migrant workers in sweatshop conditions. Some of these migrant laborers were even teens, and the conditions at these institutions have been compared to slavery. By claiming that it was not in charge of "unauthorized outsourcing," Zara disclaimed all liability.
Furthermore, the factory workers who were not paid for their work after their facility was shut down were found to have put messages inside Zara apparel in 2018.
Inditex denied any wrongdoing, but reports of sweatshop conditions at a Zara supplier's factory have surfaced. The Inditex Group stated that they have made a point of adhering to labor laws and regulations. However, the brand only discloses the salary of its retail employees, not including the factory workers, thus it is difficult to verify this claim.
Fast fashion & overconsumption 
As we previously mentioned, Zara's goal is to complete a garment's journey from conception to retail sale in under 15 days. As a result of the fast fashion model, the number of times a clothing item is worn before it is thrown out has decreased by 36%. Clothing production has also doubled in the past couple of decades.
The aim of Zara to produce hundreds of designs annually immediately translates into excessive energy and water use as well as air pollution use. These consequences are more pronounced in the Global South, where factories are often positioned to take advantage of lower-cost labor than in the Global North-advantaged nations.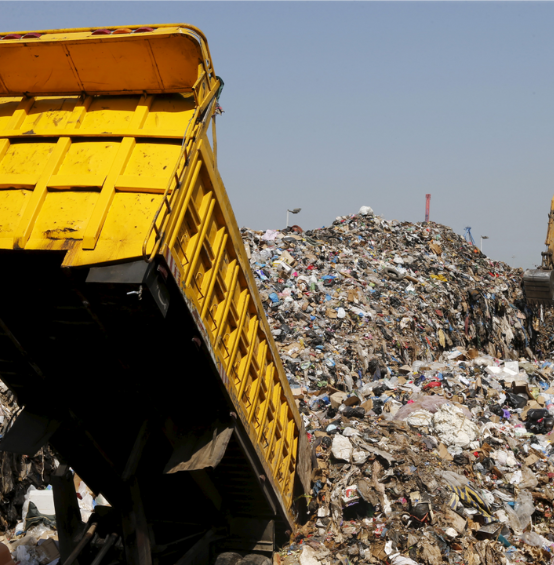 Animal welfare
Sure, fur, angora, and stocking goods that have undergone animal testing are all strictly prohibited under Zara's animal welfare policy, which is in line with the Five Freedoms. Sadly, Zara does utilize wool, leather, down, and exotic animal hair, and there is no proof that it can be shown that any animal goods were used before the initial step of manufacture.
In the wild, terrestrial and marine animals alike consume the poisonous dyes and microfibres discharged in streams through the food chain with disastrous results. Additionally, animal welfare is endangered when materials made from animals, such as wool, leather, and fur, are utilized in fashion. For instance, countless scandals show that actual furs, such as cat and dog hair, is frequently misrepresented as faux fur to naive customers.
The fact is that genuine fur is now more affordable to make and purchase than synthetic fur since so much of it is being produced in fur farms in appalling circumstances.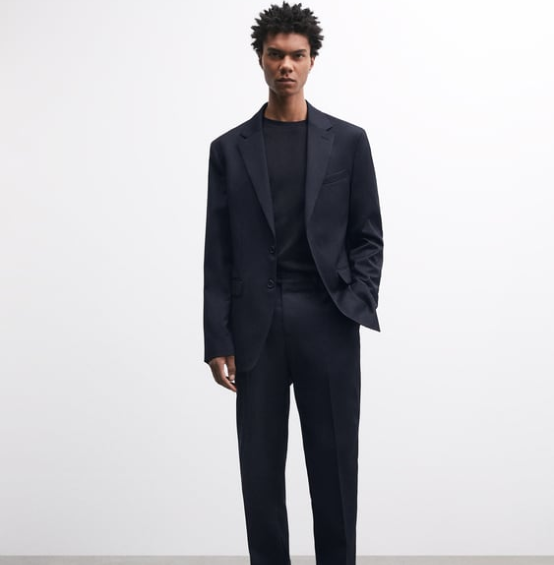 Zara's Sustainability Initiatives & greenwashing
Zara owner Inditex recently announced a new series of sustainability initiatives, including the goal for 100 percent of its cotton, linen, and polyester to be sustainable by 2025.
The fast fashion brand is also " planning to switch to 100% renewable energy to run its internal operations by 2030," as well as reducing and offsetting all emissions by 2040. However, it's a bit hard to trust a brand that it's notorious for breaking promises and instead relying on greenwashing. Especially when 60% of sustainability claims by fashion giants are greenwashing.
All we have to do is look at the controversy that was sparked by the launch of Zara's Pre-Owned Launch.
In order to encourage customers to sell their unwanted clothing to the company directly rather than utilizing other resale platforms, the pre-owned launch plan includes a customer-to-customer sales platform that can be accessed on the main Zara website and an app.
Ethical Alternatives to Zara Fast Fashion
1. Tentree
Price: $20-$270
Sustainable Materials: Tencel, Recycled Polyester, Organic Cotton, Hemp
Tentree is a sustainable menswear brand for all our outdoorsmen! Aside from sourcing eco-friendly materials such as organic cotton, hemp, recycled polyester, and Tencel, they also go out of their way to help the environment by planting trees for every purchase. In fact, you can even track your tree planted on their website – which isn't something you see often amongst the best ethical clothing brands!
On their virtual shelves, you can find an array of clothing alternatives to Zara including t-shirts, shirts, hoodies, sweatshirts, jackets, bottoms, coats, and even loungewear at a very affordable prices.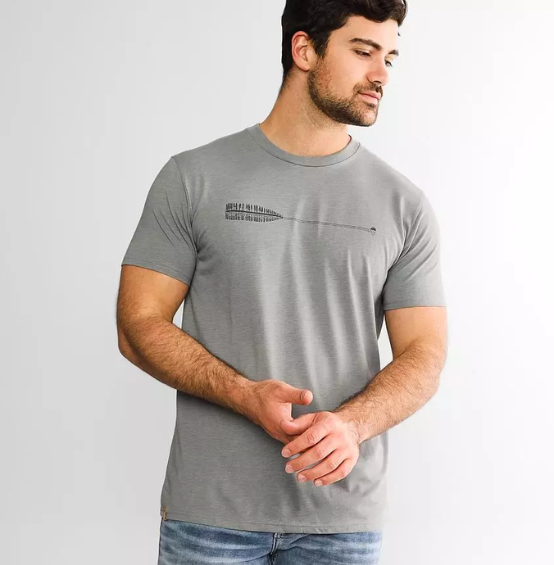 2.Toad & Co 
Price: $15 – $160
Sustainable Materials: Hemp, organic cotton, Tencel
With recycled materials and organic materials like cotton and hemp, Tentree is an Earth-first sustainable fashion brand that creates durable clothing for both men and women. You can find great clothing alternatives to Zara made of organic cotton that is reasonably priced and environmentally friendly. They are super versatile pieces ideal for your everyday wardrobe since they are so soft, snug, and comfortable.
The eco-friendly clothing brand, which is B Corp accredited, collaborates with international philanthropic groups to rebuild natural environments and grow trees. In fact, they've planted more than 61 million trees and regenerated the soil.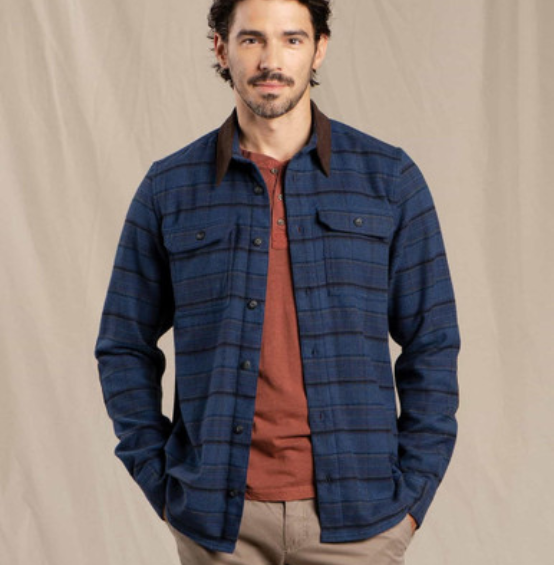 3.Kotn
Price: $12 – $475
Sustainable Materials: BCI-certified Egyptian cotton
Designed in Canada, and ethically and sustainably made in the Nile Delta, KOTN's apparel is a fantastic alternative to Zara for both men and women. With a strong dedication to supply-chain transparency and charitable endeavors, KOTN was able to produce not just "The Perfect T-Shirt," but also a vast array of ethically made, long-lasting staples.
The certified B corp works directly with farmers. Their vibrantly colored textiles are finished with nontoxic, OEKO-TEX-certified dyes. Additionally, they have teamed up with a neighborhood NGO to help put a stop to child labor by giving kids in their cotton-growing villages access to school.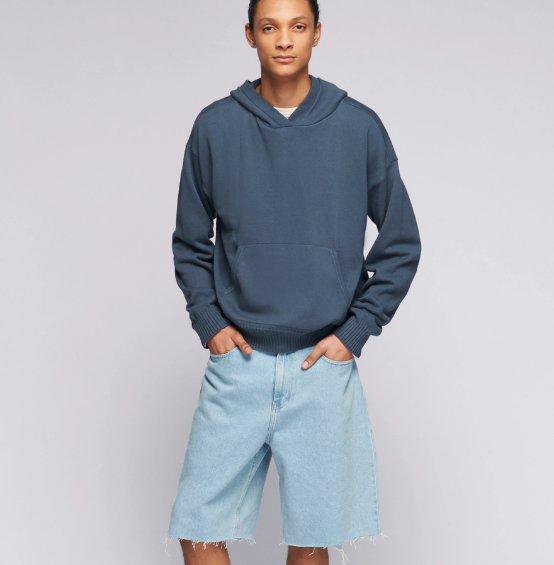 In conclusion: Is Zara Fast Fashion, Ethical, or Sustainable?
Despite the numerous attempts to appear more sustainable, the ethical issues of Zara are many. With over 450 million items per year and 500 new designs each week, Zara continues to promote the mass consumerism that feeds into fast fashion's narrative which further affects our planet and all its inhabitants. So is Zara fast fashion? The answer is yes.
All we have to do is have a look at the numerous studies that showcase the awful amount of chemicals they are using, the inhumane working conditions in Zara factories, and their failed efforts to "go greener" through sleaze greenwashing tactics. Luckily, in 2023, there are many affordable sustainable fashion brands ready to equip your wardrobe in the most ethical and conscious way possible.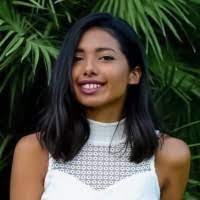 About Author
Konstantina Antoniadou
Freelance sustainability and fashion writer with an ongoing curiosity to explore new innovative technologies, and report on trends in "green" industries.