Is Tencel or Lyocell Sustainable? Here's What You Need to Know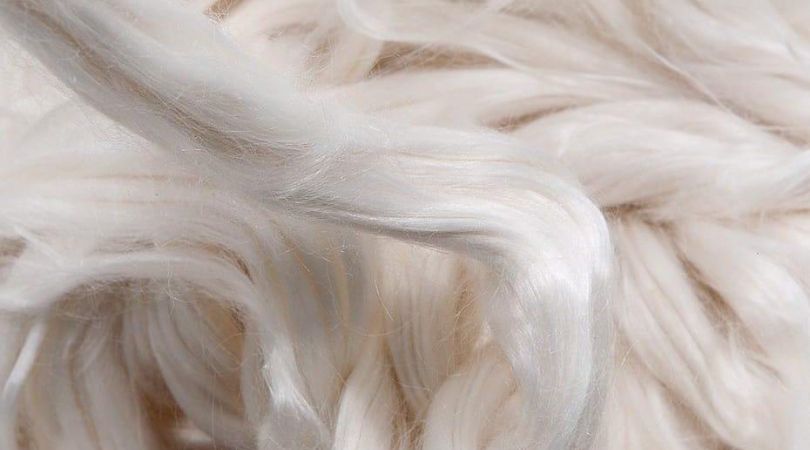 Much like Econyl, Tencel- Lyocell has been at the forefront of the sustainable fashion stage for quite some time. This is hardly a surprise given that half of young adults are more likely to buy a product that's sustainable. With more and more people making the much-needed swift from fast fashion to ethically-made wardrobe staples, came a demand for more sustainable fabric alternatives that will successfully lead the green-minded revolution into a brighter, more promising future.
Seems like the luxuriously soft Tencel- Lyocell fiber creeps into every eco-responsible fashion conversation. So much so that Vogue has joined forces with TENCEL to create a special limited-edition T-shirt line in an effort to promote conscious consumption. Levi's also launched a '90s-inspired Loose Straight denim from TENCEL Lyocell as well.
But what is Lyocell? Are Tencel and Lyocell the same? Are they sustainable and natural? Here's what you need to know about Tencel- Lyocell.
What is Tencel?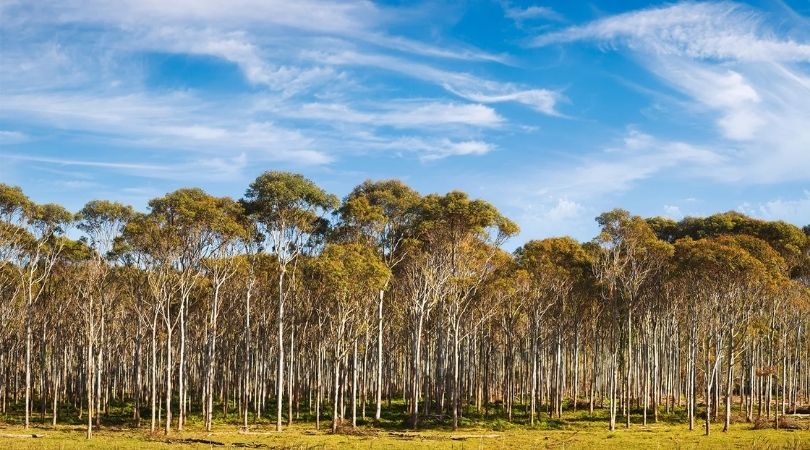 Created by the Austrian manufacturing company Lenzing, TENCEL™ Lyocell is a fiber that's made from processed wood pulp. These regenerated cellulosic fibers of botanic origin are neither natural fiber nor synthetic. Wood pulp is sourced sustainably from eucalyptus trees that grow in natural forests. When it comes to farming, eucalyptus trees are fast-growing and require no toxic pesticides and little water to grow and flourish. Even though a bit pricey, for clothing and bedding brands, Tencel Lyocell is a fantastic alternative to non-biodegradable synthetic fibers.
Sustainable Tencel Fabric Production
As soon as Eucalyptus tree trunks are made into woodchips, they are soaked in a non-toxic amine oxide solution to be turned into a semi-liquid paste. Then, a special spinneret nozzle is used to apply pressure on the paste to transform it into fiber threads. Lastly, the treads are processed into yarn.
While Lenzing does use a few chemicals, they are perfectly safe for the environment thanks to the company's closed-loop production process. Basically, 99% of the chemicals used in the making of Tencel are getting recycled and reused infinitely which makes the entire production process very eco-friendly.
Tencel is not only extremely soft to touch but also moisture-wicking, durable and flexible.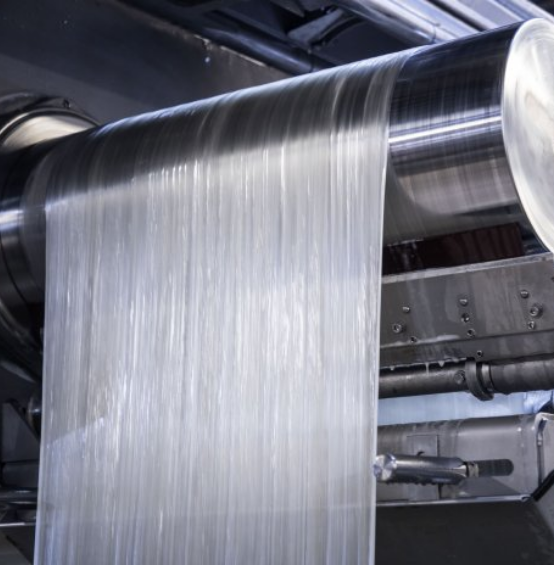 Are Tencel And Lyocell The Same?
Yes, Tencel and Lyocell are exactly the same – the only difference is in the name.
Tencel is the branded name of Lyocell fibers. Lenzing copyrighted the Tencel brand in the 2000s and has been owning it ever since. Just like the terms Band-Aid, Chapstick, and Bubble Wrap are used to refer to all products rather than the companies' branded, this is also the case with Tencel™. Currently, it is used to describe all lyocell brands, however, it's just a brand name.
In reality, there are many more Lyocell manufacturers that produce this fiber such as Excel lyocell fabric manufactured by textile company Birla. You might have heard of Circulose® before. This is yet another sustainably made lyocell fiber by Re:Newcell.
The Sustainability Of Tencel Lyocell
Is Tencel Lyocell Sustainable? The short answer is yes. Branded TENCEL™ Lyocell is a very eco-friendly fiber.
Tencel Lyocell is certified sustainable, biodegradable and compostable
For starters, Tencel Lyocell comes bearing many sustainability certifications. It's a USDA-certified biobased product while also being certified biodegradable and compostable by the Belgian company Vinçotte. This means that it can easily revert back to nature without causing any waste. Also, Tencel helps maintain the environmental balance by being integrated into nature's cycle.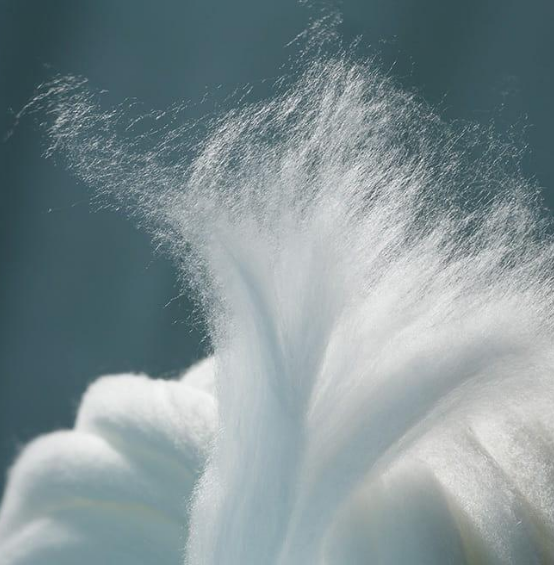 Tencel Lyocell has a circular production system
We previously mentioned that Lenzing uses a circular production system to create Tencel. The solvents used in the breaking down process are then recovered and recycled which continues the eco-friendly production circle. Additionally, studies found that Tencel uses 40% less non-renewable energy than cotton. This is crucial for energy security and in reducing greenhouse gas emissions. On top of that, with renewable energy fossil fuel use is reduced, which is the largest source of U.S. carbon dioxide emissions.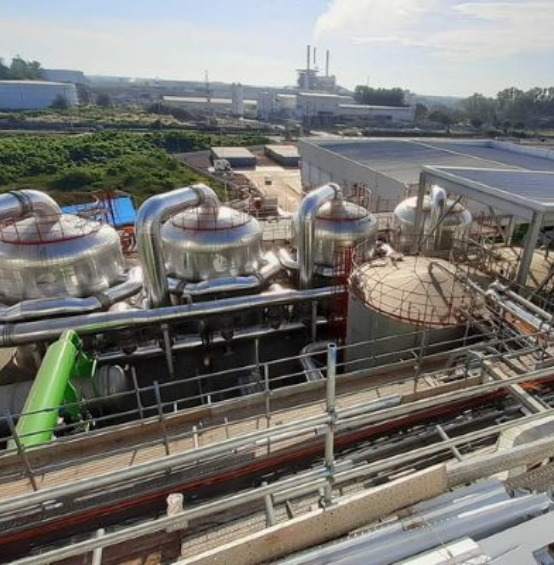 Tencel Lyocell is durable and long-lasting
Anti-bacterial, moisture-wicking, very soft, and lightweight, Tencel certainly has many benefits. Most importantly, it's very strong and durable which are the two most important factors that determine the longevity of a piece of clothing. If you consider that Tencel also comes bearing color retention properties, it's safe to say that it will stay in your wardrobe in pristine condition for years and years to come.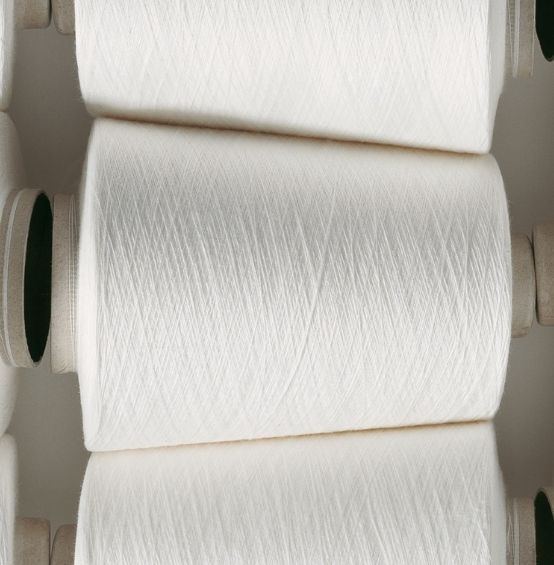 Best Men's Tencel Clothing Brands To Shop In 2022
1. Tentree
Price: $17.50 – $68 Materials: 55% Organic Cotton, 26% REPREVE Recycled Polyester, 19% TENCEL Lyocell
The certified B corporation Tentree introduced many staples that feature eco-conscious materials including Tencel lyocell, recycled materials, and natural fabrics like hemp and cotton. Their affordable collection of men's Tencel clothing runs the gamut from fleece button-up hoodies and comfy sweatpants to classic t-shirts and wrinkle-resistant long-sleeve shirts. Every piece is vegan and ethically made in China. Additionally, the brand has already planted over 30 million trees to further minimize their environmental impact.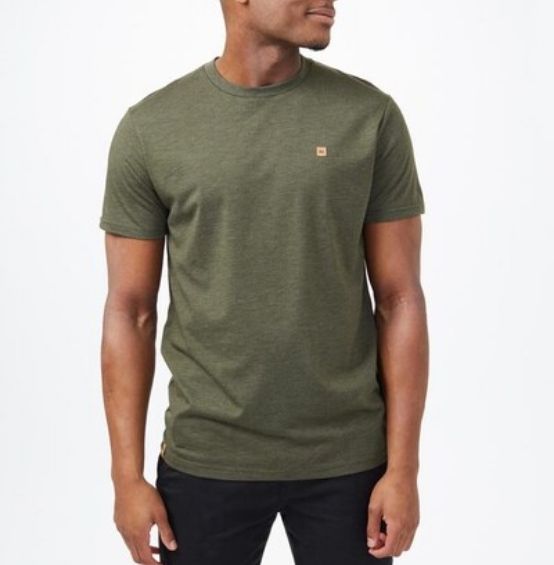 2. Nau
Price Range: $60-$290 Materials: Organic cotton, Tencel, and recycled polyester
Breathable and otherworldly comfortable, Nau's sustainable basics have an ethical, trend-driven edge. Made from organic cotton, Tencel, and recycled polyester, the brand feeds into our lust for comfort and quality. Their wear-me-everywhere organic cotton and Tencel t-shirt is soft, durable, and ready to match every outfit with ease. Nau's garment-dyeing process uses less water, less energy, and fewer auxiliary chemicals. Additionally, they donate 2% of every purchase to grassroots environmental organizations.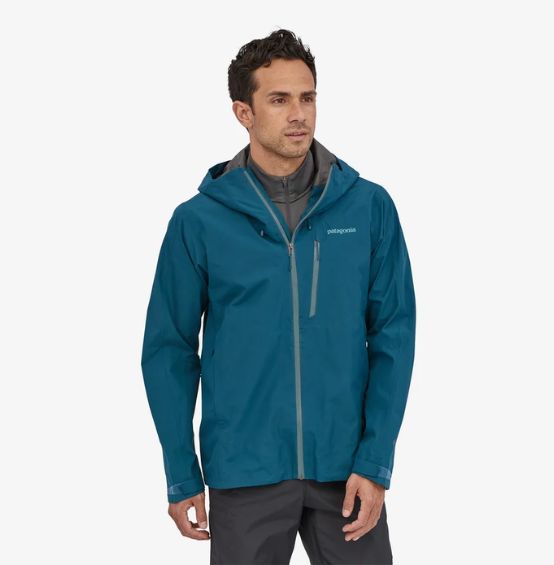 3. Organic Basics
Price Range: $30-$200 Materials: organic cotton, Tencel, and recycled materials
Organic Basics is a pioneer of the sustainable fashion movement, offering dozens of styles made from eco-conscious organic cotton, Tencel, and recycled materials. The Denmark-based brand offers underwear and loungewear t feel soft and smooth against your skin thanks to the regenerated cellulosic fibers. Organic Basics only works with certified factory partners to ensure exceptional working conditions for all their sewers. Through their "The Organic Basics Fund " they offer support to grassroots activists and organizations that address our planet's environmental crises.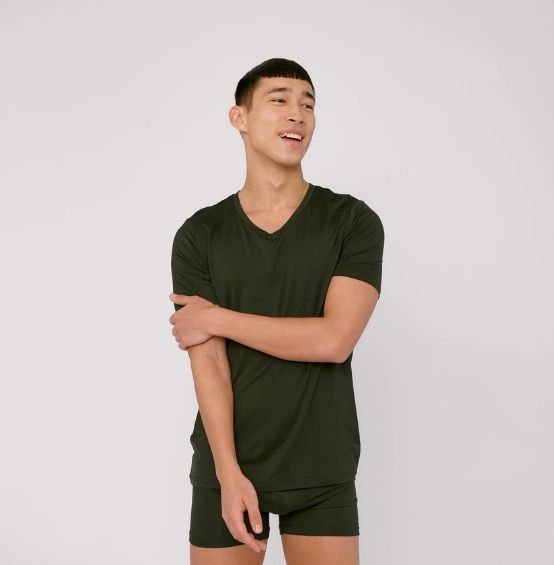 In Conclusion: Is Tencel Or Lyocell Sustainable?
Tencel Lyocell is very sustainable and comes with many environmental benefits. Neither natural nor synthetic, the Eucalyptus tree renewable wood pulp is turned into processed into yarn with the use of a non-toxic amine oxide solution and a special spinneret nozzle is to apply pressure.
Thanks to the circular production system, the solvents are recovered and recycled which makes the developing process very eco-conscious. The regenerated cellulosic fibers are soft to touch but also moisture-wicking, durable and flexible which ensure longevity and thus, fewer purchases.
Overall, Tencel Lyocell is a fantastic option for clothing that definitely belongs in the sustainable fashion sphere.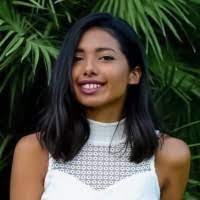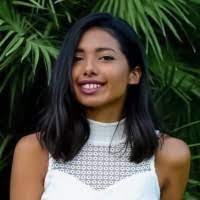 About Author
Konstantina Antoniadou
Freelance sustainability and fashion writer with an ongoing curiosity to explore new innovative technologies, and report on trends in "green" industries.