Top 9 Organic Produce Delivery Services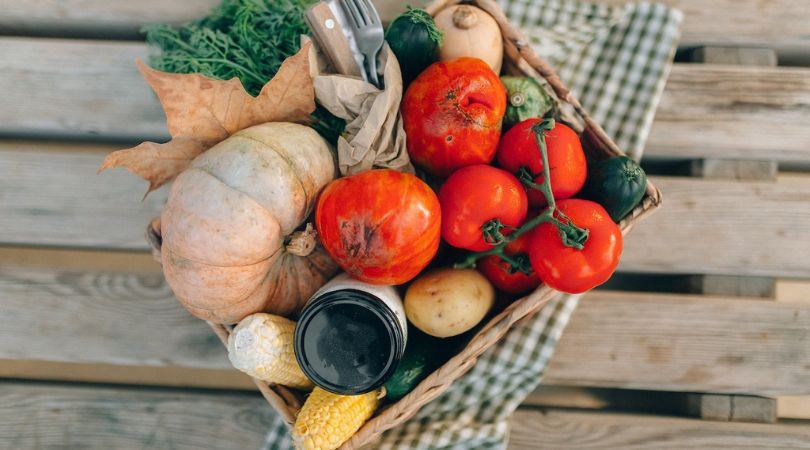 Few things feel better than being healthy. In recent years there has been a bevy of brands that offer fresh, healthy fruits and vegetables straight to your door, helping you feel great without even having to make a trip to the store!
While this is a great option, there are some that are better than others when it comes to the impact these services have on the planet – and it feels even better to be healthy if you are doing it with the health of the planet in mind.
Read on to discover the top sustainable and organic produce delivery services available across the United States.
Top Organic Produce Delivery Services
Price Range:
$5 – $9
Sustainability Credentials:
Eliminate Food Waste; Responsible Energy Use
Imperfect foods makes it so easy to shop for affordable groceries and exclusive items. From fresh produce and pantry staples to delicious snacks, their easy online selections gets delivered straight to your door. With more than 60 different kinds of organic produce, you can shop for your grocery items individually – just like a regular store. You won't pay for anything until it's at your door.
Price Range:
$5 –  $35
Sustainability Credentials:
Recyclable and Compostable
Skip trips to the store and tackle your list in just minutes: Misfits Market delivers fresh, organic produce and high-quality pantry staples, meats, and seafood right to your door.
Fight food waste with their organic produce and sustainably sourced groceries that are up to 40% off grocery store prices. In addition, the Misfits Market website has recipes to make at home.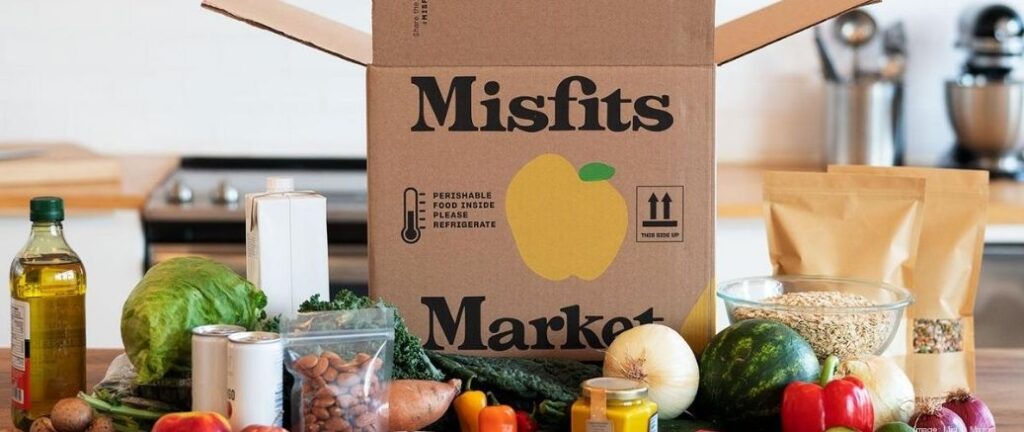 Price Range:
$89 – $125
Sustainability Credentials:
Regenerative Farming Practices
Receive a selection of seasonal foods from Farmer Jones Farm, including vegetables, jam, honey, and tea rich in nutrients and rich in flavor –  and they are all completely organic. Directly from the field, Farmer Lee Jones and Chef Jamie Simpson harvest your produce and ship it straight to you. It's like having your own garden!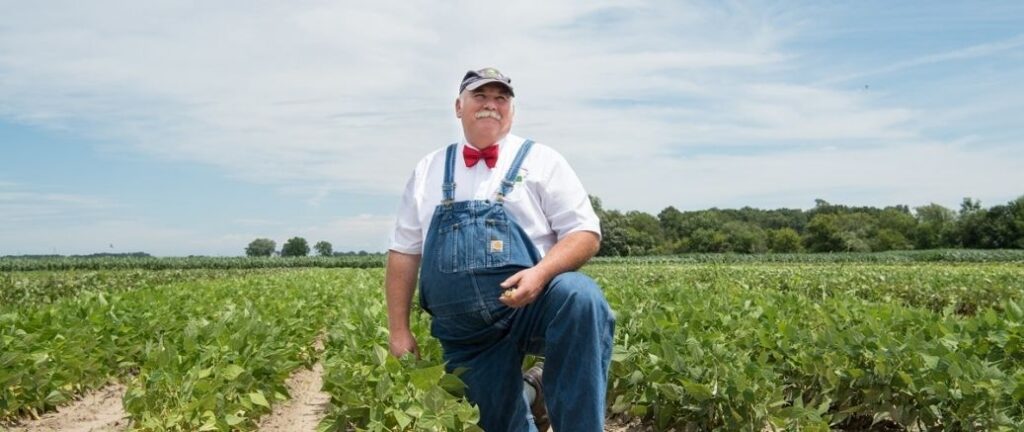 Price Range:
$27 –  $118
Sustainability Credentials:
Pesticide Free; Certified Organic by CCOF
Farm Fresh To You doesn't just deliver organic fruits and vegetables fresh from the farm to your door – the work begins by planting a seed and harvesting it by hand. Bringing the season's best mix of 100% organic products and hand-crafted farm products to your door by growing and partnering with local farms and artisans, it's like having a farmer as your personal produce shopper.
You can customize your box, and each delivery comes with the option to view and make changes to the items.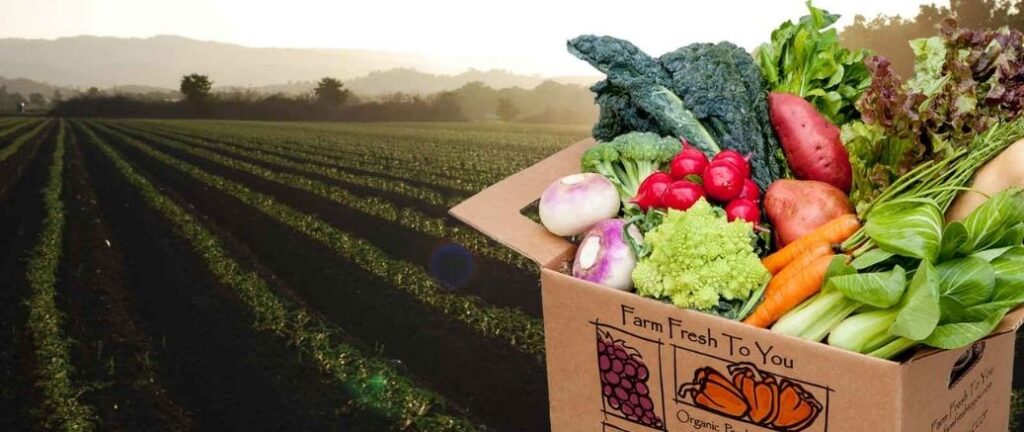 Price Range:
$25 –  $50
Sustainability Credentials:
Eliminate Food Waste; Recyclable and Compostable; Regenerative Agricultural Practices; Animals Treated humanely, Non-GMO Grain Feed
Farm to People delivers to all of Manhattan and a growing number of zip codes that is increasing seasonally. Their farmers know what's been ordered and they harvest it just for you; everything is freshly picked, prepared, or baked to order. Ice packs are added for perishables to ensure freshness, especially if you're not home to receive it!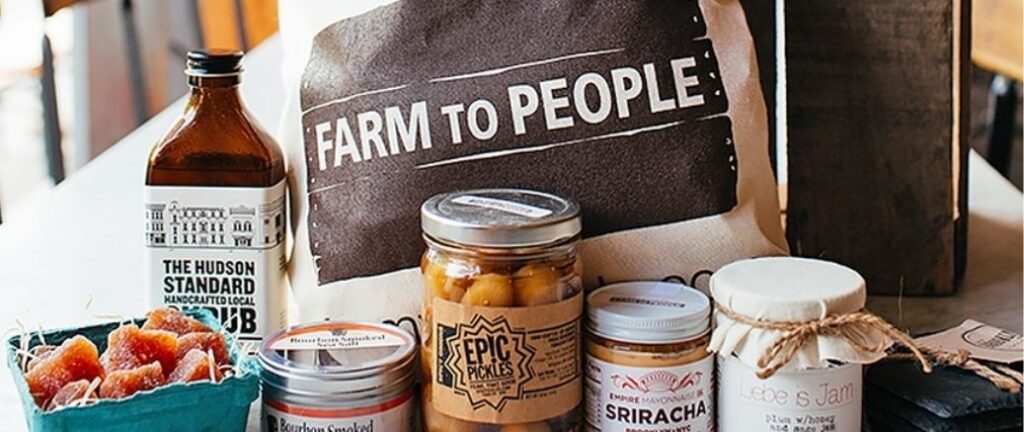 Price Range:
$11 –  $13
Sustainability Credentials:
Reduce Carbon Emissions; Reduce Wastewater; Certified B Corporation
Ending food waste is the number one solution to reverse the climate crisis – and Oddbox is working on this very hard. Based in Australia, Oddbox is fully dedicated to delivering fruits and vegetables directly to your home and at the same time, help to the planet. Their products are easy to order and are of the best quality available.
This company is also a certified B Corporation, which means they do a lot to save water and reduce carbon emissions.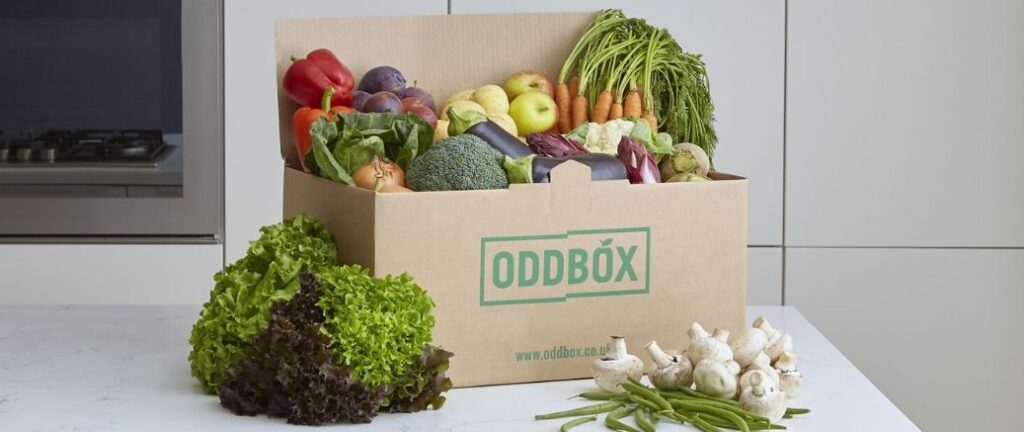 Price Range:
$48 –  $53
Sustainability Credentials:
95% Food System Carbon Emissions Saved; 100% Powered By Renewable Energy; Certified B Corporation
The fresher, the better. That's Food Connect's Motto.
This eco-focused company uses the most natural farming methods to deliver to you the best of their harvest. Food Connect's vision is to create a world where everyone has access to healthy, fresh, ecologically grown food that is fair to growers, eaters, and the planet, providing the infrastructure to create a stable market for farmers, completely divorced from market forces, and to create a home to many ethical food entrepreneurs.
In addition to vegetables, a variety of products such as yoghurt, bacon, almond and chocolate butter, bakery, vinegar, juices, and fruits are offered by Food Connect.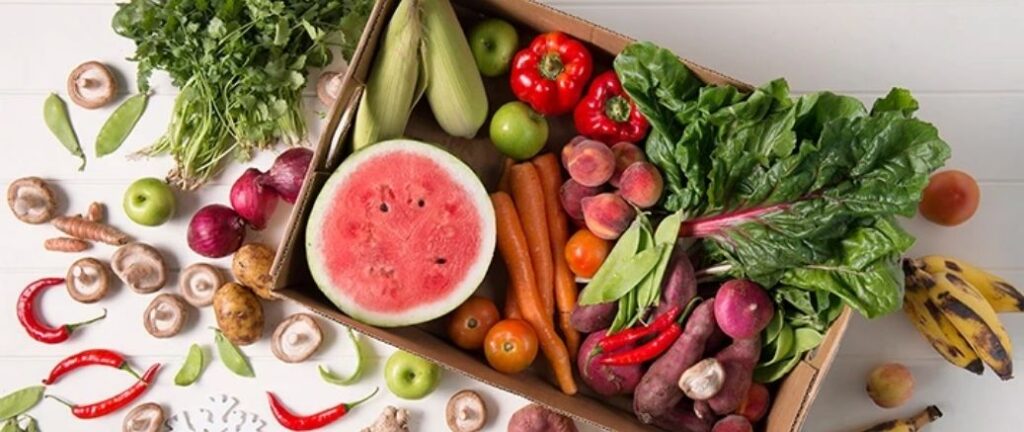 Price Range:
$2 –  $49
Sustainability Credentials:
Organic Products
FreshDirect has offered the best in fresh food since 2002. They were pioneers in online grocery shopping, with local produce, chef-prepared meals delivered to your home or office. The company has a wide variety of grocery products that are delivered all along the Northeastern Seaboard.
You can take advantage of FreshDirect's DeliveryPass trial to get free unlimited deliveries, plus the ability to reserve a timeslot and get $5 off orders Tuesday—Friday for 60 days – no strings attached, and you can cancel at any time.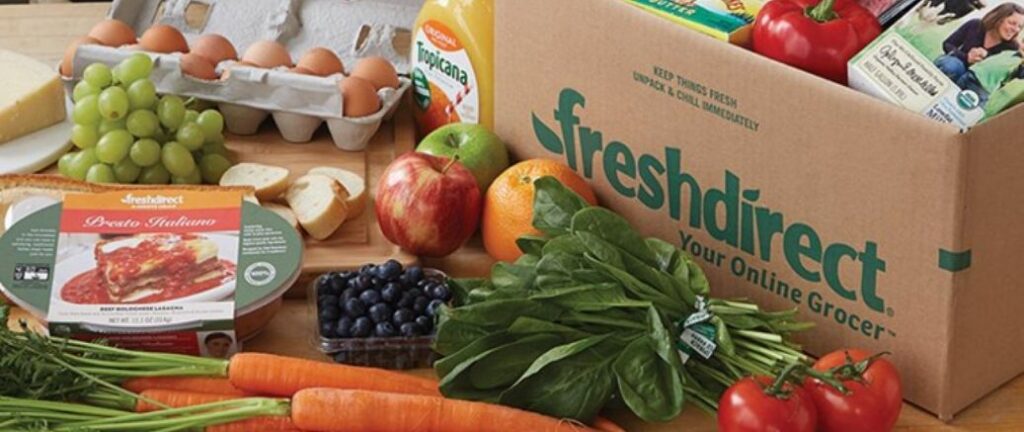 Price Range:
$33 –  $58
Sustainability Credentials:
Organic Products
Farmbox Direct offers different box sizes and types to fit every lifestyle. You can choose between organic and natural selections, get a mixed produce box, a box of just fruit, or a box of just veggies.
Farmbox changes its menu weekly according to what's fresh and in season. As a Farmbox Direct customer, you have the ability to customize your own schedule. You can also buy a gift card and give the experience to someone else to receive top-quality products.
Farmbox offers free shipping to the entire continental United States.
There you have it – our list for the best organic produce delivery options across the country! There really are so many great affordable brands that are trying to have a positive impact on the environment. Investing your dollar to support these sustainable companies is such an easy way to vote for a greener planet!
Want to shop some of the most revolutionary companies? IndieGetup makes it easier for you to have access to clothing with a conscience. Click here to visit more brands we love that are creating a greener future.
If you liked this article and want to find out more coverage on these brands be sure to follow us on all social networks. Not seeing a brand and think it deserves the spotlight, DM us on Instagram and we'll see if we should update the list.
Promoted By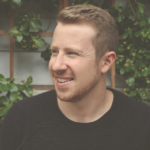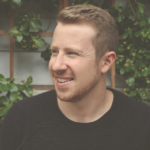 About Author
Brandon
Owner of IndieGetup, the premier sustainable marketplace for men to shop ethically.