11 Organic & Sustainable Custom T-Shirt Printing Companies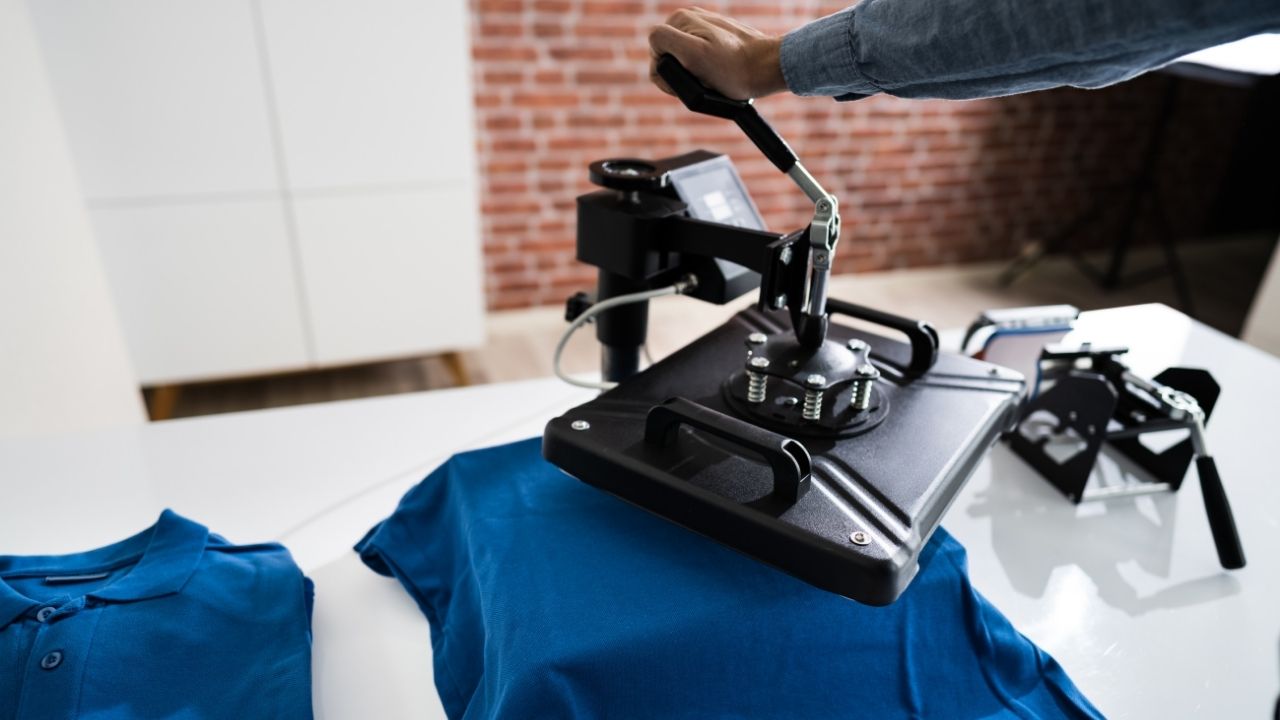 Print your own custom t-shirts – while keeping the planet in mind
Finding affordable, high-quality custom t-shirts has become pretty easy. There are countless options out there that provide the exact designs you need at prices that can fit your budget, whether you need tees for an event, a small business, or for just plain fun.
But what if you want to print your own designs with the least impact on the planet? Fortunately, there are several companies that not only specialize in creating quality t-shirts to your specifications, they also specialize in making sure these shirts are created in an eco-friendly manner.
Read on to discover the best sustainable, organic t-shirt printing companies the internet has to offer.
The Best Organic & Sustainable Custom T-Shirt Printing Companies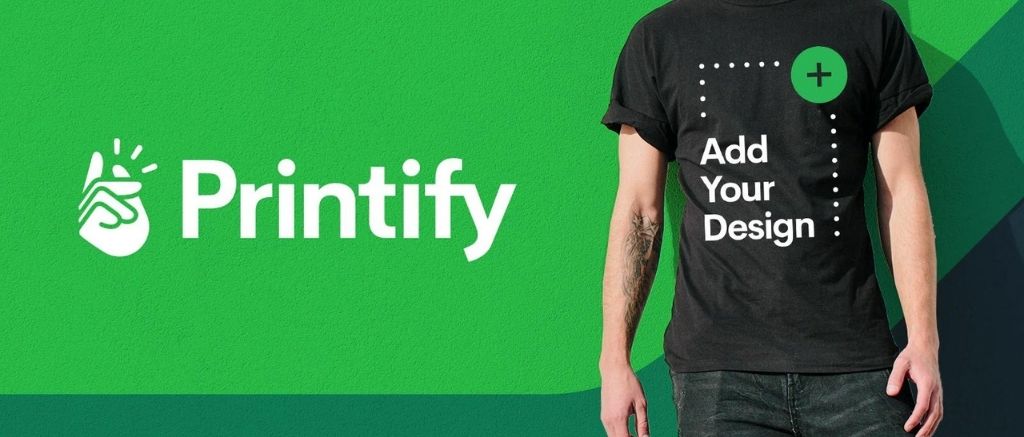 Price Range:
$14 – $20
Features:
100% Organic Combed Ringspun Cotton, Light Fabric, Sewn-in Label
These t-shirts are a classic for a reason: they are well made, soft, fit comfortably, and are inexpensive. Focused on simplicity and highlighting the essence of the garment, Printifly aims to offer products that respect people, the environment, and their customers by producing more authentic and responsible clothes that you are proud to wear, give out, or sell. All their custom tees are made in a humane, ethical, and ecological way.
Promo Code:
INDIE30
This promo gives access to "30 days of free premium account". This premium subscription gives up to 20% off for all products.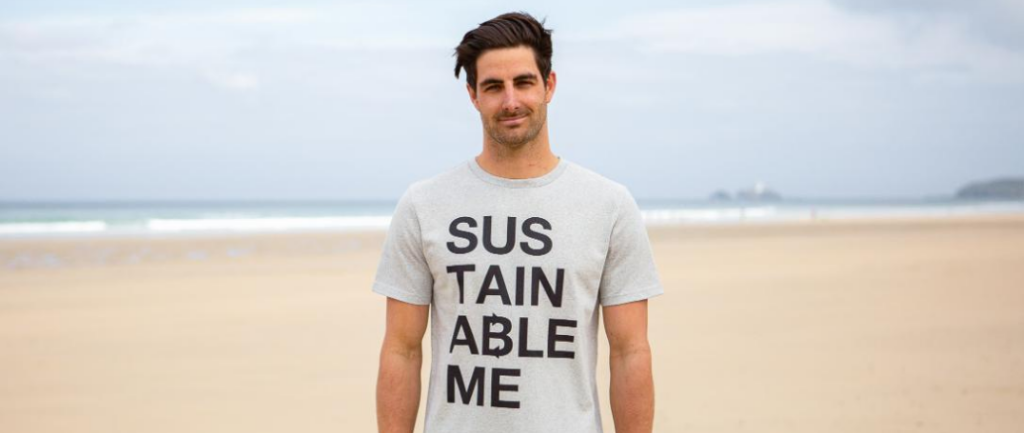 Price Range:
$16 – $22
Features:
Eco-Friendly, Personalizable, Rainwater Usage, Co-Planting, Certified Organic Cotton
Throughout Teemill's supply chain, renewable energy is used the whole way – including a solar farm and two wind farms that are owned and operated by this company in the UK and India. Teemill believes renewable energy is affordable, reliable – and it is clear that it is something they are committed to investing in.
Within their factory, machine-to-machine communications technology allows Teemill to dynamically turn equipment on and off only when it is needed, balancing our manufacturing demand with on site generation. There may not be a more energy efficient company in all the land.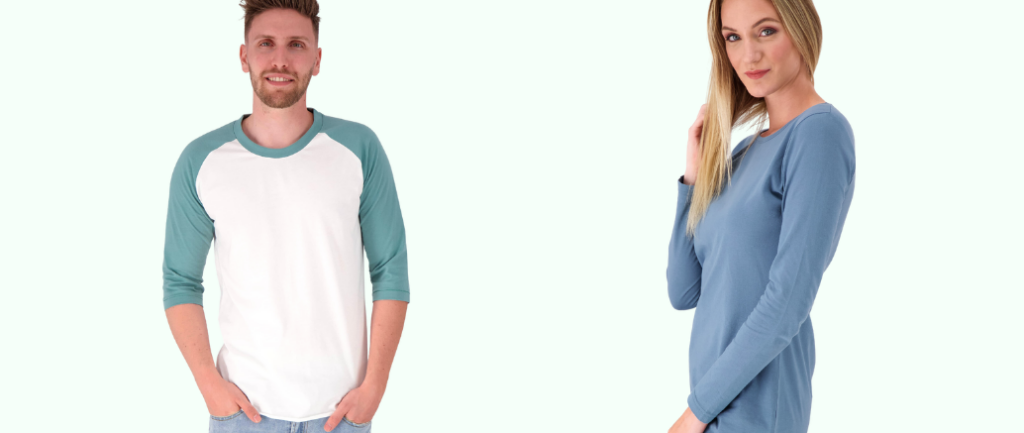 Price Range:
$12 – $20
Features:
Certified Fair Trade Organic Cotton, Full Transparency Supply Chain
The Good Tee was founded in 2020 after the founder came face-to-face with the knowledge of the high suicide rates among farmers while on one of my sourcing trips to India.
The company is actively involved in the entire production process and manages the full supply chain – from seed to shelf – and openly shares information. They subscribe to the philosophy of slower production schedules, ethical working conditions, and fair deals for all.
The Good Tee has shown that they are revolutionizing the way fashion brands produce and distribute their products by offering organic cotton made with sustainable practices and environmentally friendly dyes.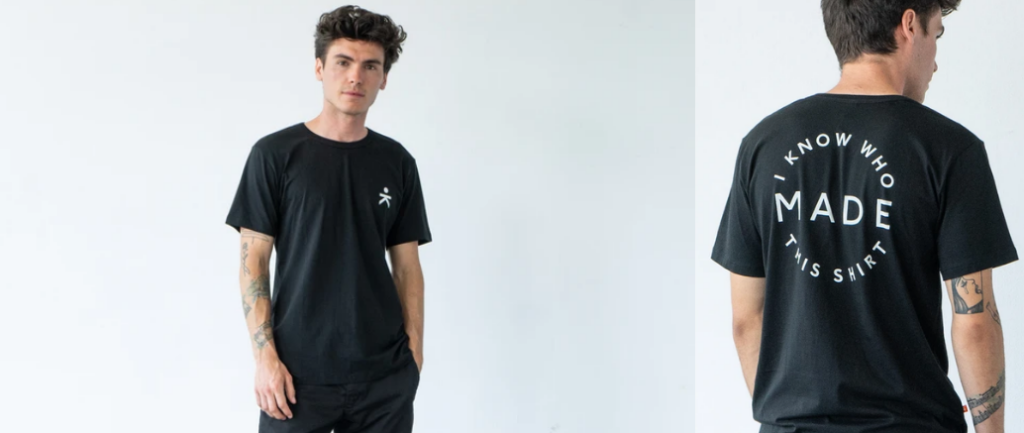 Price Range:
$32 – $38
Features:
Organic Cotton, Water Conservation, Sustainable Fibers
Known Supply is much more than an apparel brand – it is a movement and a platform for social good.  Their custom-made apparel is available to those who value people and want to see their stories brought back to the forefront of the conversation.  The founders of this company became disheartened by what fast fashion is doing to the planet and the people who make the clothes, so they decided to do something about it. The result was this eco-conscious, high-quality brand that makes incredible t-shirts.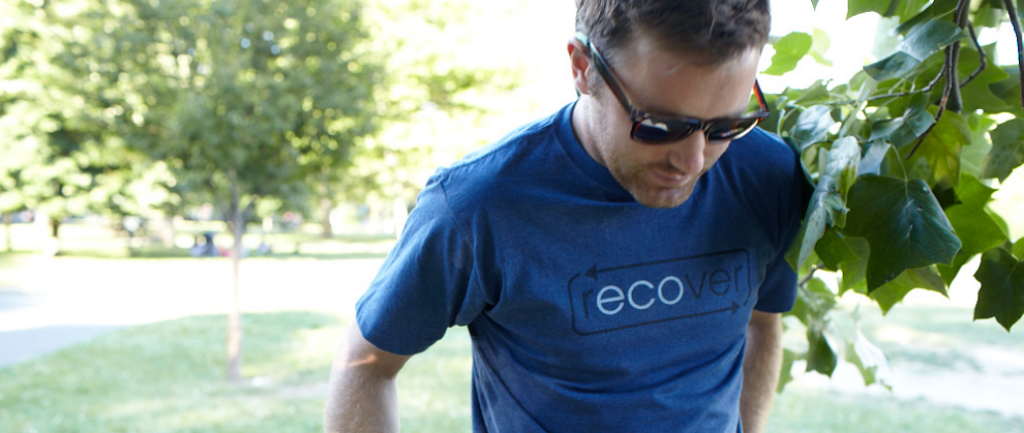 Price Range:
$25 – $50
Features:
Sustainable Materials, Low Waste Production, Bottles Recycled, 100% Certified USA Organic Cotton
Recover Brands – not to be confused with Recovery Brands, who also do great work to provide sustainable apparel – provides environmentally friendly and socially responsible tees of the highest quality and comfort. Recover sources recycled plastic bottles and upcycled cotton to make soft, durable shirts that are made from 100% post-consumer recycled materials.
How is a shirt made from plastic so soft? Polyester is a plastic-based fabric, so Recover simply uses recycled plastic instead of new plastic. Utilizing a proprietary process, they produce reclaimed plastic fibers that look and feel great, and are incredibly durable. And their manufacturing process results in a 35% reduction in greenhouse gas emissions, 66% reduction in energy consumption, and 55% reduction in water consumption, compared to that of a conventionally dyed shirt.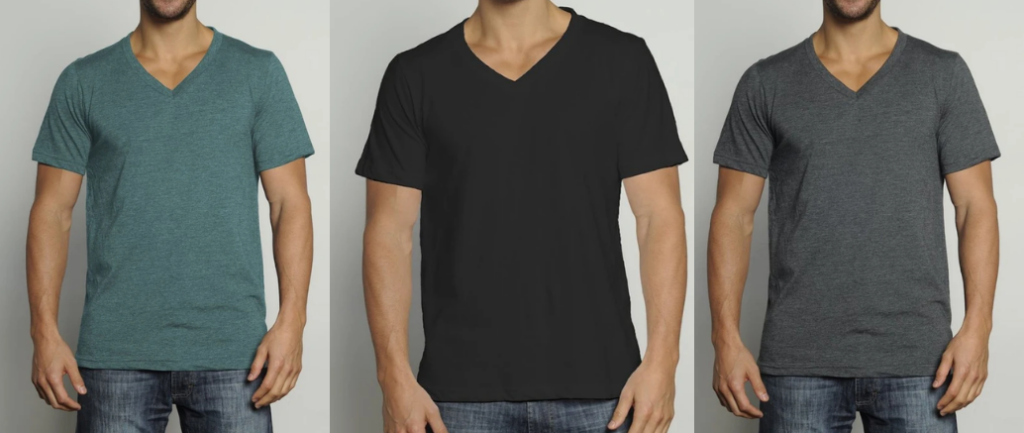 Price Range:
$18.20 – $76
Features:
Made in Canada, Made with 50% rPET and 50% GOTS Certified Organic Cotton
Econic Apparel's products are made in Canada, designed and sourced with a blend of innovation, environmental stewardship, and social responsibility. The brand has a unique ability to conceptualize and produce products that positively reflect the ideals on which they stand.  They claim to be focused on more than just contemporary design: they are focused on designing for the future to ensure we have one.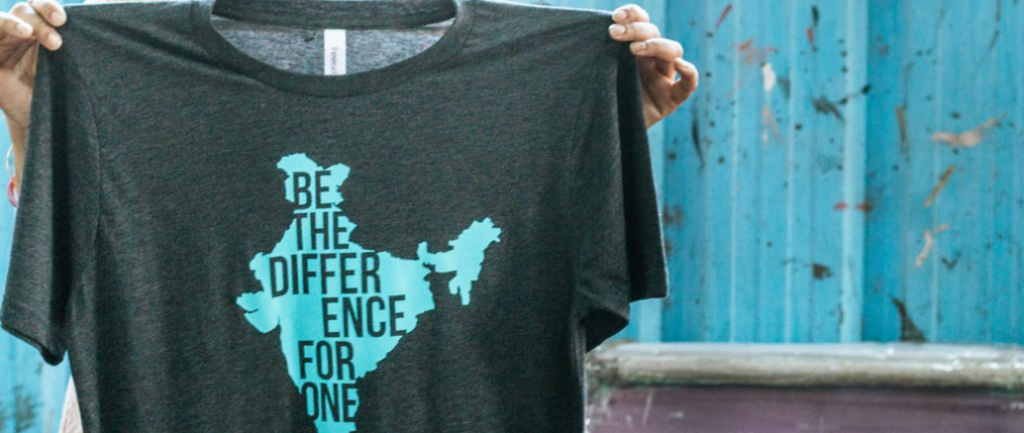 Price Range:
$19 – $33
Features:
Handcrafted, Custom Tees, Organic Cotton
Our tees are handcrafted and hand-screened by survivors of sex trafficking. Ordering your custom t-shirts from this brand not only provides stable, dignified employment to some of the most marginalized people in the world, but also helps provide access to healthcare, literacy education, and other key social services – transforming lives, families, and communities. Never mind that the tees themselves are high-quality, sustainable products.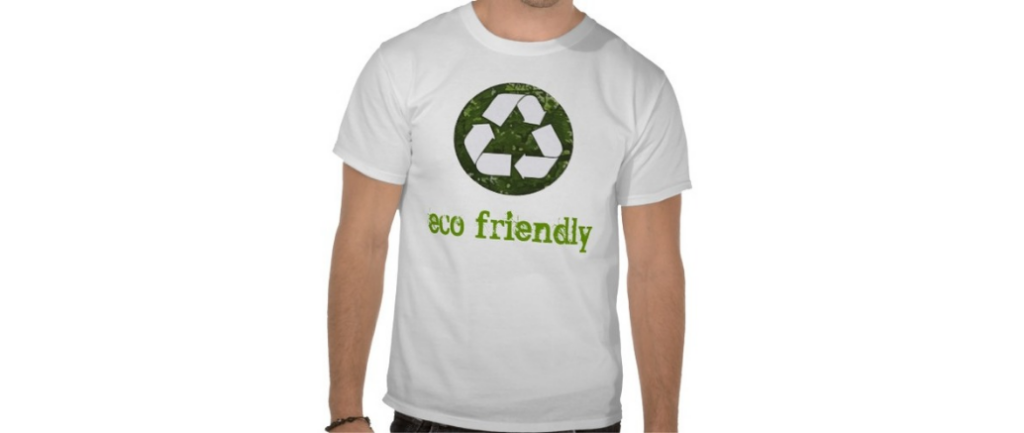 Price Range:
$23 – $47.50
Features:
GOTS Certified, Climate  Neutral, Organic Cotton, Made in a Solar & Wind-Powered Factory
Ethical Tee Company was started to highlight the ease in which you can switch to a sustainable apparel and print option for your business. Climate neutral, 100% GOTS certified organic cotton or uses sustainable fabrics like EcoVero or Tencel, certified by Fairtrade or Fairwear – there are several sustainable options for these custom t-shirts.
Ethical Tee Company provides screen printing and has a fully integrated system for Print On Demand and fulfilment. And all of their inks are phthalate-free and vegan.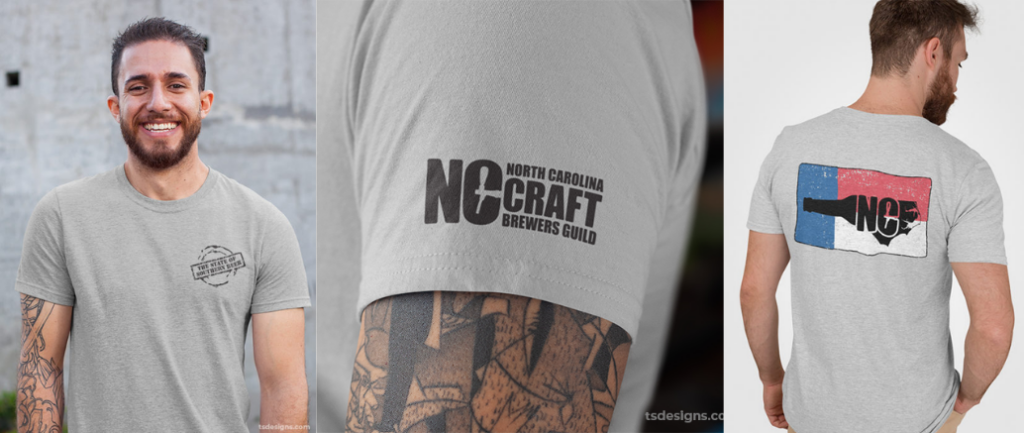 Price Range:
$15
Features:
Recycled Materials, Organic Cotton, Non-Cationic & Non-Silicon Based Materials, Garments Sewn with Cotton Thread
TS Designs began as a small, manual screen printing operation. However, it only took a few years for the company to become fully automated, printing shirts for big brands like Nike, Tommy, Polo, and GAP.
Today, TS Designs still sells largely to local, environmentally and socially-conscious businesses, and organizations that make up "The Green Movement." Not only that, but they also print for any organization looking for a locally-made, better quality product with a better environmental and social impact.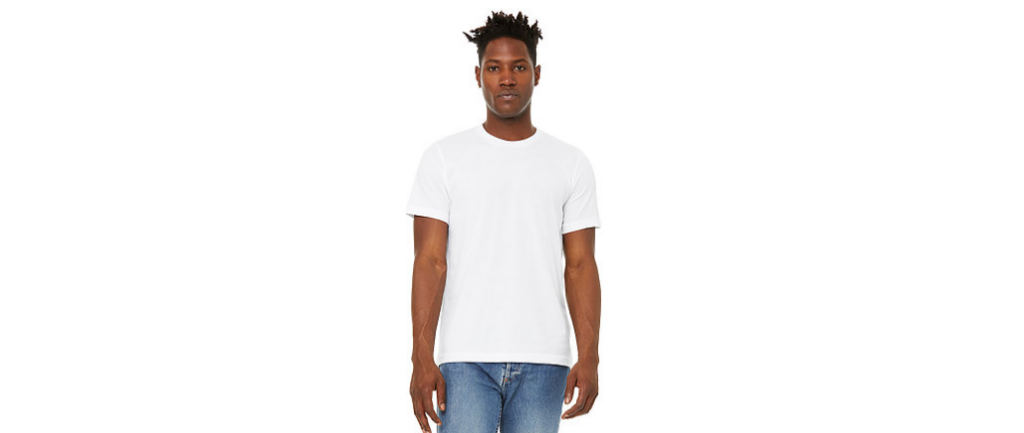 Price Range:
$24 – $48
Features:
Ethically Produced, Fair Trade Cotton, Organic Cotton, Hemp, Recycled Apparel
Print Natural is unique. They specialize in eco-friendly screen printing on fair trade, organic t-shirts and apparel, with a view that they have a responsibility to help save the environment.
The brand offer a variety of ethically produced, fair trade cotton, organic cotton, hemp, and recycled apparel from wholesale partners such as Bella + Canvas, Allmade, SoftShirts, RoyalApparel, and Econscious.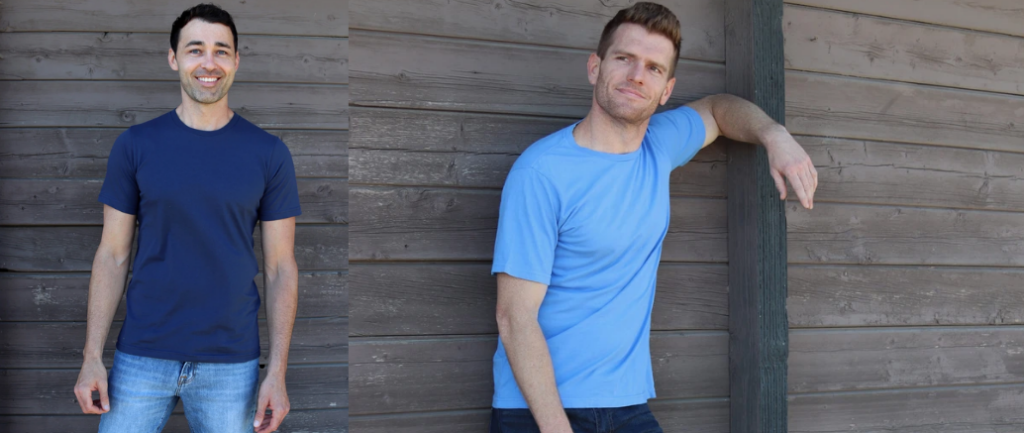 Price Range:
$28
Features:
No Chemical Pesticides, 100% Organic Cotton, Sugarcane, Business Cards Made From T-Shirt Scraps, GOTS Certified
You know that old tee you can't throw away even though it's falling apart because it's too comfortable and fits just right? Farm Fresh has created a Classic Crew to feel that way right off the rack. Every stitch is made from 100% organic cotton in California for a super comfortable, perfect fitting tee.
Farm Fresh is truly committed to sustainability. Their hang tags are made from sugarcane and even their business cards are made from t-shirt scraps. The brand is constantly looking for ways to lessen their carbon footprint – and no plastics, PVC phthalates, PDB's or harsh ink cleaners are used in their warehouse either.
There you have it: 10 sustainable organic t-shirt printing companies that you can trust to give you quality tees that are good for the environment.
Finding sustainable products – whether it's beds, clothing, or anything in-between – shouldn't be hard! We know shopping sustainably can be overwhelming at times. One article at a time, we hope to make it a bit easier! Discover a full list of sustainable menswear brands here.
Want to talk more about eco-friendly fashion or anything else on your mind? Get in touch! We love to talk about all things indie garb-related!
If you liked this article and want to find out more coverage on these brands be sure to follow us on all social networks. Not seeing a brand and think it deserves the spotlight, DM us on Instagram and we'll see if we should update the list.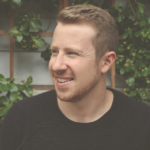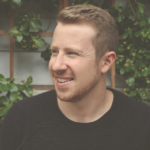 About Author
Brandon
Owner of IndieGetup, the premier sustainable marketplace for men to shop ethically.