Sustainable Alternatives: Calvin Klein Boxers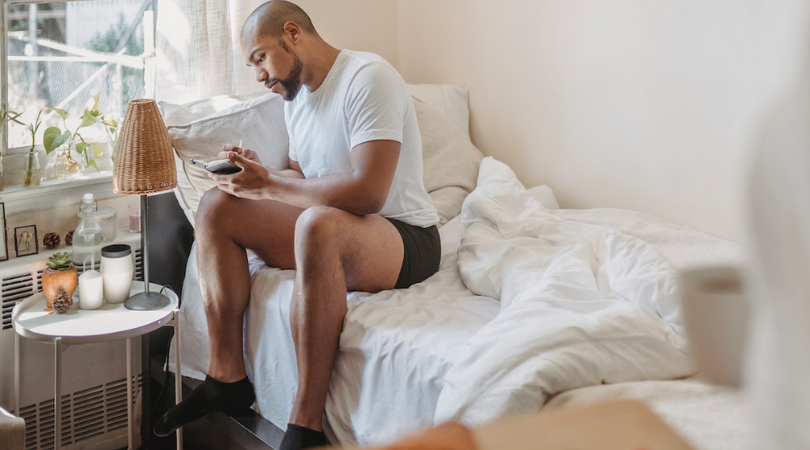 Make Your Boxers Count!
Underwear is arguably the most important basic you have in your closet! You sleep in them, work in them, hang in them, workout in them, you get the point! They are the first thing you put on and the last thing you take off. Can you ever never have enough? With so many options, it's easy to go with the most accessible one, but the thing with easy is it's usually awful for the environment and ends up wasting away in landfills. A little research can do a lot of good, and we're here to make your search for sustainable boxers even easier. Here's to your next underwear purchase being stress-free, sustainable, and comfy AF!
Top 7 Sustainable Alternatives To Calvin Klein Boxers
Price Range:
$39 – $60
Sustainable Materials:
Organic Cotton
We can guarantee you'll wear these sustainable boxers for years! These bad boys are made to last. They are incredibly durable, they are made with long-form organic cotton, ethically made, and PETA vegan approved meaning no animals were harmed in the making. One impressive feature is that Organic Basics shares the impact index on all of their clothing. Just by buying a two-pack of boxers from them, you save 1 pound of Co2, 15 ounces of chemicals, and one ounce of waste compared to conventional cotton used in most other underwear.
Organic Basics only uses GOTS (Global Organic Textile Standard) organic cotton in its products, meaning that it's grown without harmful insecticides and pesticides. It also guarantees that their basics are created in factories that pay living wages, offer perks to employees, and treat them with respect at all times! It sounds like a win for all parties involved!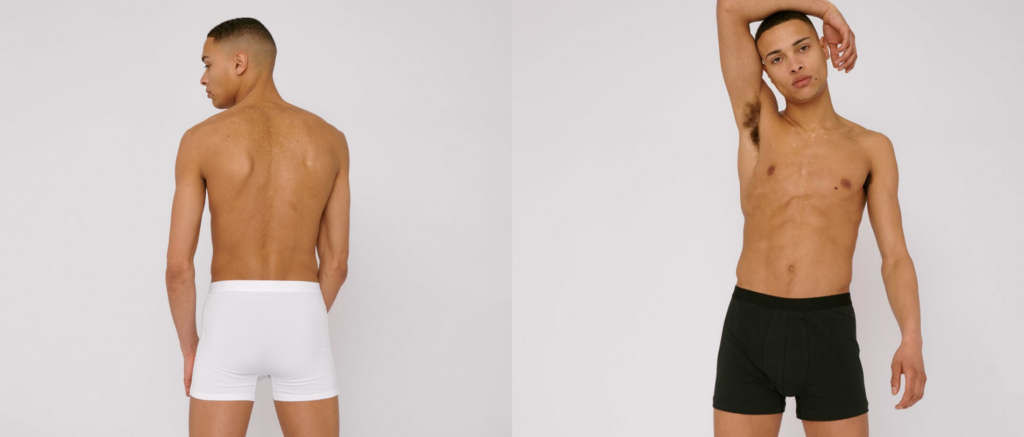 Price Range:
$30 – $40
Sustainable Materials:
Tencel™ Modal (95% Tencel™ Modal / 5% Spandex)
BN3TH is another brand that makes killer sustainable boxers. They use Tencel Modal in their Classic Boxers compared to conventional cotton, have saved 4,959.071 bulbs of energy, 177,762 cars off the road for a day, and have reduced their water intake by 47%.
They have a plethora of underwear options for all your activities and needs. We love their
Entourage
, which is made from 100% post-consumer recycled bottles to create our moisture-wicking polyester (86% Recycled Polyester / 14% Spandex)! The reviews even say they are "the most comfortable underwear they have ever tried."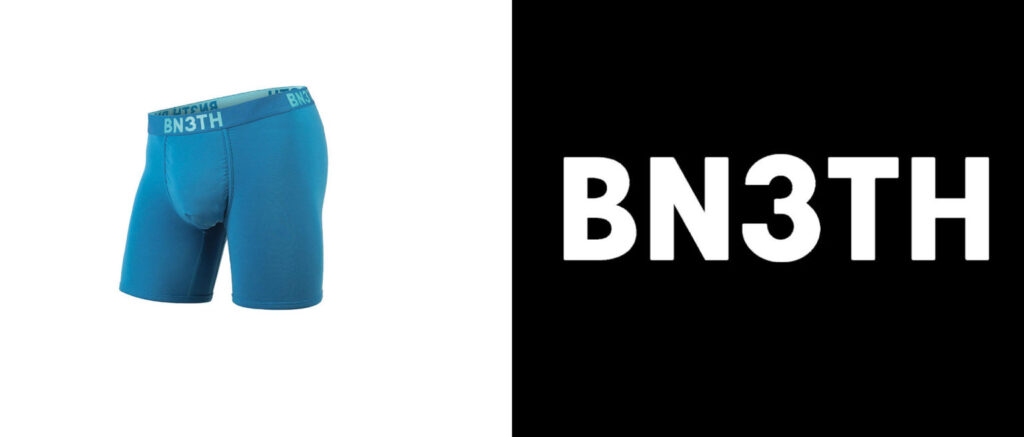 Price Range:
$16
Sustainable Materials:
Fairtrade organic cotton
Etiko is a family-owned and operated business that has always had a passion for human rights. Before Etiko, they wanted to ensure none of their products were made by a poor child in a foreign country. When they couldn't find that in a brand that upheld these values, they created a brand themselves. One impressive fact about Etiko is that they were the first fashion brand in the southern hemisphere to become Fairtrade!
Okay, so let's talk about their underwear. All of their underwear are made of Fairtrade organic cotton and chemical-free! They are also ethically made! They come in 4 colorways and are incredibly affordable!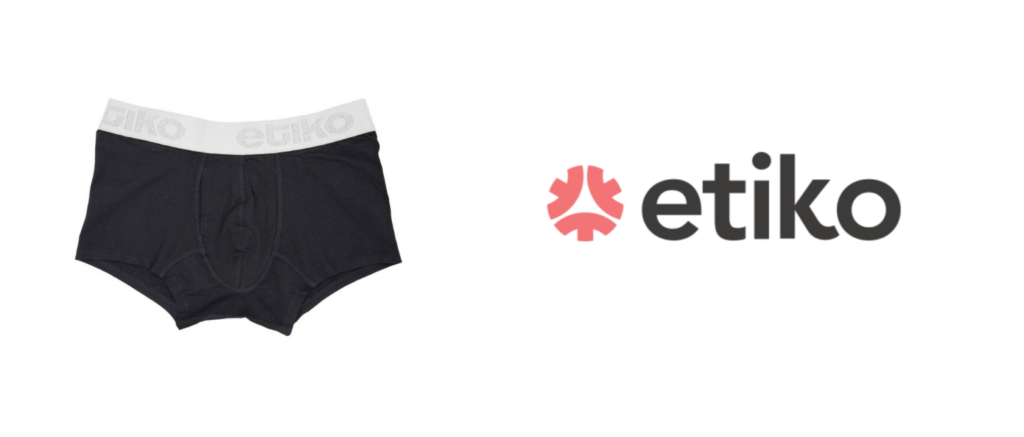 Price Range:
$20-$40
Sustainable Materials:
95% GOTS organic cotton and 5% elastane
If you're a boxer kind of guy and loves to keep it stylish underneath, you're going to love A-dam! These boxers are made of 95% GOTS certified cotton. This means that less water is used from plant to product, less energy is used, and people are treated ethically. They pay attention to the details, too. Making sure there is no itchy tag or care label. The waistband is flexible, yet sturdy, and made with high-quality materials. But seriously, guys, the patterns are our favorite part! Go check them out and see for yourself!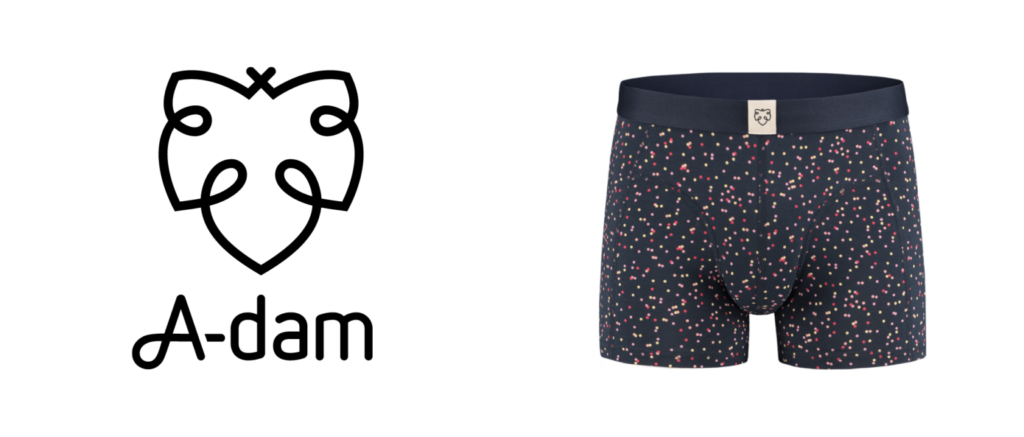 Price Range:
$9-$12
Sustainable Materials:
95% Organic Cotton, 5% Elastane
Pact Organics is another brand that's killing the sustainability and ethically made game. They don't half-ass things, including how they make clothing and treat the people behind them. All of their products are organic, Fairtrade, and ethically made. They focus on basics, so if you need more than boxers, this is your go-to sustainable brand!
We love their trunk underwear. The fabric, fit, and cut is on point! Oh, and by buying these rather than conventional cotton made boxers, you're saving 11.8 gallons of water. They are low-rise, snug, preshrunk, breathable, and super stretchy. But seriously, if you don't' believe us, the reviews are top-notch too! Check them out!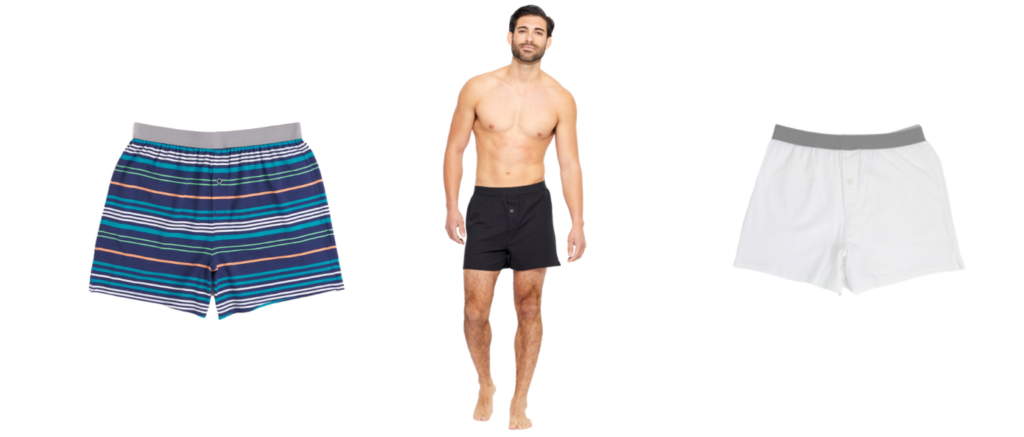 Price Range:
$30-$50
Sustainable Materials:
Global Organic Textile Standard (GOTS) certified organic cotton, recycled packaging.
We love this company because they live and breathe sustainability! Not only do they use GOTS certified cotton, but they also use recycled packaging. It's a small detail that makes a significant impact! Its entire product range is also vegan.
Vatter makes boxer briefs and boxer shorts! We love their Loose Larry boxer shorts. They're breathable, lightweight, and will last you a lifetime. If you're more of a boxer-brief kind of guy, they have great products as well. They have a snug fit, but still extremely breezy and extra soft. You might even forget you have them on!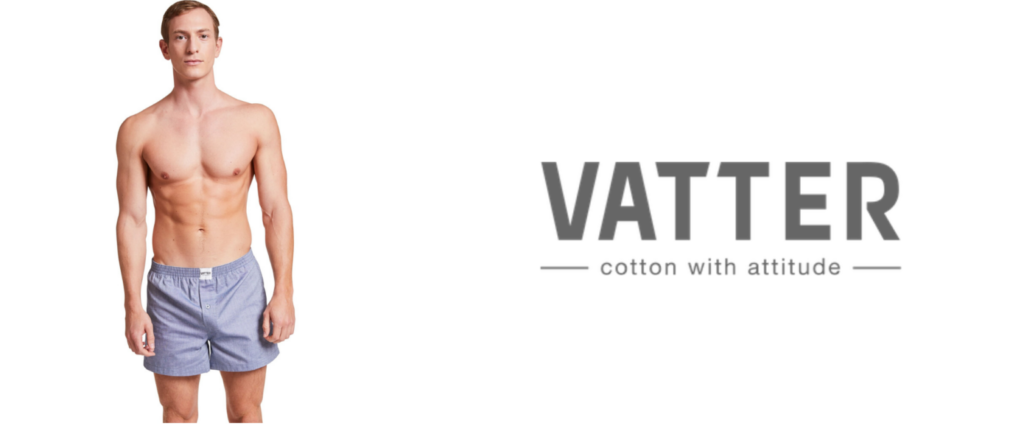 Price Range:
$16-$27
Sustainable Materials:
Bamboo
Boody underwear is made from bamboo! This creates a silky smooth feel and a base layer that keeps you cool and comfortable. We love it when brands use bamboo because its great for sensitive skin. They are so transparent with all of their products that they can tell you exactly where the bamboo is made and how it gets from plant to product. This is another company that tells you exactly how you're positively impacting the planet by choosing them over another underwear brand. When you buy one pair of boxers, you save .9 miles of driving emissions, 226.7 hours of LED light energy, 32.4 gallons of water, and 5.6 sq.ft of land farmed with pesticides. I don't know about you, but we're sold on Boody and their underwear!
We know it's easy to fall back on the brands we know. There are so many great sustainable alternatives to Calvin Klein Boxers that are high quality, affordable, and leave no carbon footprint. These amazing brands are changing the boxer game and doing so much good for the earth. Investing your dollar to support these sustainable boxer brands is such an easy way to vote for a greener planet!
Want to shop some of the most revolutionary companies? IndieGetup makes it easier for you to have access to clothing with a conscience. Click here to visit more brands we love that are creating a greener future.
If you liked this article and want to find out more coverage on these brands be sure to follow us on all social networks. Not seeing a brand and think it deserves the spotlight, DM us on Instagram and we'll see if we should update the list.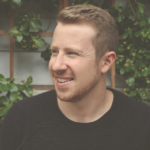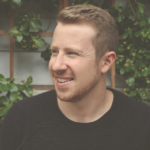 About Author
Brandon
Owner of IndieGetup, the premier sustainable marketplace for men to shop ethically.