Sustainable Alternatives: Converse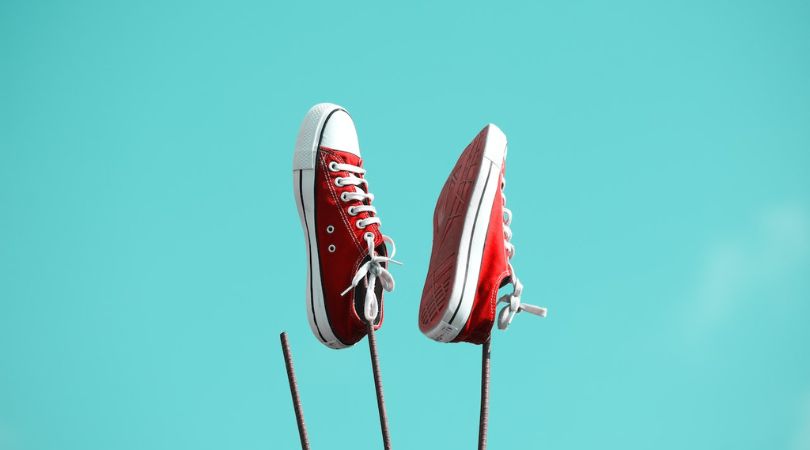 Soles with a Soul!
Over the years, Converse has been a staple in all of our closets. Dress 'em up, dress 'em down, wear them to the gym, they really have been loyal. While they have done the bare minimum to go green by using organic and recycled cotton and minimizing their off-cuts in the manufacturing process, they still have work to do when it comes to the chemicals they use.
Their labor conditions are also less than great. Although they pay minimum wage, it's not enough to make a living for the workers in underdeveloped countries. They also have little to no worker empowerment initiatives. They also don't specify where they get their leather from, which usually means the source isn't animal-friendly.
Enough about the negative, the point is there are comparable options that put good into the world and create a positive impact for all parties involved. Read on to learn all about sustainable Converse alternatives.
Top 9 Sustainable Alternatives To Converse
Price Range:
$79-$139
Sustainable Materials:
Fair Trade Organic Cotton, FSC Certified and Recycled Rubber
Cariuma thinks it's cool to care.
They believe in making things in a way that's better for people and the planet. That's why they design sneakers to be good looking, ultra-comfy, and consciously made – and why Cariuma started their own Reforestation Program in brand's founders' homeland, Brazil, where the rainforests are home to an increasing number of endangered plants and animals.
For every pair of sustainable sneakers purchased, Cariuma plants a pair of trees in the Brazilian rainforest to directly aid in the restoration and preservation of these natural habitats
Price Range:
$128
Sustainable Materials:
75% Recycled Materials
Psudo is committed to local manufacturing using ethical labor. Their sneakers are 100% locally sourced and produced at a solar-powered facility in Milwaukee, Wisconsin. Psudo sneakers are also made with a singular, eco-friendly fabric made of 75% recycled material – they eliminated the laces and all the typical waste that comes with multi-component footwear. Psudo has also packed in comfort technology with antimicrobial, anatomically correct foot support for all-day wear. Their breathable and sweat-wicking slip-on sneakers will make your sock drawer obsolete!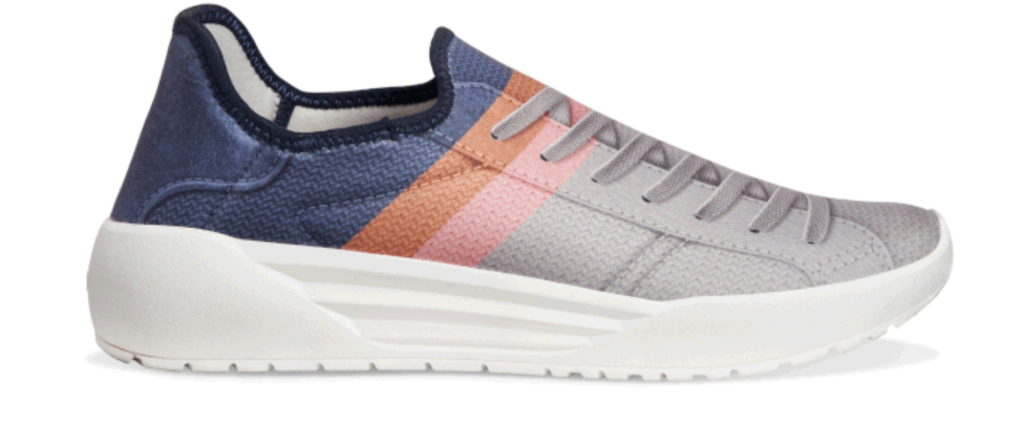 Price Range:
$129
Sustainable Materials:
Hemp, Repurposed Algae
Super lightweight and durable, 8000Kicks' Bloom foam outsoles are made of algae collected from harmful algal blooms – and these bloom soles can flex and bounce back to their original shape even after years of action.
In order to make this planet a better place, 8000Kicks is empowering customers to opt-in for a more sustainable lifestyle by providing a superior eco-friendly footwear solution. This means looking to minimize carbon emissions and caring to protect the most needed members of our community by providing them with comfortable and durable hemp products.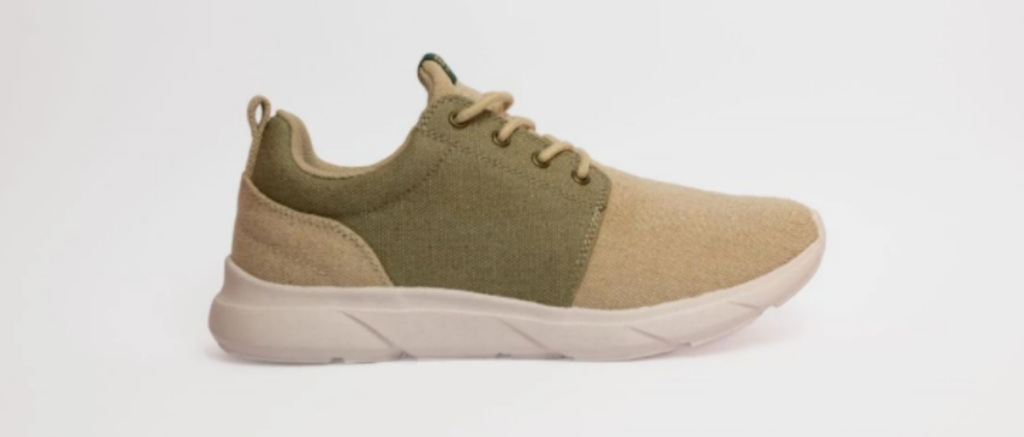 Price Range:
$95 – $108
Sustainable Materials:
100% Post-Consumer Recycled Plastic
Thoughtfully selected fully recycled materials designed for comfort, longevity, and sustainability, Nothing New proves that old is the new new. 5.6 plastic bottles repurposed and 160 gallons of water are saved with every pair of sneakers they produce. And although their shoes are built for sustainability and longevity, nothing can last forever – so send your used Nothing New shoes back and they'll pay for shipping, give you $20 off your next purchase, and make sure nothing goes to waste!
Price Range:
$74-$130
Sustainable Materials:
Fair Trade Organic Cotton, FSC Certified and Recycled Rubber
The word Etiko is derived from the Greek word "Ethical" and that's exactly what this brand stands for. Ethical human labor rights. Etiko was the very FIRST fashion brand in the southern hemisphere to become fair trade certified. Etiko is based out of Australia and is a family owned footwear, clothing, and sports ball company. At the time of creation, they were looking for brands and apparel that was not made by a poor worker or made in an underdeveloped country. When they couldn't find one, they created the brand themselves. They support ethically sourced labor, cotton growers, rubber tappers, workers in apparel and sports balls, and more. They also pay their employees premiums to ensure they can live properly outside of their jobs.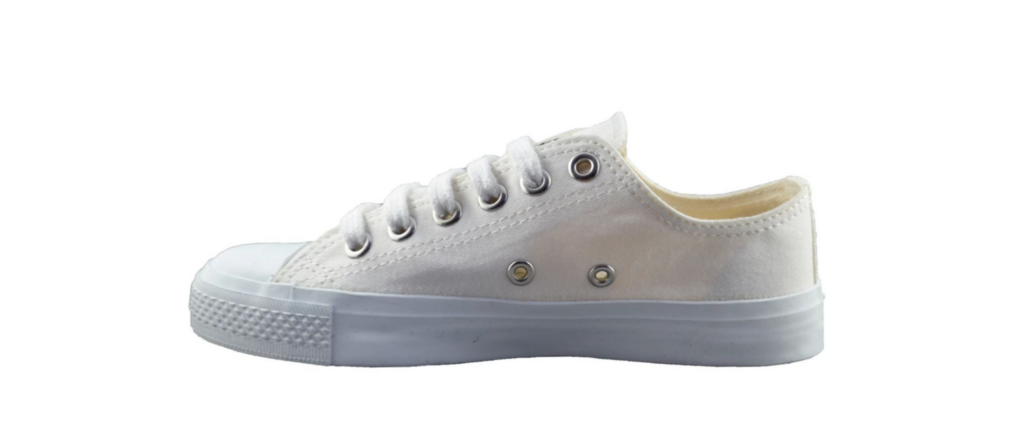 Price Range:
$100 – $194
Sustainable Materials:
Eco Sock, Recycled Rubber Outsole, Organic Cotton Upper
This London based brand mission is "To create a platform we can use to promote a healthy planet. Giving back, one step at a time". In the making of their sneakers, they use recycled rubber soles, organic cotton and weave uppers, and a recycled eco-lite footbed. They are adamant about keeping their process simple, promoting fair trade by monitoring their supply chain, and using materials that are environmentally and socially progressive. They also donate their deadstock and faulty shoes to the homeless and to refugees in need.
Price Range:
$65-$88
Sustainable Materials:
Natural Rubber and 100% Cotton and Linen
A Slovakian company committed to ecological footwear. Novesta was started in 1939, by Jan Antonin Bata. He wanted to keep environmental standards top of mind when manufacturing their shoes. Their materials consist of natural rubber and 100% linen and cotton. Only the sole is machine pressed, but a craftsman finishes with manual work which creates the tire marks look- Novesta's unique trademark. They are one of the last companies in Europe to be purely handmade and European produced. Their classic chunky sneaker look is timeless, and can be recognized all around the world.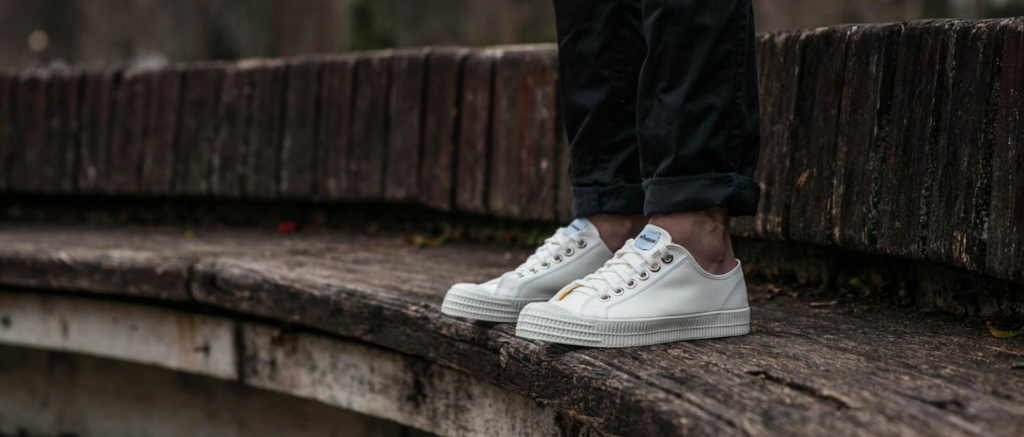 Price Range:
$90-180
Sustainable Materials:
Organic Fair Trade Cotton, Wild Rubber
Veja shoes is committed to doing things differently. Passionate about creating timeless shoes, they have less styles, but take more time creating their styles and do so with the intention that the look and feel will be enduring. Their organic cotton is purchased by Veja Shoes purchasing team directly, and they ensure that fair trade principles are respected before the cotton is woven into laces and uppers. Since 2004, Veja shoes has purchased more than 265 tons of fair trade cotton from Brazil, Taua, and the state of Ceara paying more than 63% market price. Veja Shoeshas also purchased 195 tons of wild rubber for their soles, preserving 120,000 hectares of the Amazon forest.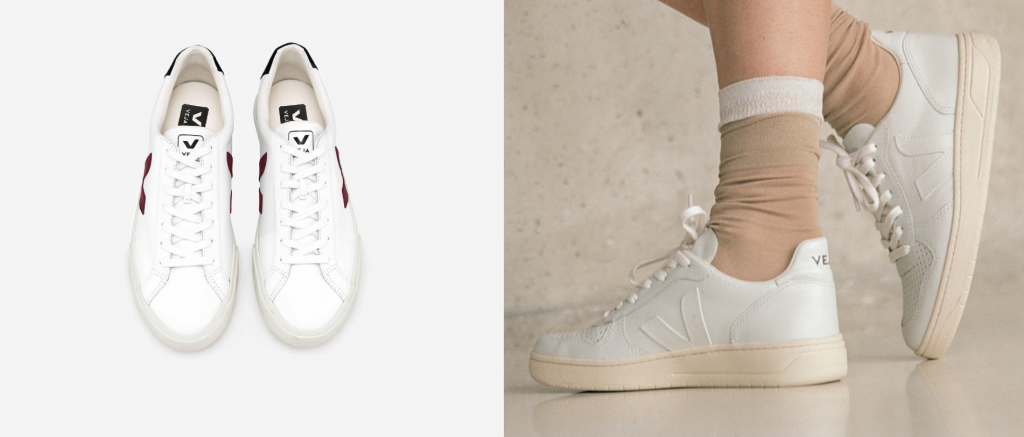 Price Range:
$65-$120
Sustainable Materials:
Linen, Pinatex, Organic Cotton, Wool, Cork, Chrome Free Leather, Coir, and Natural Latex
In Japanese, 'Po-Zu' means 'to pause'. Their intention is to provide your feet some rest from the frantic pace of the busy life we live, and ultimately halt the destruction the footwear companies are causing our planet and people. This footwear company based out of Portugal is known for their exceptional and sustainable materials. All of these materials come from naturally renewable sources and are responsibly harvested. No pesticides, bleaches, or toxic dyes are used. They use linen, Pinatex, organic cotton, wool, cork, chrome free leather, coir, and natural latex. Their factories are handpicked, have strict non-toxic policies, and recycle almost all of their waste, including fabric cut's and H2O. They even have pictures of all their shoemakers on their website and vow to treat them with respect and pay them fairly.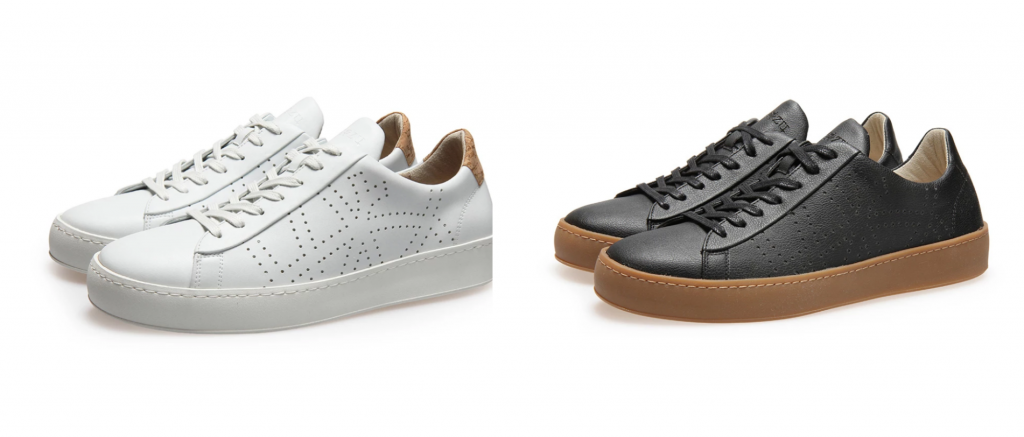 As sneaker season approaches, we hope it's easier to fill your closet with sustainable alternatives to your usual kicks. The global impact you choose, by buying a sustainable alternative vs. converse is a domino effect. You are not only voting with your dollar, you are supporting fair trade, using recycled materials, supporting sustainable materials, supporting the businesses working for a greener world, supporting the workers working for these businesses. See first-hand how one pair of shoes really does bring happiness to all parties involved.
Want to shop some of the most revolutionary companies? IndieGetup makes it easier for you to have access to clothing with a conscience. Click here to visit more brands we love that are creating a greener future.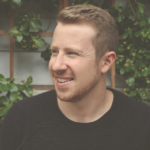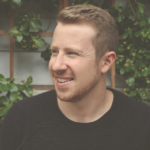 About Author
Brandon
Owner of IndieGetup, the premier sustainable marketplace for men to shop ethically.