Sustainable Alternatives: Levi's Jeans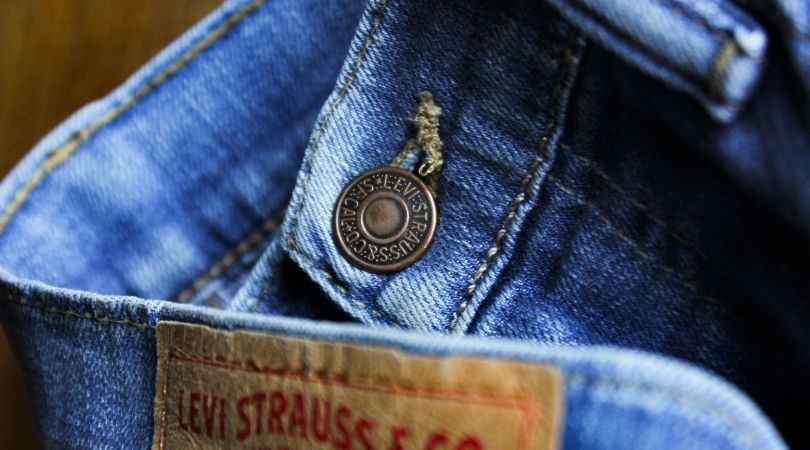 There is no closet complete without a few good pairs of jeans. In fact, you could argue that they are the foundation of a complete closet. They are also the thread that ties us all together. Young, old, rich, poor, we all have them, and we all need them. So why do we care what kind of jeans you have in your closet? When you consider the water usage, pesticides, and energy it takes to make a pair of jeans, they pretty much rank #1 for least eco-friendly. I know, YIKES!
There is no sense in looking back; we're committed to looking forward. We're here to be a part of the solution rather than the problem Read on to discover six sustainable alternatives to Levi's Jeans that are changing the jeans game forever! 
Top 5 Sustainable Alternatives To Levi Denim
Price Range:
$120 – $170
Sustainable Materials:
Organic Cotton
Outerknowns's S.E.A jeans are made at the world's cleanest denim facility in Milan, Italy. Outerknown has max transparency and allows you to see where they were cut, sewn, and even washed. They use less water and way fewer chemicals to make these good lookin' jeans! The best part is Outerknown doesn't make things for temporary use and adding more waste to the world. They guarantee these jeans for LIFE!
We love this brand for jeans because of the endless options, wash, and fit they provide. No matter what wash and jeans you need for your wardrobe, they have a stylish and sustainable option. We love that all of their garments are sewn at Fair Trade Certified facilities, meaning the makers have been paid premium for their work and collectively get to decide how they want to use the funds to make better their lives!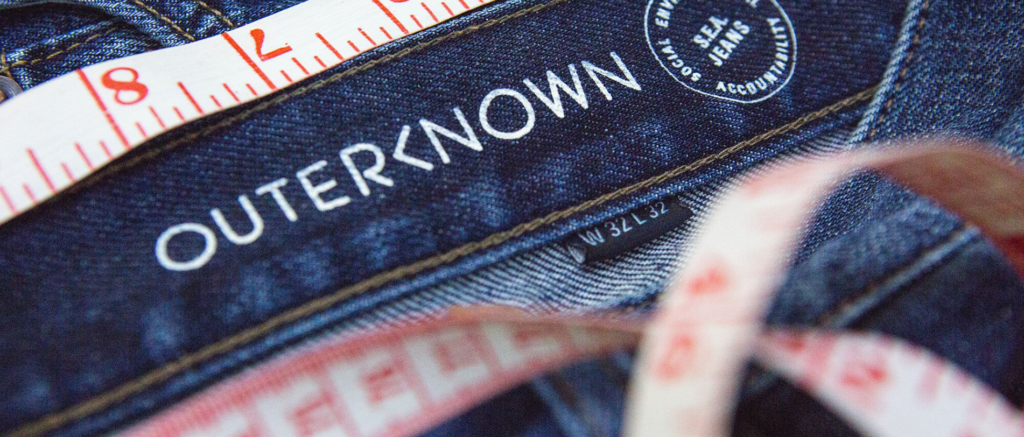 Price Range:
$70-90
Sustainable Materials:
Cotton, Lycra, and Tencel come from the U.S., and they source the highest quality European dyes
This denim company is family-owned and has been making denim for three decades! They own an eco-friendly mill that is one of the world's largest textile manufacturers. That's excellent news for you, the planet and your wallet! While traditional pairs of jeans take 1500 gallons of water to make, Warp's requires less than 10, AND they recycle 98% of the water they use.
Now let's talk about their jeans. They are something to write home about. Well, first off, their options are endless. They make skinny, straight, slim chino, and straight chino cuts. We love their ORD Straight Atlantic pair of jeans. They are a perfect summertime jean that has a hint of stretch. The reviews even mention that they are "the best jeans they've ever bought!"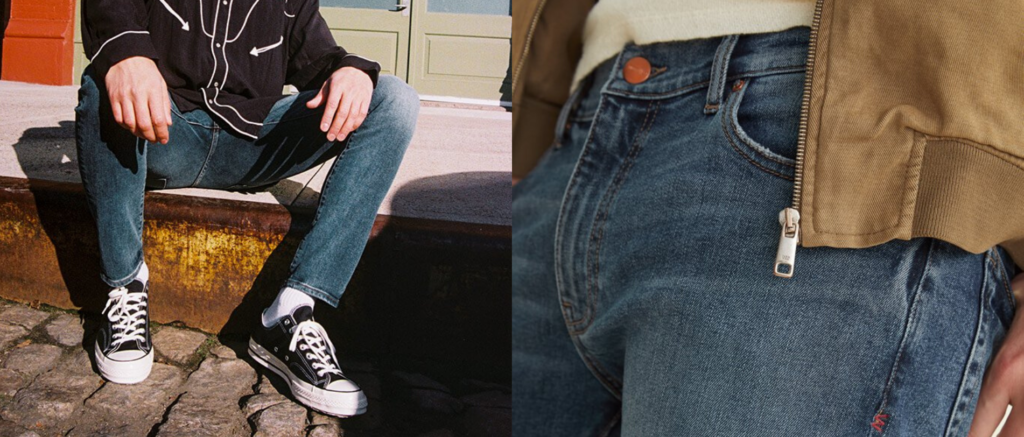 Price Range:
$70-$100
Sustainable Materials:
98.5% Cotton, 1.5% Spandex
Made with a Hydro-Less Process – Up to 79% less energy, up to 50% fewer chemicals, and 95% less water than standard methods.
Hey, if you like to look stylish, listen up! Frank and Oak Johnny jeans have a skinny athletic fit that look great with sneakers. They are made with stretch denim and created to have extra room in the seat and thighs. Details aside, they are the perfect cut to make you look like you know a thing or two about style.
They aren't too shabby on the sustainability front either! They are made with Hydro-less processing in a responsible denim lab, which means that they have eco-dye (ecofriendly dyes without chemicals) and are part of circular denim. They give denim a second life by upcycling instead of recreating more than they need to!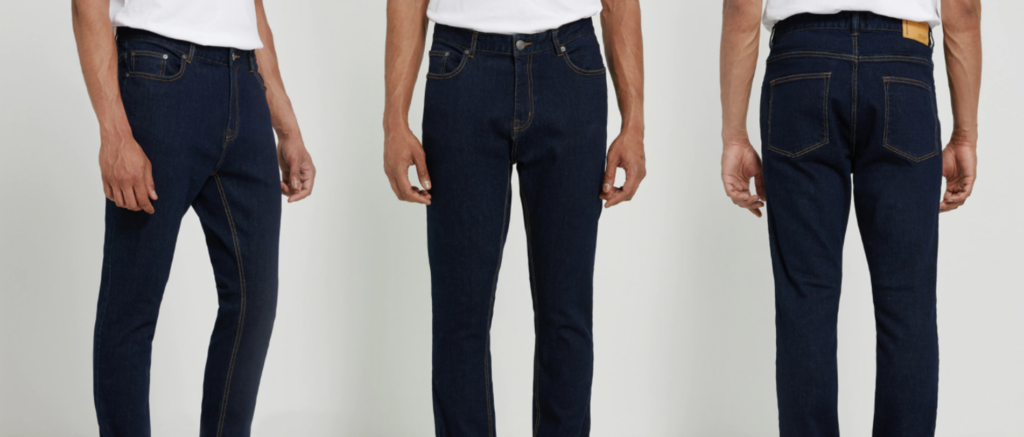 Price Range:
$100-$200
Sustainable Materials:
98% COTTON, 2% LYCRA®
Mindfully made denim is here, and it's here to stay. DL 1961 is a business that is built on sustainability. Not to brag, but in 2019, they saved 892,518,940 gallons of water. Yep, this family-owned business prides itself on having and an extremely optimized facility that can save water, energy, and dye use. They practice responsibility for the planet, people, and the clothes they create.
No matter what kind of jeans you prefer, you will find it at DL 1961. They have a plethora of cuts and washes to choose from. We wanted to highlight their Hunter skinny jeans. These jeans are available in 10 different washes and are built with a skinny leg from thigh to ankle. PSA, don't wear these if you don't like attention, because you'll be getting a lot!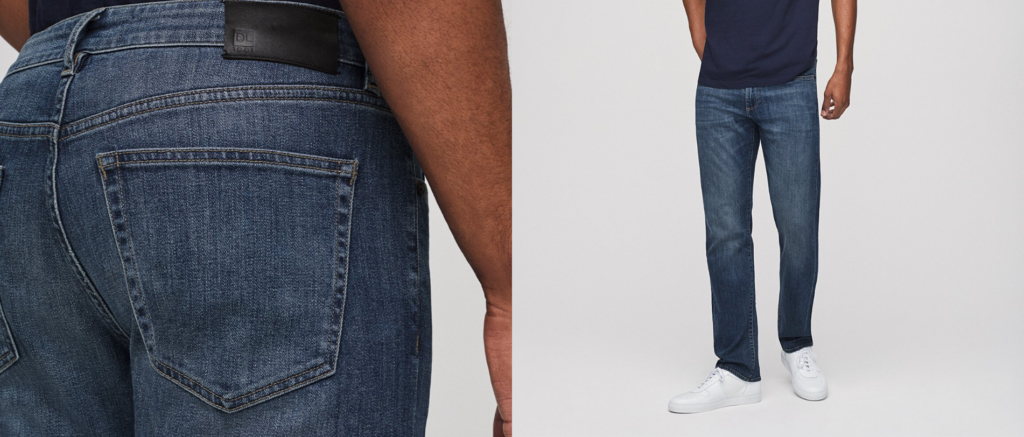 Price Range:
$150-$190
Sustainable Materials:
60% Organic Cotton, 20% Cotton, 18.6% Recycled Cotton, 1.4% Polyester
Taylor Stitch likes to say they make products you wear in, not out. They share our belief that clothing should be made to last. They promise to build the best possible clothing while limiting their environmental impact. They uphold this promise from fiber to fabric, to factory, and to end functionality.
We love their Democratic Jean. They are made of a unique blend of cotton, organic cotton, and recycled denim gives these jeans a distinctive look and feel. This blend makes it lightweight and breezy for warm days but still sturdier than your average jean. It's made of Japanese selvage denim made with recycled denim.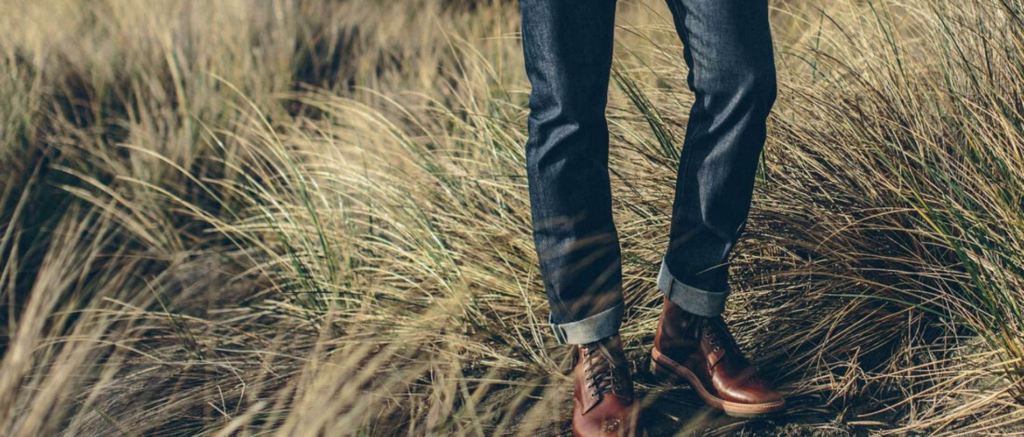 There you have it! So many sustainable alternatives to Levi's Jeans! There really are so many great sustainable alternative brands that are high quality, affordable, and leave no carbon footprint. These amazing brands are changing the denim game and doing so much good for the earth. Investing your dollar to support these sustainable denim brands is such an easy way to vote for a greener planet!
Want to shop some of the most revolutionary companies? IndieGetup makes it easier for you to have access to clothing with a conscience. Click here to visit more brands we love that are creating a greener future.
If you liked this article and want to find out more coverage on these brands be sure to follow us on all social networks. Not seeing a brand and think it deserves the spotlight, DM us on Instagram and we'll see if we should update the list.
Promoted By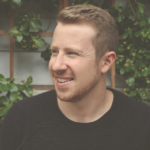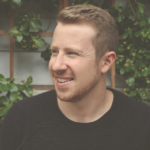 About Author
Brandon
Owner of IndieGetup, the premier sustainable marketplace for men to shop ethically.