Sustainable Alternatives: New Balance
Everyone needs shoes. Literally, they are probably the only piece of clothing that is universally similar across the world. And for good reason – if your feet are hurting, you won't feel good.
In recent years, since about the time "kicks" has referring to shoes, comfort sometimes took a backseat to style. New Balance came along and made it all better. Low prices, fresh styles, comfortable insoles. But now, there is another aspect that is at the forefront: the environment.
It's more important than ever to have a set of sneakers that not only look good and feel good, they need to be good for the environment as well.  Read on to discover eight sustainable alternatives to New Balance shoes that will revamp your shoe closet for years to come!
Top 7 Sustainable Alternatives To New Balance Shoes
Price Range:
$79 – $129
Sustainable Materials:
Bamboo, Rubber, Organic Cotton, Sugarcane, Cork, Mamona Oil, Recycled PET, Recycled & Recyclable Packaging Paper
Cariuma embraces personal style over status-quo trends – and they empower conscious consumers to buy quality over quantity (which is really the only true answer to sustainability).
Their materials are sourced responsibly and all Cariuma shoes are produced in ethical factories with a strict code of conduct for day-to-day operations. Best of all, this brand believes in giving back to the community and fellow eco-friendly organizations.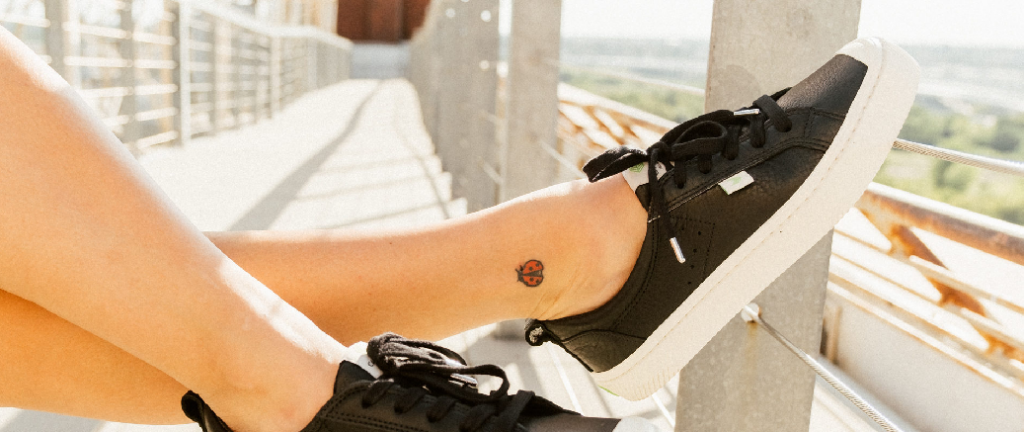 Price Range:
$99 – $155
Sustainable Materials:
Recycled Polyester, Recycled Plastic Bottles, Sugar Cane, Wild Rubber from the Amazonian Forest
Fresh styles and helping tackle the plastic problem facing the planet? With Vejas, approximately 3 plastic bottles are used to create every pair of their fashionable sneakers! This upcycling process is not only eco-friendly, but it creates a smart fabric that is also breathable and water-repellent. Wow!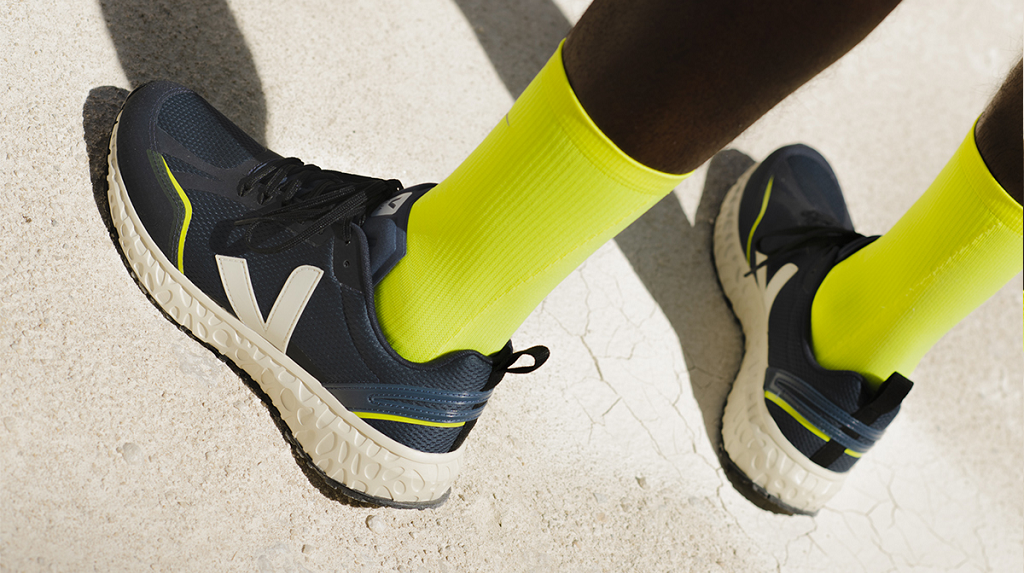 Price Range:
$79.95 –  $109.95
Sustainable Materials:
Algae, Recycled Plastic Bottles, Organic Cotton and Cork.
Saola is made up of a group of outdoor loving, adventurous people that are dedicated to making a difference. They challenge the norms and continually look for better solutions. And they may have come up with the perfect solution for environmentally sustainable shoes.
Eco-construction is the central pillar of Saola's shoe development. Whether made from algae, recycled plastic, organic cork, or one of their other innovative materials, you can be sure that this brand is giving their all in trying to make the best product possible – for you and the environment.
Price Range:
$95 – $140
Sustainable Materials:
Corn Waste, Bamboo, Natural And Recycled Rubber, Cork, and Recycled Cardboard Boxes
These shoes are meant to do two things: make you look good and help improve the current ecological crisis. They do this by using vegan materials, reducing greenhouse gas emissions, and lowering the associated water footprint.
The end result is a shoe that you can feel good about wearing – no matter how many pairs you buy.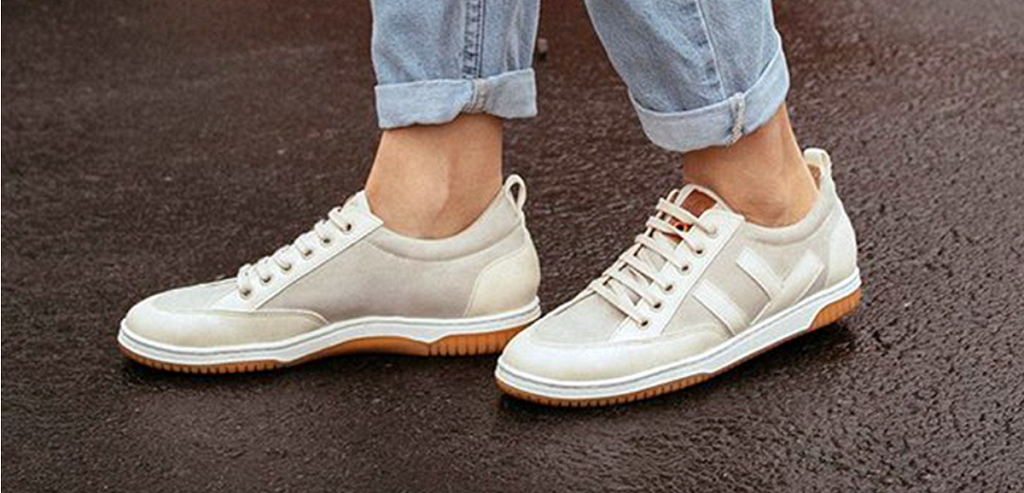 Price Range:
$100 – $240
Sustainable Materials:
Leather, Recycled PET bottles, Recycled RPET Textile Lining
Vivo is simply a good brand. They repurpose plastic waste by giving it a second life in their shoes, and they are produced using animal-free materials.
Their signature high abrasion, firm-ground outsole has low-profile, multi-directional lugs for extra traction and durability in any terrain. Go ahead and hike those wet terrains or clamber over dry, rocky surfaces. Vivo has got you covered.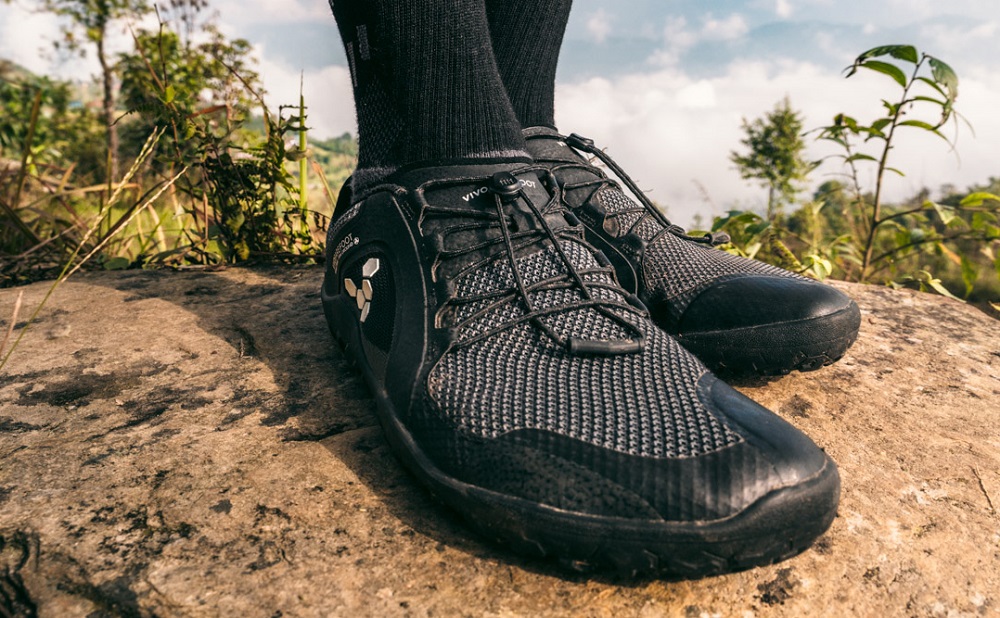 Price Range:
$65 – $120
Sustainable Materials:
Recycled PET Yarn, Recycled 3D Knit, Recycled Elastalite
It seems the heavier the world gets, the more it needs lightness. And Native Shoes is on a mission to create a lighter, healthier, happier world for everyone. Each time you wear a pair of Native Shoes, you are making an impact.
'Live Lightly' is this brand's motto, both with footwear and philosophy. It's a sentiment that has been passed along from soul to sole since the company's inception in 2009. Through their simple formula of innovation, sustainability, originality, and – the key ingredient – lightness, Native Shoes strives to beautify our environment and lighten our carbon footprint on the world.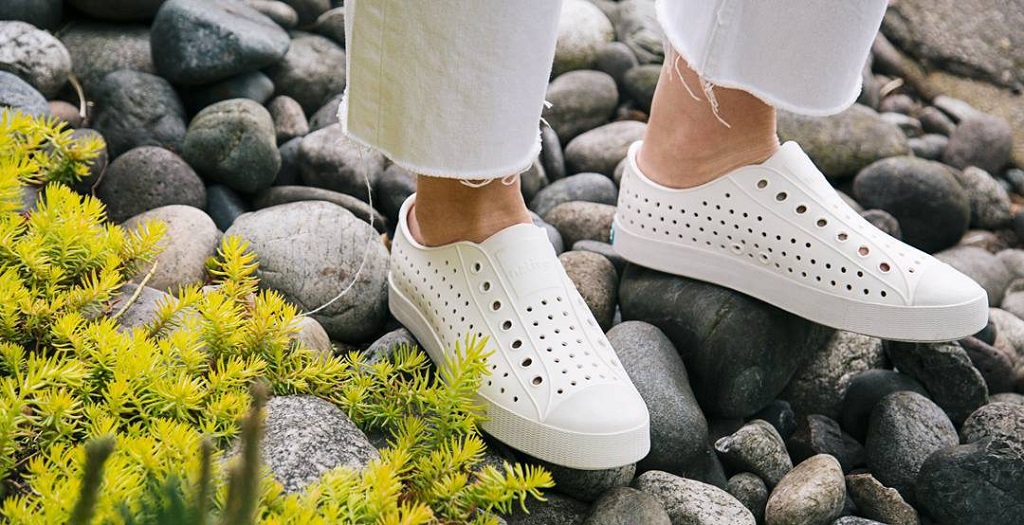 Price Range:
$99 – $250
Sustainable Materials:
100% Upcycled Plastic Bottles, Recycled Tissue Paper (in packaging), Plant-based Biodegradable Inks (in packaging)
Greats doesn't just make shoes, they make shoes made to be worn for the rest of your life. And they like to make them in a responsible way.
All of their shoes are made by top-rated factories that meet the highest standards of labor and environmental practices – and with each shoe, seven bottles stay out of oceans and landfills.
It's impossible to make physical goods and be 100% sustainable, but Greats is about as good as it gets. They are always taking meaningful steps towards decreasing our carbon footprint while making comfortable, stylish, well-crafted kicks.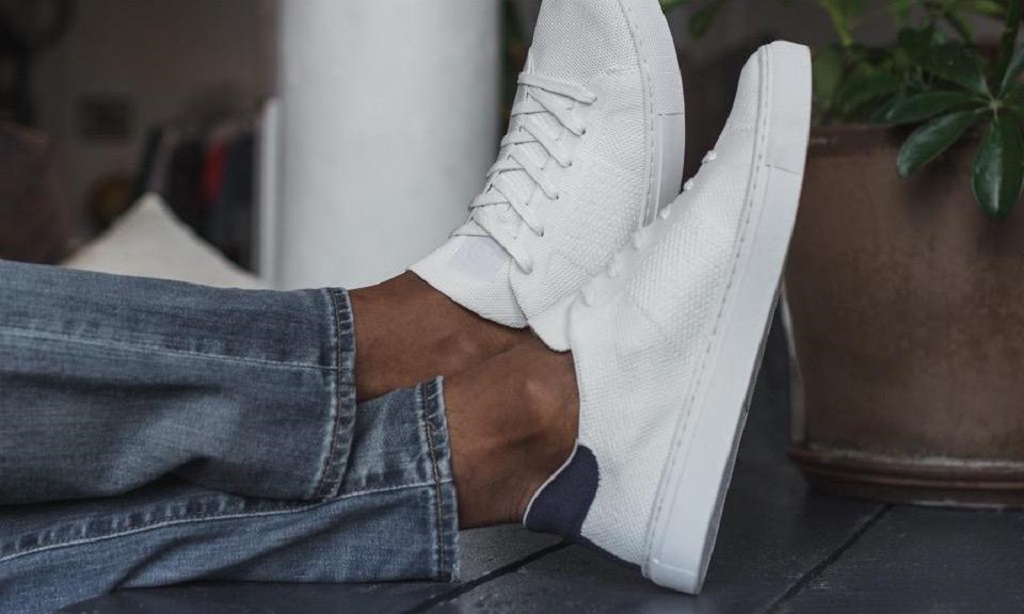 There you have it! So many sustainable alternatives to New Balance shoes! There really are so many great sustainable alternative brands that are high quality, affordable, and leave little or no carbon footprint. These amazing brands are changing the shoe game and doing so much good for the earth. Investing your dollar to support these sustainable companies is such an easy way to vote for a greener planet!
Want to shop some of the most revolutionary companies? IndieGetup makes it easier for you to have access to clothing with a conscience. Click here to visit more brands we love that are creating a greener future.
If you liked this article and want to find out more coverage on these brands be sure to follow us on all social networks. Not seeing a brand and think it deserves the spotlight, DM us on Instagram and we'll see if we should update the list.
Promoted By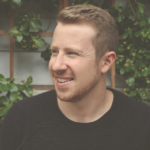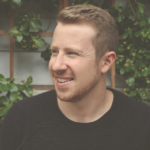 About Author
Brandon
Owner of IndieGetup, the premier sustainable marketplace for men to shop ethically.