11 Sustainable Clothing Brands From California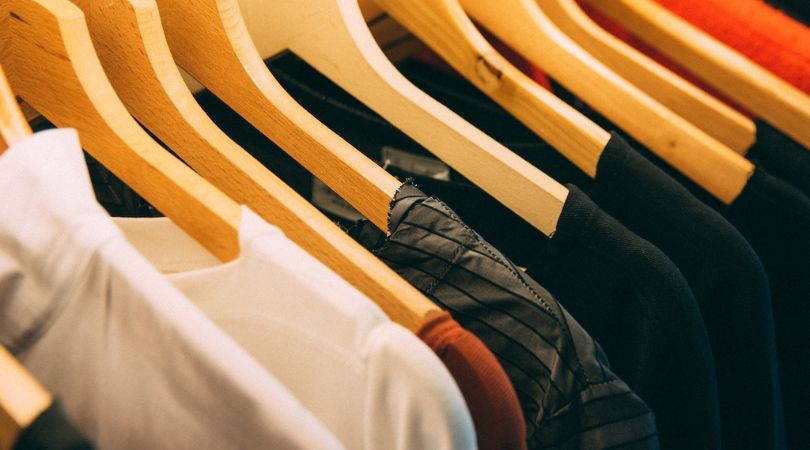 Sustainable California-based clothing brands you should know
California is the land of beautiful landscapes and eco-conscious individuals. It also leads the US with 4.1 million small businesses, with a sizeable portion of those in the textile and fashion industry. So it only makes sense that California has a nice selection of clothing brands that care for the planet.
That's why we have compiled a list of some of the best sustainable clothing companies in California to check out during the next year and beyond.
Read on to see some of the best sustainable threads that the Golden State has to offer in 2023.
LA Apparel is deeply focused on sustainability and efficiency in order to advance the interests of customers, workers, and community.
Their employees work together as a family, blending classic production methods with advanced technology and contrarian thinking to create high-quality garments that are both sustainable and durable.
Price Range
$24 – $80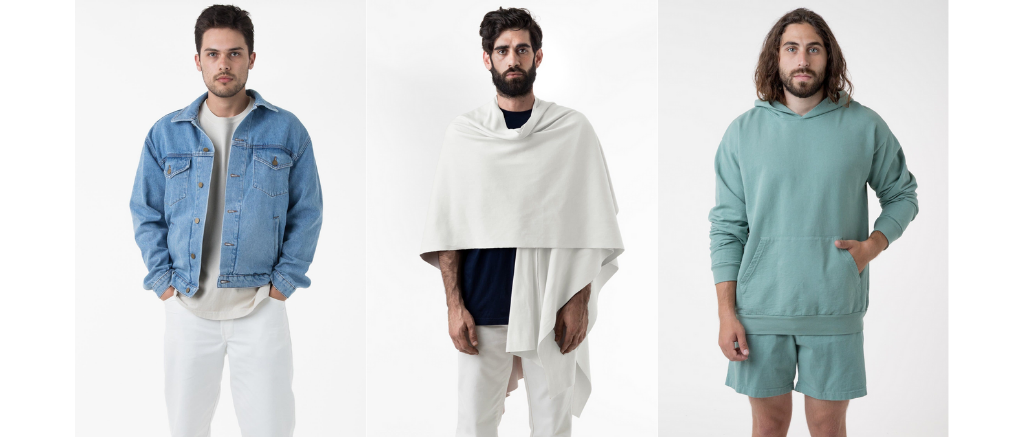 Toad & Co. makes clothes that you can feel good about, both outside and in. The brand pays close attention to every detail of its clothes, with sustainable and organic fibers used throughout their line. Toad & Co.'s focus on these materials is not only good for the planet, but it's also better for making higher quality shirts, shorts, and hats as a whole.
Sustainable/Ethical Certifications
Bluesign, STANDARD 100 by OEKO-TEX®
Price Range
$20 – $80
Remu Apparel has crafted a unique line of sustainable and ethically-made menswear that tailors sustainability to your lifestyle. They take responsibility for the quality and longevity of their products, as well as their impact on the Earth.
The company is more than a brand: it is a platform to educate people about the harsh social and environmental realities hidden within clothing while offering garments that allow us all to participate in a more conscious, low-impact narrative.
Sustainable/Ethical Certifications
Global Organic Textile Standard, Organic Content Standard, Global Content Standard, Global Recycled Standard, Recycled Claim Standard, STANDARD 100 By OEKO -TEX
Price Range
$45 – $230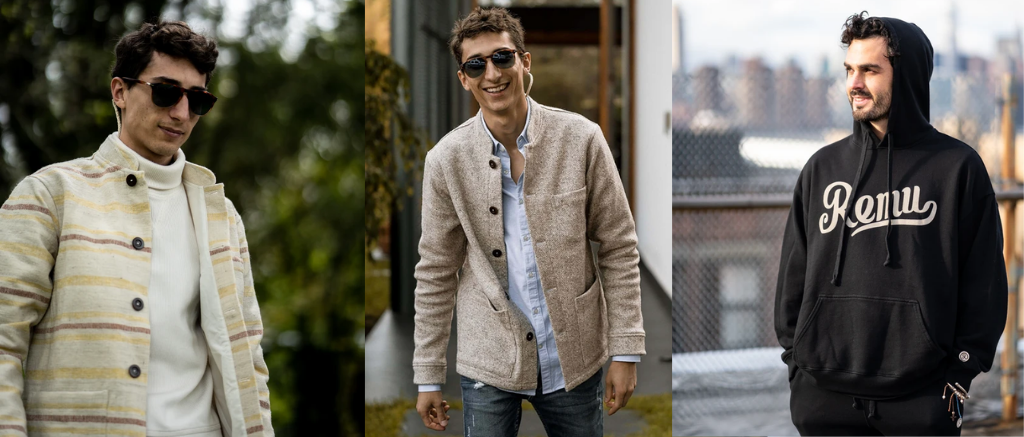 Harvest & Mill founded their brand on the belief that there is a better way to make clothing – a path that supports local communities and the Earth we call home. Since 2012, they have been rebuilding localized supply chains in the USA through clean, ethical and innovative practices.
In 2021, this process has become a tried and true method for decreasing their environmental impact while creating lasting positive changes in the community.
Sustainable/Ethical Certifications
GOTS-Certified Organic Cotton
Price Range
$10 – $195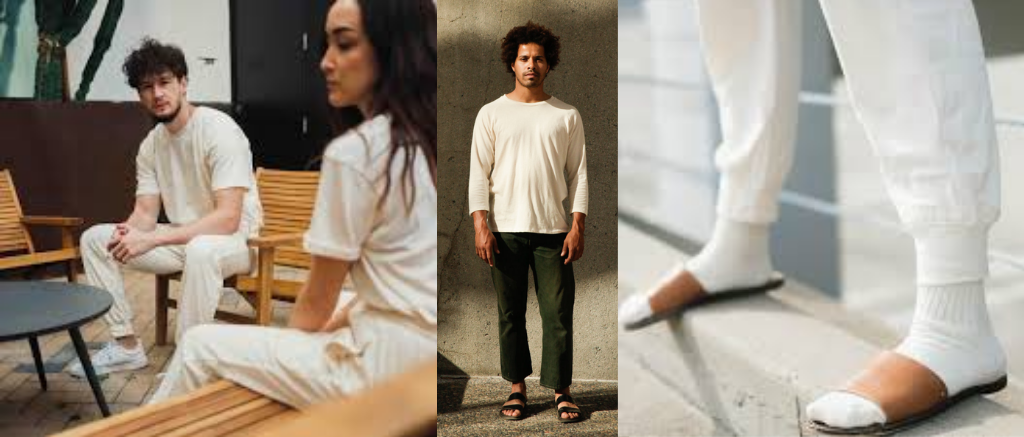 Terra Thread has a mission: to create the world's most affordable, durable, sustainable, and ethically produced bags and accessories. The company was created in response to the adverse effects of fast fashion as well as the lack of bags made from natural fibers available to conscious consumers.
Their products are carbon-neutral and made with GOTS-certified fair trade organic cotton and produced in a Fair Trade certified factory. In addition to these certifications, Terra Thread also supports Feeding America's network of 200 food banks and 60,000 food pantries and meal programs to help provide nutritious food to children, families, and seniors in the US.
Sustainable/Ethical Certifications
Global Organic Textile Standard (GOTS) certified fabrics
Price Range
$15 – $65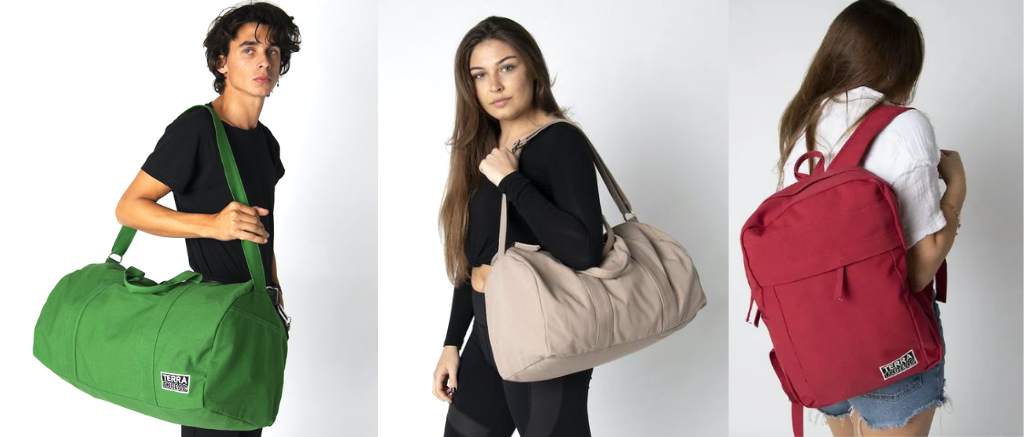 Sunski is California-proud – and they take no shortcuts with 100% original styles and colorways that are designed from scratch in their Bay Area studio.
The company invented a way to turn scrap plastic into recycled frames. Instead of going to a landfill, their SuperLight recycled resin gets a new life with your adventures.
Price Range
$58 – $98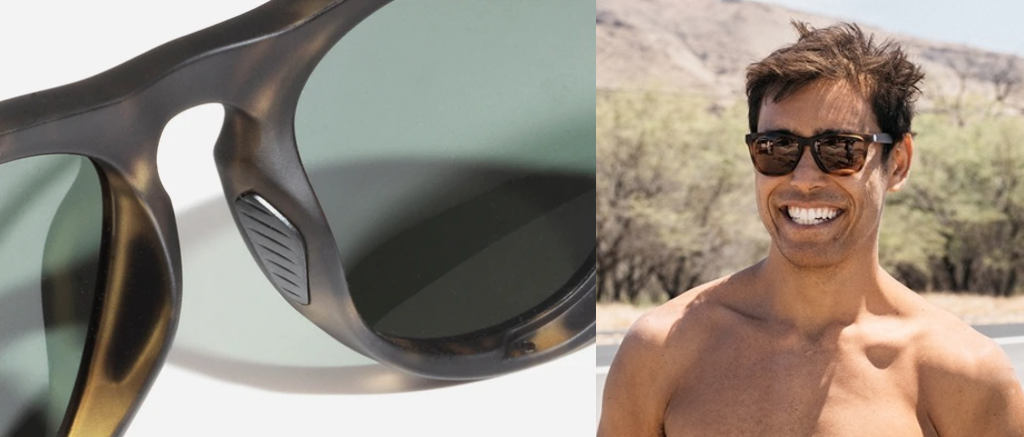 In 2015, iconic professional surfer Kelly Slater and creative director John Moore set out to create a brand that would disrupt the fashion landscape by making a true connection between sustainability and style. Since then, Outerknown has succeeded in building brand affinity within the conscious lifestyle and menswear markets by offering quality products, made with the best partners, and most importantly, with the highest regard for People and Planet.
Their mission is to transform the way the world is outfitted by inspiring an industry to reimagine design and embrace circularity. And they are California to the core.
Sustainable/Ethical Certifications
GOTS, Organic Content Standard
Price Range
$60 – $210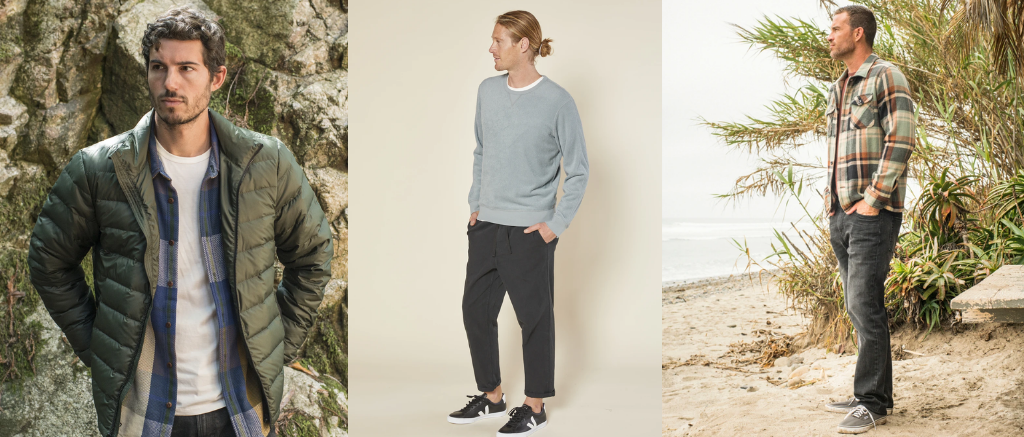 Vustra is a fashion brand designed in California by a team of design and tech professionals that truly care about the wellbeing of our planet. Their production teams are involved in the social-economic development of garment makers and the communities around them by working on initiatives such as women empowerment and sponsoring the education of garment maker's children.
They make it known that they believe fashionable clothing should be more than an item on a hanger – it's about connecting with the stories of who made your clothes and where they come from. This seems extra fitting in 2021.
Sustainable/Ethical Certifications
GOTS, Fair Trade Certified, Sedex
Price Range
$25 – $110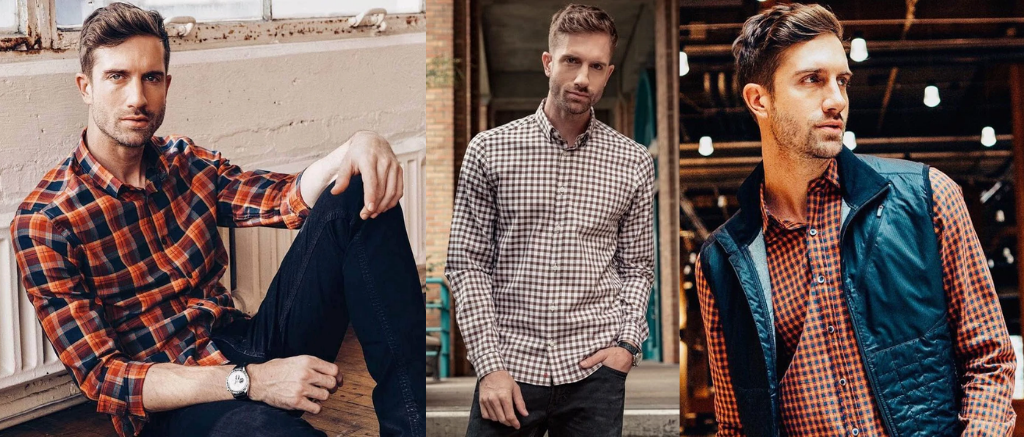 Sewn West is passionate about producing the highest quality, buttery soft, and organic fabrics. Their products consist of modern and timeless styles, with a focus on sustainability and quality.
The brand's commitment to the environment is strong – their mission is to produce the world's highest quality sustainable clothing – all grown and manufactured in California.
Price Range
$44.99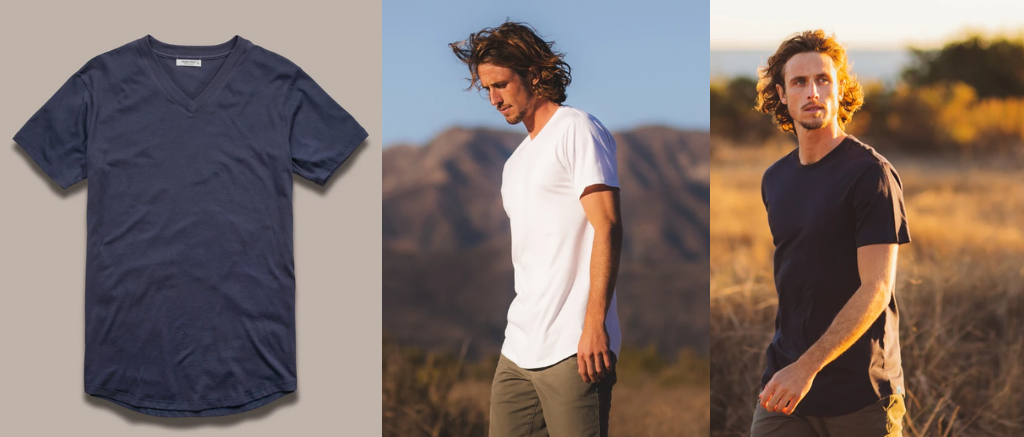 Kozm was designed to be a part of the sustainable fashion solution and to remind you to stay well and do good. They use recovered textiles with recycled PET (polyester), which uses 99% less water and has an exceptionally low carbon output. Each order is hand-wrapped in their custom Skelly Wrap (FSC certified paper, containing recycled content printed and cut in the US) and tied with scrap fabrics that you can re-purpose as a tie for your yoga mat with, or wear around your wrist.
Sustainable/Ethical Certifications
CA Benefit Corporation, Certified B Corporations®
Price Range
$32 – $89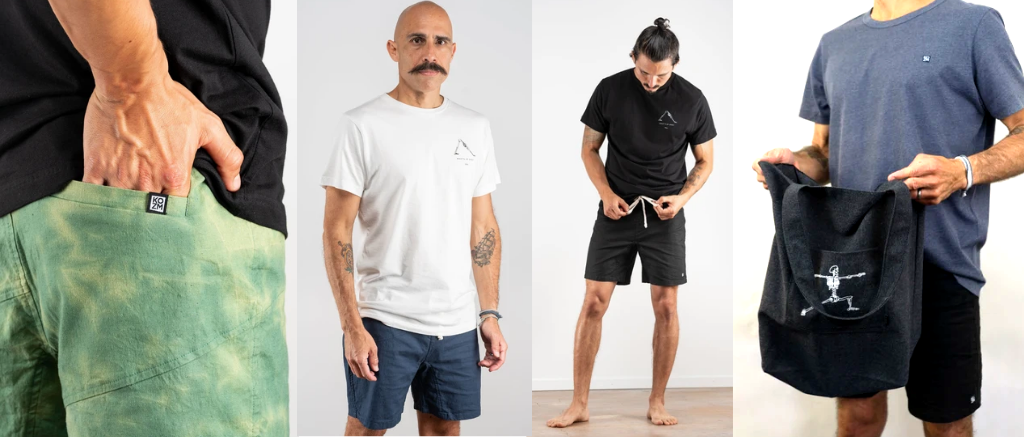 Constructed to perfection and responsibly built for the long haul, Taylor Stitch has taken 10 years of feedback to create the best possible clothing with the least environmental impact.
From fibre to fabric to factory to end functionality, Taylor Stitch has grown from a need for products without limitations that can handle chopping wood, surf sessions, snagging trout, or simply heading to the office. On top of making great clothes, this brand is engaged with best practices on how to protect the natural environment.
Sustainable/Ethical Certifications
Price Range
$45 – $348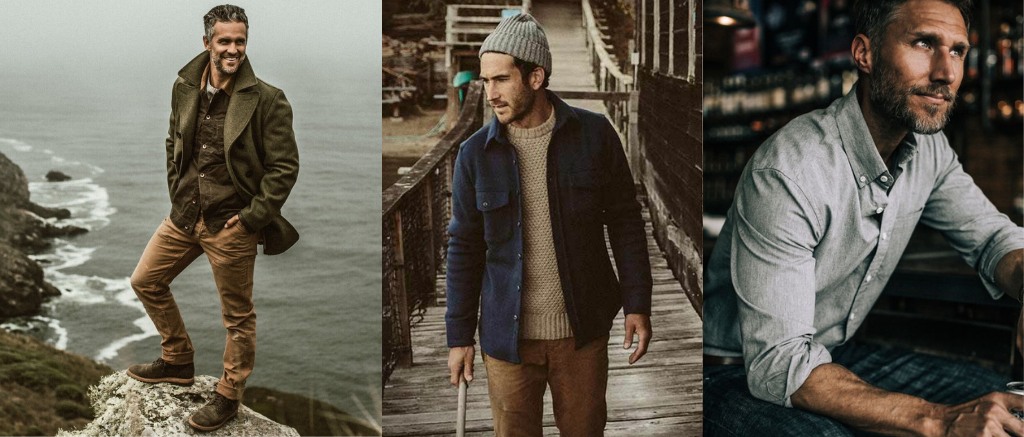 There you have it: 11 sustainable clothing brands from California that will leave you feeling good, both from the quality of their garments and from their commitment to environmental stewardship.
Want to talk more about eco-friendly fashion or anything else on your mind? Get in touch! We love to talk about all things indie garb-related!
If you liked this article and want to find out more coverage on these hemp clothing brands be sure to follow us on all social networks. Not seeing a brand and think it deserves the spotlight, DM us on Instagram and we'll see if we should update the list.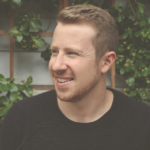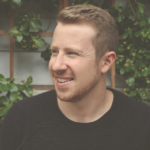 About Author
Brandon
Owner of IndieGetup, the premier sustainable marketplace for men to shop ethically.