14 Sustainable Grooming Products for Men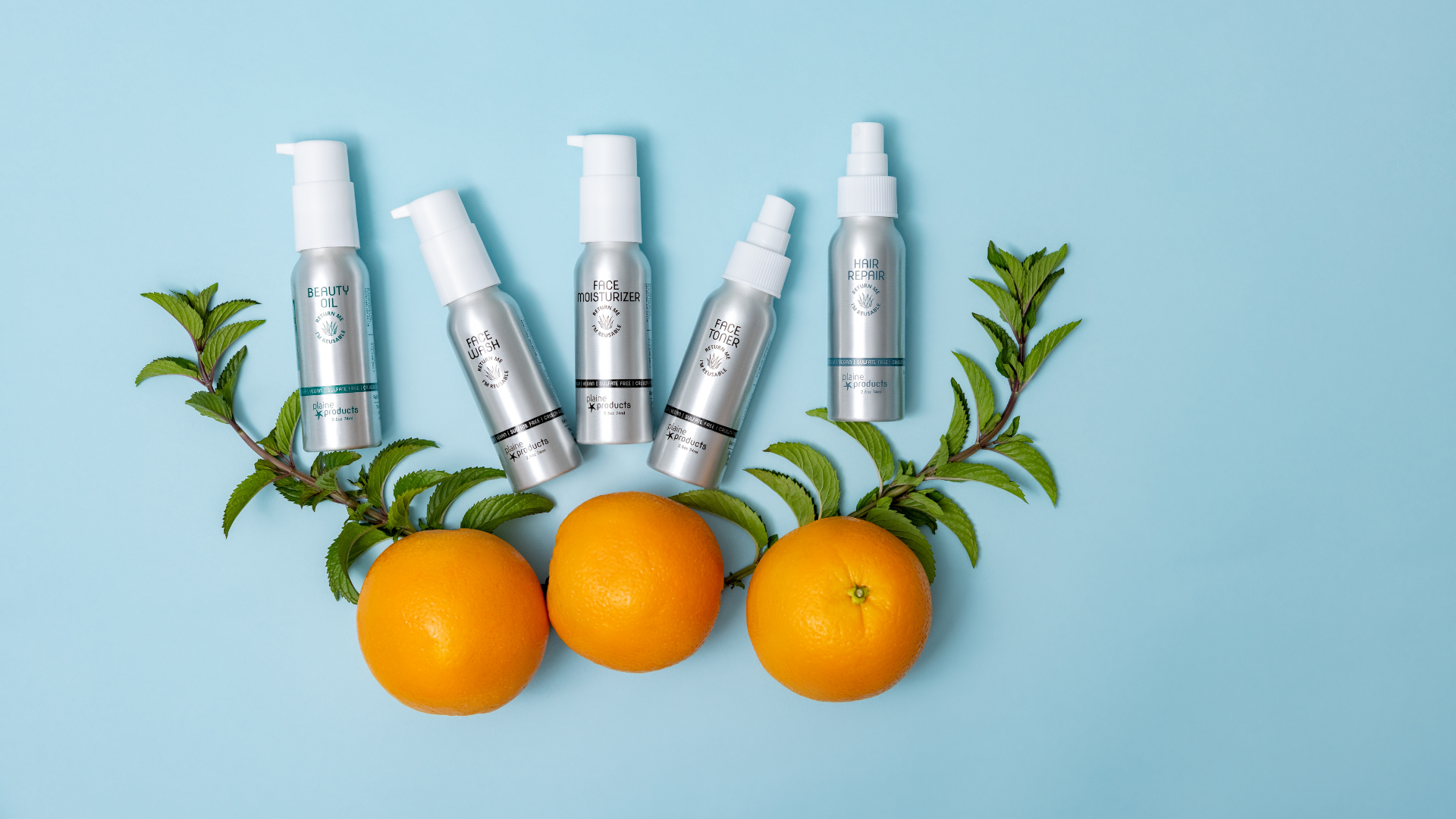 Finding the best grooming gear for your face, body, and the environment
Every man wants to feel great – and most men know that grooming and taking care of your body is one of the best ways to achieve this. But it's not always easy to do – some morning rituals are better than others. Thankfully, this also applies to the products available for men to complete these grooming tasks.
While some of these products are harmful to your skin and the environment, others are beneficial to both. And one surefire way to feel good is to know that the products you're using to feel so fresh and so clean are also so good for the planet.
That's why we went  and scoped out 14 sustainable grooming products for men that will have you looking and feeling your freshest, best self – all while keeping harmful chemicals and other unwanted additives from entering the environment.
Read on to discover these products that men everywhere should be using!
01
$5- $30
Plaine Product's goal is to make it easy for people to get quality, toxin-free products without having to buy single-use plastic bottles. The less single-use plastic in the world taking up room in our landfills, spilling into our oceans, the better for all of us. Plaine Products is proud to be reducing waste and helping stop the spread of single-use plastics.
And, although we didn't start out to be a vegan company, I've become a huge advocate of keeping harmful chemicals out of the products we put on and in our bodies. I had no idea there were so many chemicals in most mainstream products until I started doing research.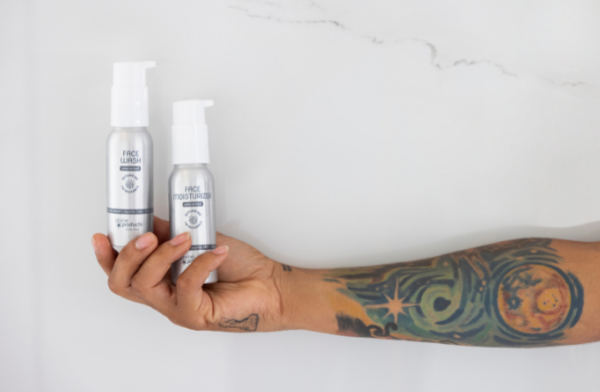 02
$6.99 – $34.47
Bulldog , in apparent respect to its namesake, was one of the first grooming brands to be certified cruelty-free by Cruelty Free International. But that's not all – their products are also environmentally conscious in addition to them being completely vegan. Oh, and the products are quite good on your skin as well.
For any man with troubled skin, Bulldog's face mask and blemish controller is for you!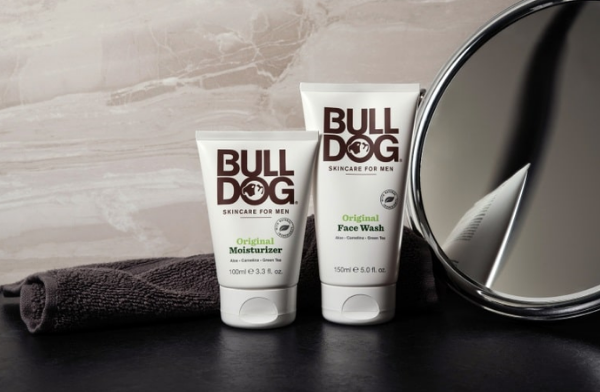 03
$27 – $130
Grown Alchemist is a 'grown-up' brand for men made from organic ingredients rich in antioxidants, vitamins, and other earthly goodness.
This brand's line of face creams, body washes, all-over soaps are invigorating and invoke scents of cedar, eucalyptus, and pine, among other earthy (not earthly) fragrances.
04
$19 – $89
John Masters Organics makes some of the best, no-nonsense grooming products for men. Not only is everything vegan, cruelty-free, and organic, they pepper in a nice mix of eucalyptus, vitamin E, and other desirable ingredients into their products.
We also love this brand's multifaceted products, such as a facial wash that doubles as a shaving foam. Simplicity is often greatly appreciated by men, especially when it comes to grooming.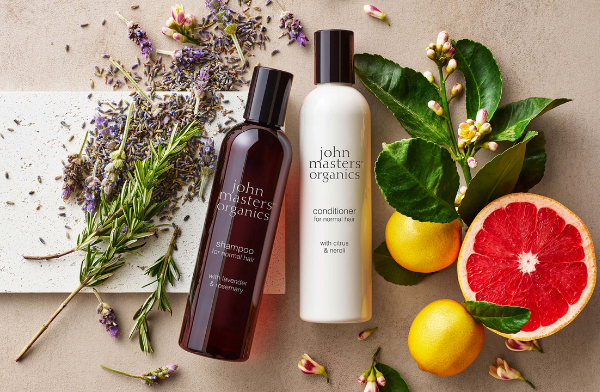 05
$24 – $54.50
NYR Men is as organic as they come. Their products are full of herb extracts, oils, and detoxifying agents that will leave your skin feeling great from face to feet. Whether you use their facial scrubs, balms, or shaving gear, you'll surely feel the quality and value of NYR's creations.
06
$3 – $185
Organic Male OM4 had a mission to show that every man's skin was not the same – and they succeeded. Their mantra – 4 products, 4 steps, 4 minutes, 4 men – has proven to be beneficial for men all over the world.
OM4 products are color-coded for different skin types, each with four steps that go from a face wash to a mineral splash, a special serum, and finally a moisturizer.  With 71%-98% certified organic content, depending on the product, this brand is almost as natural as they are incredible.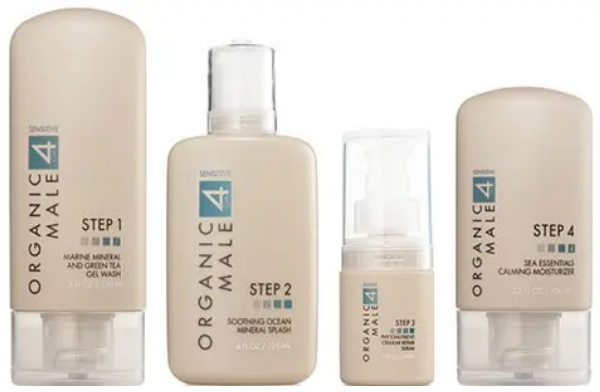 07
$2 – $35
Green People for Men is a decidedly British brand with a very organic and eco-friendly collection of products.  Their shampoos, body washes, and other natural concoctions make up one of the most extensive product ranges on this list. We love what they offer – and what they are doing for the environment.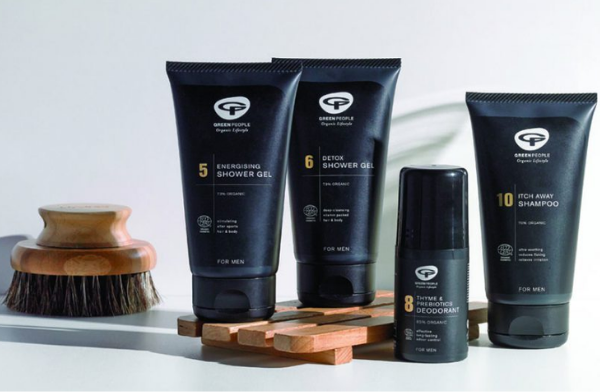 08
$8 – $30
This north-of-the-border-based brand offers only eight products – but they have honed their craft with their beard oil, deodorant, facial toners, and the other five offerings. All Element Botanicals Man Up products are created from natural ingredients such as cucumber oil and green tea, as well as other eco-friendly, British Columbian goods.  And don't worry: they deliver south of the border to their American neighbours (this is how Canadians spell this word).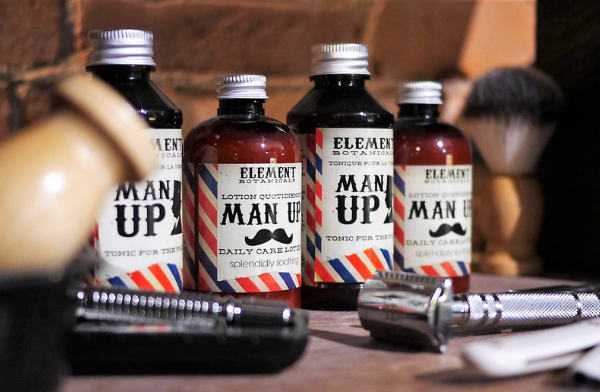 09
$3.99 – $39.99
Lyonsleaf makes cleansers, moisturizers, and other essential skincare products for men using nothing but gentle, natural ingredients. With additions such as calendula and aloe vera, these products allow natural oils to stay on the skin, which help seal in moisture and keep us looking so fresh and feeling so clean.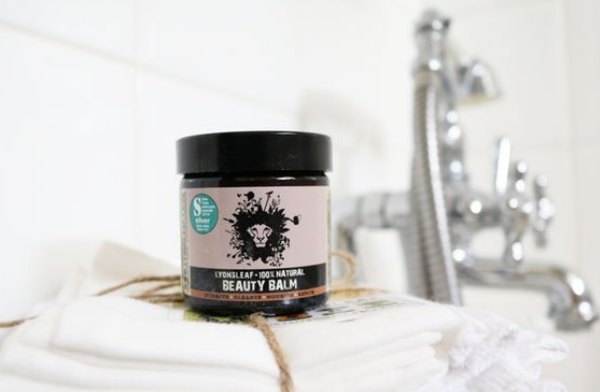 10
$10 – $44
Rebels Refinery aims to help make people  look good, feel good – and help raise money for Prostate Cancer Foundations.
This brand set out to create an alternative to mainstream men's grooming products that were full of chemicals and unnatural ingredients.  The result is a comprehensive line of natural skin care products specifically designed with men's skin – and health – at as the focus. We'd say they've done a pretty good job.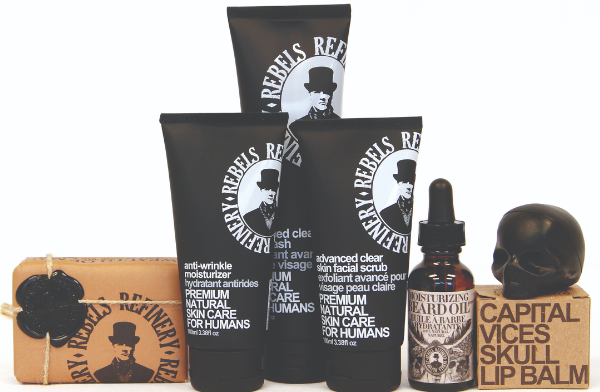 11
$30 – $85
Guy Morgan is based in London, where each product is still hand blended with high-quality, natural ingredients in the founder's own studio to ensure freshness and compliance with exacting standards.
Their brand is specifically designed to cater to all genders, races, and ages, making them perfect for guys that don't know much about specific products.  Their products are also designed to encourage you to slow down and appreciate the small, yet meaningful, gesture of each use as part of your daily rituals.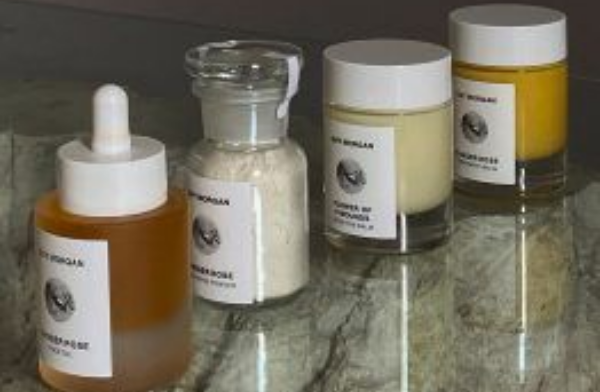 12
$39 – $78
Susanne has a collection of award-winning face and body products that were originally intended for exclusive use at the spa. But after guests repeatedly asked to buy the products to take home, the brand expanded into households across the USA.
This eco-friendly grooming brand continues to grow while making sure to stick to their founding principles that made them so good in the first place: results-focused products with a holistic approach to wellbeing.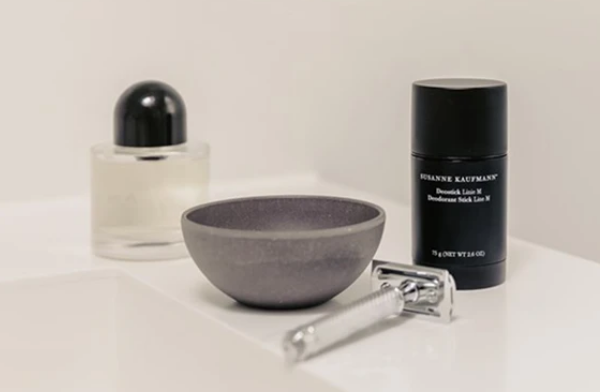 13
$7 – $38
Method Men is dedicated to clean, thoughtful design, inside and out. From beautifully practical packaging to eco-friendly formulas, they've created quality grooming products that you do not need to worry about.
This brand's motto is that life is complicated enough – staying clean and fresh doesn't have to be, too.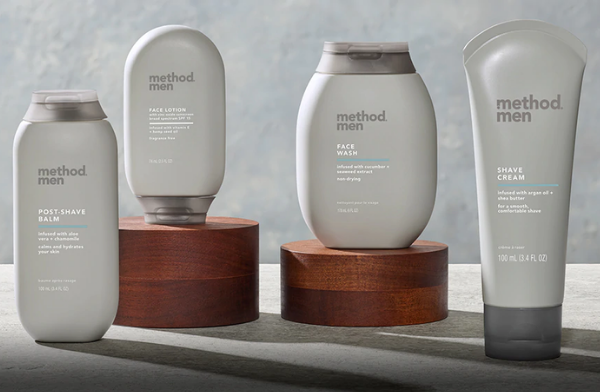 14
$10 – $20
Born out of a garage in Encinitas, California, Hardworking Gentleman delivers natural daily grooming essentials tailored towards men. Their products are based on simplicity, ease of use, and functionality – while also being natural, sustainable, and mindful.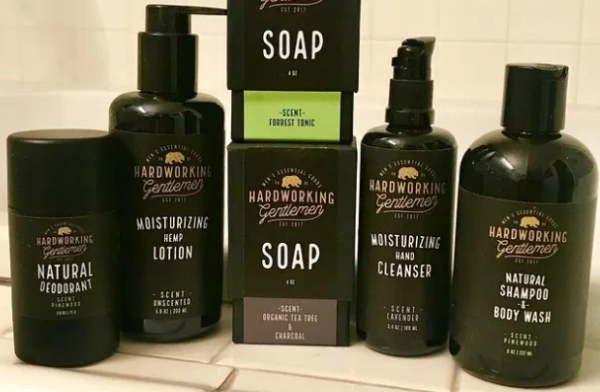 There you have it! 14 sustainable grooming products for men that you're sure to love! Sustainable fashion and grooming accessories shouldn't be hard, yet we know shopping sustainably can be overwhelming at times. One article at a time, we hope to make it a bit easier! Discover a full list of sustainable menswear brands here.
Want to talk more about eco-friendly fashion or anything else on your mind? Get in touch! We love to talk about all things indie garb-related!
If you liked this article and want to find out more coverage on these brands be sure to follow us on all social networks. Not seeing a brand and think it deserves the spotlight, DM us on Instagram and we'll see if we should update the list.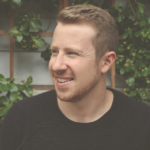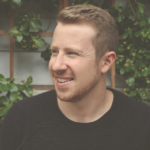 About Author
Brandon
Owner of IndieGetup, the premier sustainable marketplace for men to shop ethically.