Sustainable Hats for Men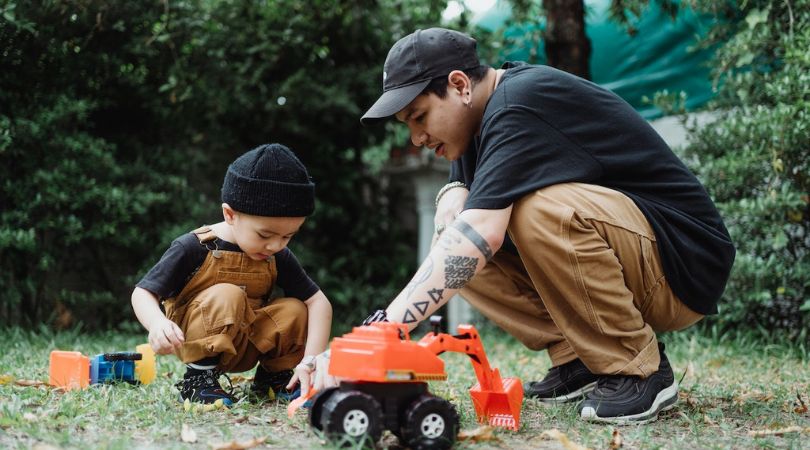 Hats have marked decades throughout fashion history, and it's not a style that sets this day and age apart from the rest – it's sustainability. You really can have sustainability in every stitch with the variety of ethically-made sustainable hats out there today.
Read on to find sustainably made hats for any closet.
Sustainable Men's Hats For Every Style
Price:
$26
Sustainable Materials:
100% Recycled Polyester
Known Supply's Recycle Waffle-Knit Beanie is a fall and winter staple. Muted in color but boasting a rich texture, this beanie will elevate any casual outfit into one with that little more intrigue. It's Fair Trade Certified and made from 100% Recycled Polyester, ticking all the boxes for the planet-conscious man.
Price:
$28
Sustainable Materials:
100% recycled 600D polyester with DWR finish
The Signature Trucker Hat by United By Blue is a low-profile, water-resistant trucker hat made from recycled plastic. Responsibly made in Vietnam, the classic design makes it a versatile staple that will keep the sun out of your eyes on a hike or elevate any outfit into a casual classic.
United By Blue is a fashion brand committed to ethical manufacturing and sustainable materials. For ever item purchased from United By Blue, they remove a pound of trash from oceans and waterways.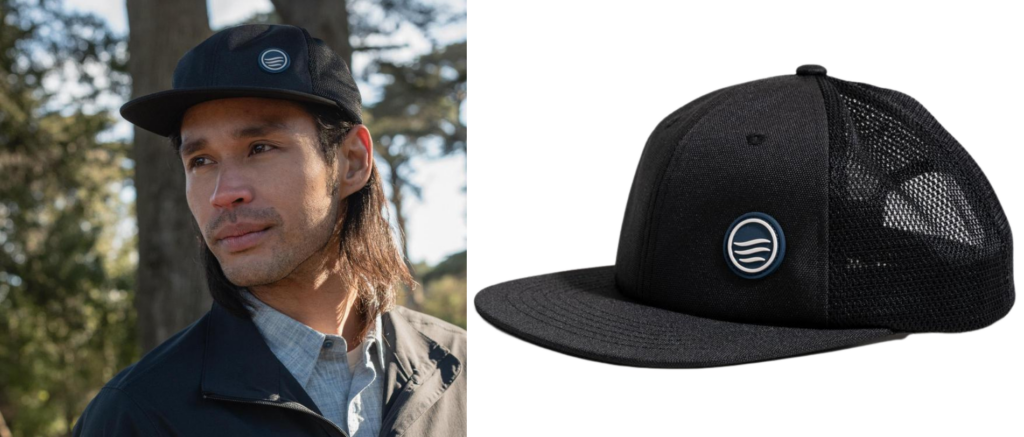 Price:
$35
Sustainable Materials:
100% Organic Cotton
Designed in Canada and ethically made in Vietnam, Tentree's Plant & Protect Peak hat is a low profile, unstructured 5-panel hat made of 100% Organic Cotton and with a curved recycled plastic brim, adjustable fit with metal clasp, and woven patch for a touch of curiosity and difference.
Tentree is revolutionizing green fashion by planting ten trees for every purchase. Everything from design to production is done with Earth top of mind.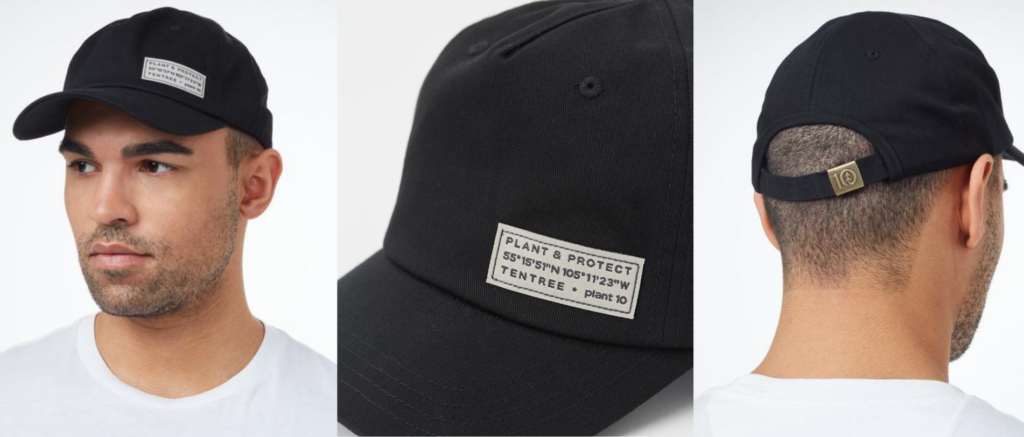 Price:
$30
Sustainable Materials:
100% Organic Cotton
Patara Shoes may have started as sustainable shoe brand, but they know their stuff when it comes to caps, too. Their Retro Snapback has all the glory of a retro shape and colorway but all the modernity of today, made from 100% Organic Cotton. Unstructured, with a soft crown, the Retro Snapback is perfect for everyday comfort or vacation practicality.
Patara Shoes specializes in simplifying modern classics with natural and earth-friendly materials.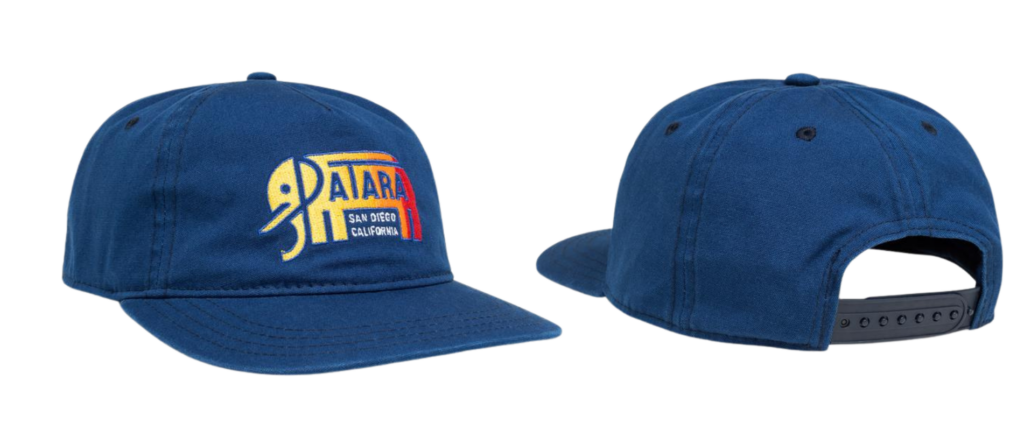 Price:
$35
Sustainable Materials:
GOTS-certified organic cotton twill; leftovers from curtain production.
The Five Panel hat has been Topiku's flagship product since 2015, and it's no wonder why. Ethically made from upcycled and recycled materials and boasting unique designs under the brim, the Five Panel hat has it all. The Paisley colorway is another unique conversation-starter that will level-up any outfit.
80 billion square meters of fabric offcuts are sentenced to landfill annually and it's Topiku's mission to change that. The batik-motif fabrics they use are all offcuts from the cutting room floor of Indonesian fashion label, Danar Hadi.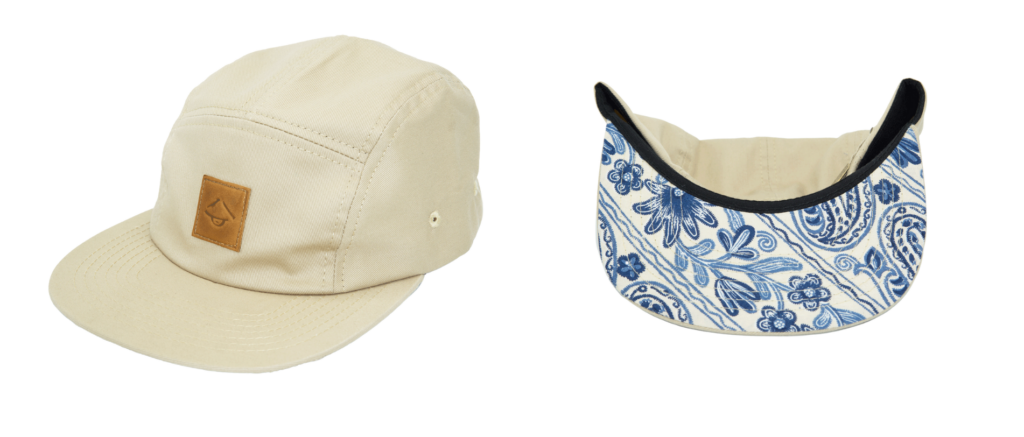 Price:
$40
Sustainable Materials:
COOLwick™ fabric and repreve recycled performance fiber
Ciele specializes in all things fitness and the GOCap is a testament to that. The clean, modern, and lightweight design is runner approved when it comes to performance and protection. Add the fact that it's reflective, machine washable, easy to pack, and breathable, the Century GOCap is practical too.
Ciele is a brand focussed on performance and protection for athletes and adventurers of all kinds. Driven to move away from traditional clothing manufacturing, they're constantly working on recycled fabrics to make a difference.
Price:
$30
Sustainable Materials:
Recycled cotton
Made in Canada, the Classic Ribbed Knit beanie by Arvin Goods is a staple knit with mid-weight stretch for any look. The Arvin Goods wordmark embroidery on the front adds the little bit of detail that takes it to a new level. Made from recycled cotton, this beanie is true to their mission to make the cleanest basics on the planet.
Arvin Goods is dedicated to redefining what makes good clothing. It's not just about quality and durability, but also about sustainable practices in manufacturing and material sourcing.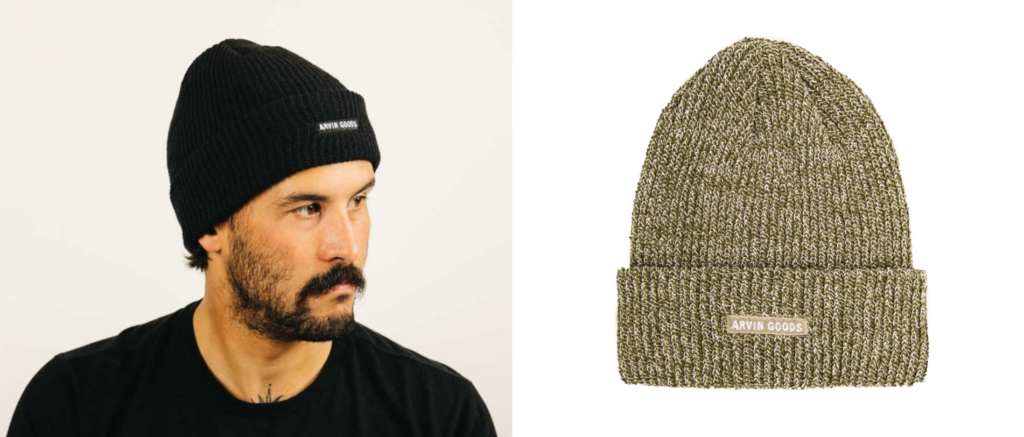 Whether you're looking for a bucket hat to elevate your streetwear, a cap to crush those running goals with, or a beanie to cosy up with this winter, there's a sustainable and stylish option out there for you. Sustainability truly is a lifestyle and these sustainable hats for men are a testament to that.
Want more sustainable stitches in your closet? Check out our sustainable brands here.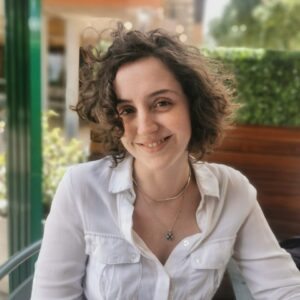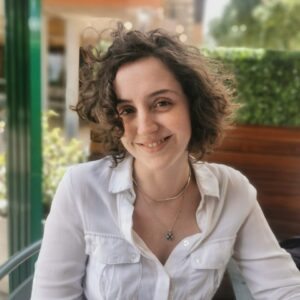 About Author
Jessica Robin
I strategize and write blog content for sustainability and health brands that want some action. Find me on LinkedIn and let's chat about writing your vision to life.