Sustainable Winter Coats and Jackets for 2022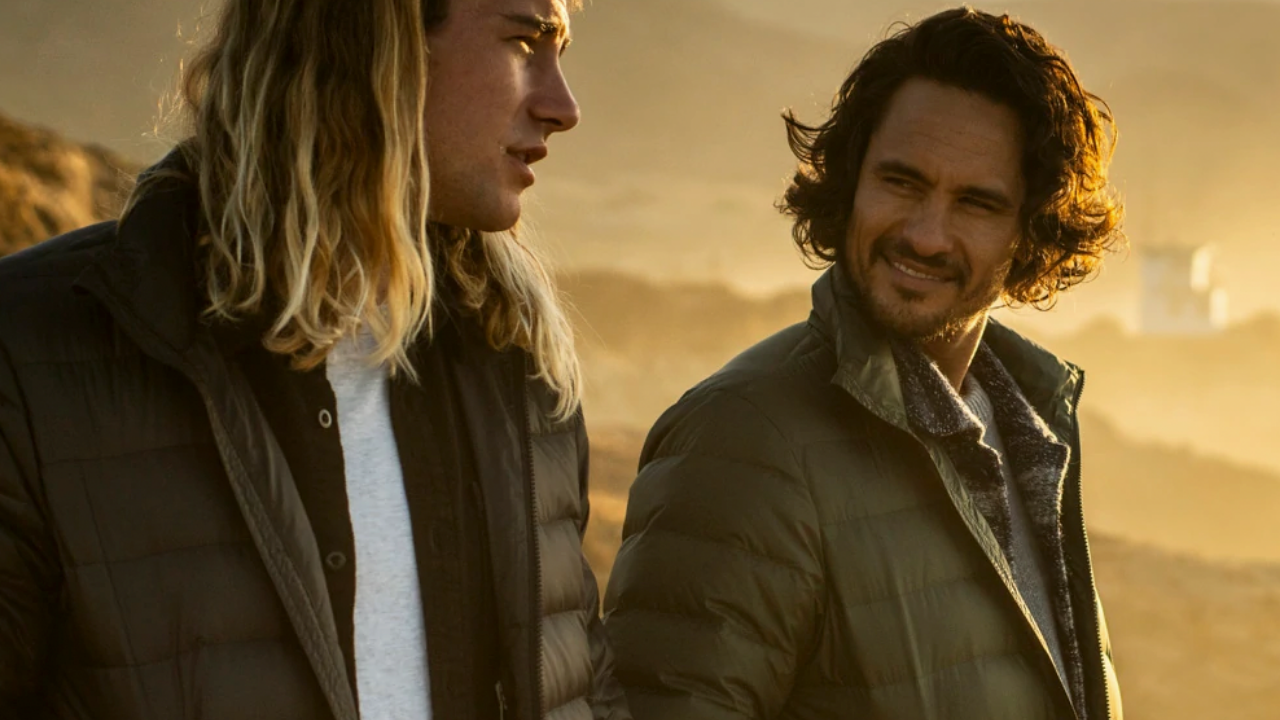 Winter, we hate to love you. We miss the long sunny days but boy do we love sliding down mountains and the crisp morning air with a hot cup of joe in hand. As winter approaches, we thought it was time we spruced up our closets. What better than the thing we need every day of winter? Coats, jackets, and outwear. We've conglomerated a list of the best sustainable coats and jackets on the market. Read on to discover the very best brands of 2022!
Price Range:
$128 – $378
Sustainable Materials:
Tencel, Wool, micro Modal, Corzo, Organic Cotton, Recycled Polyester, Hemp
United by Blue is a company committed to helping clean our oceans and waterways. They understand that ocean pollution is one of the most pressing issues of our time. Their philosophy is "Change Comes In Waves". This company does not only talk the talk, but they also walk the walk. For every product purchased, they remove one pound of trash from our world's oceans. Today they have removed over two million pounds of trash.
All of United By Blue's products are made from GOTS certified factories and they are also B Corp certified. B Corp is a certification for businesses that meet the highest standards of verified social and environmental performance, public transparency, and legal accountability to balance profit and purpose. They have held this certification since 2011. They also hold their suppliers to high environmental standards as well. Ensuring they stand behind all of the same initiatives.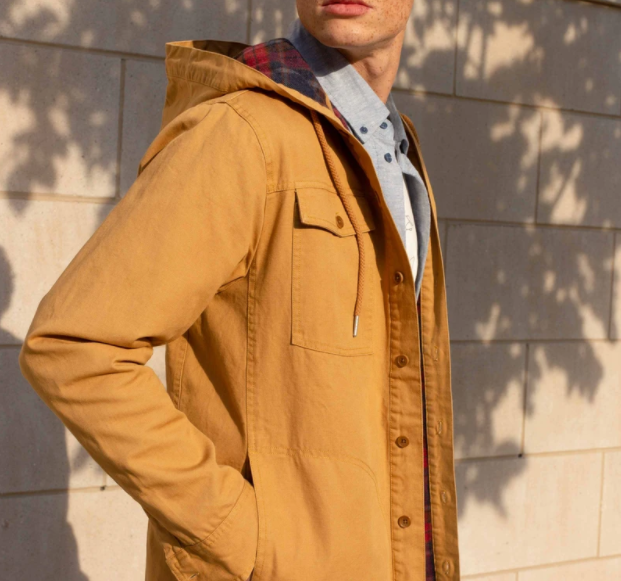 Price Range:
$165-$425
Sustainable Materials:
Responsible Down, Recycled Polyester, Wool, Nylon
Outerknown was started by 2 surfers. They wanted to make a clothing line that respects the world instead of harms it. They created outerknown to merge innovation with design. This Outerwear company puts the planet first with every decision they make. 70% of any companies environmental impact happens at the raw material level. All partnerships are handpicked. They all abide by their code of conduct to produce responsibly. Even their suppliers share the same values as they do. They choose suppliers that abide by the Fair Labor Association (FLA) & Bluesign guidelines.
Outerknown has a plethora of outwear options. From Sherpa jackets, puffers, coats, blazers, shirt jackets and more. One of our favorite sustainable winter coats is their Envoy 3 in 1 coat. It can be worn as a vest, a shell, or all together. It has tons of pockets, is super warm, and of course, water-resistant.
3. Norden
Price Range:
$300-$490
Sustainable Materials:
Repreve, from recycled plastic, packaged in biodegradable bags made of corn starch
Norden is a Canadian company that creates sustainable winter coats from recycled plastics. The saw a gap in the fashion industry. Ethically produced sustainable fashion that was affordable! They have done extensive research to source their fabrics. They have found innovative companies that share the same values. Their manufacturing process is traceable and transparent. They make full vegan jackets free of any animal products.
Our favorite part about Norden is its Buy Back Program. Norden is so committed to sustainability. They are willing to buy your winter jacket and give you credit for $100 off your purchase of a Norden jacket. They also have an End of Life program. After 2 years of use of your Norden jacket, you can return your coat for 30% off a new Norden coat! They either donate, repair, or send it to partners to fully recycle the coat!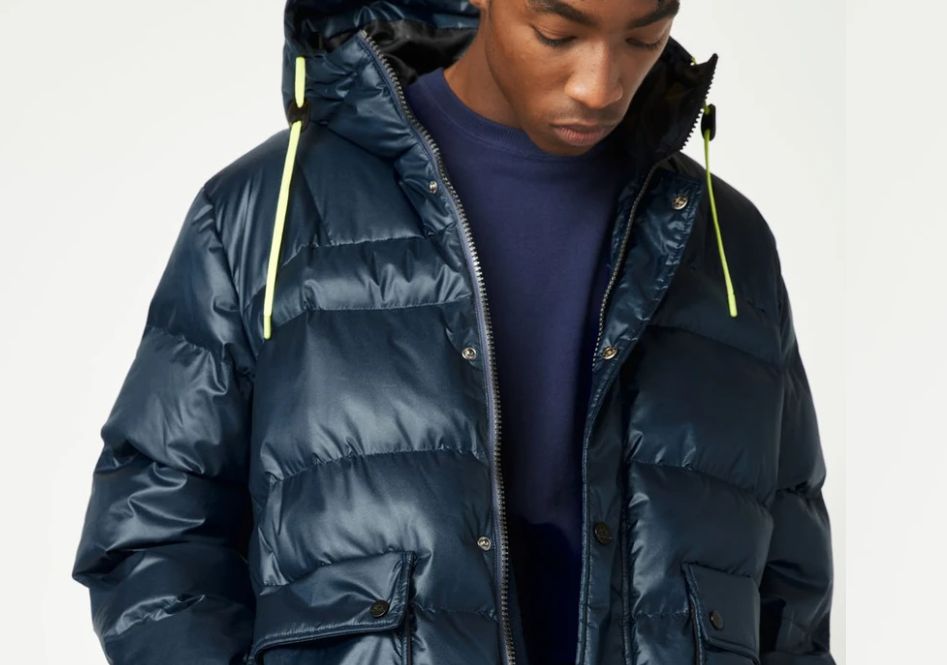 Price Range:
$170-$400
Sustainable Materials:
Responsible Down Standard Down, Responsibly Sourced HyperDry
Stio is an outwear brand from Wyoming that focuses on everything outdoors! This company knows that inspiration comes from nature, and time spent in nature is sacred. All Stio's manufacturing partners are relationships they formed because they trust them. They don't only spend time working with them, but they also spend time outside of the workplace too. They do everything they can to ensure standards are maintained. This includes scheduled and unannounced audits, personal visits, and quality control.
One of our favorite products is their Hometown Down Hooded Jacket. It's made with RDS, Pertex, and HyperDRY. It's good for anything from mountain, to work, to the city and everywhere in between! This jacket has a built-in chest and hand warmers. It is also water-repellent, and interior stash for mountain essentials.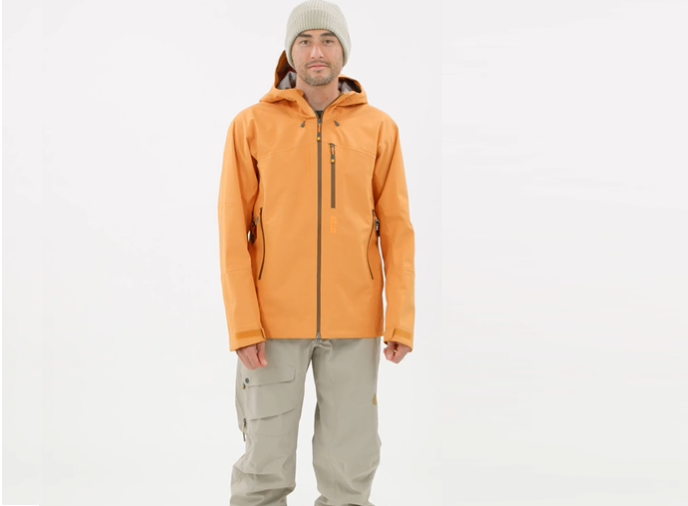 Price Range:
$129-$500
Sustainable Materials:
Polylife Recycled Polyester, Recycled Wool, Recycled Hemp, Organic Good Cotton
This company has been on the fast track to sustainability since 2017. They are B Corp Certified. They also began with making 5% of their styles minimal impact. Today, approximately 50% of its products are minimal impact! They emphasize recycled materials. They reduce waste where they can and introduce more organic and eco-friendly methods. They've done everything they can to reduce waste with packaging as well. Their shipping boxes and shopping bags are 100% recyclable and recycled. Their shipping bags are 50% recycled. Even their stores are built consciously by partnering with Canadian artisans. They use recycled materials and create minimal waste.
Another thing that stood out to us is their commitment to inclusion within Frank and Oak. They have over 300 people from 20 countries that speak 8 different languages. They also partner with Montreal's Petites-Mains. This is an organization that helps women break out of social isolation. From there, they learn to enter the workforce with dignity and integrity
Price Range:
$80-$250
Sustainable Materials:
Recycled Plastic, Primaloft Insulation
Everlane is based in San Francisco. Everything Everlane is made from ethical factories around the world. What is ethical? They ensure that all their partner factories are giving fair wages. They have reasonable hours and are environmentally friendly. They have real relationships with these factories. You can read about each factory they use on their website.
One thing about Everlane we found so refreshing is their radical transparency. You can find cost breakdowns on their website of exactly how much it costs to make their clothing. Then they compare their costs with their competitors. You then can see the true costs behind all of the products you are buying.
One of our favorite sustainable winter coats from Everlane is the Men's ReNew Long Parka. This parka is made from 64 plastic water bottles, and is bluesign approved. It is also fluorine-free-water-resistant treatment, 100% recycled permaloft insulation, and made of 100% recycled fabric. The only thing that is not recycled is the zippers and trim and that's because they can't be…yet.
7. Planks Clothing
Price Range:
$180-$400
Sustainable Processes:
REPREVE
For all you ski bums out there, this is the brand for you. Planks is a ski brand that started with a passion to overcome fear. Jim, the founder started planks because he saw the need for a skier specific brand. This company is rider owned and since they all ski, they can attest to just out great their ski gear is.
Planks Be More Friendly Initiative is Planks way to lessen their impact on the environment. They do this while also giving back to the community and the mountains. They use Repreve, which is the world's leading recycled yarn manufacturer. Half of their styles now have Repreve yarn. Their Yeti line alone has used a total of 34,784 recycled water bottles within the fabric. Repreve is made out of plastic bottles that would otherwise have ended up in a landfill or the ocean. They also have started to incorporate Bluesign approved fabrics.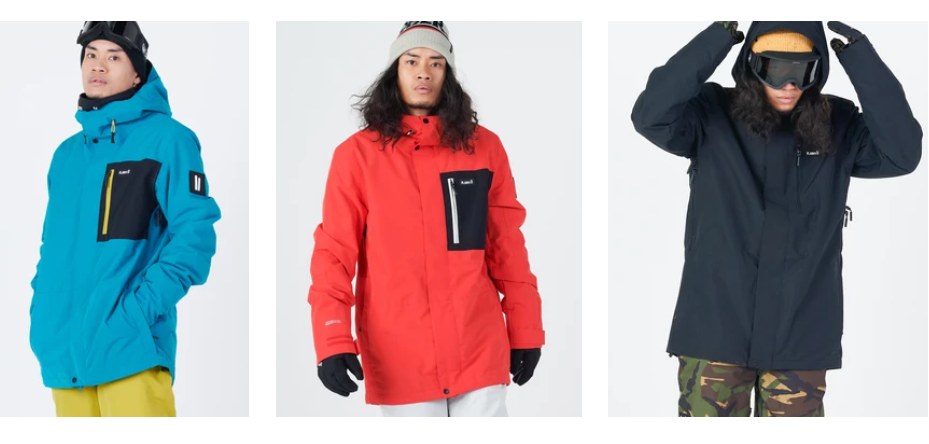 8. Cotopaxi
Price Range:
$150-$250
Sustainable Materials and Processes:
100% recycled shell and lining, Polartec® Alpha® active insulation made from 59% recycled polyester
Bold, funky styles with an emphasis on recycling – Cotopaxi is a sustainable brand full of style. It's fitting that their retro-inspired winter coats and jackets are made of recycled materials, including Polartec Alpha insulation, which will keep you warm in the coldest of conditions. Whether hitting the town or the ski hill, Cotopaxi winter gear has you covered while looking your best.
Cotopaxi's creed, Do Good, touches every aspect of the company. From their giving model to their company culture and sustainable product design, Cotopaxi really strives to make an impact, including putting 1% of their revenue toward addressing poverty and supporting community development.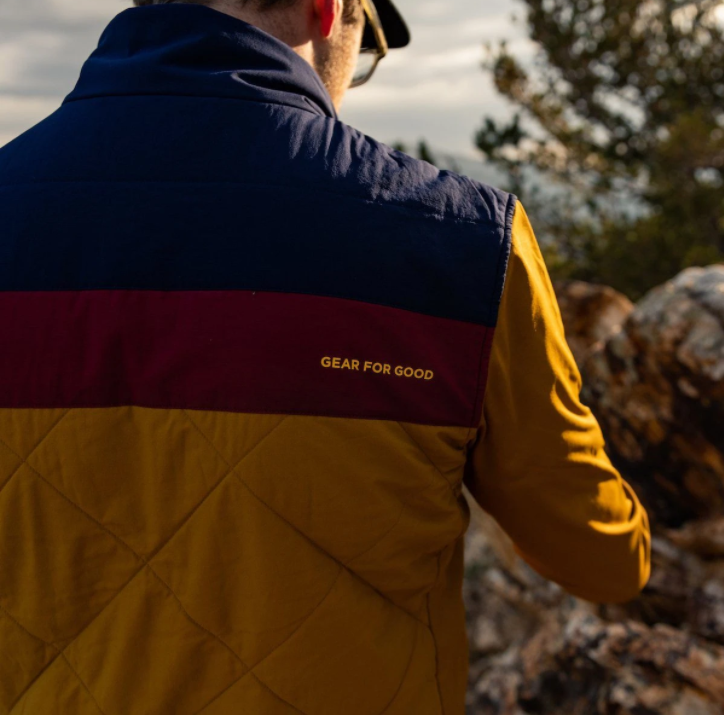 9. Faherty
Price Range:
$180-$210
Sustainable Materials:
Primaloft Recycled Polyester Insulation, Bluesign Certified Shell Fabric + Lining Fabric + Insulation, 100% Recycled Polyester
A lightweight, perfectly packable jacket that provides all the performance of a technical layer with a cool-meets-casual style.
Made from 100% recycled polyester, insulated with 40 gram recycled Primaloft (for maximum warmth), and treated with a durable water-repellent finish, it's the perfect transitional outerwear piece.
Plus, the shell, lining, and insulation are bluesign® certified safe for the environment, workers, and customers. Worn on its own over your favorite button-down or as an insulating layer beneath a coat on colder days, it's slim, warm, and tough enough to stand up to some seriously rough weather.
10. Prana
Price Range:
$129-$349
Sustainable Materials and Processes:
Organic cotton, recycled wool, responsible down, bluesign®, Textile Exchange, Responsible Down Standard
Stay warm and cozy in Prana's selection of men's sustainably made jackets and coats. Layer up in full zip or ¼ zip jacket options.
Choose from Polartec® Thermal Pro fabrics, organic cotton moleskin, sherpa-lined insulation, or lighter options. Whether you're hitting the trails, the slopes, or the streets, Prana's outerwear covers any occasion.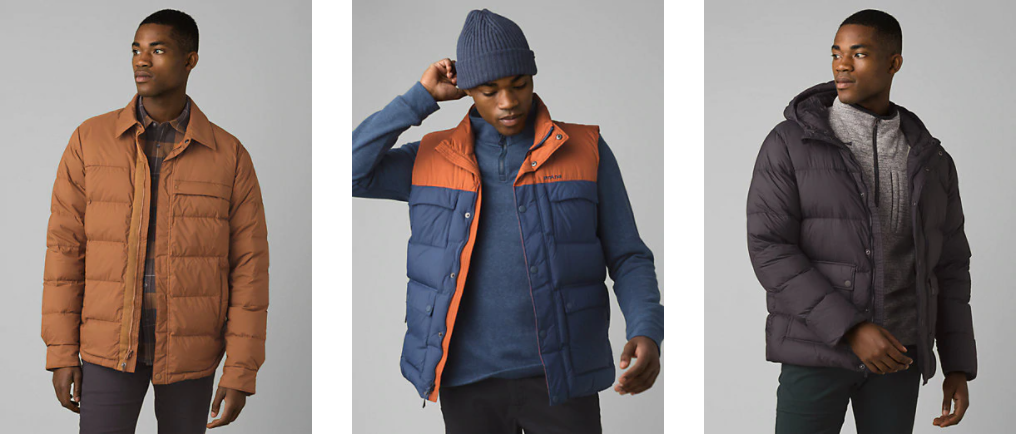 Price Range:
$90-$135
Sustainable Materials:
Organic cotton, tencel, lenzing modal, hemp, recycled fibers
Toad&Co aims to inspire people to live their fullest lives through socially and environmentally committed clothes that look and fit as well as they function, from the trail to the tavern and everywhere in between. And these jackets made from organic cotton, Tencel, hemp, and recycled fibers will have you feeling good – because they're incredibly comfortable, warm, and good for the planet.
Look good, do good, and remember, every day is an adventure. That's Toad&Co's motto.

Price Range:
$250
Sustainable Materials:
Bluesign® certified fluorine-free Durable Water Repellent (DWR), Tencel and recycled polyester
Plump baffles and top stitching create an exaggerated evolution of the puffer style with the Allbirds Trino Puffer jacket. Their signature soft & cozy ZQ Merino wool lines the Trino's funnel neck to help cancel out chilly breezes.
To protect you and the planet, the puffer's outer layer is topped with Bluesign® certified fluorine-free Durable Water Repellent (DWR), and the fill is a combination of Tencel and recycled polyester, a solution that keeps you warm without negative impacts on animal welfare.
The Trino Puffer is carbon neutral thanks to a combination of sustainable practices, like using natural materials and carbon credits. Before negating emissions, its footprint starts at 25.0 kg CO2e – think of this measurement like a nutrition label for your closet, and know that it is offset by the practices that Allbirds implements during production and shipping.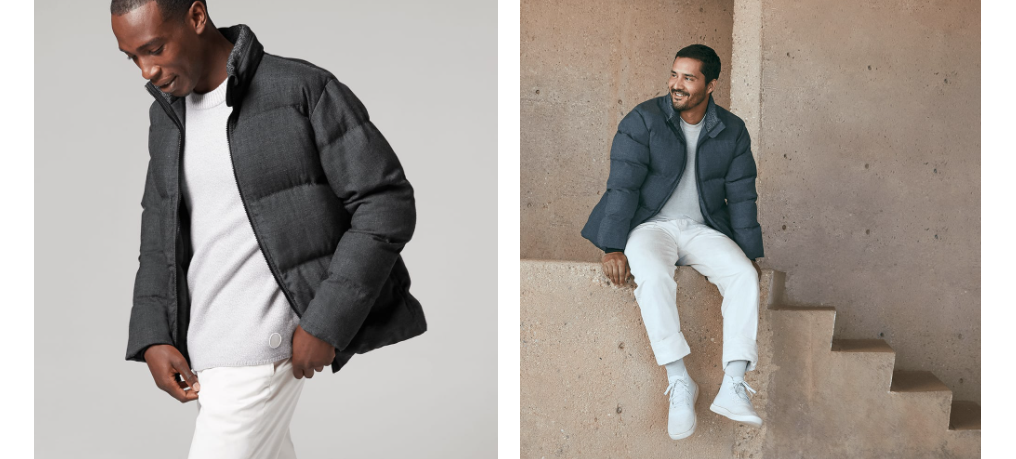 So there you have it, the very best sustainable winter coats in the game. These brands are innovative, sustainable, and changing the way that we look at fashion. By buying from these brands you buy so much more than a jacket, you also support the movement that puts the enviroment first.
Want to shop some of the most revolutionary companies? IndieGetup makes it easier for you to have access to clothing with a conscience. Click here to visit more brands we love that are creating a greener future.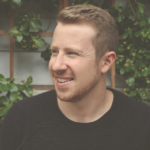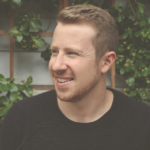 About Author
Brandon
Owner of IndieGetup, the premier sustainable marketplace for men to shop ethically.