8 Top Sustainable T-Shirts for Men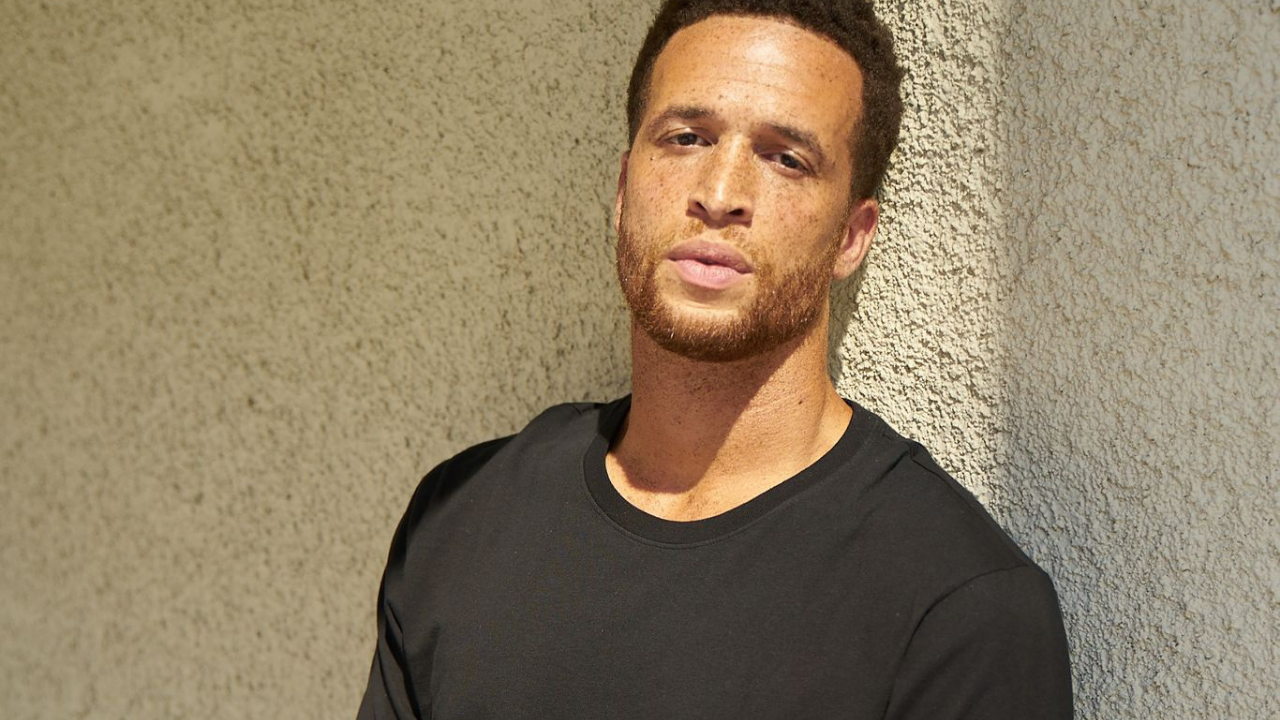 Finding the perfect t-shirts that are as nice for the planet as they are for your style
There is perhaps nothing more classic, or comforting, than a trusty t-shirt. The design, the feel, the simplicity. Dress it up or dress it down. T-shirts are essential – and they will be a part of your wardrobe forever.
That's why it's so important to buy sustainably-made tees. The last thing you want when you throw on your fav tee is to think about how it harmed the environment on its way to your closet. Unfortunately, some are made better than others. But the upside is that you can choose which ones you buy. Which is why we went ahead and found 8 top sustainable t-shirts for men that will have you feeling just as good about how they are made as you will about how they compliment your every look.
Read on to discover the top sustainable tees we could find for 2023!
01
Sojourn Pocket Tee
$48
This tee is made from 100% organic Peruvian pima cotton – and you can feel the difference immediately.
Considered some of the finest and softest cotton in the world, Peruvian pima cotton is sourced from over 390 local farmers throughout Peru.  Outerknown's supplier, Bergman Rivera, is renowned for its farm-to-floor production process.
Organic cotton also cuts out all the harmful synthetic chemicals used to grow conventional cotton, making for safer working conditions for farmers and a healthier planet.
02
$55
This wool isn't like your typical itchy sweater. We only use superfine (17.5 micron) Merino wool, resulting in a luxuriously silky soft, shirt that's lighter and much softer than the average Merino or cotton shirt. It'll also maintain its form over time and not get ruined after a wash, like most clothes these days.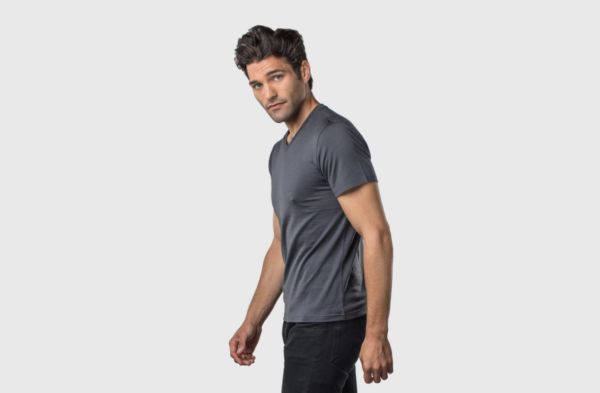 03
Men's Limited Artist Series: California Clay
$95
Limited edition artist made tees, dyed with California clay by Oakland-based artist Rosa Novak. Talk about style and sustainability rolled together.
Harvest & Mill believes that there is a better way to make clothing. By supporting USA organic cotton farmers, American heritage mills and local sewing communities, this brand is rebuilding supply chains based on ecological and ethical principles. From organic fabrics to sustainable packaging, all their materials are compostable.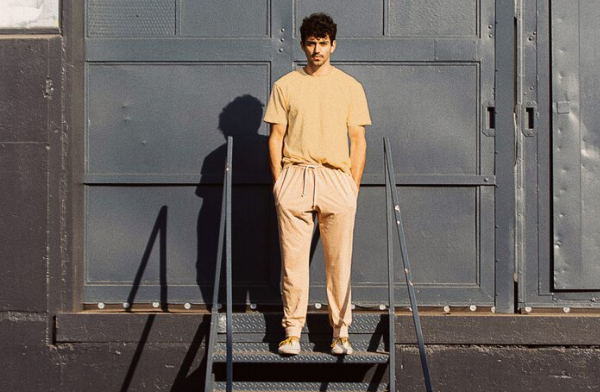 04
Allbirds
Men's Tops
$48
Simply designed and soft to the touch, the Sea Tee uses revolutionary natural materials like crab shells to reduce odor and stay fresh between washes. Made in Peru.
The Sea Tee is made of 65% TENCEL™ Lyocell, 30% merino wool, and 5% Chitosan. Its trim is made of 63% TENCEL™ Lyocell, 29% merino wool, 5% Chitosan, 3% Spandex.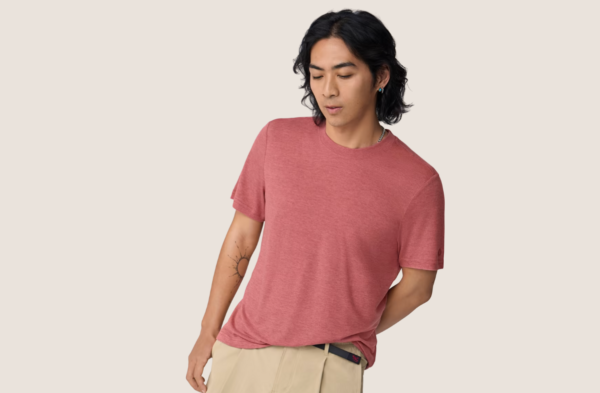 05
Garment Dye Pastel Crew Neck T-Shirt
$24
If any tee will cause a thematic shift in the t-shirt industry, this is it. Made of 100% USA organic cotton, this beefy, durable, and absorbent tee is virtually shrink free as a result of garment dyeing. It is washed with natural enzymes, resulting in a broken-in feel, just like your favorite just-washed tee that you've worn for a decade or two. Its special features include its heavy and sturdy feel and combined with a more generous fit and higher neck line.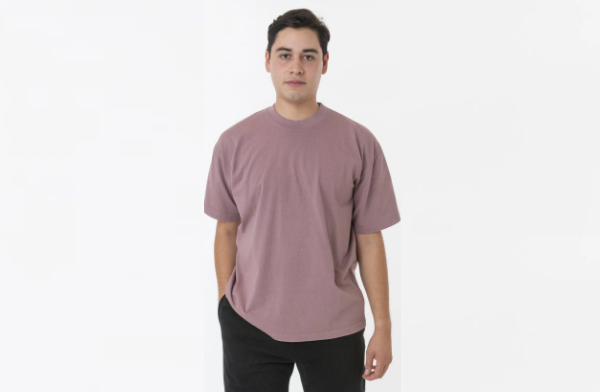 06
Love Crew
$36
This is a vintage-inspired tee with a timeless message. The Love Crew was inspired by the driving force that fueled KOTN through a challenging year. As a redesign of their classic Band Tee, it features the same sturdy silhouette and soft feel, but now with 'love' printed in Arabic script at the chest. It's an everyday t-shirt with a message meant to inspire, which is fitting for a brand on a mission to change how things are made.
Better for the people, better for the planet: that's KOTN's motto. Their products are made with the principles of considered design, relentless quality, honest value, and positive impact.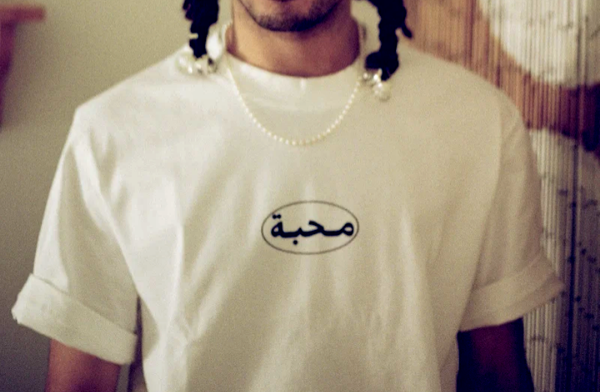 07
tentree
$40
This regular fit, crewneck short sleeve t-shirt has a ribbed neck, chest patch pocket, pocket hanger loop for sunglasses – and is sustainably made from 55% hemp and 45% recycled polyester.
TENTREE makes Earth-First essentials using the most sustainable (and comfortable) materials in the world. Every time you purchase an item, they plant 10 trees. By planting trees for every purchase, they're aiming to make big change accessible to everybody and showing the lasting impact that one small choice can have.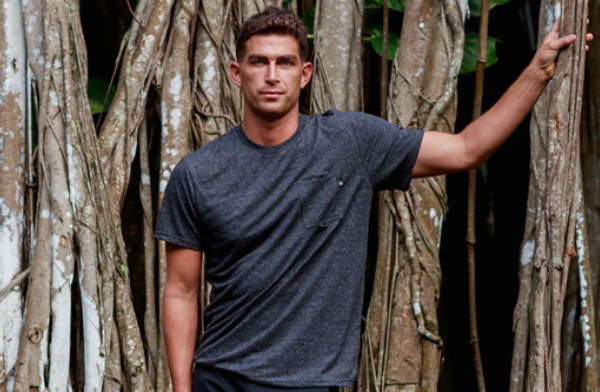 There you have it! 7 top sustainable t-shirts for men that you're sure to love! Sustainable fashion shouldn't be hard, yet we know shopping sustainably can be overwhelming at times. One article at a time, we hope to make it a bit easier! Discover a full list of sustainable menswear brands here.
Want to talk more about eco-friendly fashion or anything else on your mind? Get in touch! We love to talk about all things indie garb-related!
If you liked this article and want to find out more coverage on these brands be sure to follow us on all social networks. Not seeing a brand and think it deserves the spotlight, DM us on Instagram and we'll see if we should update the list.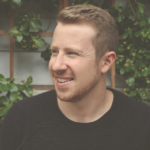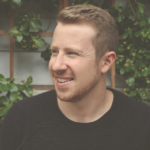 About Author
Brandon
Owner of IndieGetup, the premier sustainable marketplace for men to shop ethically.