Sustainable V-Neck Shirts For Men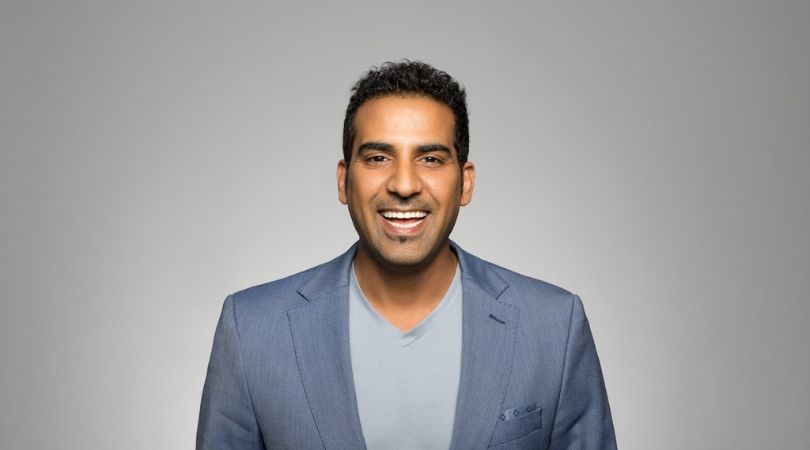 Sustainability in every stitch means sustainability in everything from basics to statements, and what closet is complete without a classic v-neck shirt? V-necks are a basic clothing item every man should invest in. Whether you're planning on adventuring in the wilderness or you're a keen urbanite, there's a sustainable v-neck shirt for you.
Keep reading for 7 sustainable v-neck shirts for men, and the brands that are changing the v-neck game.
Sustainable V-Neck Shirts For Men
Price:
$75
Sustainable Materials:
100% ultra-fine Merino wool
Unbound Merino's Wool V-Neck T-Shirt perfectly captures everything about a classic V-neck tee but with a sustainable twist. Their ultra-fine merino wool is odor-resistant, quick-drying, and moisture-wicking, thanks to the fiber's incredible natural coating called Lanolin. Hello to a classic v-neck with all the durability and functionality a man could want.
Unbound Merino is all about simple clothing made for extraordinary performance, and their Merino Wool V-Neck T-Shirt delivers.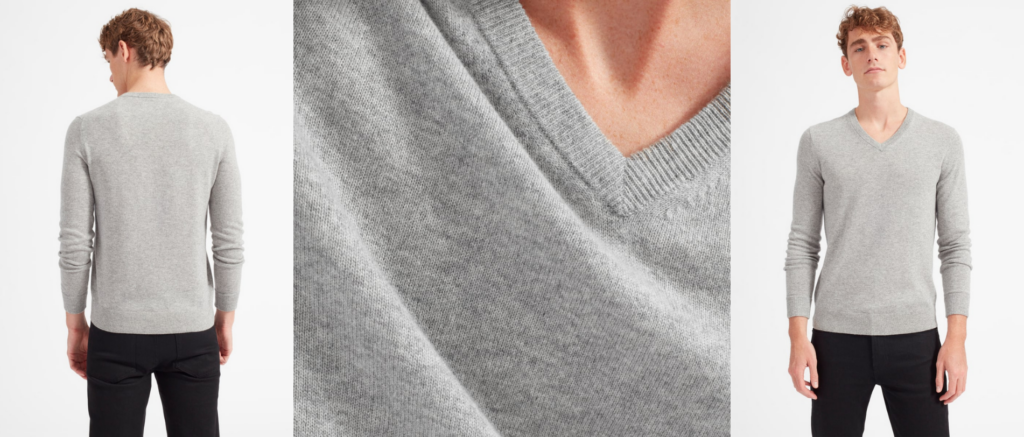 Price:
$140
Sustainable Materials:
Cashmere
Everlane's Cashmere V-Neck is the only classic long-sleeved V-neck you'll ever need. Made from 100% Grade-A Cashmere, this V-neck boasts lightweight fabric with the perfect amount of warmth for cooler weather. No compromise on functionality, and certainly no compromise on warmth.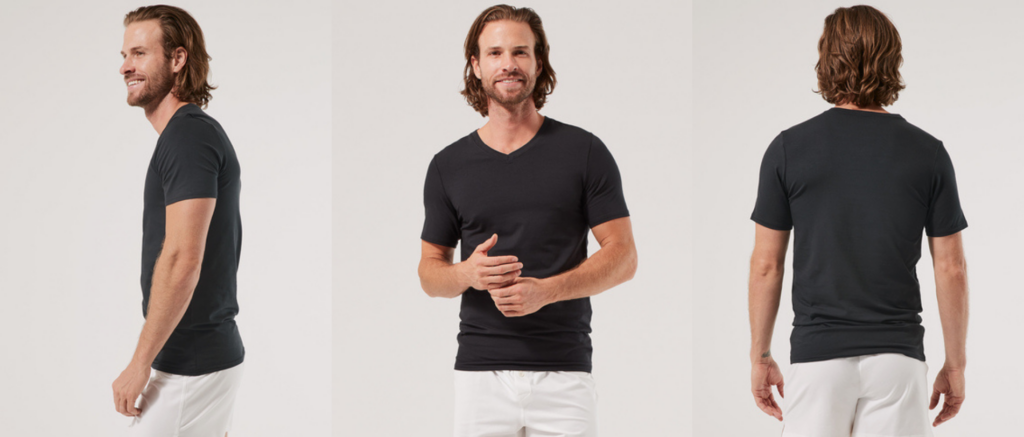 Price:
$50
Sustainable Materials:
93% Organic Cotton 7% Elastane
From the perfect amount of stretch to the slim fit and comfort-forward seams, every aspect of this design was carefully considered to make for a performance-first design. The Stretch-Fit V-Neck Undershirt by Pact Apparel is the classic v-neck shirt, elevated for all the versatility and practicality a stylish, modern man needs.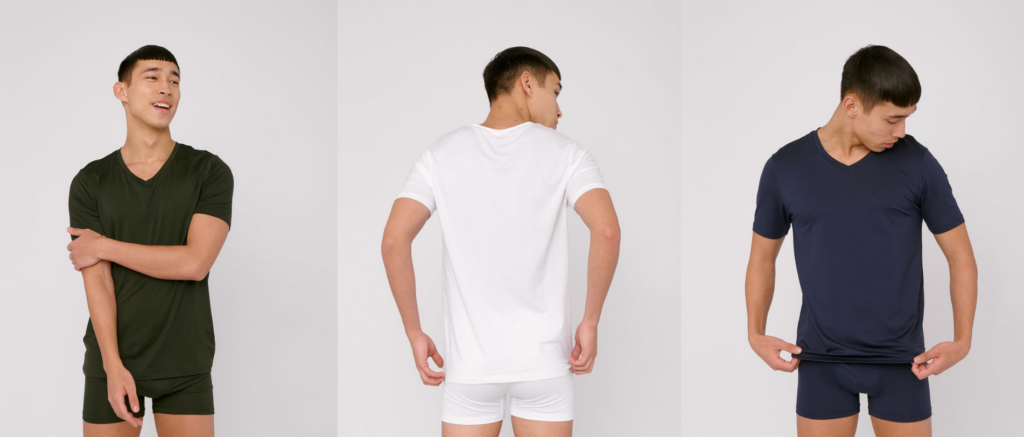 Price:
$75
Sustainable Materials:
95% lyocell TENCEL™, 5% elastane
Organic Basics is back at it, changing the sustainable men's fashion game with their classic TENCEL Lite Tee. TENCEL is an eco-friendly wood pulp fiber that's softer than silk and smoother than cotton, and this sustainable men's v-neck alone conserves 264 liters of water during production. It just ticks all the boxes for the eco-conscious modern man.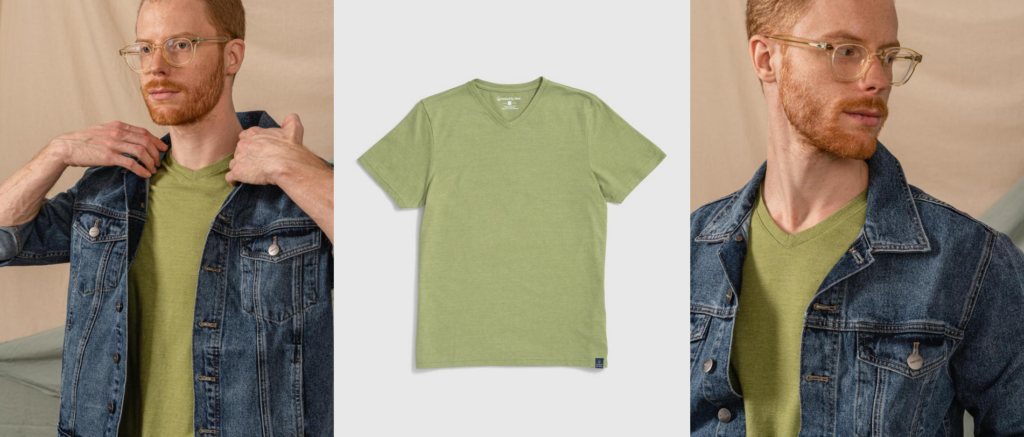 Price:
$36
Sustainable Materials:
42% recycled polyester, 30% organic cotton, 28% hemp
The EcoKnit V-Neck Tee by United By Blue is the perfect blend of three top sustainable fibers.  Made from recycled polyester, organic cotton, and hemp, this classic v-neck embodies next-level softness and a rich combination of vibrant color, the classic v-neck silhouette, and a unique sustainable and eco-friendly twist on men's fashion.
United By Blue removes a pound of trash from oceans and waterways for every product purchased. Committed to change, United By Blue strives for sustainability at every step of the production process.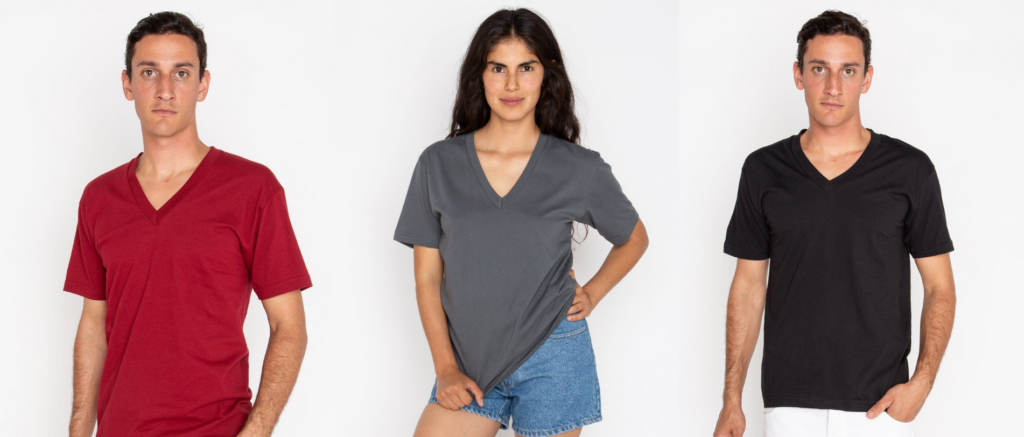 Price:
$20
Sustainable Materials:
100% combed ring-spun cotton
Los Angeles Apparel's Fine Jersey V-Neck T-Shirt is another classic V-neck for any man's closet. Sustainably made from 100% combed ring-spun cotton and ethically sewn by fairly paid and experienced seamstresses based in LA, this V-neck is all about doing good.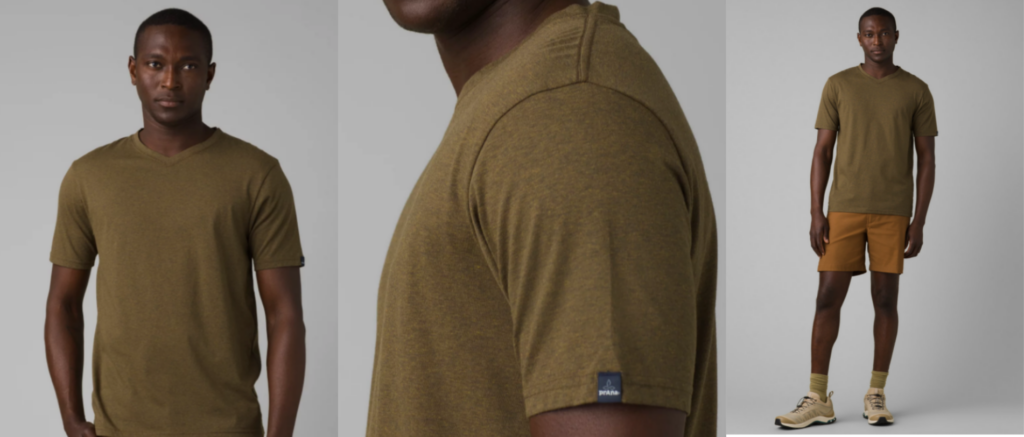 Price:
$29
Sustainable Materials:
60 % Organic Cotton, 40 % Recycled Polyester
Everyday comfort and style is part of the package with prAna's V-Neck T-Shirt. Made from a sustainable blend of Organic Cotton and Recycled Polyester, this classic V-neck is the ideal basic for a versatile closet. Dedicated to animal welfare, climate action, and fair trade, prAna is a staple brand for every planet- and people-conscious man.
A V-Neck Shirt is a must-have for every man. The versatile silhouette speaks for itself, but these sustainable brands are making the classic shirt, even better. With the planet at the center from design, to sourcing materials, to manufacture and packaging, a sustainable v-neck shirt has never been this accessible, or this considered.
Want to shop more eco-friendly brands? IndieGetup makes it easier for you to have access to clothing with a conscience. Click here to visit more brands that are creating a greener future one stitch at a time.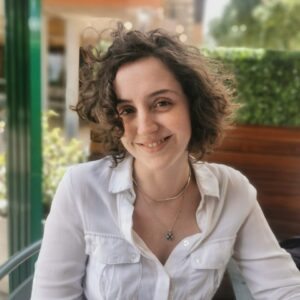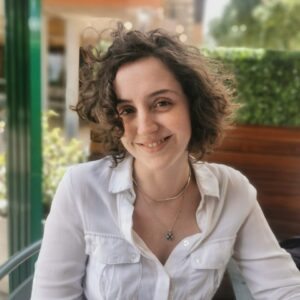 About Author
Jessica Robin
I strategize and write blog content for sustainability and health brands that want some action. Find me on LinkedIn and let's chat about writing your vision to life.