8 Best Organic Bedding Sheets For An Eco-Friendly Bedroom
Looking for the best organic bedding sheets on the eco market? Between narrowing down the top sustainable bedding brands, crafting affordable lists of organic mattresses and natural beds on top of curating lists of non toxic dog beds tested by the world's comfiest pups, we've got comfort's winning formula memorized. Now it's time to take cozy to a new level by adding organic bed sheet sets to the sleep-inducing mix. Spoiler alert: the sustainable sheet sets below are a bit more pricey than their average synthetic counterparts. That's because synthetic fibers are cheap raw materials that depend on fossil fuel production, they are mass-produced and, consequently, shed microplastics into the environment. That's certainly not the case for organic bedding sheets.
The best organic bedding brands craft luxurious and affordable eco-friendly bedding so lightweight and breathable, it'll win over every hot sleeper; so utterly smooth it will excite every team-nude devotee. Our top choices are all made from the world's strongest natural fibers: bamboo, organic cotton, and linen. Highly breathable, heat-conductive, and moisture-wicking, these organic bed sheet sets are as high quality as they are sustainable.
Have a look at the top-rated organic bed sheet sets, ahead, that managed to dazzle even the most demanding eco-minded customers.
Best Organic Bedding Sheets For All Types Of Sleepers
1. Simply Organic Bamboo 
Price:
 Queen set from $179
Material: 
Certified organic bamboo viscose
Are you on a never-ending quest to find the best organic sheets for hot sleepers? Simply Organic Bamboo offers affordable sheet sets, pillowcases, comforters, duvets, and more zzz-inducing must-haves crafted from bamboo viscose. The brand's luxuriously soft sheets are not only certified free of harmful chemicals and designed with a sateen weave that feels buttery soft against your skin. Bamboo is lauded as one of the best materials for organic bedding sheets due to its natural temperature-regulating and moisture-wicking properties that will help you get the best sleep of your life. Plus, the color options range from white and sand to silver – so rest assured that your new organic bed sheet set will match your decor seamlessly.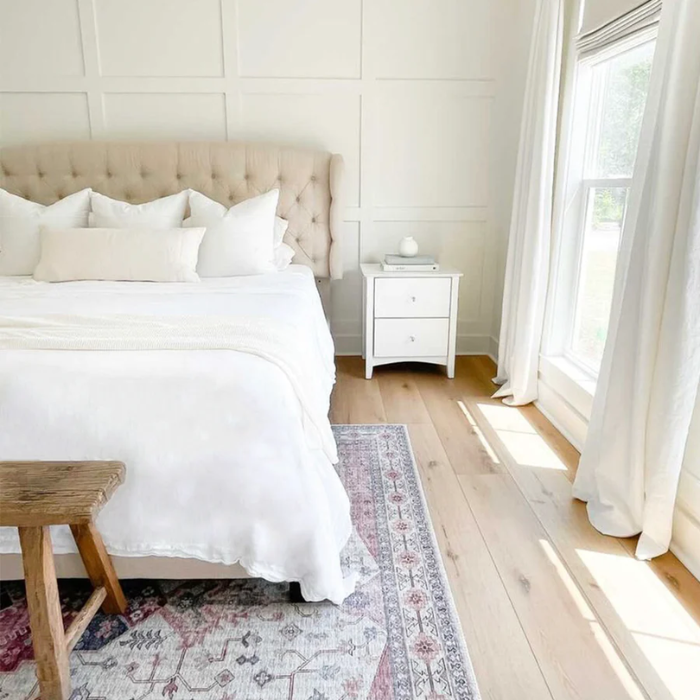 2. Life Kind Organic Bedding Sheets
Price:
 Queen set from $213
Material:
GOTS-certified cotton
Made ethically without dyes or additives right here in the USA, Lifekind's best organic bedding sheets are GOTS-certified, ridiculously soft, and durable. In fact, the organic bedding brand has been crafting sleep essentials by hand in California at their own Eco-Factory since 1997! The 300-thread-count sateen weave provides a silky-smooth finish. Each set contains a flat sheet, a fitted sheet, and two standard pillowcases in white or ivory. It's no wonder why so many natural bedding aficionados point out that these organic bed sheet sets are "divine to sleep on!"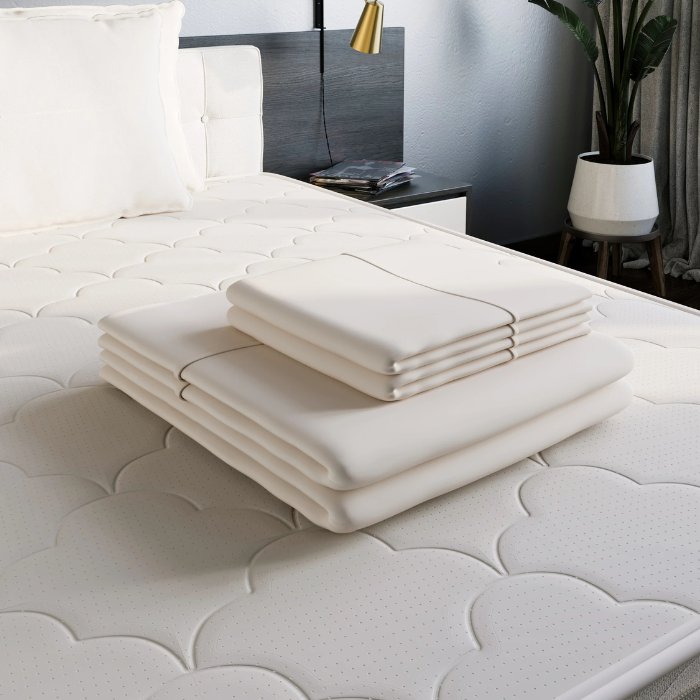 3. Yaya & Co Organic Sheets
Price:
Queen set from $218
Material:
Belgian Flax Linen & organic cotton options
Yaya & Co is here to outfit our bedrooms with affordable eco-friendly bedding made from organic BCI, GOTS & Fair Trade USA certified, 100% cotton or linen. You can choose the organic cotton bedding sets which are touted for their breathability softness, and a cool-to-the-touch feel, or go for the Belgian Flax Linen bedding set. The latter is not only breathable and antiallergenic but also allows your body to adapt to the seasons by keeping you cool in the summer and warm in the winter.
Either way, both sets include a fitted sheet of the size of your choosing, one flat sheet, and two pillowcases. As for the color options, let's just say that they can satisfy virtually every taste. Teal, white, gray, lilac, pink, rose –you name it, they have it.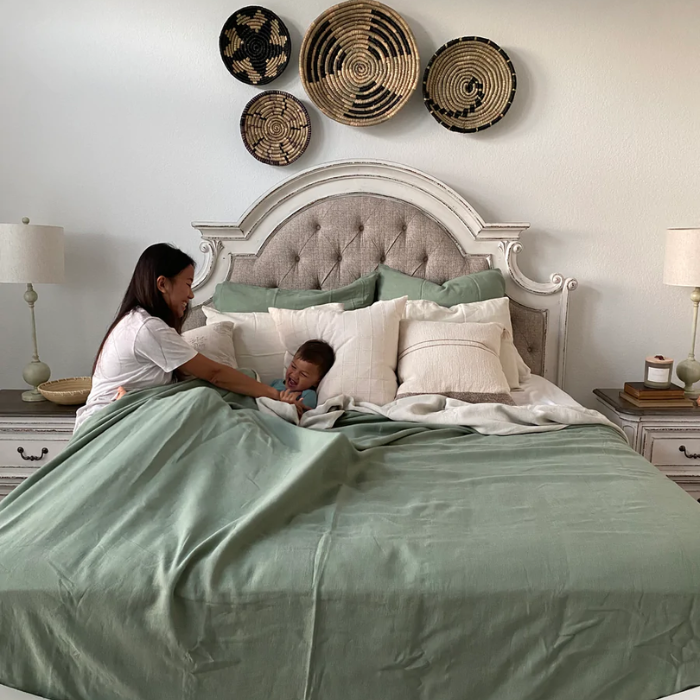 4. Coyuchi Organic Bedding Sheets  
Price:
Queen set from $285
Material:
Organic cotton
Coyuchi' s best organic bedding sheets are pretty unique. The manufacturers apply proprietary spinning and weaving to cotton in order to produce a washed fabric exclusively for the natural bedding brand. The result? Breathable, comfortable, beautifully rumpled sheets that wash and wear well over time. The sheet set includes a flat sheet, fitted sheet, and corresponding pillowcase(s) made through a 100% plant-based finishing process that uses zero toxic chemicals. 
Oh, let's not forget the 10+ different color options that are currently available. On top of that, Coyuchi is GOTS, Fair Trade, Benefits 1% For the Planet, and Made Safe certified!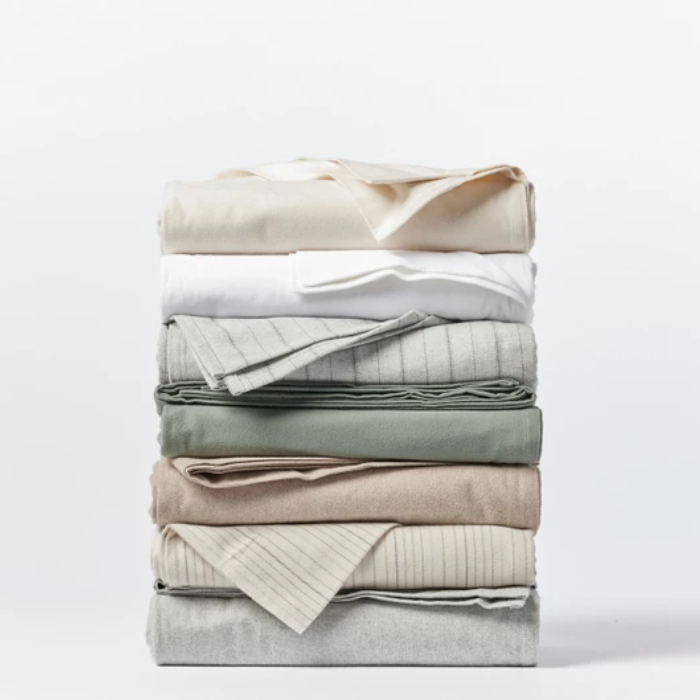 5. Hygge & West Bedding
Price:
$95
Material:
Cotton
Hygge & West are well-known for their otherworldly unique and downright mesmerizing modern wallpapers and decor for eco-homes, but that's not all! They also offer bedding adorned with an adventure-filled pattern inspired by ancient engravings. Made with 100% cotton, 300 thread count material, their organic bedding is light, breathable, and made to last with the finest materials. The brand has partnered up with a Portuguese family-owned business that has been in manufacturing sleep sets for generations. Plus, every order is neatly packed in a coordinating cloth bag that's infinitely reusable.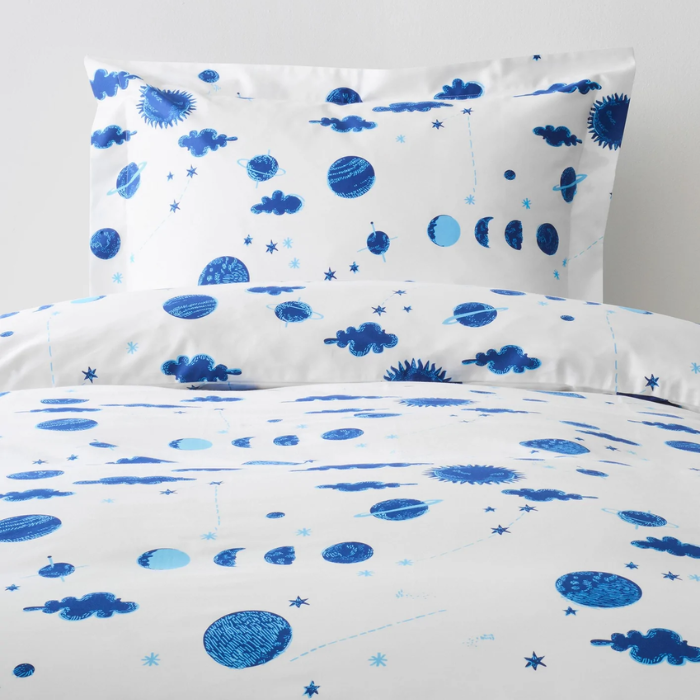 6. Veraj Organic Bedding Sheets
Price:
 Queen set from $240
 Material:
Certified organic cotton
Veraj thrives on creating organic home essentials made completely from clean, natural, and organic cotton fibers which are 100% non-toxic and chemical-free. Their GOTS and Fair Trade-certified organic bedding sheets come in two variations: sateen weave and flannel. Moisture-wicking and oh-so-soft, these flannel sheets are slightly weighted and milled, making them breathable and hypoallergenic.
Then, we have the 100% organic cotton sateen bed sheets that are made with a high thread count, giving them a super-soft touch and a lustrous sheen. No matter your preferences, both affordable eco-friendly bedding options come enclosed in a classic bag that includes a flat sheet, fitted sheet, and pillowcase(s).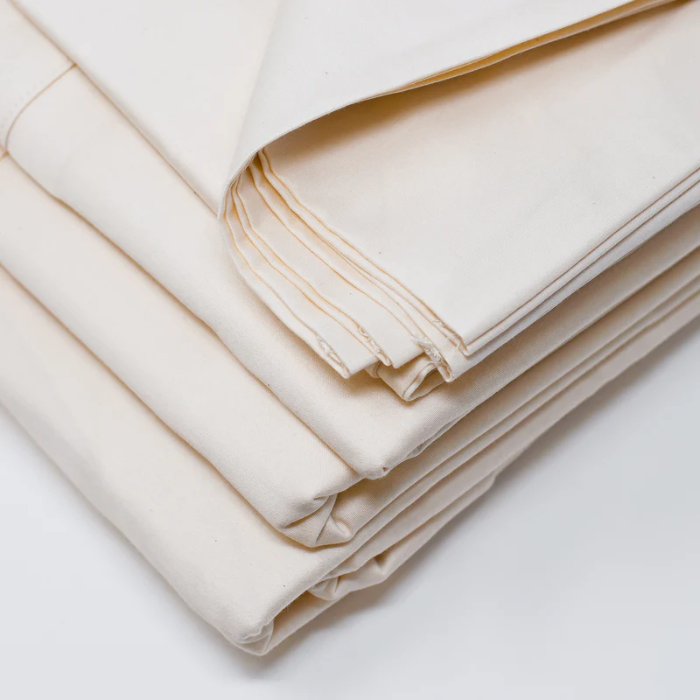 7. Somn Home Organic Linen Sheets  
Price:
Queen set from $360
Material:
Flax linen
It's no secret that Somn Home offers the creme de la creme of European-sourced and manufactured, low-impact linen bedding sheets. The Canadian brand specializing in sustainable home textiles uses 100% pure flax linen, grown without any chemicals to craft luxurious eco-friendly bedding ethically and responsibly.
Now if you combine sustainability with heirloom-quality sewing and finishing details, the right choice is pretty obvious. Available in 15 warm and rich tones –all finished Stonewashed for the ultimate comfort – the 3pc, 4pc and 5pc sets are totally worth the higher price tag.
8. Snowe Home Bedding
Price:
Queen set from $255
Material:
Cotton
Snowe crafts some of the best organic bedding sheets that promise to become "your new favorite for home essentials." The brand prides itself on creating future-proof heirlooms with irresistible materials and inventive craftsmanship. You can pick your favorite bundle and set knowing that you've invested in premium quality 500 thread count, Italian-milled long-staple cotton that is breathable, cool, and crisp. Their top-selling set contains one fitted sheet, one flat sheet, two pillow cases, and a duvet cover –all equal parts soft and breezy.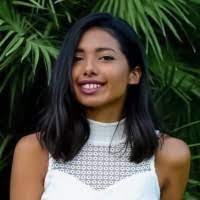 About Author
Konstantina Antoniadou
Freelance sustainability and fashion writer with an ongoing curiosity to explore new innovative technologies, and report on trends in "green" industries.